This post brought to you by Create the Good. The content and opinions expressed below are that of this mama loves.
Seeing someone you care about aging or with a health problem is a challenging time.  It's often a time where someone needs to step in and act as a care giver for that loved one when they need extra help.  5 years ago when my mom had major surgery due to an aortic aneurysm she didn't want to stay in a facility for an extended time.  She wanted to go home and get better at home and she did.  That required my dad to become her caregiver though and he was an amazing and inspiring caregiver to my mom.  He helped her through a long healing process and they became closer to each other through it as well.   When you choose to make the best of a situation you can Create the Good.  #25days25ways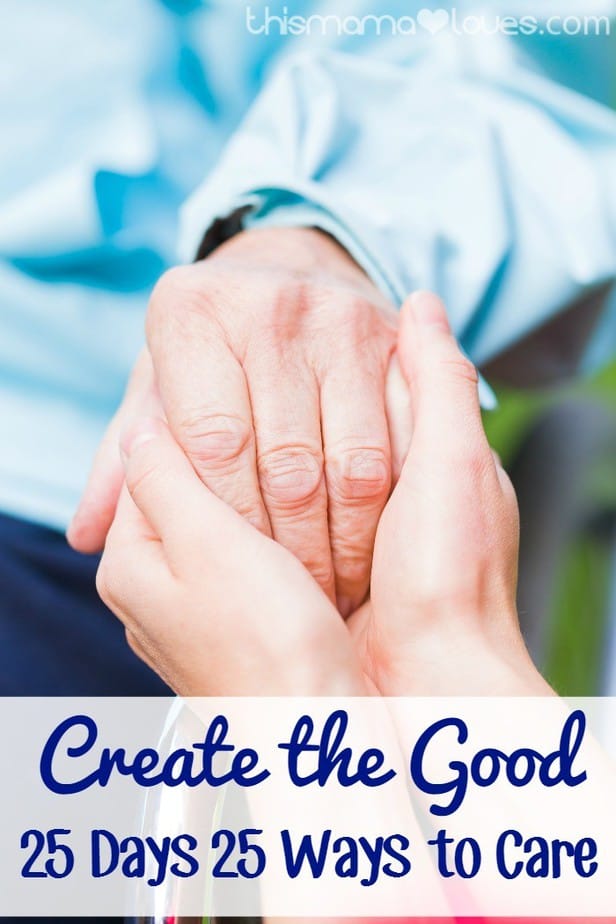 Create the Good – 25 Days 25 Ways to Care
Today I am my aunt's caregiver.  She never married and never had children of her own.  I'm her person.  She chose me to be there, to help her through the difficult decisions and to be there as she faces some scary health issues.  Being a caregiver is a huge responsibility, often having to very carefully handle situations that are difficult and uneasy.  It's more than going to appointments or helping with grocery shopping and prescriptions.  It's trust and companionship.  It's knowing that I'm there when she needs me.  I'm honored to be my aunt's caregiver and to be by her side through this stage of her life, no matter what comes. Caretakers are often the people that do the most and receive the least recognition for all they do.  A caretaker may be a loved one caring for a sick or aging family member or maybe it's a teacher, babysitter, coach, parents, police officer, first responders, or mentor.  I speak of caring for a family member with a health problem but these other caretakers are so important and so valuable too.  Create the Good wants to change how caretakers are recognized with their 25 Days 25 Ways to Care.  They want to hear your personal experience with a caretaker!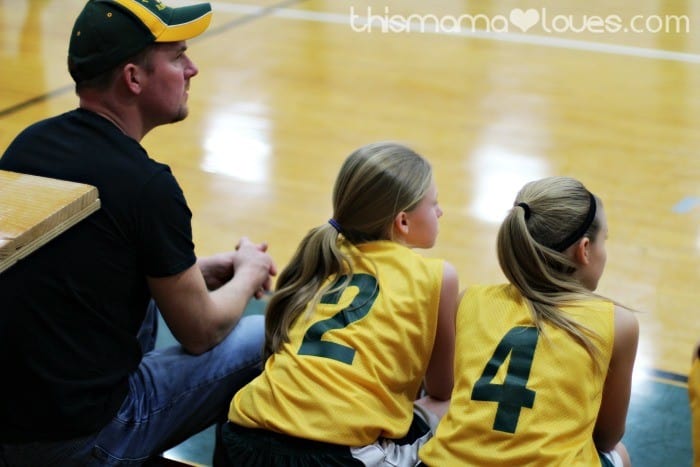 Simply visit The 25 Days 25 Ways to Care Contest and submit a video no longer than 60 seconds telling about your nominee.  The video must nominate someone other than yourself.  The deadline for submissions is December 2, 2016! Your entry will give your nominee a chance to win one of the 25 gift cards in the random daily drawing. Gift cards are of varying increments up to $500!  One submission allowed per day. Your nominee will have another chance to win as well.  At the end of the contest, Create the Good will select a winning video based on the impact a nominee has made on others and the creativity of the video.  The nominee in the winning video will receive the grand prize of $2,500 donated to the charity of their choice.