Crest & Oral-B Life Opens Up Project  gives a new "catch phrase" to follow- "Life opens up when you do."  Its true. 
I think the world- and life- does open up when you do.  I can tell you that when I am faced with a new group of people, in person or online, if I'm closed up and quiet, that's the reception I get.  Closed up, closed off, quiet.  Non-involved.  Non-engaged.  However- if I face that new group with a friendly smile and a "Hi there, I'm Brett, I'm new here," well, that's a whole different story! 
You can take this a step further- and really, this is what speaks most clearly to me- LIFE opens up when YOU do.  This isn't about saying hi to your neighbor, or waving across the street- this is about LIVING.  Open up to life.  Open up to what makes you comfortable.  Open up to what makes you uncomfortable. Open up to living.
My first step?  To stop hiding behind the camera so much, and let someone else get photographs of our memories.  My memories.  My life.  I can't LIVE my life if I'm always behind a camera.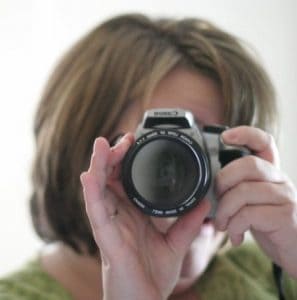 Here's ME.  The real me.  That's a Brett pose, and a Brett expression, and I'm laughing and animated because I'm with some of my girlfriends, talking and laughing.  They inspire me to open up to life.  To find the positive and to keep looking for more positive.  Yes, my children, my husband and my family in general inspire me daily, but I'm never "just" Brett with them…which isn't a bad thing, not at all, but sometimes, its nice to just be me.  Even with my teeth I ground for years without even realizing, to the point they are smooth.  But that's me, and that's my smile.   Without my smile, I can't be me.  I can't live my life, and I can't inspire anyone.  It's mine and mine alone, and I have to take care of it.  I need it healthy, so I can inspire others.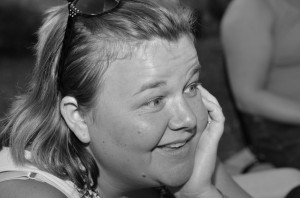 Your mouth is more than just teeth and gums, it's your most important feature when it comes to expressing yourself and engaging with the world.  The Crest  & Oral-B Life Opens Up Project will highlight individual stories that showcase how a healthy mouth has played a role in opening up to life and to the world.  www.LifeOpensUpProject.com
What inspires you?  WHO inspires you? And what is YOUR first step to open up to life? 
Disclosure: Compensation was provided by Crest & Oral-B via Glam Media.  The opinions expressed herein are those of the author and are not indicative of the opinions or positions of Crest & Oral-B.
0