This sweet homemade Non-candy Valentine is not only adorable but it is a thrifty craft for you to do with your kids. I have also included   a simple printable tag for you to add to your Valentine's to personalize them for friends. These are perfect for making a couple dozen to take to school for the Valentine's exchange.  All the items can be picked up at your local Dollar Tree, or may very well already be in your craft supplies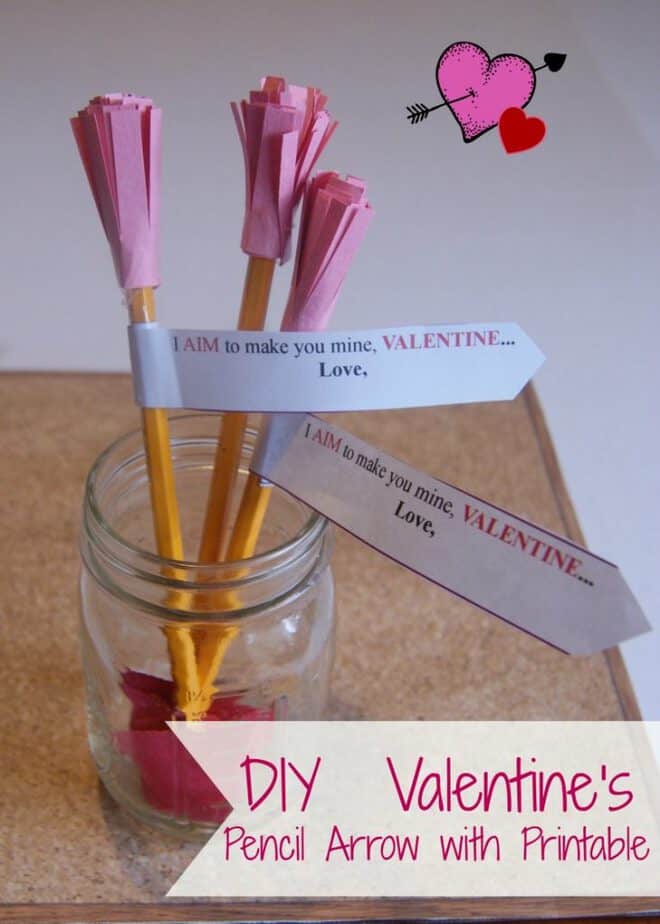 Supplies Needed
Cupid's Arrow Valentine Tag printable
Pencils
Construction paper
scissors
tape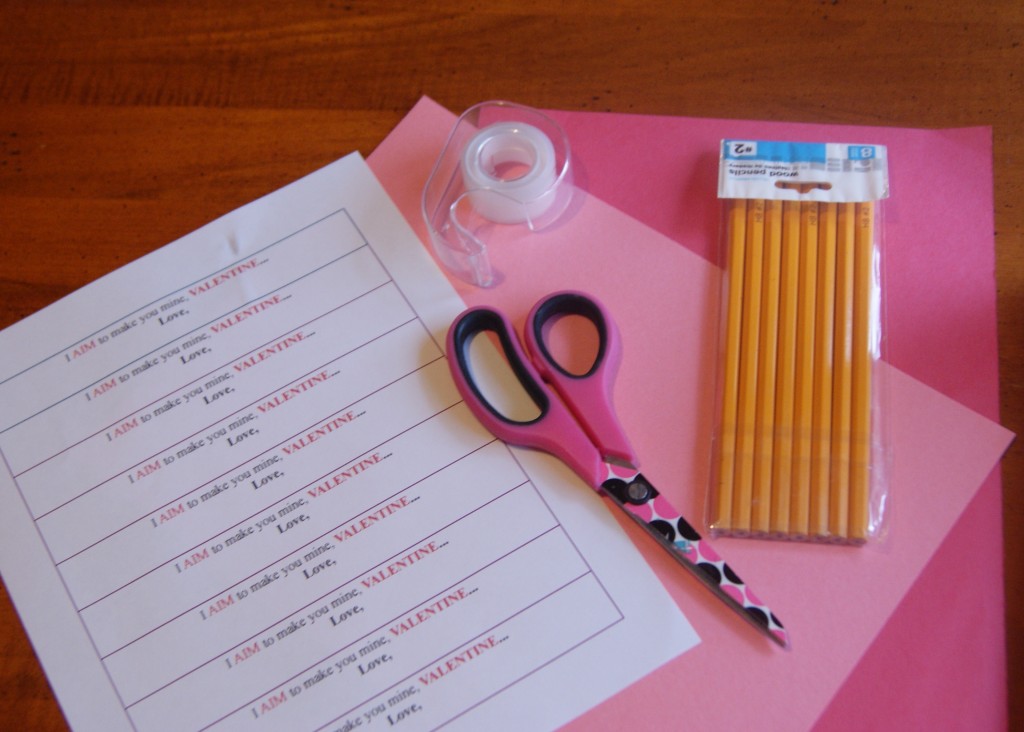 Cut 1 ½ – 2 " strips from construction paper (the short side)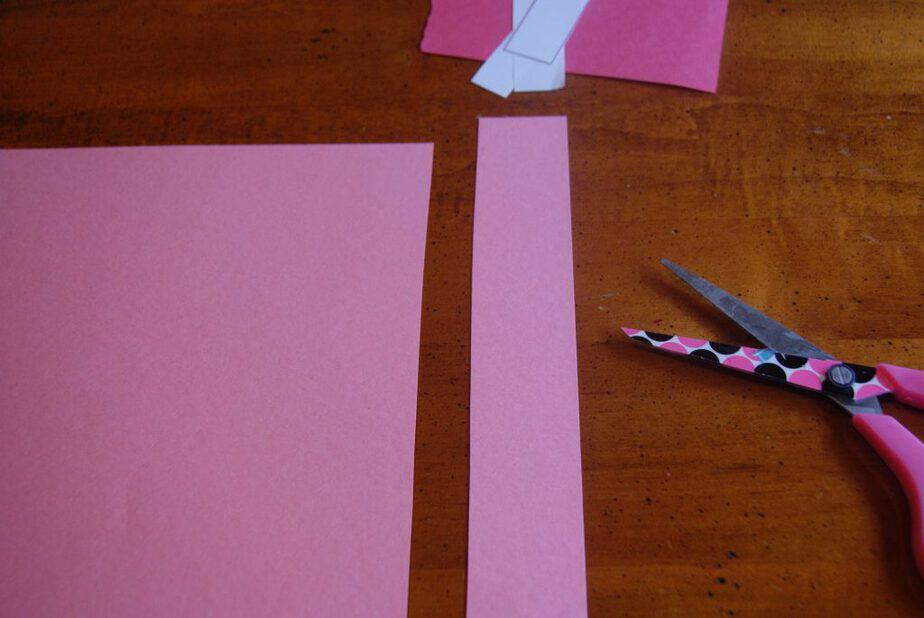 Using scissors "fringe" the paper all the way across by  cutting it about every 1/8 of an inch to  about an 1/8th to ¼ away from the edge.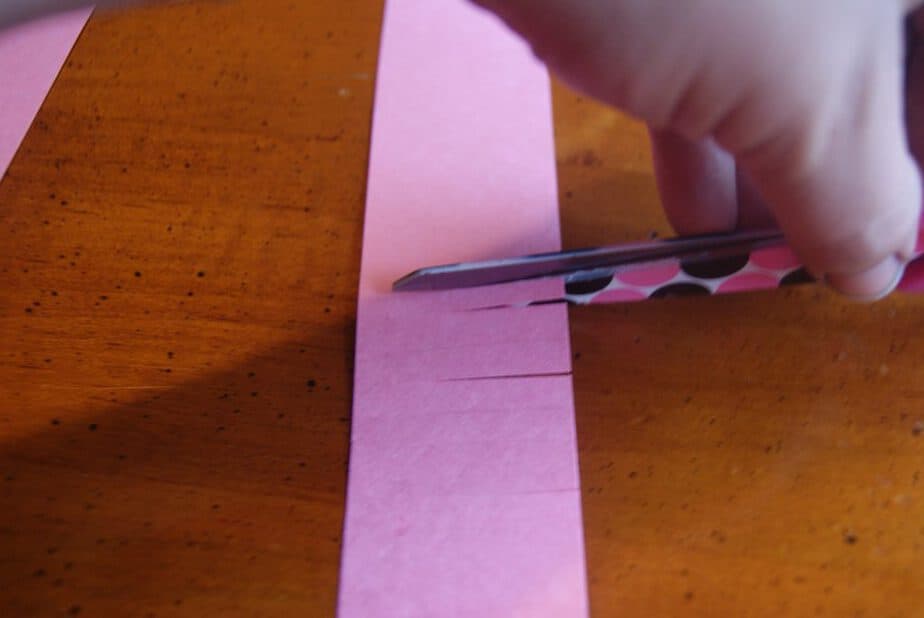 Tape the end of the fringe to the eraser end of your pencil, roll fringe  around itself on pencil until completely wrapped-tape off end.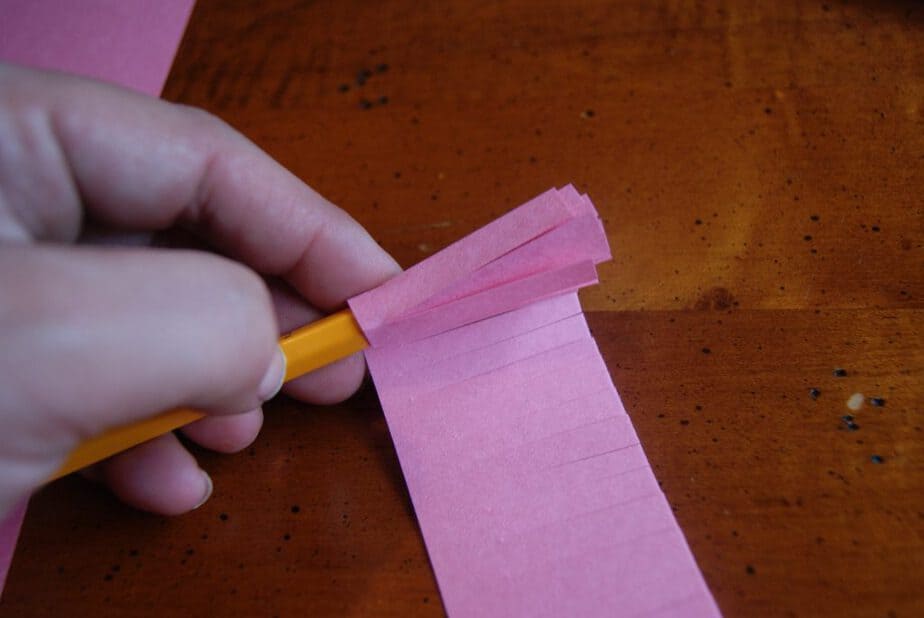 Fan fringe out with your fingers.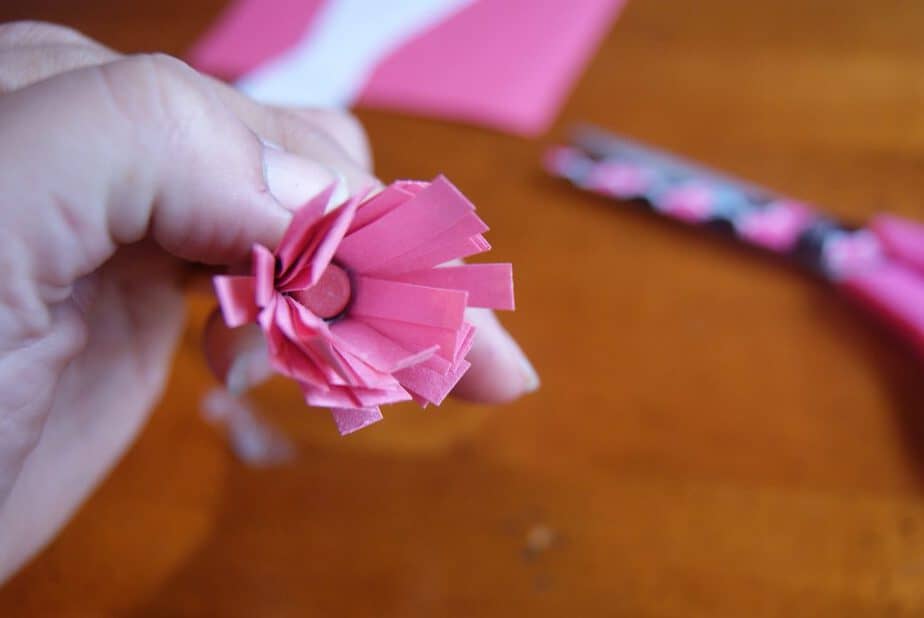 Cut 2 triangles from red construction paper, wrap clear tape with sticky side facing outwards around the writing end of your pencil, press triangles into either side.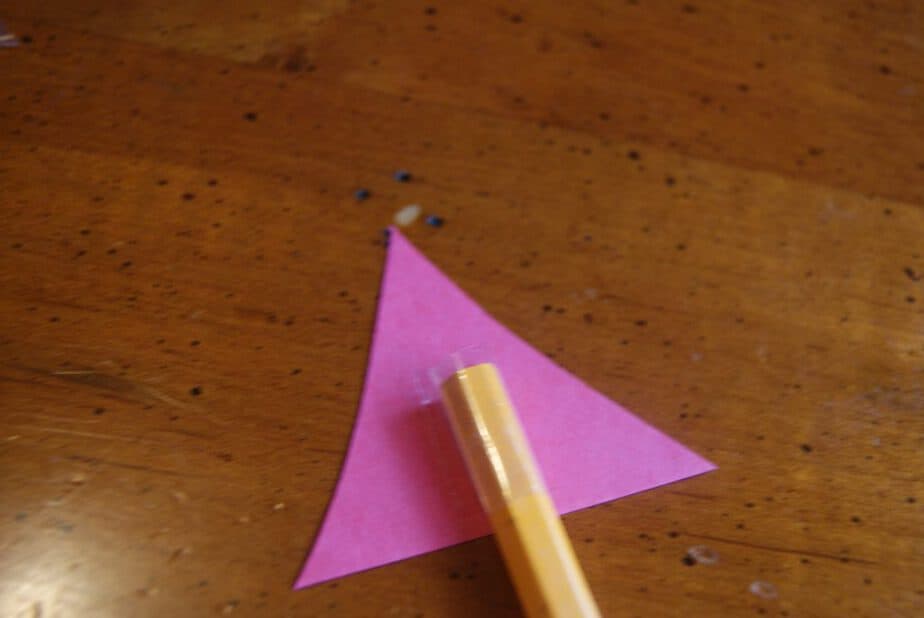 Print tags, cut them out, making a point at the end to resemble and arrow tip.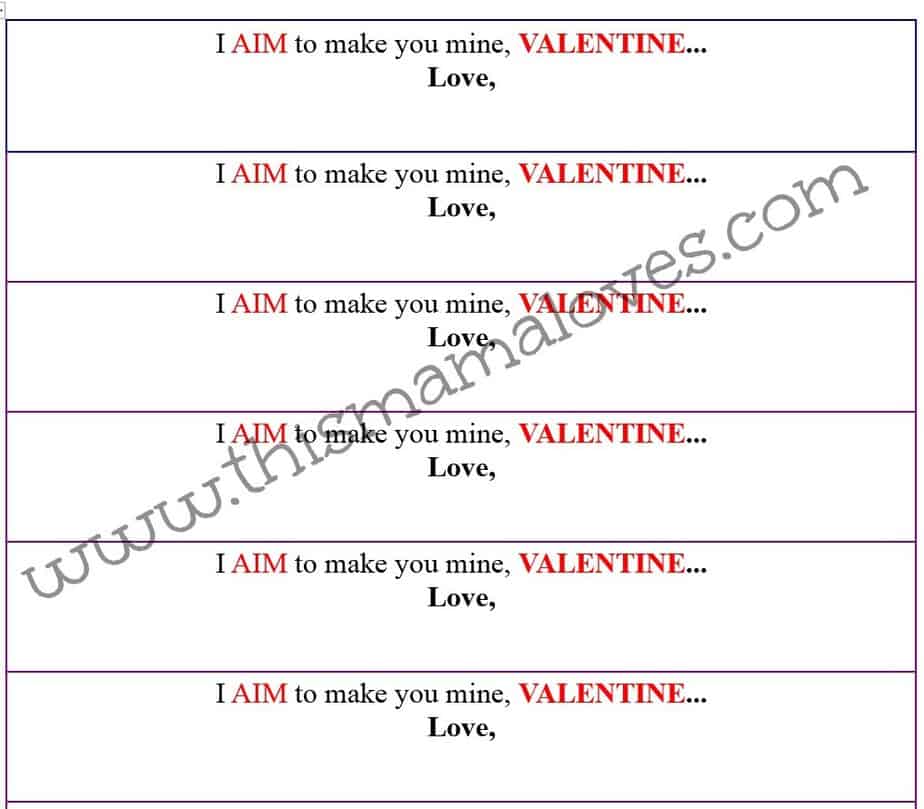 What kind of Valentines are YOU making this year? Are you going the non candy Valentine route as well?