This little Penguin Love Valentine Treat Recipe is so easy and fun to make, and the best part? The kids can totally help! It's just a few simple items you need and all are easily found at your local grocery store.  Cute, fun, and easily allergy friendly!!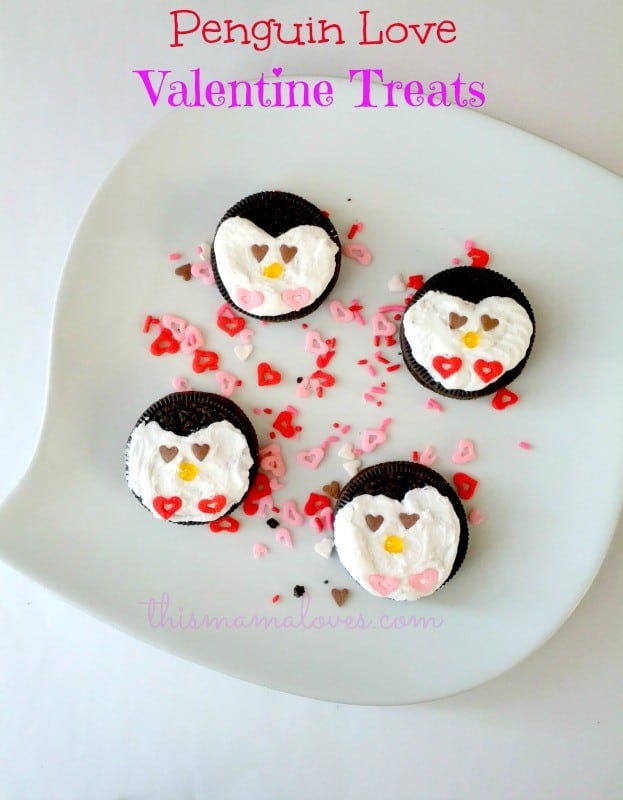 Penguin Love:
Ingredients:
*Oreo Cookies
*Different color heart sprinkles
*White Icing
Directions: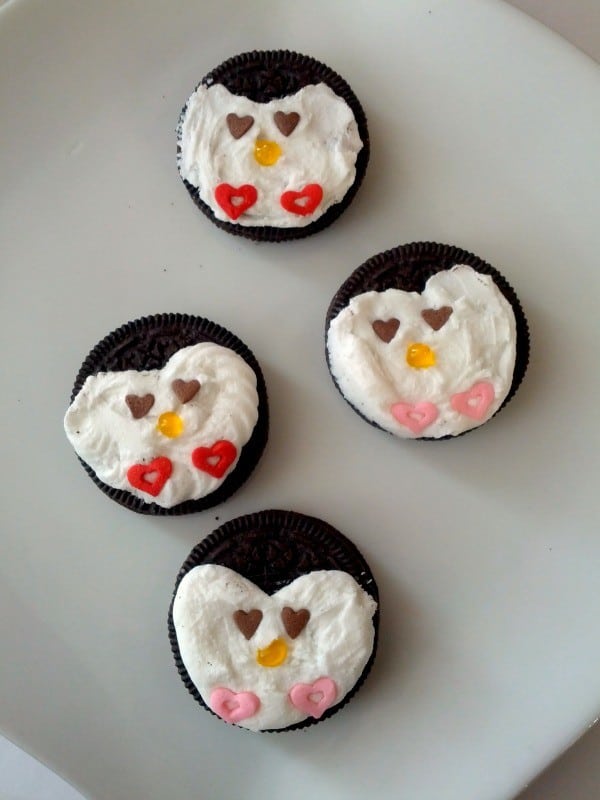 Place an unbroken Oreo cookie in front of you.
Put icing on most of the cookie, having the top part be the shape of the top of a heart.
Add two of the same color hearts to be the eyes.
All on two of a different color to the bottom to be the feet.
I used a drop of yellow writing icing to make the nose!
ENJOY YOUR CREATION!!! 🙂
 What's your favorite Valentine Treat Recipe?
Penguin Love Valentine's Treat Recipe
Author:
Prep time:
Total time:
Easy to make Valentine Penguins
Ingredients
Ingredients:
*Oreo Cookies
*Different color heart sprinkles
*White Icing
Instructions
Directions:
Place an unbroken Oreo cookie in front of you.
Put icing on most of the cookie, having the top part be the shape of the top of a heart.
Add two of the same color hearts to be the eyes.
All on two of a different color to the bottom to be the feet.
I used a drop of yellow writing icing to make the nose!
ENJOY YOUR CREATION!!! 🙂