This post is supposed to be sponsored by Curious George on Hulu via Mode Media.
Curious George available for streaming now on Hulu
Our oldest daughter's first favorite thing was Curious George.  She called him "ah-ah" because that was the sound she knew monkeys to make.  It started as a way for mommy to shower and turned into a family-wide love of the world's cutest monkey and his friend The Man with the Yellow Hat (long known as man with LELLOW hat around here). We were there for the early episodes of the animated CG series. Now, there are 9 seasons of the curious little monkey and his tall, clothed in banana yellow garb friend! You can now (since Mach 31, 2016) stream ALL nine seasons plus the animated film Curious George 2: Follow That Monkey on Hulu.

This is good news for my Curious George fans, you guys. It's one of our all-time favorite shows in this family, because there is zero concern about inappropriate content or language. George learns a lesson (often the hard way) in each episode because that's how George is. He gets into a situation and has to figure out a way to get out of it, usually with some of his friends along for the ride (like Hundley, pictured below).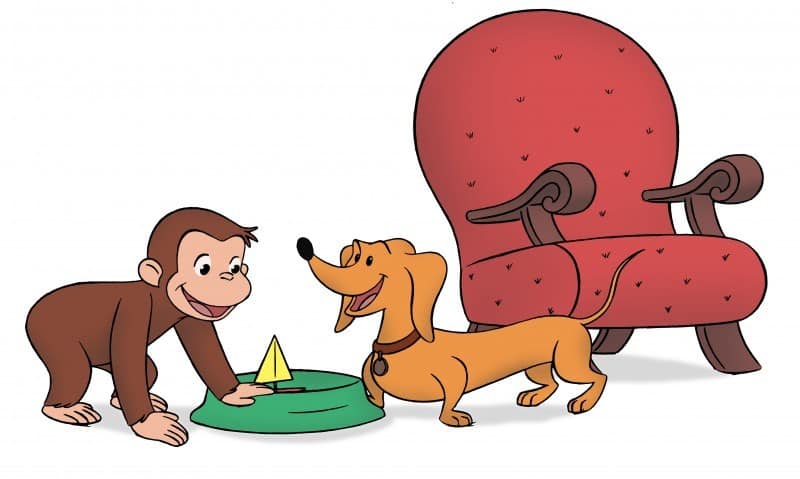 Curious George was the first television show my daughter watched. It was a show that we were ok with her watching, and it helped occupy her for those times when I needed to shower, nurse the baby, change laundry, etc. As she got older, her little brother joined in the watching, and later, her little sister as well. That's the thing about this curious little monkey—he appeals to so many ages. The love of George went into so many aspects of our lives and play—Daddy was often asked to be "the man in the lellow hat" in play, and I was often instructed to put our Tobey on a leash so he could play Hundley. I remember one time in particular when I was in the throes of morning sickness, the kids were getting over a stomach bug and I needed to be able to clean and get laundry done… George to the rescue!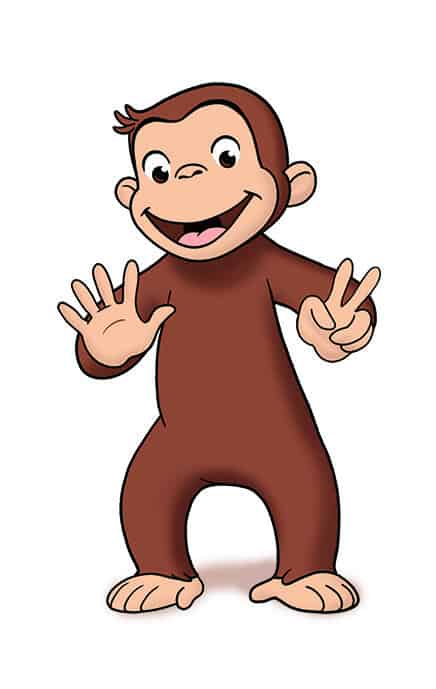 I still love the episode when George learns to roller skate—that was the day my kids started wanting to roller skate. And when he thinks you can plant just about anything to grow more of it? So funny. What I really love, and what I think draws the kids in, is that George is truly curious and always excited to learn or discover something new. Every day IS just glorious when you're Curious George!
All 9 seasons of Curious George, as well as the animated film Curious George 2: Follow That Monkey, are now streaming only on Hulu. As with all kids programming on Hulu, Curious George streams commercial-free.