Laundry Pod Safety Tips and Reminders
Laundry pacs are one of my favorite innovations. I loved them from the moment I knew of them, bought some, and made some big time safety mistakes almost immediately. I put my kids at risk without thinking nor realizing what I was doing. Lucky for me and my kids, I married safety man. 
The first container of pacs I finished, I repurposed into a toy container.  It was great.  I used fun duct tape to make it cute and let the kids play with it. Yep. That lasted almost an hour. My husband came home and flipped out and then I realized what he was saying and I wanted to crawl into a hole. I put the kids toys in a container that laundry products were kept in.  My little kids. My toddlers.  Who wouldn't know the difference between the container being for laundry or their toys.  The kids who licked lobster tanks and put everything and then some in their mouths. I felt awful. And foolish. How did *I* not think of that?
I'm not the only one who's made mistakes with my laundry care products.  Our friends at Tide invited me with four other influencers to their headquarters a few months ago to get a sneak peek at this whole new safety campaign they are launching that has one goal: laundry pac safety. How much thought have YOU given to laundry safety?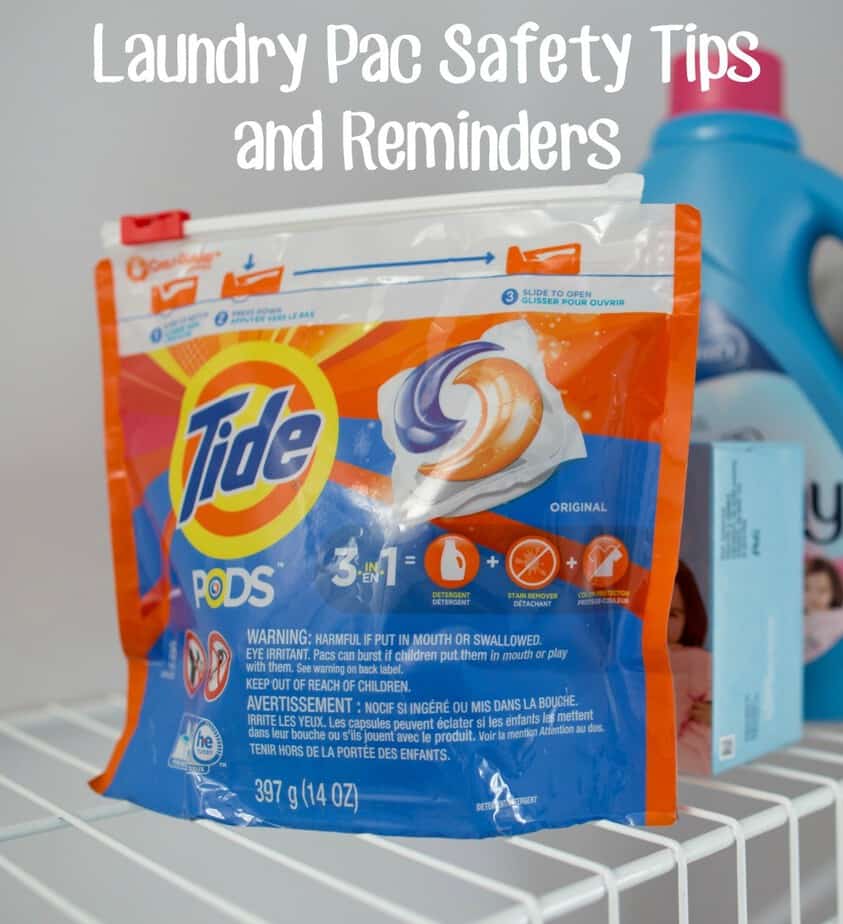 It only takes a second.  Watch this video to see how fast. It Only Takes a Second
Keep them up. Keep them closed. Keep them safe.
There have, sadly, been incidences where children were harmed because laundry packaging was not closed or not stored high up out of the reach of children. How long does it take to close the packaging? A few seconds?
But many of us don't. We don't always take those seconds or half seconds to close the container. We're just going to do another load in however many minutes, right? We'll be back at the laundry machine in 30 minutes? Why bother closing it? I'm just going to open it again.
Or maybe you have a front loader and it's just easier to keep the tub of laundry pacs on the floor so you remember to pop them into the washing machine before you add your soiled linens. That's easy access, my friends.  Too easy.
Laundry pacs are designed so that the pac itself dissolves in water.  One second in a child's mouth and that pac starts to dissolve.  I bet the extra second it takes to secure the container of pacs doesn't seem like such an inconvenience anymore, right?
We parents take so many measures to ensure the safety of our children.  Car seats, cribs, bedding, shoes, foods, bottles…the list goes on and on. Many of us research and buy the things that are the safest that we can afford. But why do a lot of us stop the safety when it comes to laundry care products?  I don't know that I've been in a house with children under the age of 6 living in it that doesn't have a locked under the sink cabinet- where household cleaners are kept.  Why? To keep the kids safe. But laundry? Not as much on the radar.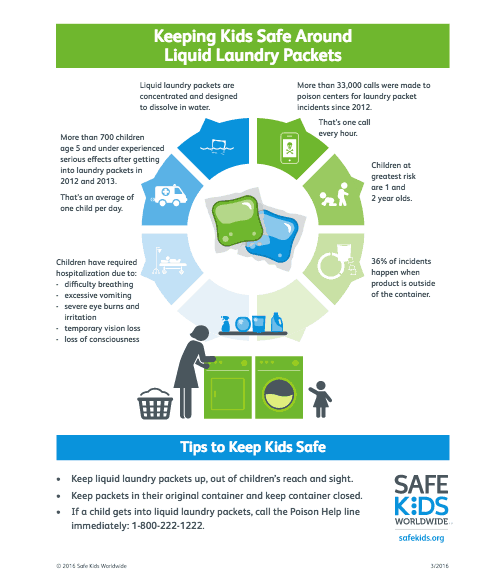 While we're talking about safety- how many things could you spot in 5 seconds? Check out this Spot the Risk video– I was really eye opening for me because it reminded me loudly and clearly that there are so many things to be cognizant of with young children around!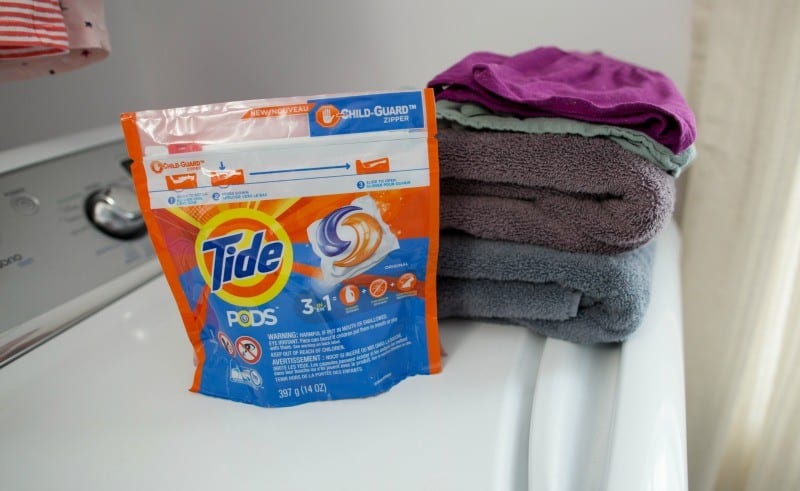 Tide wants to be sure that we're putting laundry pac safety on our radar.  Really, any laundry care products. They've made changes to their packaging in order to work with parents to keep little ones safe. Child-guard closures on the pouches of Tide Pods, and the larger containers have a lid that clicks shut in 3 places, not one, and all packaging has visual reminders that these are to be kept from children.
Keep them up. Keep them closed. Keep them safe.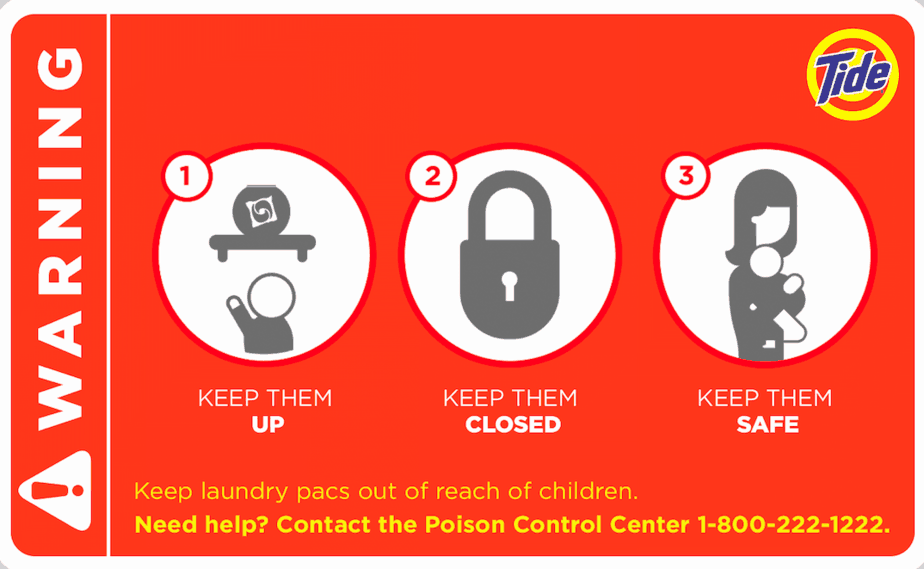 Keep them up. Keep them closed. Keep them safe. Who's with me (and Tide)?
ONE MORE THING.
Our friends at SafeKids want us to do one thing for them.  Every single one of us should have the poison control number programmed into our phones.  Is it in yours?
Toll-free number Poison Help Number (1-800-222-1222)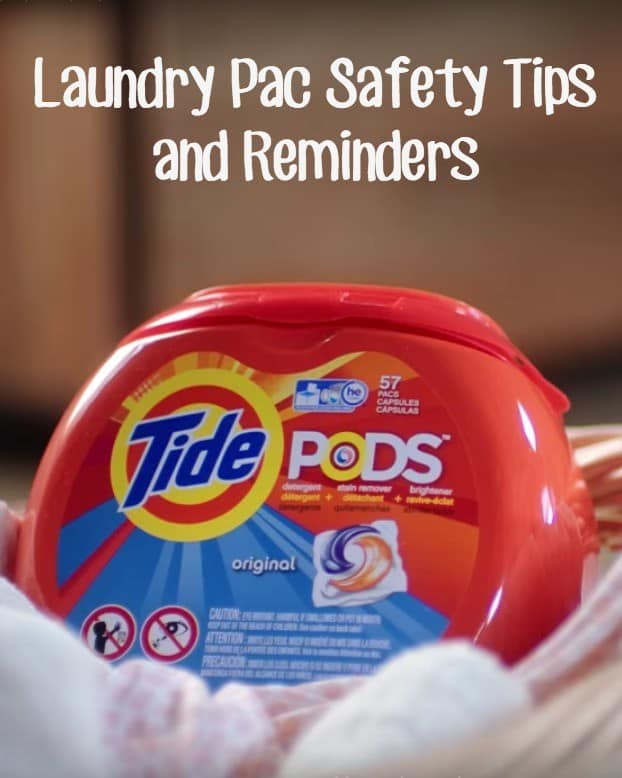 Thank you to our friends at Tide who invited me to Cincinnati to visit with them and learn so much about laundry safety!