After a delicious breakfast made by my family on Mother's Day, I realized we had no plans for the day, and decided since it was due to be absolutely gorgeous out, we needed to head down to the Connecticut shore and spend a day unplugged together.  AWESOME choice, I have to tell you.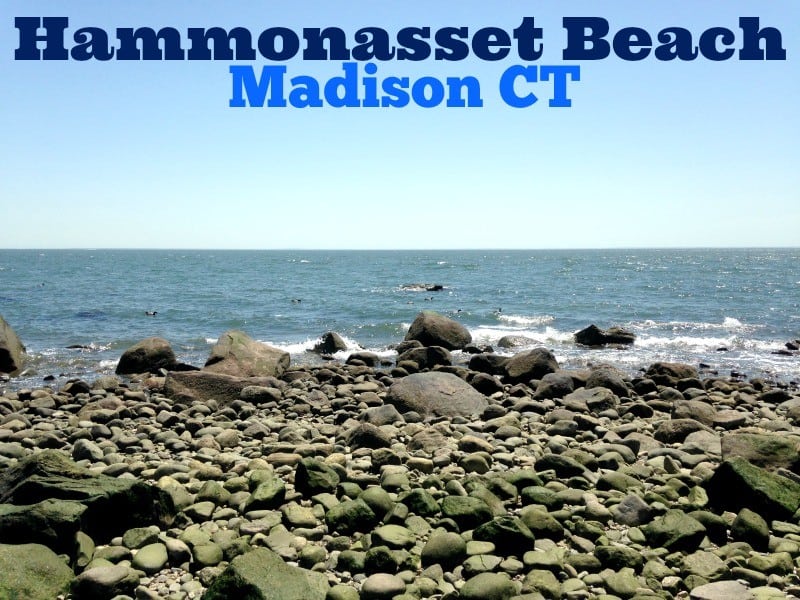 If only I'd remembered to pack myself a sweatshirt.. but oh well. Thankfully, we have the use of a 2014 Toyota Sienna for a few months as part of the Sienna Diaries program and were able to ride in comfort AND luxury down to the shore.  It was nice to have so much space to throw in all of our gear we might need (and some we'd probably never need…I'm good at overpacking).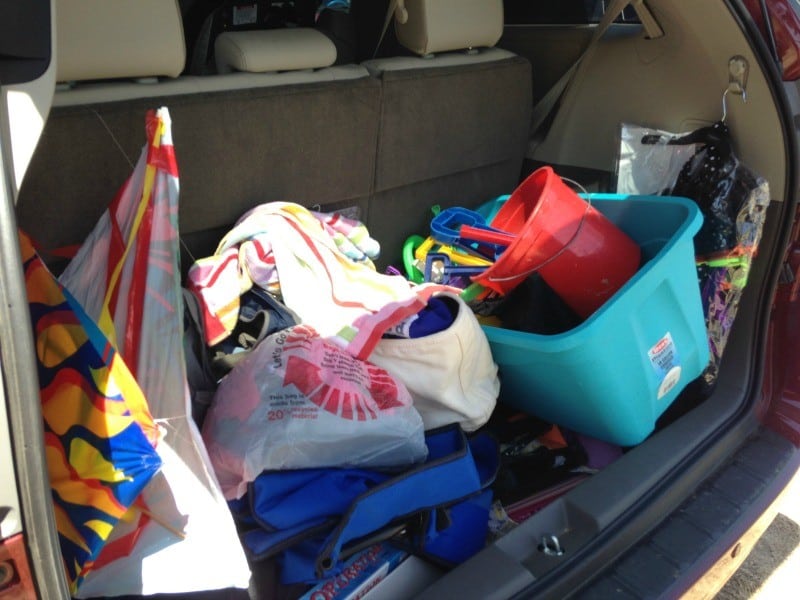 Yes, this is almost all stuff packed for one "quick trip" for our family to the beach.  Can you imagine what we'd pack if it was to be hot and we needed extra drinks? We didn't have swim suits but I did have a bag with a change of clothes for all of us. I knew at least one kid was going to go into the water no matter how cold it was (I was right).
The kids were super excited to go to the ocean.  We've actually not really been very much (twice for the littler two).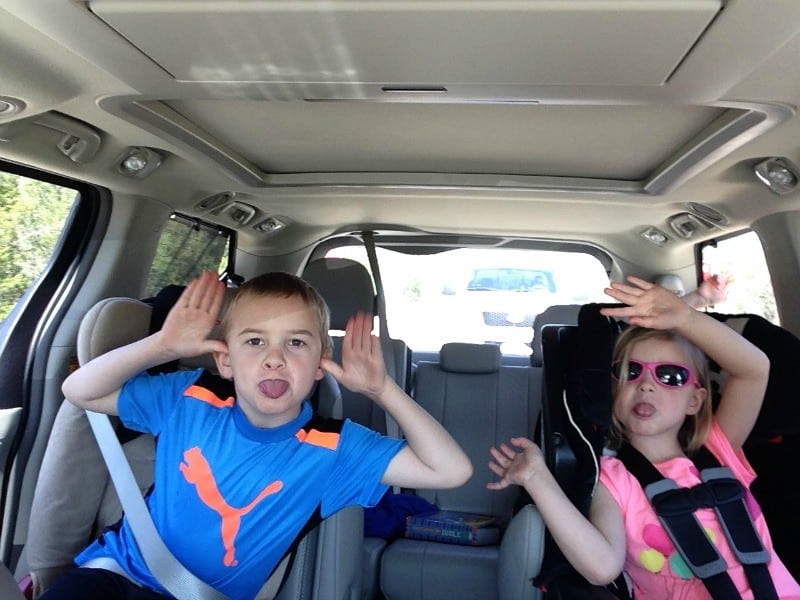 There are no members of my family who will just take a normal picture.  My oldest thinks we're all crazy so she tends to hide for car pics lately (see her hand?)
Once we got to the beach I was so happy we decided to do this day trip. We went to Hammonasset Beach State Park in Madison, CT.  Tons of beach space, and lots of different areas to explore.  We headed way down by Miegs Point so we could do some exploring on the point to start our day around the Salt Marsh.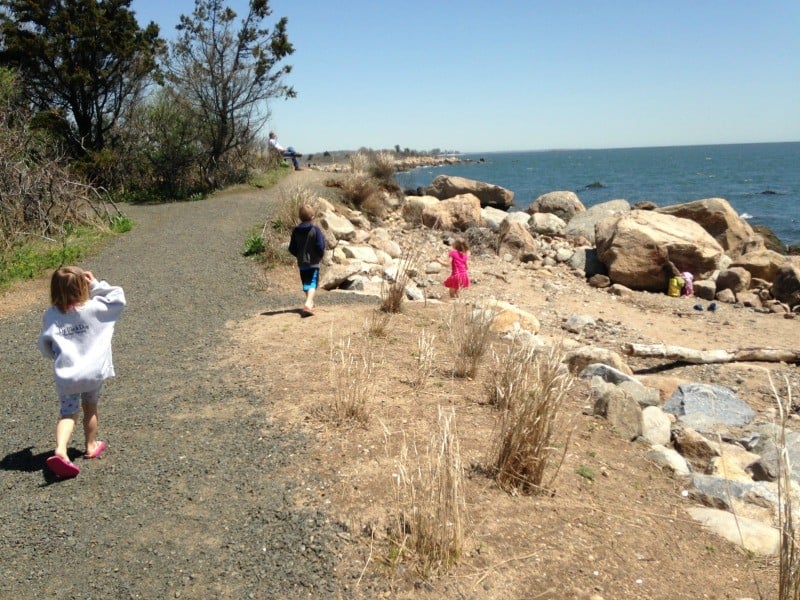 As you can see, I didn't plan their footwear (or my own) well at all for anything but sandy beaches. Live and learn.  We had a blast. We've never gone to the ocean much, and never on a day that was chilly like this, so it was a lot of fun to explore and see a lot more of what Hammonasset had to offer besides sandy beach and cool ocean water 🙂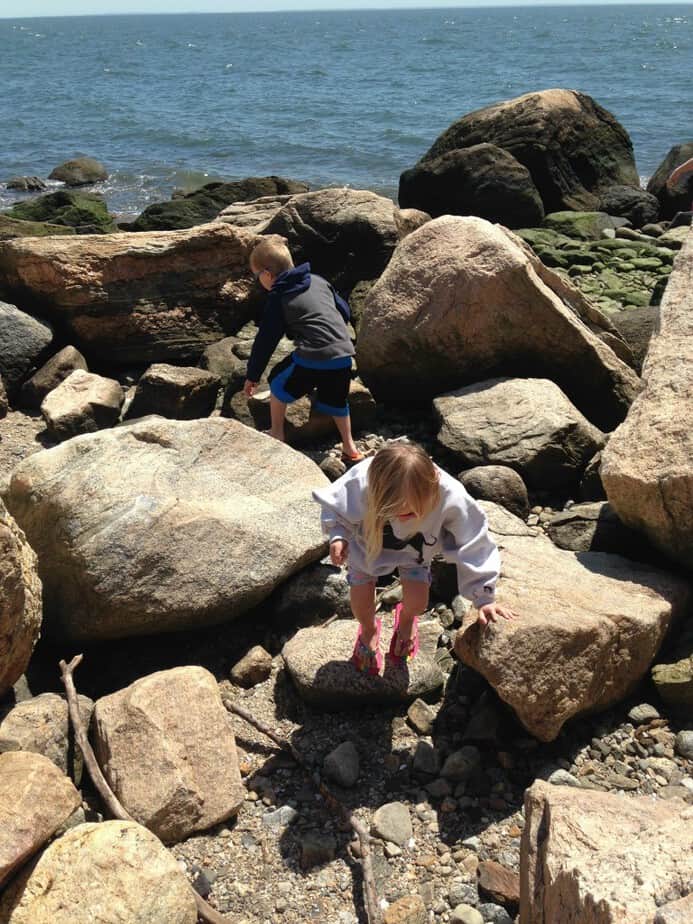 There were treasures to be found, tons of snails, scallops, and other fun creatures around.  We found all kinds of cool rocks and shells to check out. I was pretty amazed there was not a boo-boo for anyone since we were (almost) all in flip flops.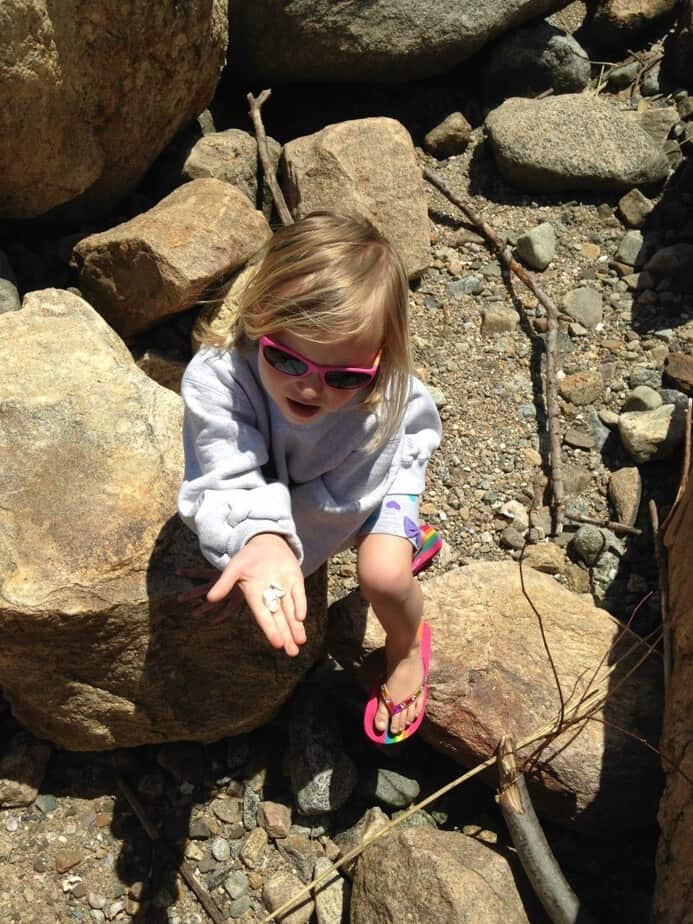 My oldest was always far ahead and loved climbing the rocks.  I kind of think she may be part monkey at this point. She's quite obsessed with climbing trees but none near the beach seemed to be tall enough for her climbing preferences.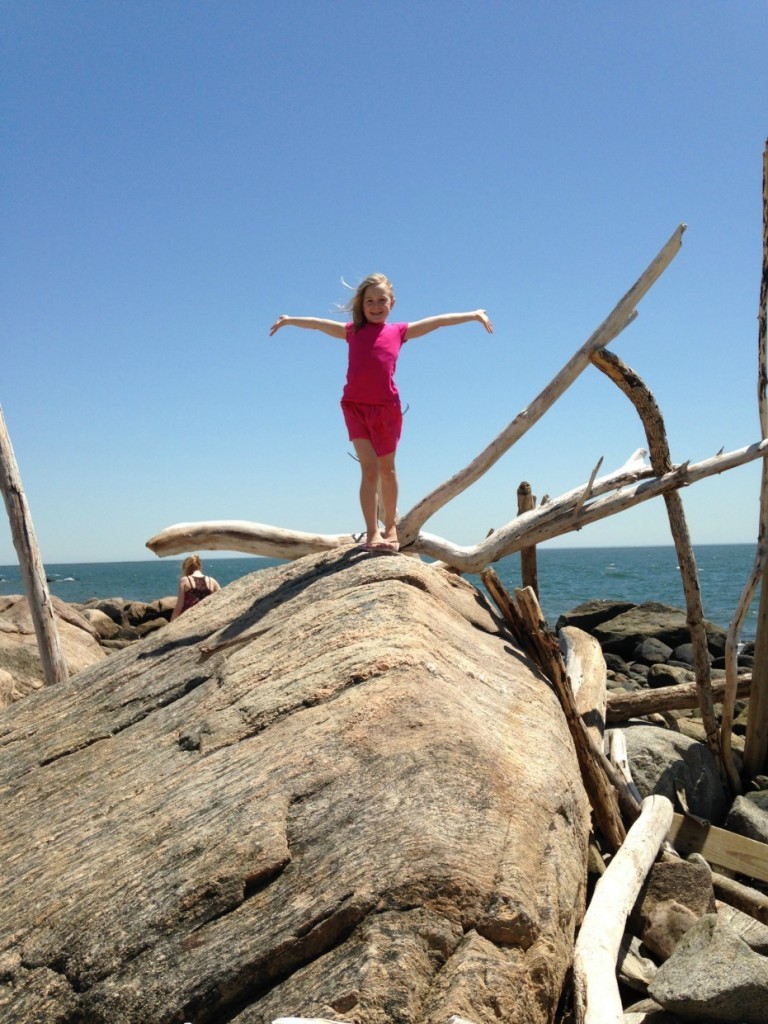 Everyone liked this area with the logs.  Fun for photos. (I wish I'd brought my camera not just my phone!)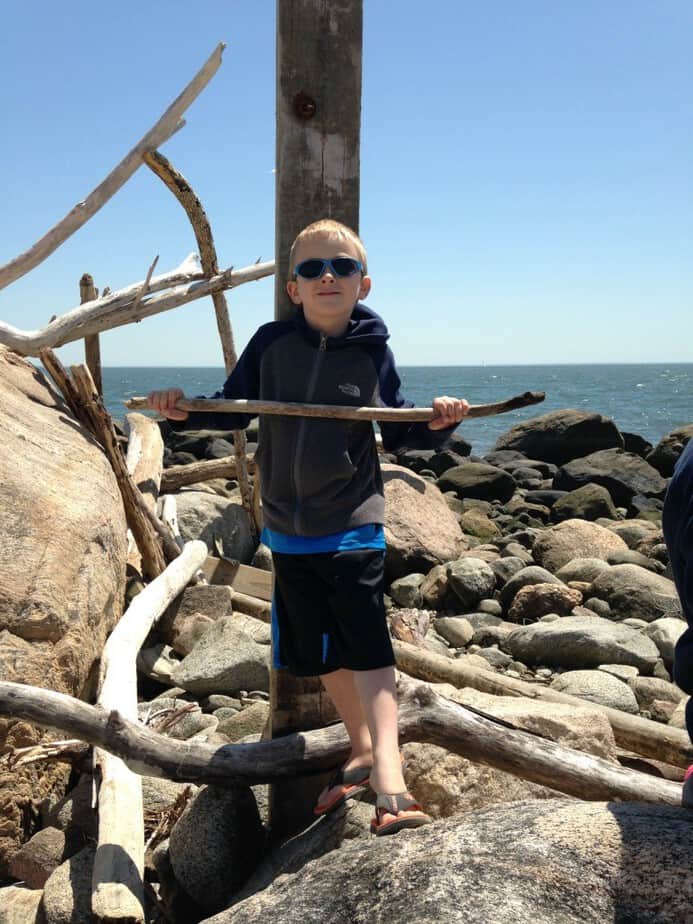 Once we were all kind of ready to be done climbing on rocks, we thought we'd head back to the Sienna, grab a snack, and then off to spend some time with our toes in the sand.
I did grab this shot of all 3 kids and I think it was the best Mother's Day gift I could get- a shot with all three kids and it so totally "grabs" their personalities. My oldest is being a mother hen, my youngest is a total goofball (like her mama) and my son is acting all "cool."  I love this photo for tons of reasons!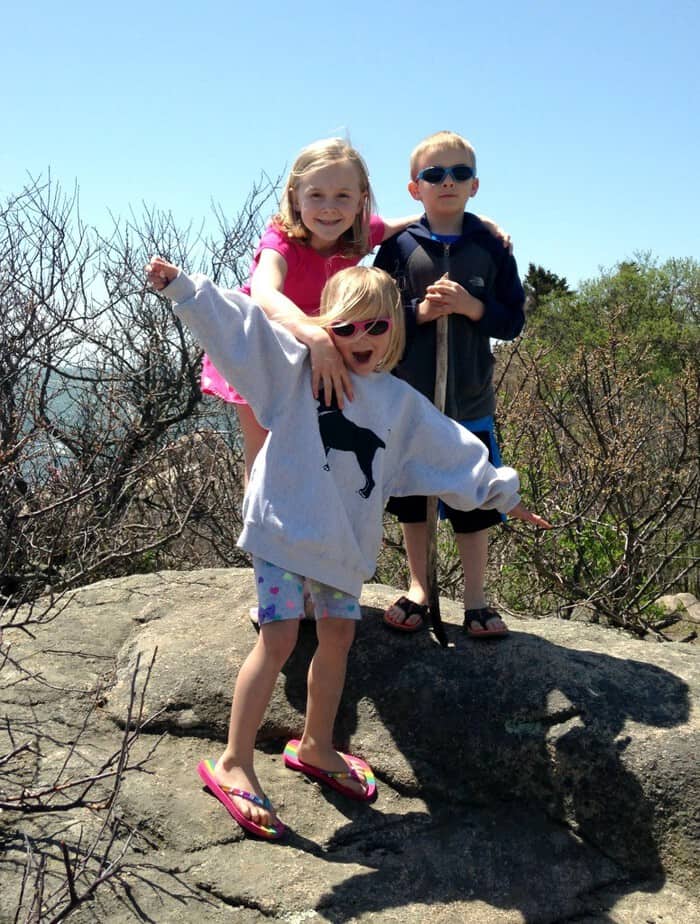 This is the entirety of my time in the water.  It was about 78 inland on Mother's Day, and probably 68 at the shore. Too cold even for me.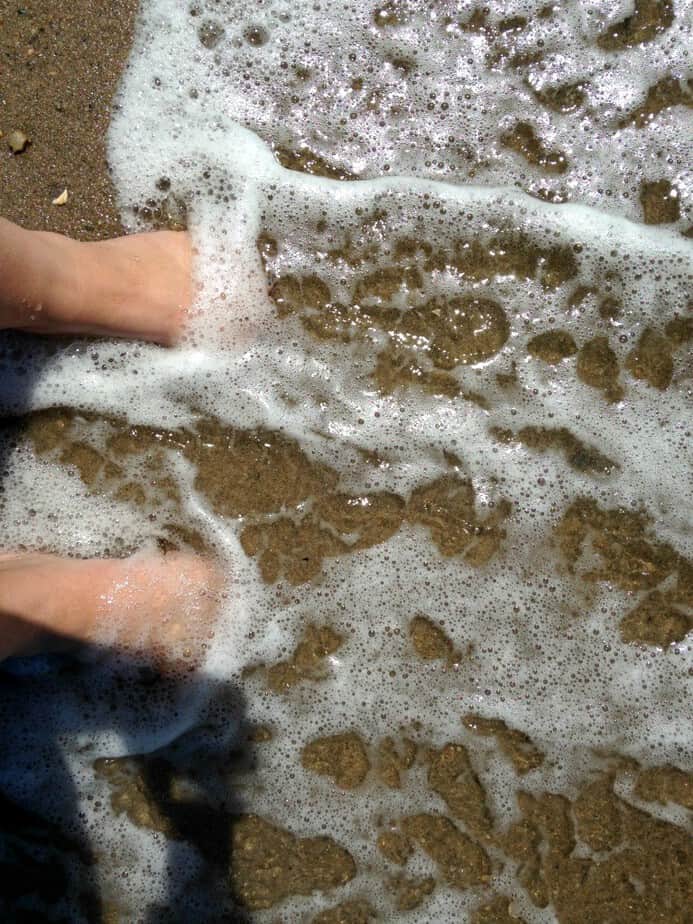 Not, however, too cold for the kids.  Or at least, for my oldest.  I wish I'd grabbed a picture of her "falling" into the water.  She thought it was great.  Until the wind picked up an hour later and she got cold anyway!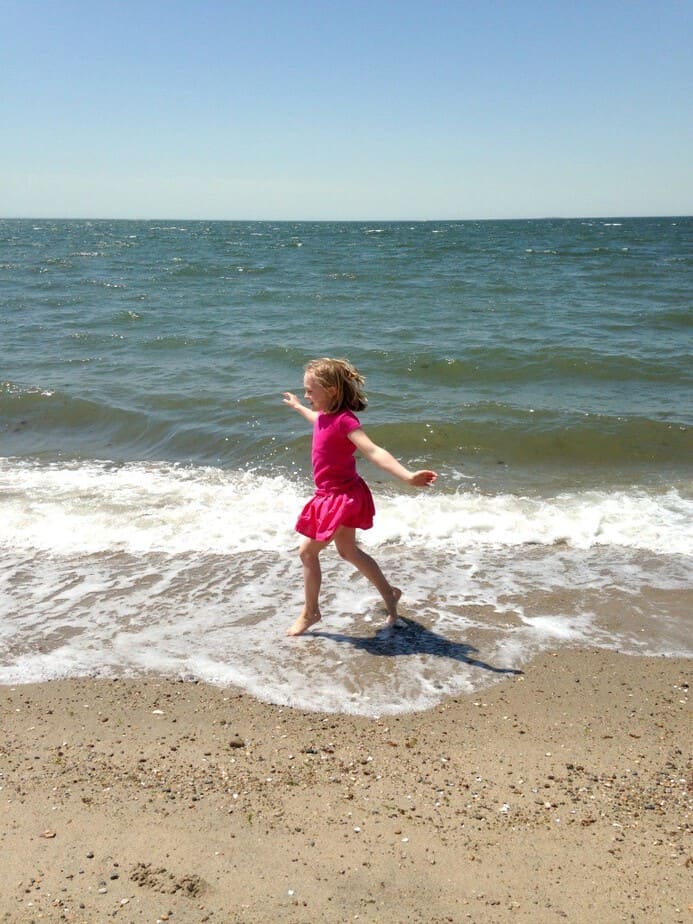 The little kids were quite happy to settle in and play in the sand away from the water and I was happy to just sit back and enjoy the day.  It was awesome.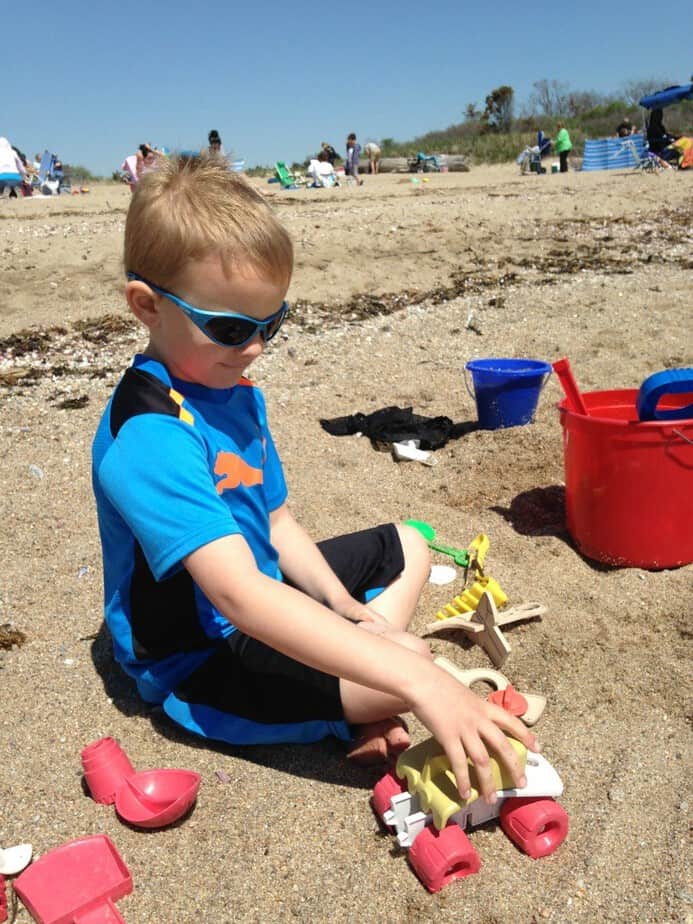 I have to say, I think this was one of the best beach days my family has had.  NOT having hot temps meant we were all more comfortable and able to enjoy ourselves longer.  We had so much fun at Hammonasset and are actually talking about possibly renting one of the campsites later in the summer and camping out in the tent!  There's so much more we need to explore and do at this beautiful State Park!! When we do, we'll be glad to have the Sienna- so much room for all of the gear that we can't seem to pare down!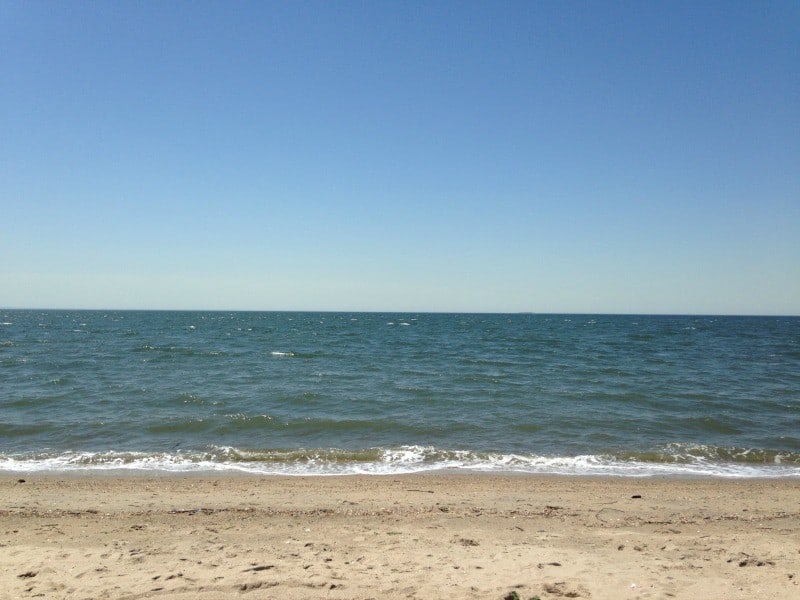 Thank you to Toyota for inviting us to take part in this semester of the Sienna Diaries program.  We'll be sharing more of our adventures with the Sienna over the next few months!
Where have your adventures taken you lately?