This post brought to you by Poise at Walmart. All opinions are 100% mine.
I turned 40 last week.  I did.  I'm not 29 again, not 39 again, I'm 40.  FORTY.  I'm ok with the number.  It's the other stuff that comes WITH the turning forty thing that I'm kind of struggling with.  Like Tuesday, for instance. I had my first appointment with a new physician.
Nice to meet you, Brett!!  Time to schedule a mammogram!
Um, ok?
You're also due for a pap smear.
We only just met, see.  I think that's more of a second date thing, Dr. Martin (yes, I found a Dr. Martin).
(laughter)
Now, aside from the understanding and belief that medical tests and being proactive in caring for my now-middle-aged-body, which I am ok with, I do like my new doctor.  Plus she totally understood when we were laughing at some dumb joke I cracked and had THE LOOK.
You know.  The look when you have a little surprise in your panties because you grew babies in your belly and they bounced on your bladder and moved it around on you for however long they gestated inside of you and now sometimes when you laugh or sneeze your bladder gives way?
That look.
Thankfully, Dr. Martin didn't give me pity.  She laughed right with me.
Then she suggested I get myself some Poise at Walmart so that I can have some discreet protection for those moments.  She said it was because I'm SO funny and obviously I laugh a lot but maybe she was just being nice.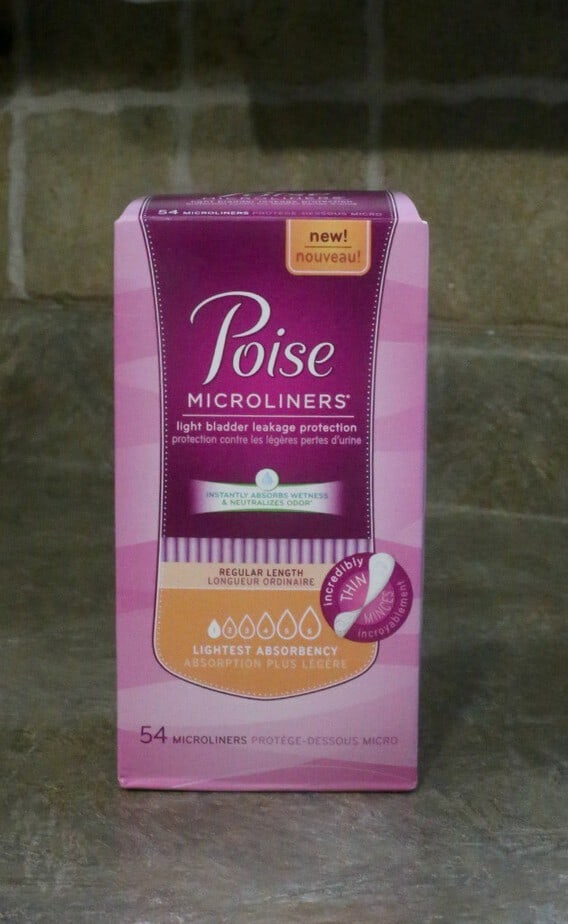 The new Poise are not your granny's leakage protection, my friends. But I'm going to save my thoughts on these for a while until I get a chance to *ahem* test them out.
And, I'm going to wager a bet that some of you who are reading this are quietly nodding and whispiering to yourselves "I pee a little when I laugh, too."
1 in 3 of us (women) have light bladder leakage. It's nothing to be ashamed of.  It's just something we have to take care of because if you sprinkle before you tinkle, that may not end up smelling so fabulous and no one wants that!
See, Poise has a new friend that those of us who have those little surprises will becoming familiar with.  The friend? SAM. SAM (super absorbant material) is part of the new Poise Microliner product to help those of us with light bladder leakage. The microliners are the thinnest on the market.  Whee!! Discretion! The entire Poise line is available at Walmart at an everyday low price.
'Fess up, ladies.  Do you sprinkle before you tinkle?