Who, at this point, is not completely in love with all things Frozen?!?!  These decorated sugar cookies of the two young princesses are created with Royal Icing and would be the perfect treat for a Disney Frozen themed party!
These decorated sugar cookies are made from our Lemon Snap Sugar Cookie Recipe we shared back at Christmas (those adorable Elf On A Shelf Cookies).  These are my favorite sugar cookie!  The texture is great, they don't break easily, and the hint of lemon is perfect!  I've used snowflake cookie cutters and large circle cookie cutters for our Frozen treats.
Decorated Sugar Cookies: Disney Frozen Anna and Elsa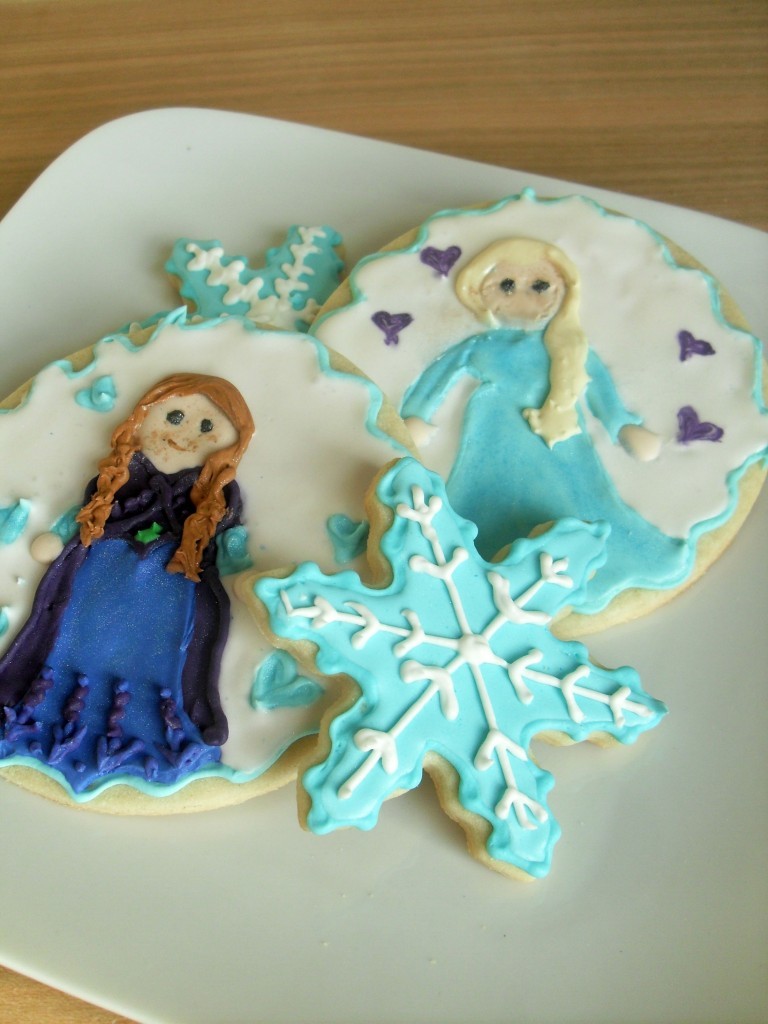 Ingredients & Supplies:
Snowflake and circle sugar cookies ready to decorate
1 batch of Royal Icing colored white, light turquoise, dark blue, purple, skin tone, golden blonde, brown, black, and green
Piping bag and tip insert, #2 and #4 round tips
Blue & blush shimmer powder
Bowl and spoons for mixing icing
Toothpicks for spreading icing
Instructions:
Begin by outlining the cookies with the stiff Royal Icing.  I used a #4 round tip to pipe a turquoise line around all the cookies.  For the Anna and Elsa cookies, use the other colors of icing to "draw" the outlines of each girl onto the cookies with the #2 round tip.  Remember that these are decorated sugar cookies and that they do not have to be perfect art!  Have fun with them and keep them simple.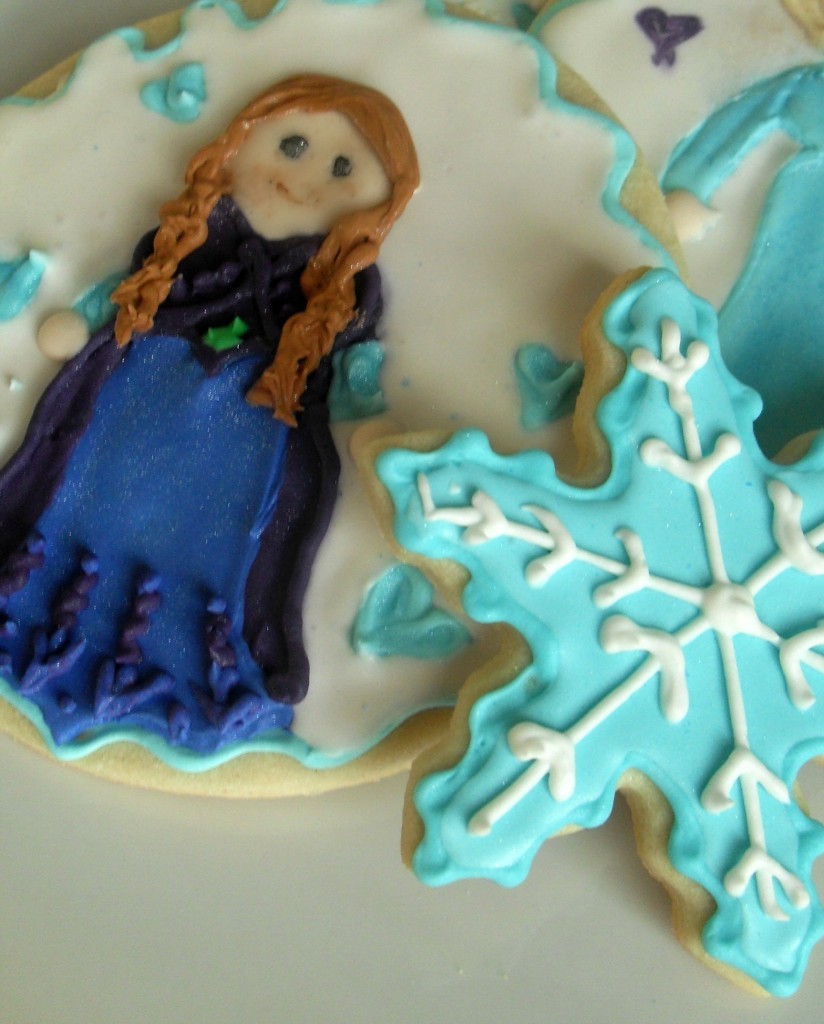 Once outlines are firm, begin filling in the spaces with thinned Royal Icing.  It should be thin enough to spread but not so watery that it will not harden (A good rule of thumb is to add a few drops of water to a time and stir well, lift the icing with your spoon.  It should absorb back into the icing at about 10 seconds).  Fill in the spaces with the appropriate colors of icing and allow the icing to dry completely.  Do not add anything else until the icing is hard.
When all of the icing has hardened, use the stiff icing to pipe details onto each cookie such as the white details on the snowflakes, the faces on the princesses, and the details of Anna's dress.  When all icing has firmed up, you can add shimmer powder to give the decorated sugar cookies sparkle.  I added blue to the turquoise icing and a blush tone to the princess faces.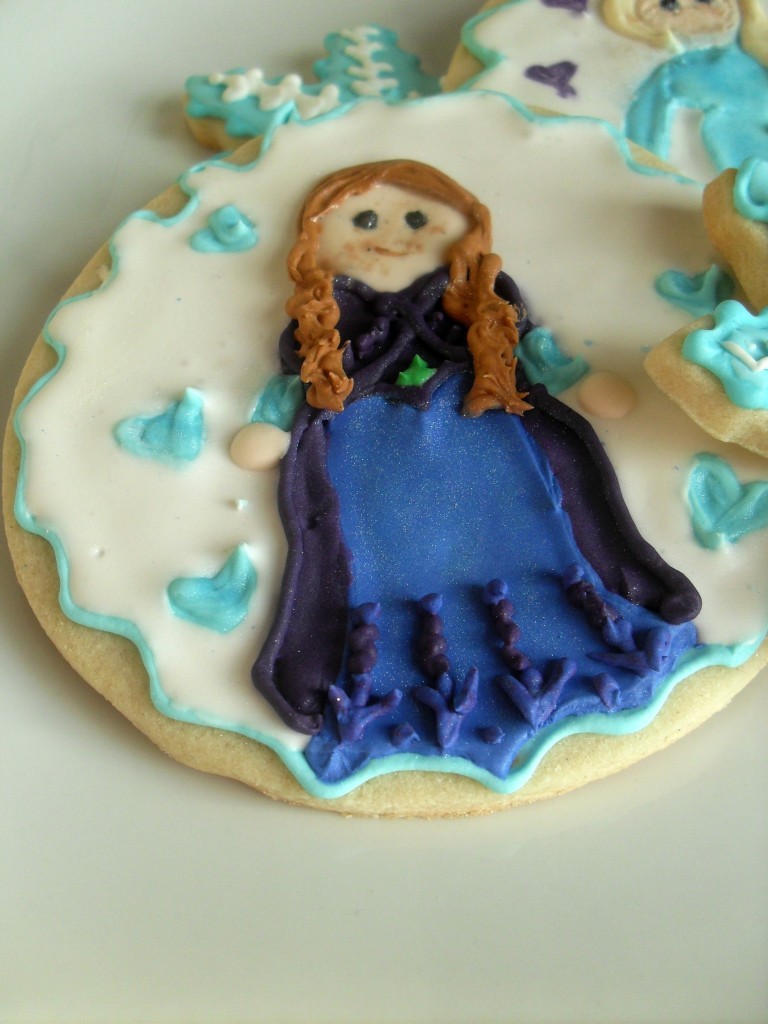 Do not stack cookies until all icing is hardened.  Once cookies are ready, stack in an air tight container until ready to share!