Do your kids like to drink milk?  I have 2 kids who love milk.  They will drink it all day long if I let them (I don't).  But my other child?  Not likely.  Unless it's flavored, she won't touch it.  That's a whole new ball game. MilkSplash is an innovative new milk flavoring that is perfect for busy parents who want their kids to drink more milk. They asked if we'd give some of their flavors a try and share about our experience with you.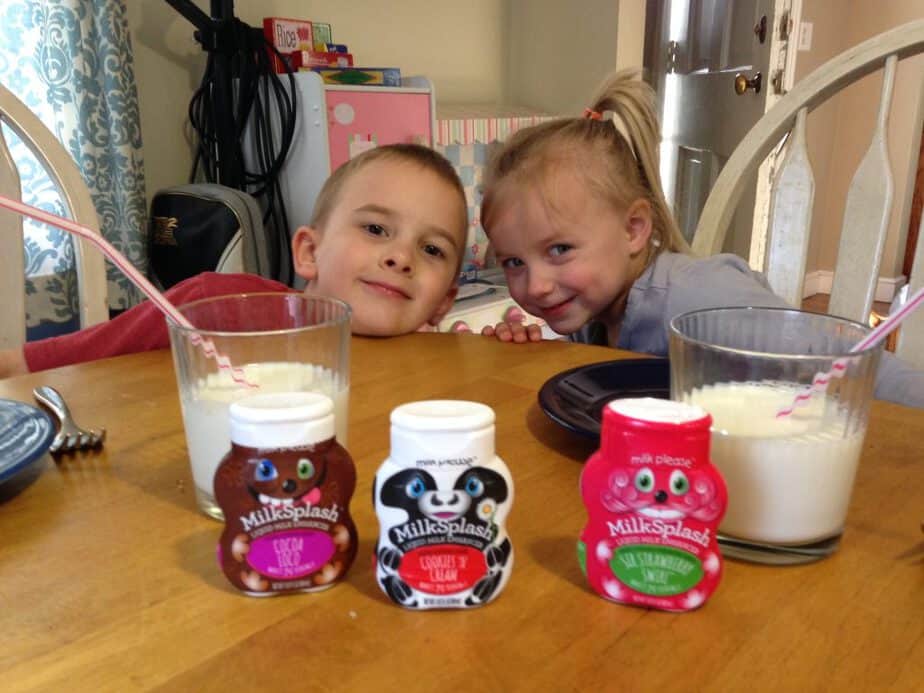 The packaging for this product is a lot of fun. Each flavor has it's own distinct name with a character on the package to go along with it.  The packaging is small so it's easily brought along in a lunch bag or cooler bag and kids can have a sense of control over how they flavor their milk.  My kids were happy to see that their Coco Loco milk looked just like regular chocolate milk, and that Sir Strawberry Swirl makes milk pink just like our beloved Bunny Milk (strawberry milk).
Although this product currently contains artificial sweeteners, it has zero calories and it allows kids to enjoy milk on their own terms. I'm happy to tell you that MilkSplash is also working on an all natural version!  We'll be watching for that ourselves.MilkSplash is available now in select Target stores and at Walmart stores nationwide.

There are several flavors of the Milksplash product that are available.  I (rightfully) assumed there'd be a chocolate, a vanilla, and maybe a strawberry.  I was surprised at some of the other fun flavors they came up with -Cookies 'n Cream, Orange Dream Cream, Jammin' Banana. Adorable names, appealing packaging!
My son is all about chocolate.  Which is kind of a relief to me since for the first four years of his life, he hated anything chocolate, and I wasn't sure how I'd had a kid who hated chocolate. I mean, I love it. LOVE it love it. Thankfully, he's come around and understands the greatness of chocolate now. He loves the Cocoa Loco Milksplash flavor.  He's asked if we can get some Jammin' Banana next- he's on a banana kick lately, so here I go being a nice mom and going to Target just for that one little item.  Just one Milksplash, right?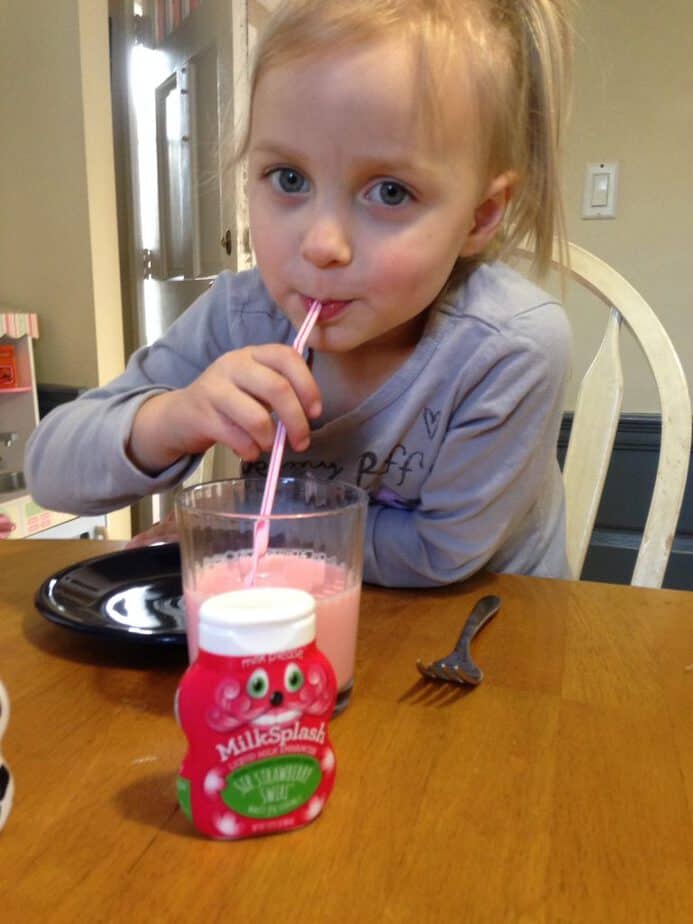 Do we do flavored milk every day? No.  Do we do artificial sweeteners regularly? No.  Would I give this to my kids again?  I would. I'd prefer to hold off until they are able to create the product with natural ingredients, but it doesn't mean I'd never but the product.  Everything in moderation, my friends. 🙂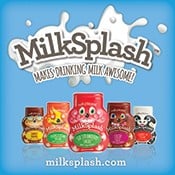 So why do so many moms want their kids to drink more milk?
Milk delivers nine essential nutrients: calcium, potassium, phosphorous, protein, vitamin D, vitamin A,
vitamin B12, riboflavin and niacin.
One of those essential nutrients – calcium – builds and maintains healthy bones and teeth and delivers
increased energy, better memory and regulates blood pressure.
According to a survey, many moms say their kids won't drink milk without flavor.  So MilkSplash took those survey results and created something that doesn't add extra fat or calories to the milk, but made the flavor more fun so kids would want to drink their milk.
In our house, MilkSplash is a hit. My little ones are big milk drinkers anyway, but they were excited to have some fun flavors to add and it was something new to try.
Two readers will each win a MilkSplash sample pack and a $25 Target Gift Card!