Delicious Dishes Recipe Party: Pumpkin Dishes
So excited for fall to come, I can see the leaves are starting to turn color and I can't wait for the crisp air and cooler weather that comes along with it. There's something that makes my soul happy about being outside on a cool fall day with the reds, golds, oranges and yellows of fall all around me.. With one kid doing Cross Country this fall and another on 2 soccer teams and subbing in for a third… well, I'll be able to enjoy many hours taking in the array of fall foliage colors! With fall comes soups, stews, and pumpkin delights…and that's where our theme this week brought us… fabulous pumpkin dishes!  We have just finished up a Pumpkin Spice Latte Rice Krispies treat recipe we'll be sharing in the next few weeks- can't wait to show you! We're also working on a fun popsicle treat for kids that'll have them screaming (in delight) and more.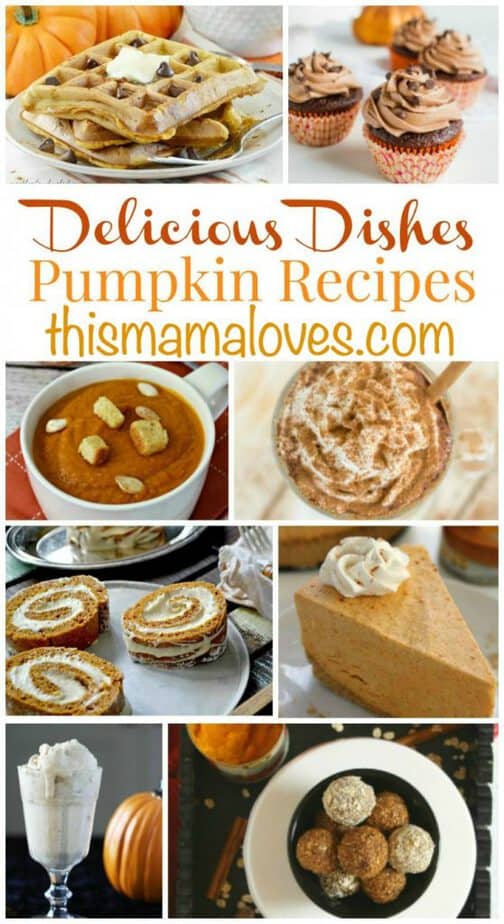 Welcome to Delicious Dishes Recipe Party! In case you're new to the party, here's what you need to know:

Delicious Dishes is a weekly link party where bloggers can share their most delicious recipes while checking out the amazing recipes that other bloggers are sharing.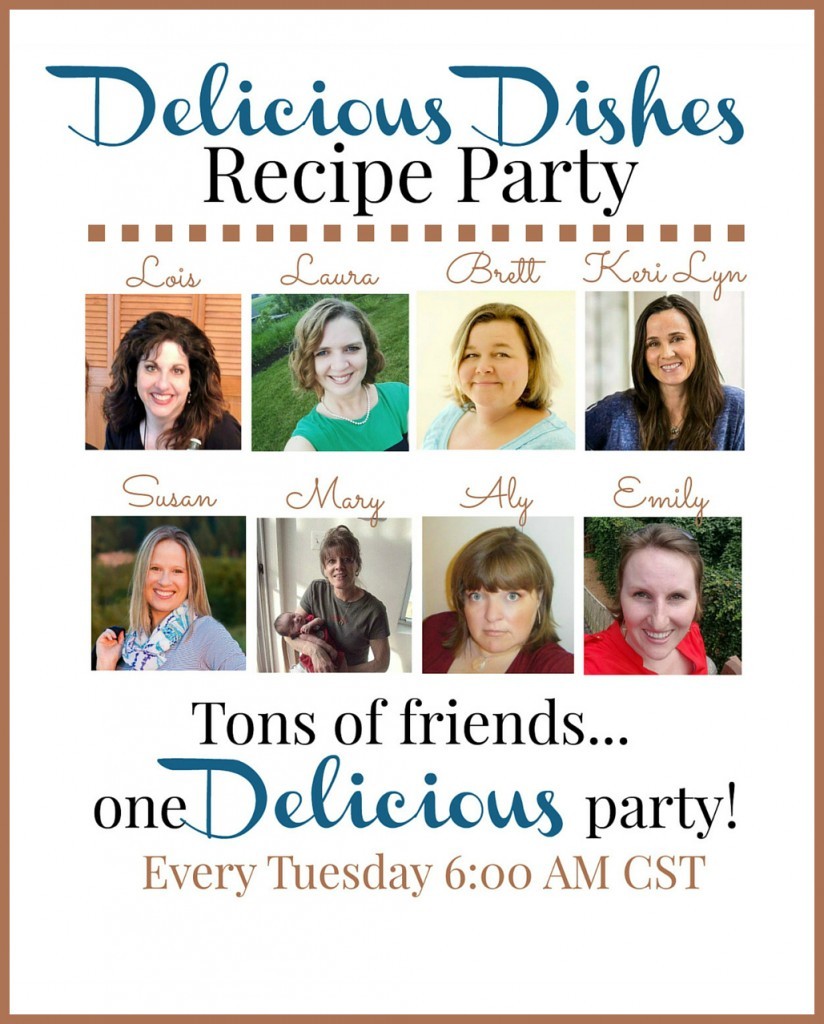 Each link you share here will be seen on each of the hostess' blogs listed below >>
Food Fun Family – Blog / Facebook / Pinterest
She Saved – Blog / Facebook / Pinterest
Walking on Sunshine Recipes – Blog / Facebook / Pinterest
5 Minutes for Mom – Blog / Facebook / Pinterest
This Mama Loves – Blog / Facebook / Pinterest
Clever Housewife – Blog / Facebook / Pinterest
Bunny's Warm Oven –Blog / Facebook / Pinterest
Cooking in Stilettos – Blog / Facebook / Pinterest
Each week we will be featuring our favorite recipes from the week before and pinning them to our Delicious Dishes Pinterest board.
We hope you'll have fun with our party…we know we will!
The Recipes with the Most Clicks Last Week Were…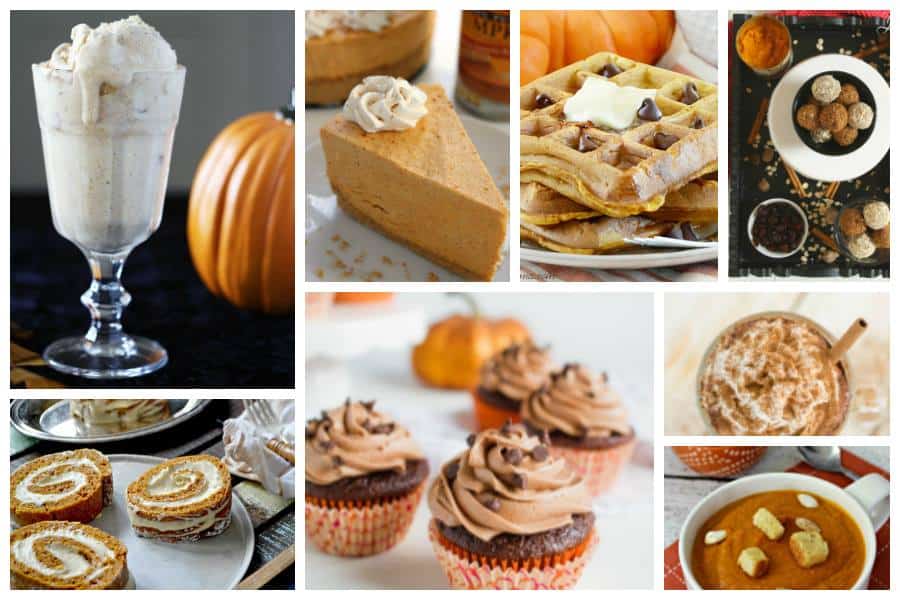 #1: Grilled Chicken and Pear Salad from Cooking in Stilettos
#2: Chocolate Reese's Pieces Cookies from Grace and Good Eats
#3: 9 Fabulous Salami Recipes from Daily Holiday Blog
Delicious Dishes Party Favorites from Last Week: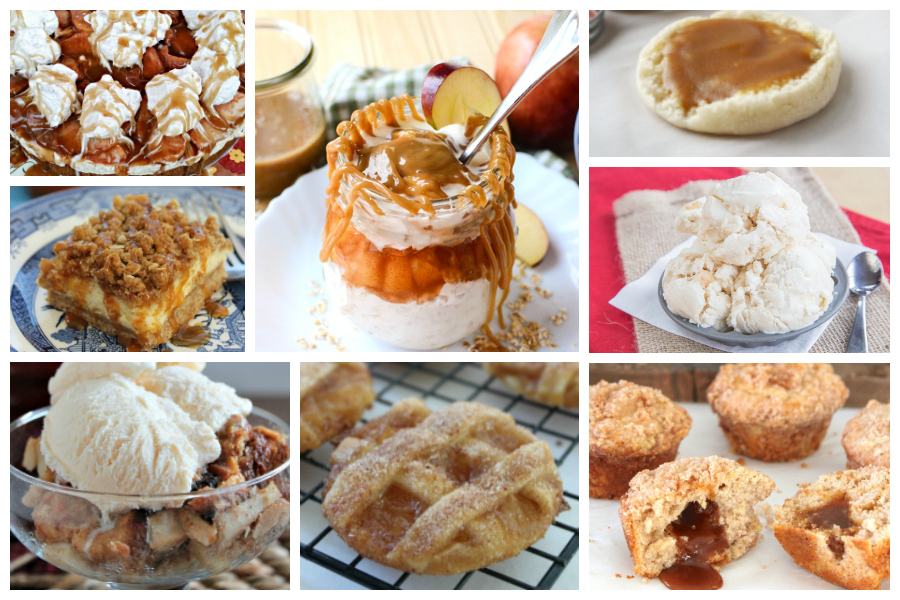 These are the recipes that the hosts loved the most…

Laura loved Chocolate Pumpkin Cupcakes with Nutella Buttercream Frosting from Lolly Jane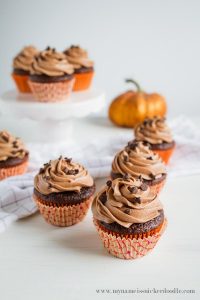 Lois loved Delicious Pumpkin Roll Recipes from Cupcakes and Kale Chips for Community Table

Brett loved Pumpkin Chocolate Chip Energy Bites from Grounded and Surrounded

Susan loved No Bake Pumpkin Cheesecake from Cincy Shopper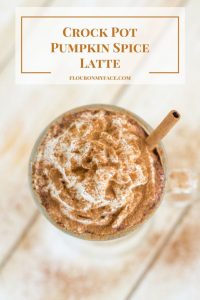 Aly loved Crock Pot Pumpkin Spice Latte from Flour on My Face

Keri Lyn loved Easy Spicy Pumpkin Soup from A Worthey Read

Emily loved No Churn Pumpkin Ice Cream from A Magical Mess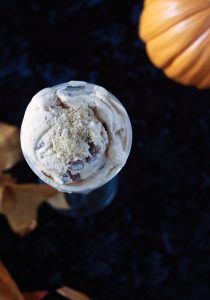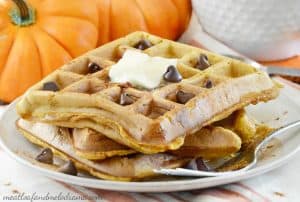 Mary loved Easy Pumpkin Spice Waffles from Meatloaf and Melodrama
Follow us along on our NEW Pinterest board. We pin all your amazing recipes!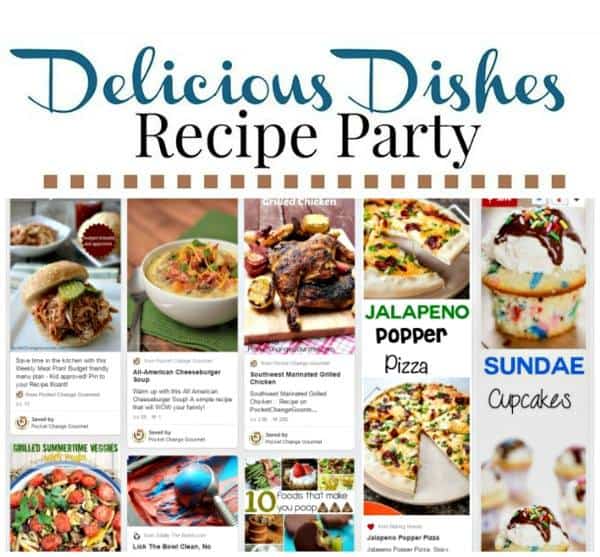 Now let's get this party started!