This post talking about Prepping Your HVAC System for Colder Weather is brought to you as part of our new #HouseExperts partnership with Sears. Opinions are my own.
The signs of fall are all around us here.  The leaves are starting to change to those beautiful shades of red, orange, and gold and the evening air is cool.  The farmers are harvesting the fields and the roadside stands are putting out the pumpkins and cornstalks.  The kids have caught their first colds.  It seems that the only thing not feeling like fall is the temps.  It's going to reach 80 degrees here today!  That doesn't mean that the cold weather isn't coming though.  Knowing that it's inevitable now is the time to be Prepping Your HVAC System for Colder Weather.  The long, LONG winter is coming!  #HouseExperts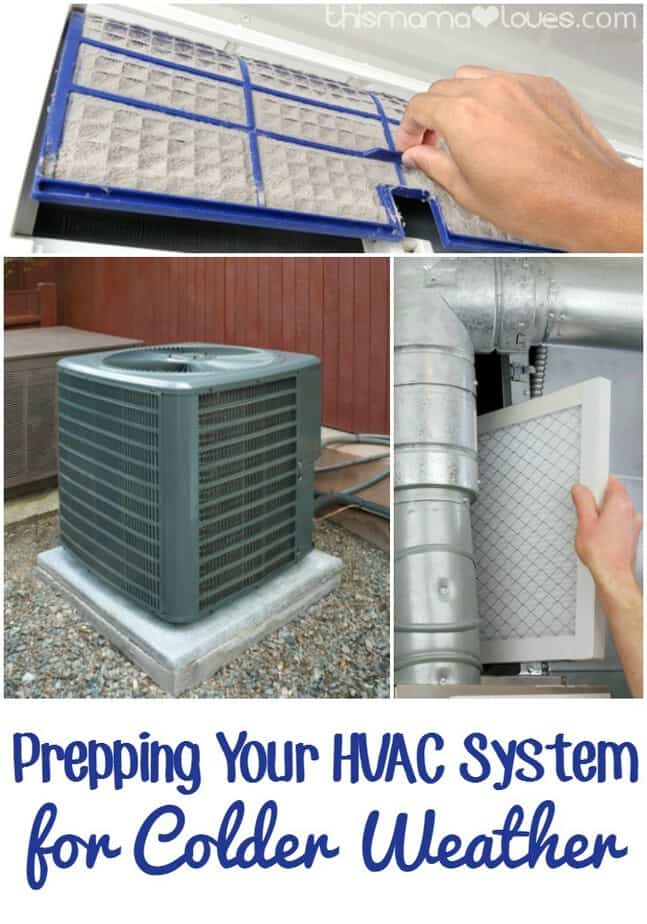 Prepping Your HVAC System for Colder Weather
HVAC…I'm not speaking a foreign language, I promise.  HVAC refers to your heating, ventilation, and air conditioning system.  It's your furnace, it's your central air if you have it, and it's all the other things that make sure your indoor air quality is comfortable.
Check Your Thermostat
If your thermostat is older (really old may actually use mercury), you may want to consider replacing it altogether.  Older thermostats can be very inaccurate and cause your heat to run when it shouldn't be.  If your thermostat runs on batteries, check them or consider just replacing them.  Batteries are cheap compared to a furnace running when it doesn't need to be.  Many newer, digital thermostats are programmable.  You can set them to adjust to certain temperatures for certain times of the day and this can save a lot of money on your heating bill.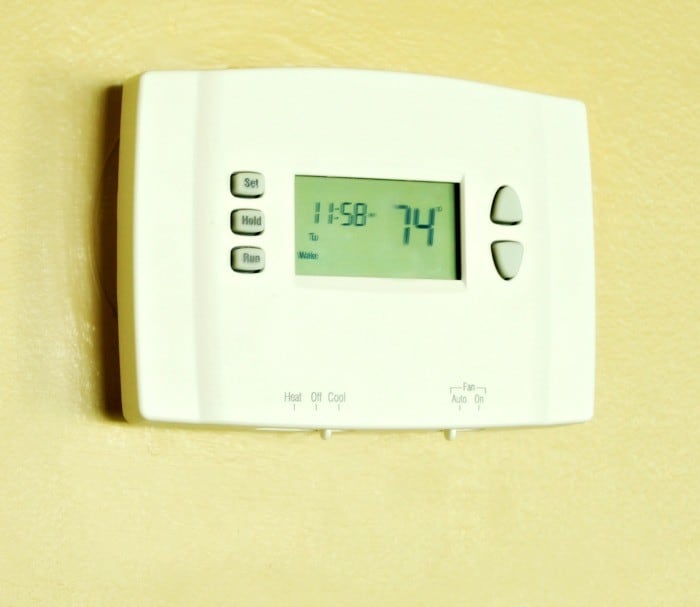 The location of your thermostat is important too.  If your thermostat is too close to a vent or window, or if it is in direct sunlight some hours of the day the system may shut down prematurely or keep running too long.
Check Filters
A clogged filter can affect your HVAC system's efficiency and it can affect your air quality.  If you're like us, your HVAC system or furnace is tucked away in the deepest, darkest corner of the house where all the spiders live and you don't hang out there on a regular basis.  Out of sight, out of mind often means that the filter on your system is probably not being checked very often…maybe once a year?  The reality is it should be changed every couple of months, if not more often.  It's not a bad idea to set a reminder for yourself or put it on your calendar to check it on a certain day each month.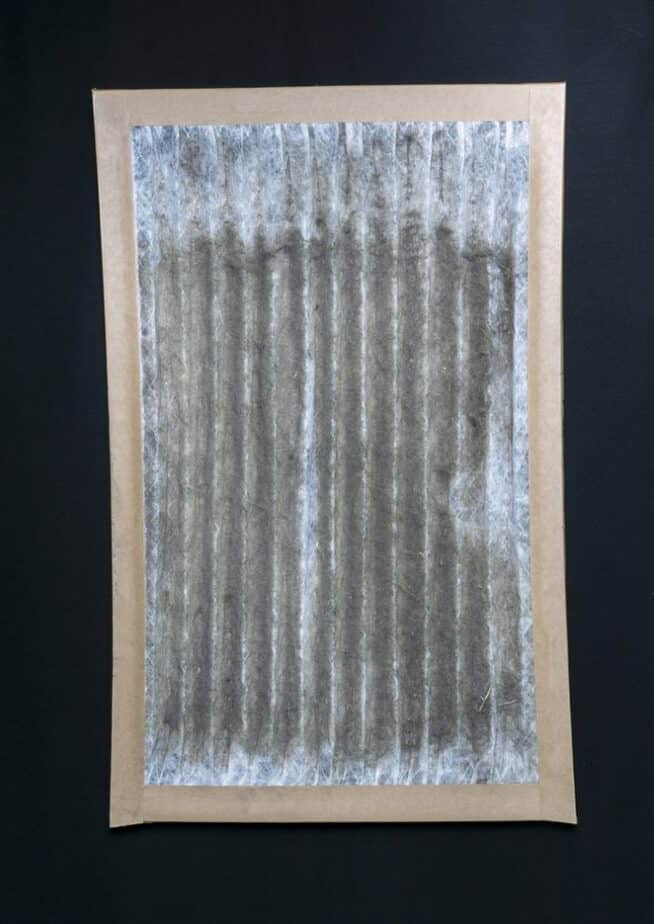 Schedule a HVAC Check
We visit the doctor (or should) once a year for check-ups and we make sure our kids do.  We take our cars in for oil changes, tire rotations, and tune-ups on a regular basis.  Your home's HVAC system needs the same care.  A routine check of your system once, or even two times, a year can keep it running efficiently and can save you a lot of money in the long run because potential problems can be caught before they turn into costly catastrophes!
For less than you probably spend on your morning coffee, you can enroll in the Sears Maintenance Advantage Program which includes two HVAC tune ups a year. Sears services ALL Major Brands and Models of central heating and cooling systems, furnaces, boilers and air conditioning systems.
Check Your Home for Leaky Windows
No, you might not be able to afford new windows right now or before the winter months.  They can be costly but leaky windows can make even the most energy efficient HVAC system work harder and it will reflect on your heating bill.  Even if you can't afford new windows, seal the leaks around existing windows as best you can before cold weather hits.  If your windows have storm windows, put them on.  If need be, in worst case scenarios, there are shrink film and plastic kits available to insulate windows.  They aren't pretty but neither are heating bills that you can't afford!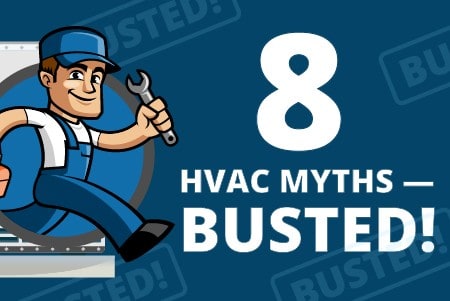 These tips for prepping your HVAC system for colder weather are also part of Sears' HVAC Myths Debunked.  There are probably things that you thought you knew about your heating and air conditioning that you've got all wrong and Sears wants you to know what the facts are and how knowing them can keep your family comfortable and your HVAC system in good working condition!

Now through 11/5/2016 book a Preventative Maintenance Check with a Sears Home Services Expert for only $89.99!  The small investment for a check up on your system could save you a lot of money over the coming months.