Life gets messy.  In my house, kids get messy.  Really messy. Truthfully, we all do, especially when we play together, which is something we put a lot of emphasis on. Weather permitting, we play outside together before and/or after dinner each day. Even if it's raining or snowing. We figure it's more important to be together and enjoy another's company than worrying about getting messy.
Besides, we have ways to clean up after getting messy. So what's the big deal? Puddles are made for jumping.  On hot summer days, why shouldn't we run around outside and get soaked playing in the rain? Cake plates are made for licking.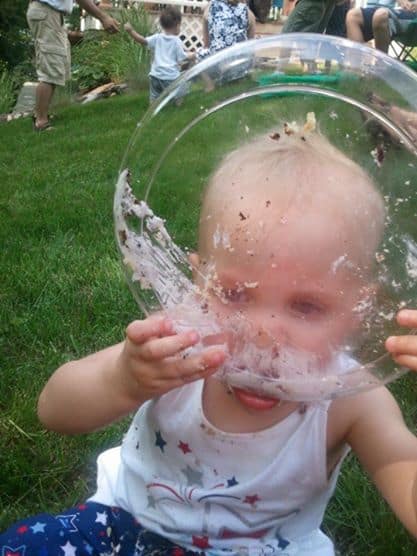 We do a lot of soccer outside- all 3 kids love the game and that works for us! It's fun, and it gets us moving.  Given that the kids are 50% mine genetically, they have my lack of grace, and fall often.  Muddy and grass stained knees are part of our daily routine as a result. But- it doesn't matter. Grass and mud are a quick thing to get off in the shower.  The together time is more important than the worry about cleanup.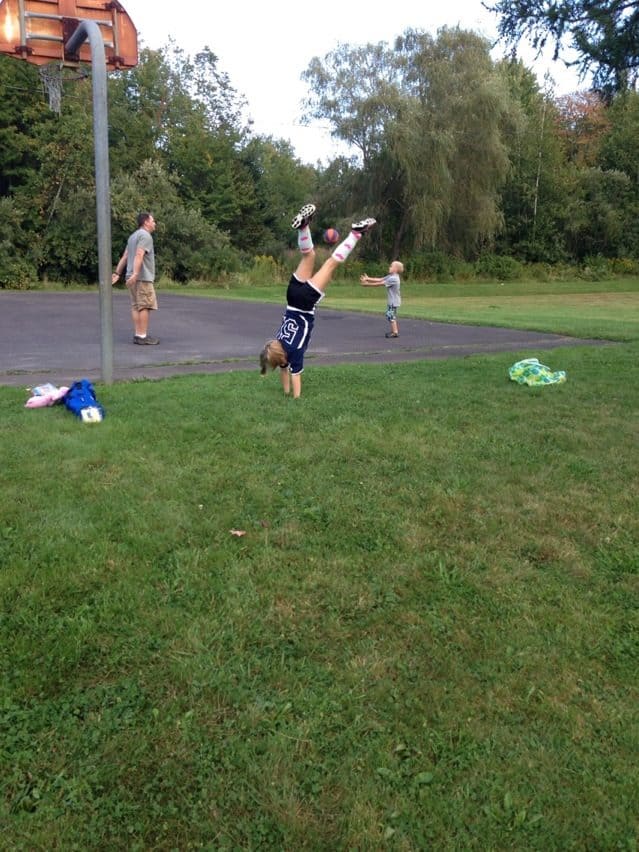 Each of the kids also plays soccer for the town. Which means dirty, messy kids after a hard practice and/or game. The littles have practice that ends in a game, and our oldest is on a team that plays other towns so she's played up to 4 games in a day.
Chickens are pets in our house. They are held and we pet them. That's a guaranteed shower right there!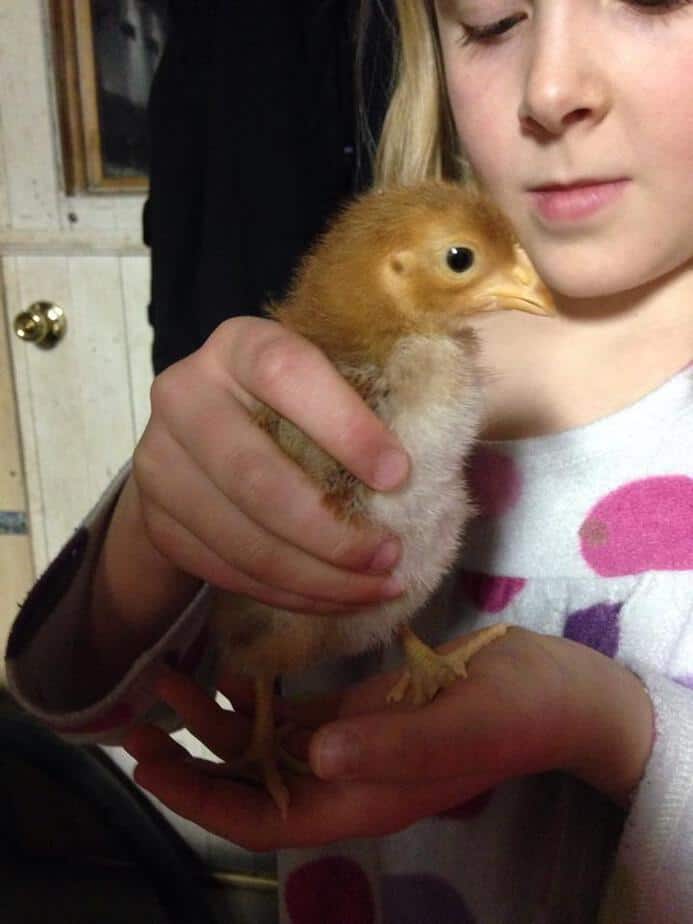 Messy. Happy messes, but messes nonetheless.  I find the tradeoff from a happy mess (aka HappiMess) more than worth it, and don't mind for a second doing that extra laundry. (We won't talk about folding it).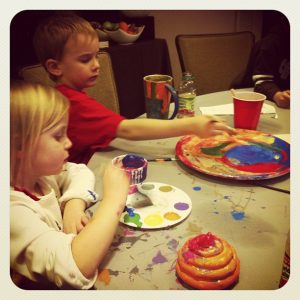 Showers are an almost daily thing here for our kids.  We recently installed a Delta Temp2O™ Shower Head and have been really pleased with the results.  It took a few minutes to install- and the water itself powers the temp screen to let you know just how hot (or not) the shower water is. This is REALLY a great thing for us because we are at the point where the kids want to shower themselves, and not have mommy help… but I worry that they may have the water too hot- or too cold. Now I can peek in above their heads and be sure that water is in the safe zone. (It also told me that our water temp doesn't seem to be set at 120 anymore, so we had to take care of that).
I really love the 6 settings for the Delta Temp20 shower head. We haven't had one that adjusts in a while and I forgot how much I like the options! 3 of the options have massage in their name, and that's what I like. I like feeling like I'm having a little indulgent spa time even on a regular day. It's also water-efficient so I'm not using excess water just to have a little indulgence, and I don't need to feel guilty about it. It's a really great blend of form, function and design- and packaged at a great price.  Parents having a little 'spa' experience AND the knowledge that the temps are where they should be is a pretty great package if you ask me!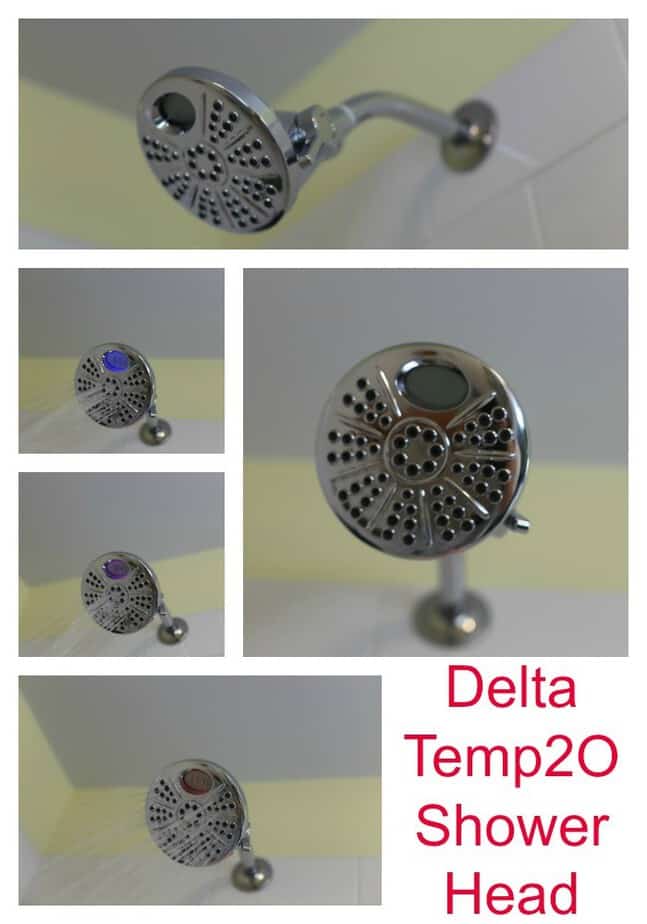 You can see in the photo above that the shower head shows different temps in different colors.  That's the cool technology working.
When you turn the shower on, within a second or two, the color lights up and a temp readout pops up.
As the water gets warmer, the display changes color
And if you get that water too hot, it'll turn red to warn you
Temp2O™ (pronounced Temp-Two-Oh) Technology is a digital temperature display featuring LED color indicators to signal different water temperature ranges. Giving consumers convenience and peace of mind knowing the temperature of the water flowing from their shower or bathtub spout before getting in, this new offering is available on a variety of handshowers, showerheads and tub showers.

Handshowers and showerheads featuring Temp2O™ Technology are hydro-powered, offering consumers a versatile, transitional design that comes in: Chrome, Brilliance® Stainless and Venetian® Bronze finishes.