Happy National School Lunch Week!  Did you know that we've been celebrating NSLW since 1962? Those who work to organize, plan and prepare school lunches have a tough job to do, especially with funding being so tight across the country.  Take the time this week (PLEASE!) to say THANK YOU to those who do work with School Lunch programs. They'll appreciate you taking that time. Our friends at the School Nutrition Association asked me to spread the word about NSLW. Opinions are my own.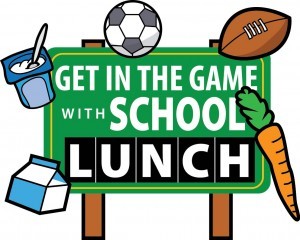 Each year there's a theme for School Lunch Week…. which just happens to be THIS week.  The NSLW 2014 theme is "Get in the Game with School Lunch." It's about encouraging kids to find a balance between healthy eating and physical activity. This year's theme recognizes the importance of eating well and getting active! (Are you sensing a theme everywhere you turn, about fueling your body so you can be active at all ages?? I am!)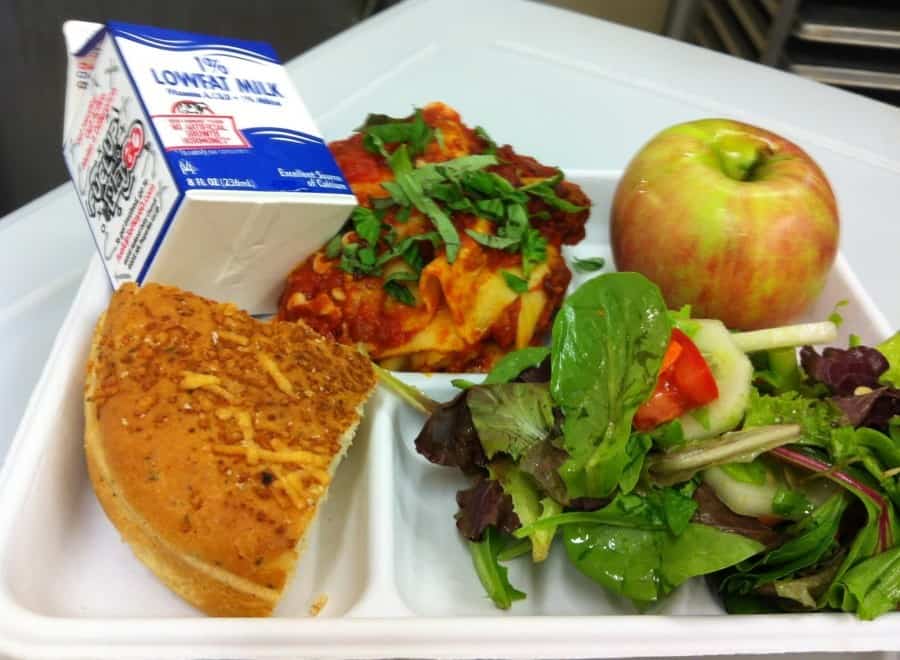 To celebrate NSLW, the School Nutrition Association has some fun sweeps and giveaways going all week – to participate, visit their Facebook page and comment on the #NSLW posts!  The campaign sweeps is designed to share information about lunch topics that educate parents on meal pattern requirements and school meal facts. Questions will be posted that are easy for parents (and school nutrition staff) to relate to. There are prizes to be won and lots of great info to be shared!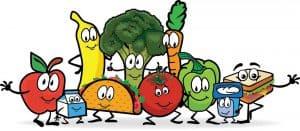 Download some FREE nutrition coloring and activity sheets for the kids and a helpful one page resource about school lunches for parents!
Remember to check out 5 things you don't know about school nutrition programs  and 5 things your school nutrition director wants you to know!
So take the time this week to say Thanks to your school lunch staff. It matters.  Good luck with the sweeps!