Last night we were guests at a special premiere showing of Disney*Pixar's MONSTERS UNIVERSITY.  My husband, 8 year old and I all were so excited to see the movie and it did not disappoint.  The main characters, Mike Wazowski and James P. Sullivan are back and full of all their usual fun.  MONSTERS UNIVERSITY is the prequel to Monsters Inc. and tells the story of how Mike and Sully met while studying "scaring" at MU.  They were not best friends from the start but the films follows them all the way through to their partnership at Monsters Inc.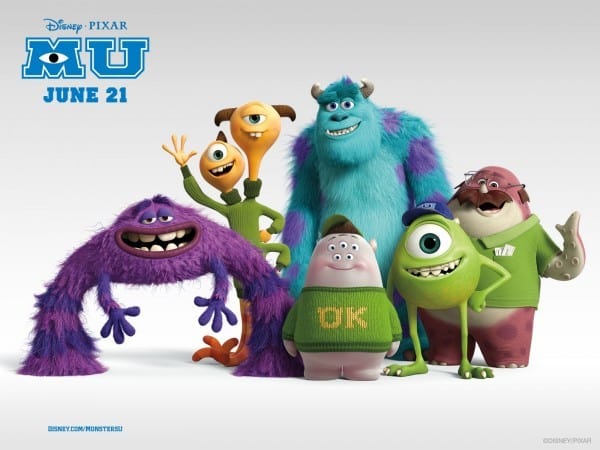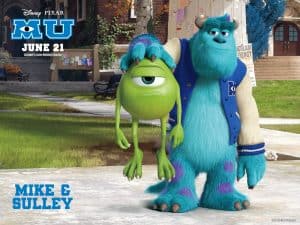 MONSTERS UNIVERSITY focuses on Mike Wazowski, who has dreamed of being the best "scarer" since he took at a field trip as a child to Monsters Inc.   The problem is that Mike (voice of Billy Crystal) is not very scary.  He studies hard and knows all the scaring tricks but he can't scare anyone.  Sulley, voice of John Goodman, is a natural born scarer but does not think he needs to study.  MONSTERS UNIVERSITY follows their trials, tribulation and antics.  The movie will keep child and adults entertained for the entire 103 minutes (which includes the Pixar short BLUE UMBRELLA).  BLUE UMBRELLA is a great short and made me want to watch it again.  
Screaming with laughter and fun, "Monsters University" is directed by Dan Scanlon ("Cars," "Mater and the Ghostlight," "Tracy") and produced by Kori Rae ("Up," "The Incredibles," "Monsters, Inc."). The film opens in U.S. theaters on

June 21, 2013

, and will be shown in Disney Digital 3D™ in select theaters.  We got to see it in 3D and it was really cool.  This is a movie we will add to our DVD collection when it comes out.  Go on out and see Monsters University,  come back here and let us know what you think.

Who is your favorite Monsters Inc., Monsters University character?
0