My niece just got home from college  and brought with her some princess bubbles for my 3 year old.  Within 11 minutes of my 3 year old opening said bubbles, they were gone.  The tears were huge and the lip was very pouty, and with the weather being up over 65 today, it was hard to see that little girl of mine so sad.  She very much wanted to get in the car and go to the bubble store to get more bubbles.  So I told her we could make our OWN bubbles and fill her pretty princess jar back up. The best part? This "recipe" takes 3 ingredients and MAYBE 3 minutes of time.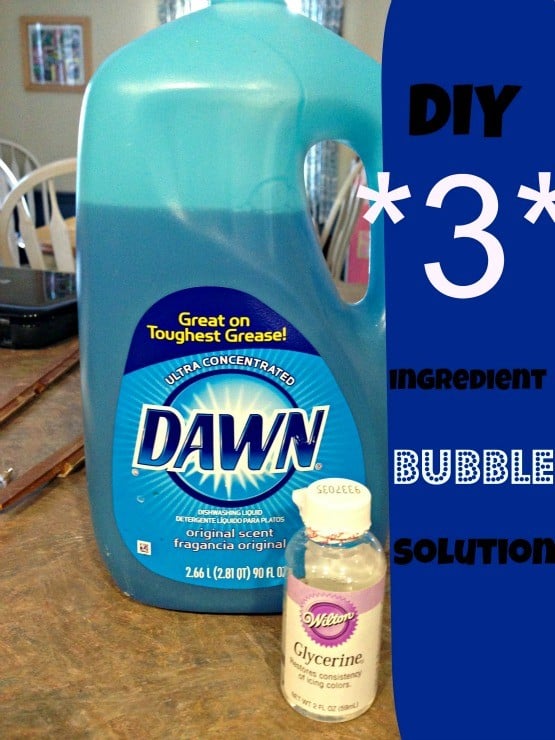 DIY 3 Ingredient Bubbles
1 cup water
2 TBSP Glycerin (I get Wilton brand at local craft stores- it's inexpensive)
4 TBSP Dawn dish soap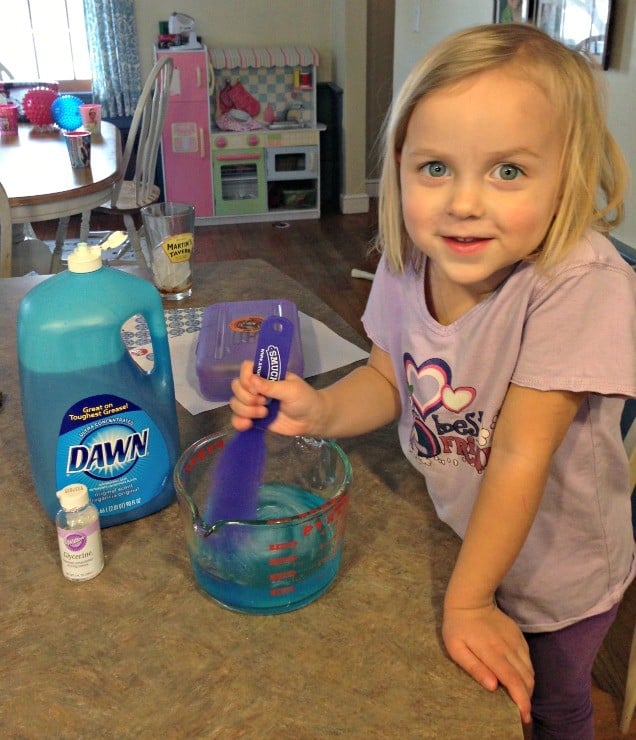 Mix ingredients together, pour into container or dip bubble wand in and voila! Super simple, super cheap BUBBLES!   Bonus? Great for kids to do on their own.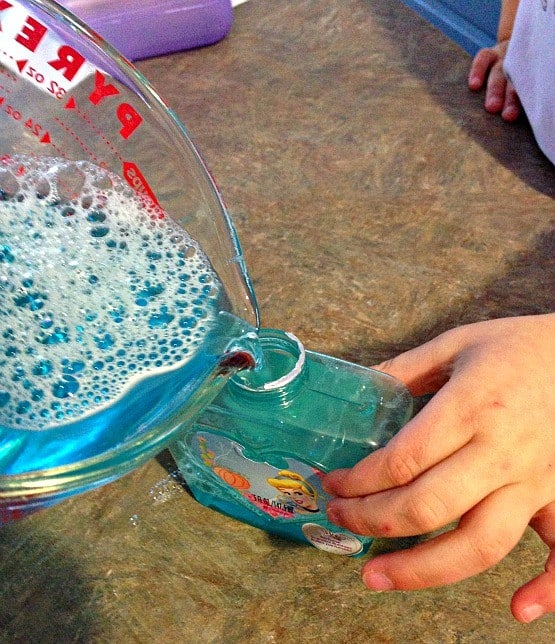 1