This fun and easy DIY button hair clip craft would make a fun project to do with the girls.  It's a great way to update an old or boring hair clip and will be a fun accessory for the hair on St. Patrick's Day, or any holiday!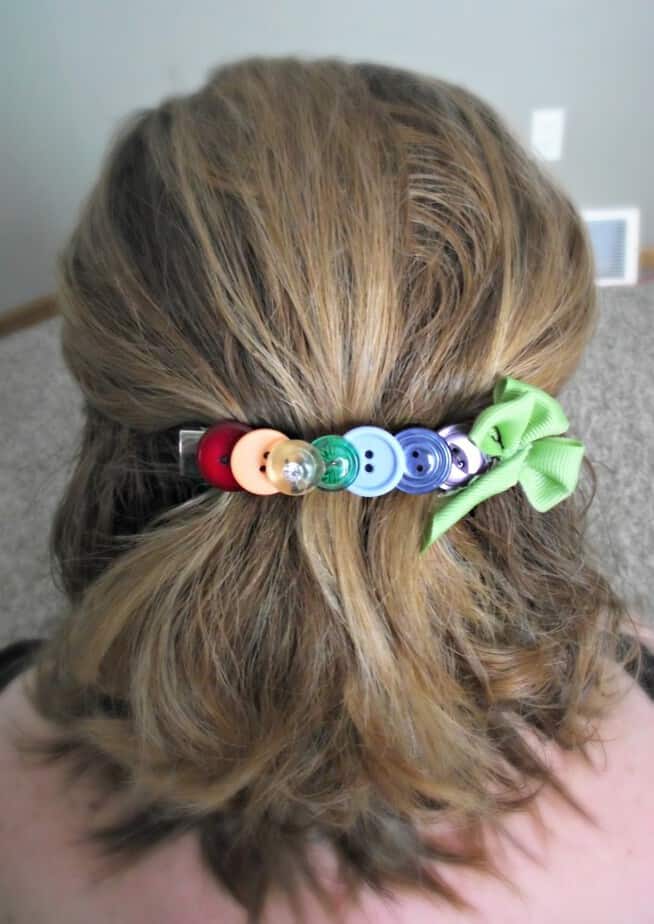 Supplies
hair clip
buttons in the colors of the rainbow
green ribbon
needle & thread
hot glue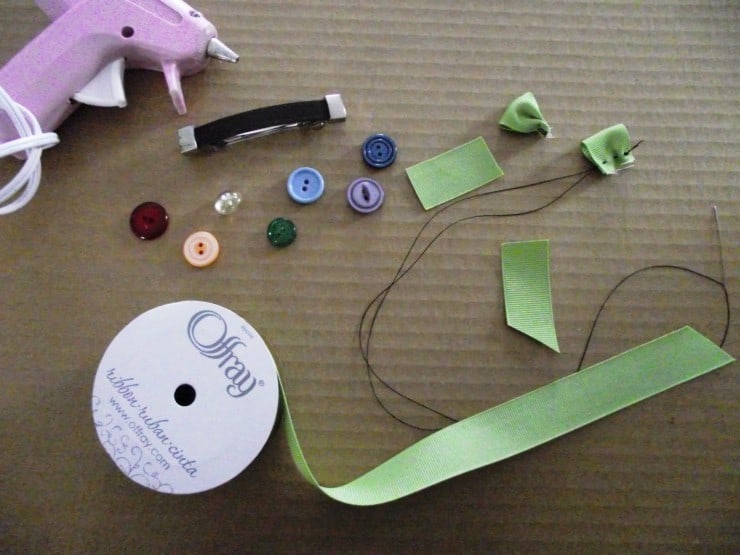 I love picking up vintage buttons at tag sales and this is a great project to use a variety of really great buttons!  I've selected a button for each color of the rainbow – red, orange, yellow, green followed by blue, indigo, violet!  I found a great yellow button with a rhinestone center that doubles as my "pot of gold" for this project.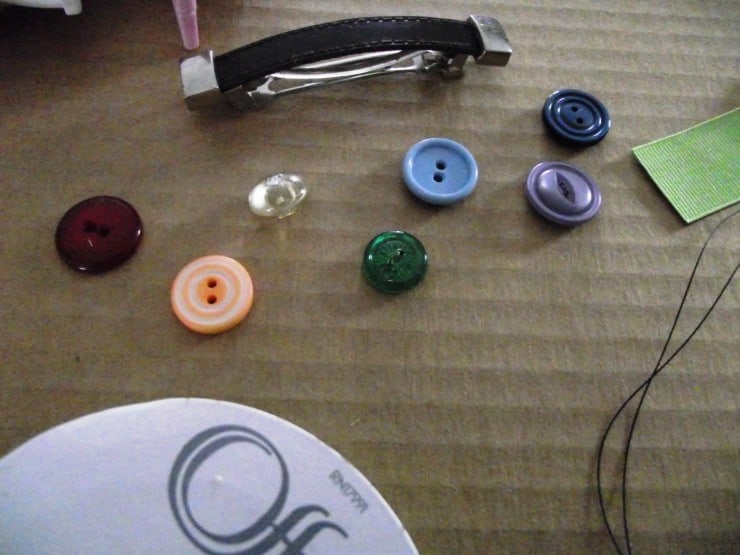 Begin by using hot glue to attach each button to your hair clip, starting with the last colors and overlap as you go.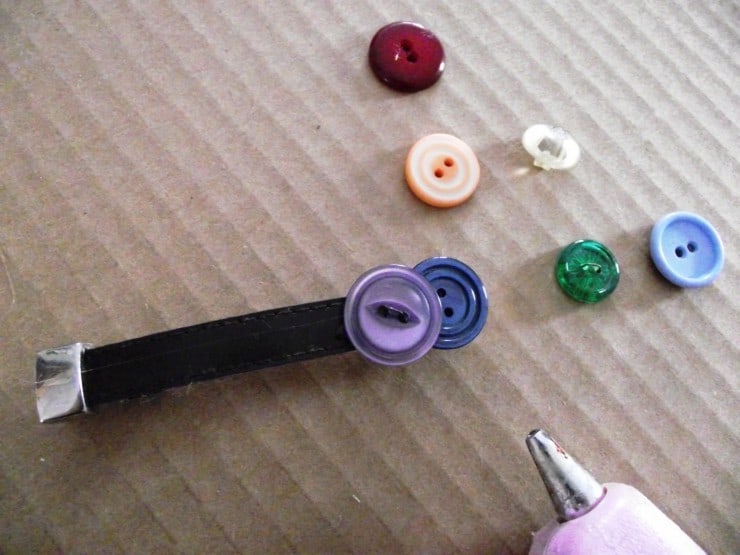 Finishing with the red button (see the close up of my beautiful yellow button).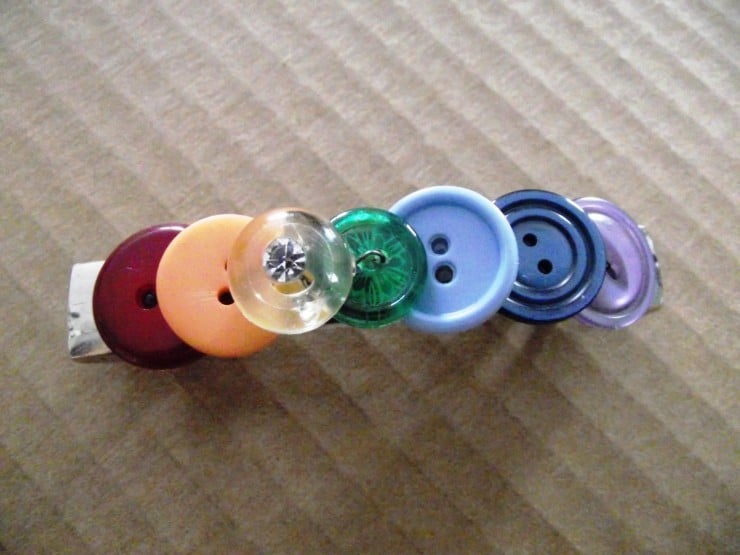 Next you'll begin creating your ribbon shamrock.  Cut a length of ribbon approximately 1 1/2″ to 2″ long.  Fold the ribbon in half and gather the cut ends onto your needle & thread.  Pull the thread tight to bunch the ribbon together, creating a petal.  Continue with 2 more pieces for the 3 leaves of the shamrock.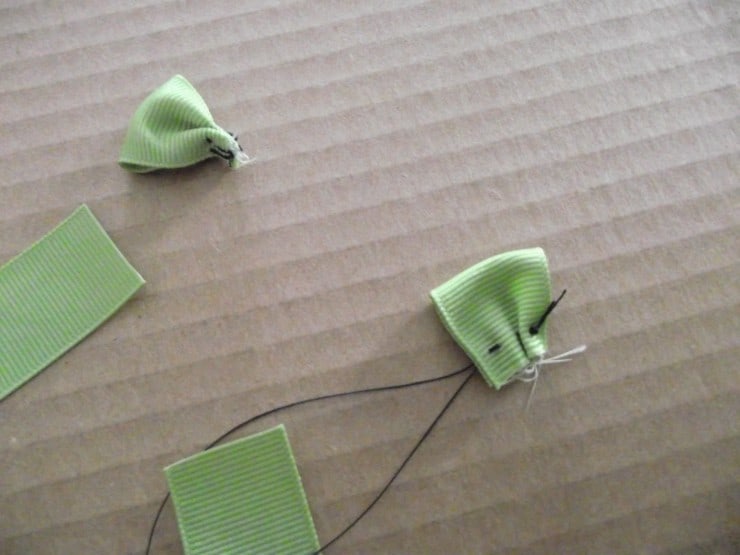 Attach the first and second leaves together, securing well.  Then attach the 3rd leaf to the first two.
Angle cut an additional piece of ribbon approximately 2″ long.  Using hot glue to secure, roll the ribbon to create a stem for the shamrock.
Hot glue the shamrock leaves and stem to the violet end of the clip.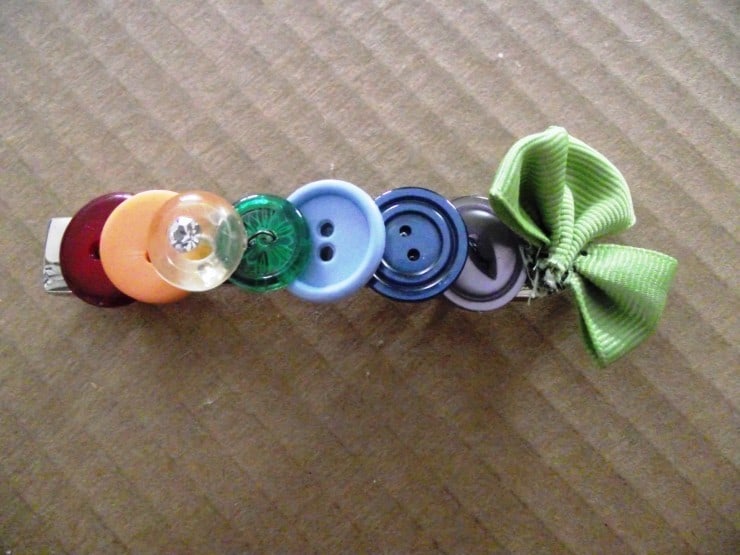 You can really make any kind of flower or ribbon decoration for the end of your hair clip to go with your colors, the event, holiday or season.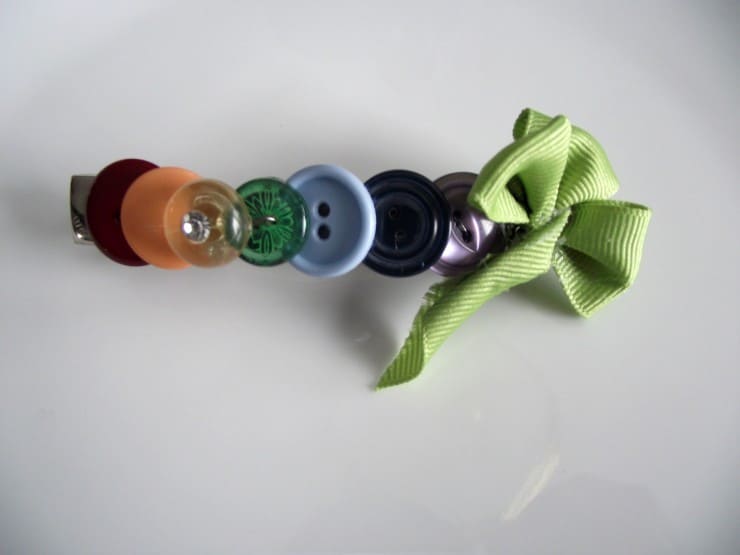 Do you have a Thrilling Thursday craft to add? Add a link to your blog post in the linky below after you've left a comment on this post.