Buffalo Chicken Bites Recipe
We love hot sauce in our family.  Or rather, most of us do.  My husband and my older 2 kids would eat buffalo wings every day of the week if I let them.  Given that this wouldn't be a healthy option for anyone, that doesn't happen.  But I do try to think of ways to let them have their favorite flavors on occasion- and I'm always up for trying fun new recipes.  This one is pretty easy (my favorite kind of recipes are easy!) and much better for them than straight up buffalo wings.  I know it won't replace their beloved wings but at least they can enjoy just a little of the flavor.
These are great appetizers or just for a fun "snacky" dinner which we do sometimes here at our house. Sometimes, we really do just get a bunch of stuff on the table and as my brother in law says, eat SOAP for dinner.  SOAP= Stuff on a Plate.
They are also the perfect snack when you have a party or your favorite team is playing a big game. You know, like when the Patriots are in the big game for yet another year… or even when they are not. Snack foods are fun, and oh so delicious!
Buffalo Chicken Bites Recipe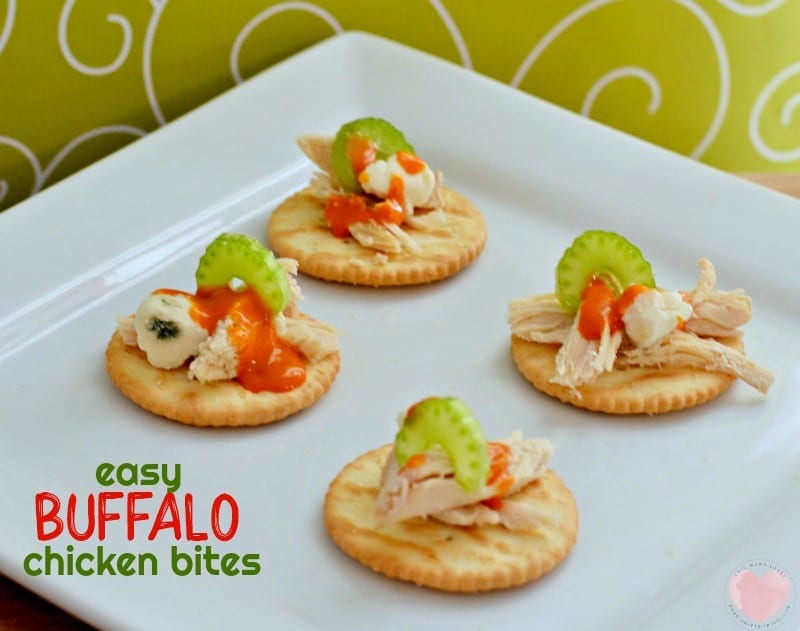 Ingredients:
1 chicken breast
Salt and pepper to taste
¼ cup buffalo wing sauce
1/8 cup bleu cheese (large crumbles)
1 rib celery, sliced thin
2 sleeves Ritz (or similar) crackers
 Directions:
Heat oven to 325.
Season chicken and place it in shallow baking dish.
Cover with aluminum foil and bake 20 minutes.
Cool and cut into bite sized pieces.
Place crackers in single layer on a serving tray.
Top each with a piece of chicken, a bleu cheese crumble, and celery slice.
Drizzle buffalo sauce over the top.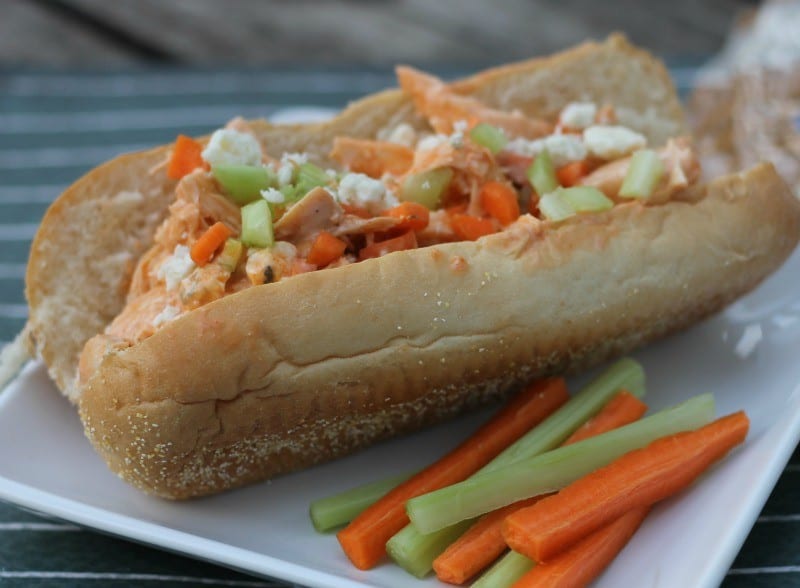 Can't get enough buffalo chicken? Try these leftover subs, or Sweet & Spicy Buffalo Dip!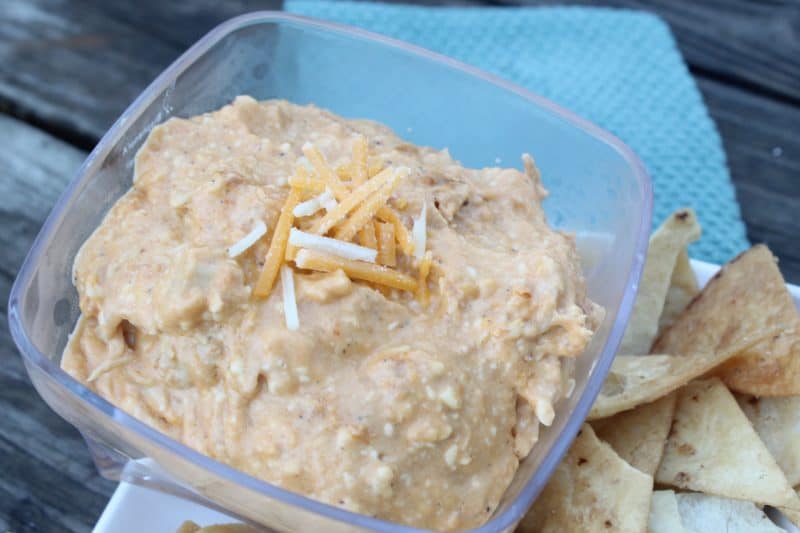 Another family favorite buffalo flavored snack? Spicy Deviled eggs. Although to be honest, I could eat deviled eggs any day.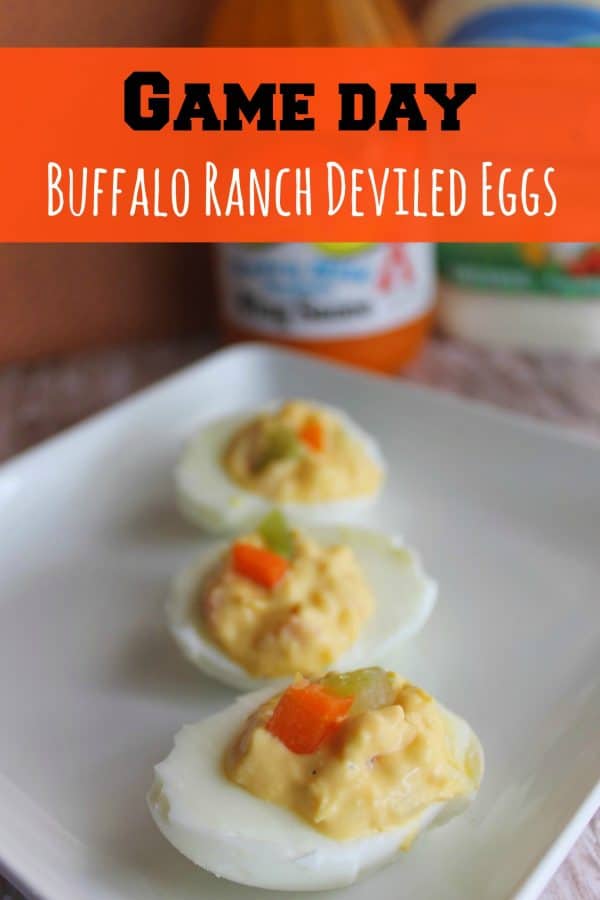 [mpprecipe-recipe:2282]