It's summer and summer at my house means days filled with fun, easy crafts to do with the kids.  Making homemade jewelry is one of my favorite craft things to do with my daughter.  These DIY Fabric Beads are so easy to make and are inexpensive.  I always have fabric scraps on hand and we have lots of beads and wire too.  They use my recipe for Homemade Mod Podge which is also easy and inexpensive!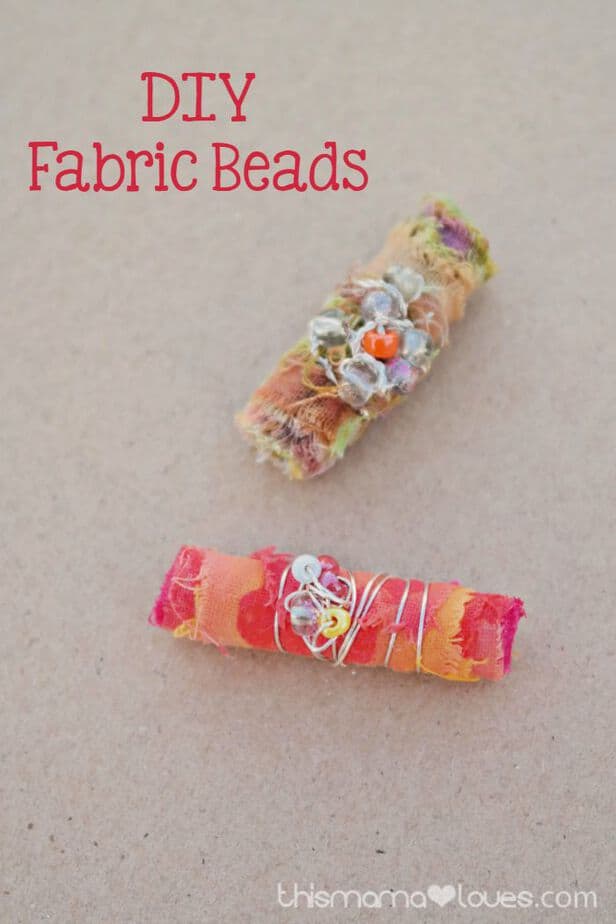 DIY Fabric Beads and Homemade Mod Podge
Supplies:
fabric scraps
scissors
plastic straws
wire
beads
homemade mod podge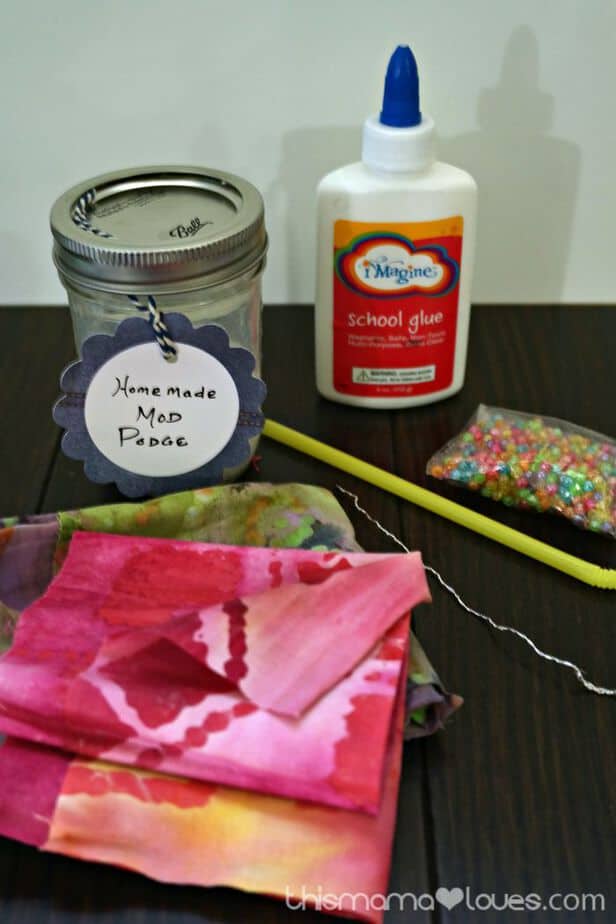 Instructions:
Cut the fabric scraps into strips about 5″ long, the width you'd like your finished bead to be.  I wanted my bead to look natural and a little weathered so I pulled several threads from the sides and ends.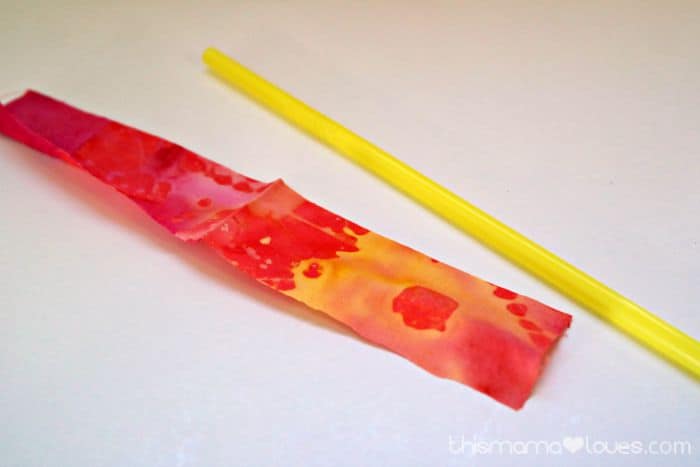 Dip the end of the fabric in the homemade mod podge and wrap it around your plastic straw.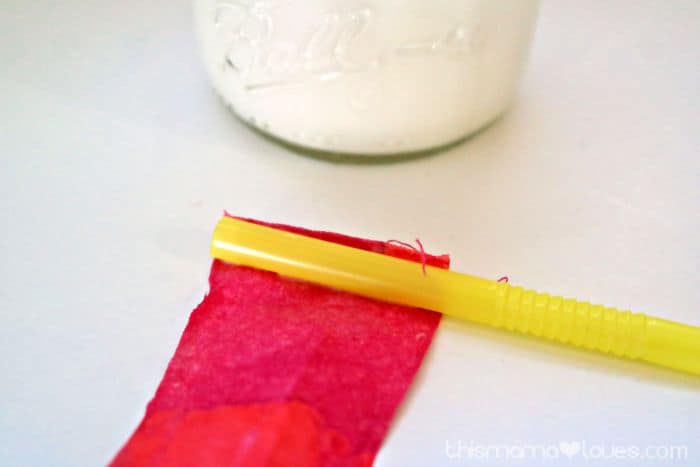 Continue wrapping the fabric around the straw, adding a little bit of mod podge as you go.   Wrap until you've used all of the fabric, adding a little more mod podge to hold the end in place.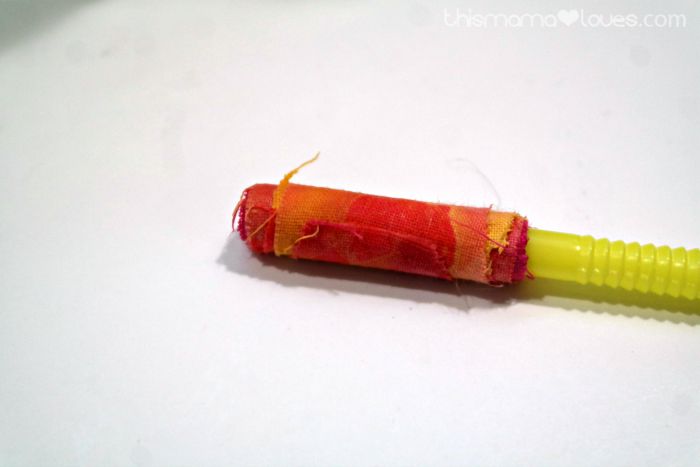 Push back the fabric a little bit and cut the straw off just under the fabric.
Next thread several beads onto a piece of wire, twisting and knotting them.  Place the beaded part of the wire against the top, center of the bead and wrap the wire around several times.  Twist the wire to secure it.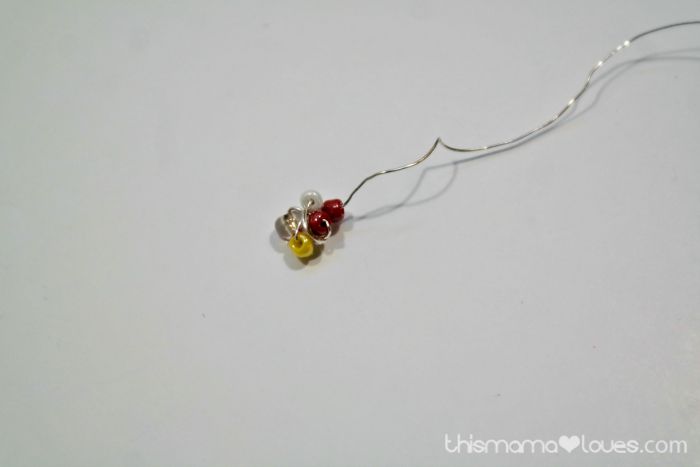 The fabric bead will be slightly wet from the mod podge.  Let it dry completely.
Thread the DIY Fabric Bead onto a wire, chain, or fabric cord to create a necklace or bracelet.
You can add strands of thread, pieces of wool or felt, or any other fibers under the wire to give your fabric beads even more interest.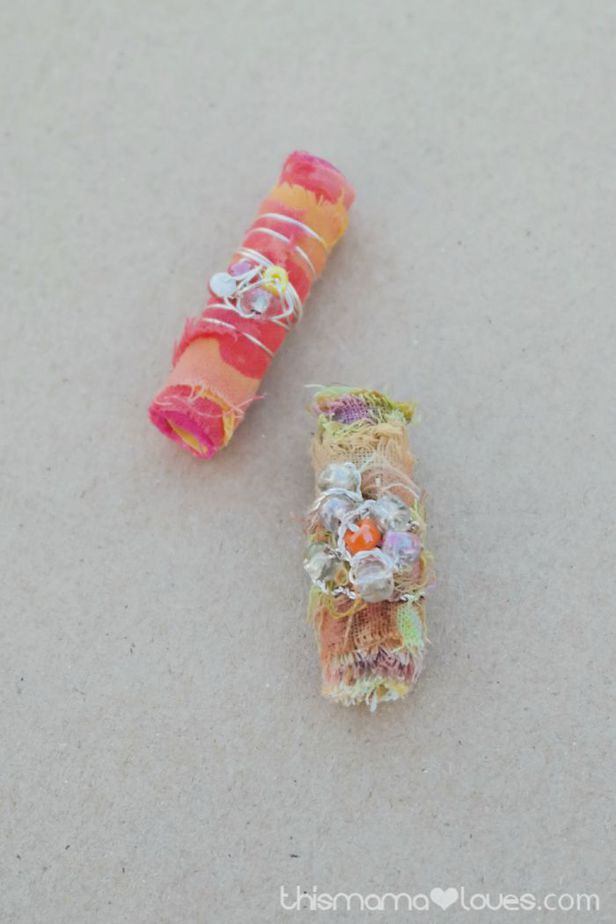 And about that Homemade Mod Podge.  It's super simple!  All you need is a bottle of white school glue, water, and a mason jar.  Pour the glue into your mason jar, fill the empty glue bottle with water, add the water to the glue, place the lid on the jar and shake!  If you don't want to make a big batch, mix equal parts white school glue and water.  This works great for so many projects.