Not too long ago we shared a tutorial for a DIY Button Hair Clip for St. Patrick's Day.  It was a fun project that upcycled buttons into a cute hair accessory.  This hair clip is another upcycled button project but adds an adorable flower.  You could create this in the same fabric as an Easter dress or make it more neutral to go with everything.  If you don't have the right color of buttons, you can purchase many color combinations for only a few dollars in most craft departments.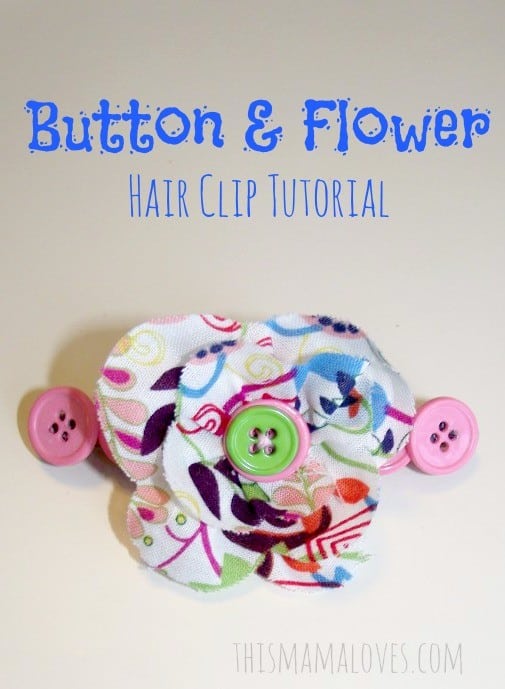 Fabric Flower & Button Hair Clip
Supplies:
hair clip or barrette
7-9 buttons
1 piece of fabric approximately 8″ long and 2″ wide
needle & thread
hot glue and glue gun
scissors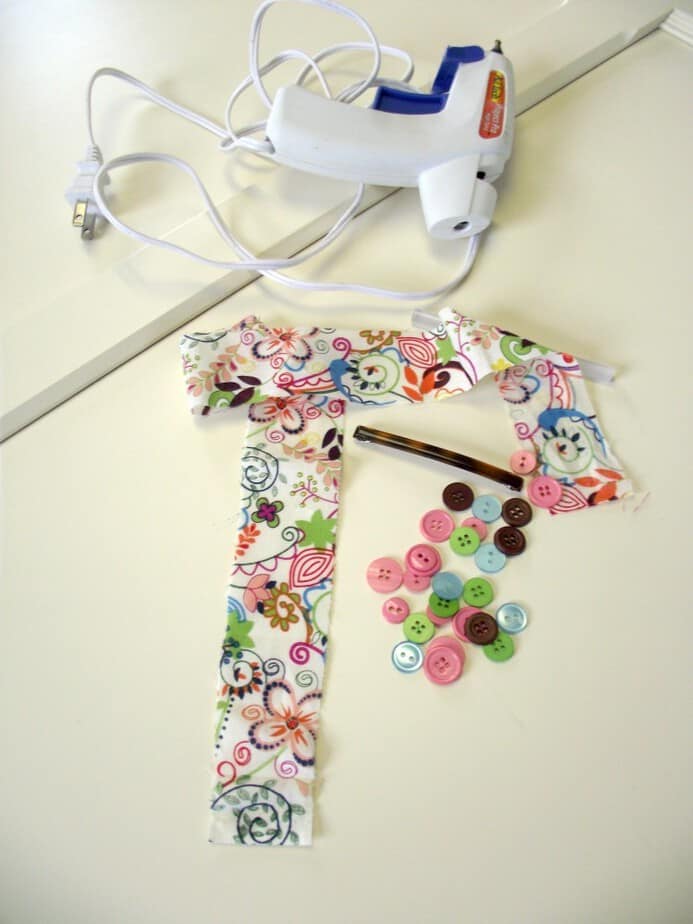 Begin by gluing all but 2 buttons to the barrette.  Set aside to cool.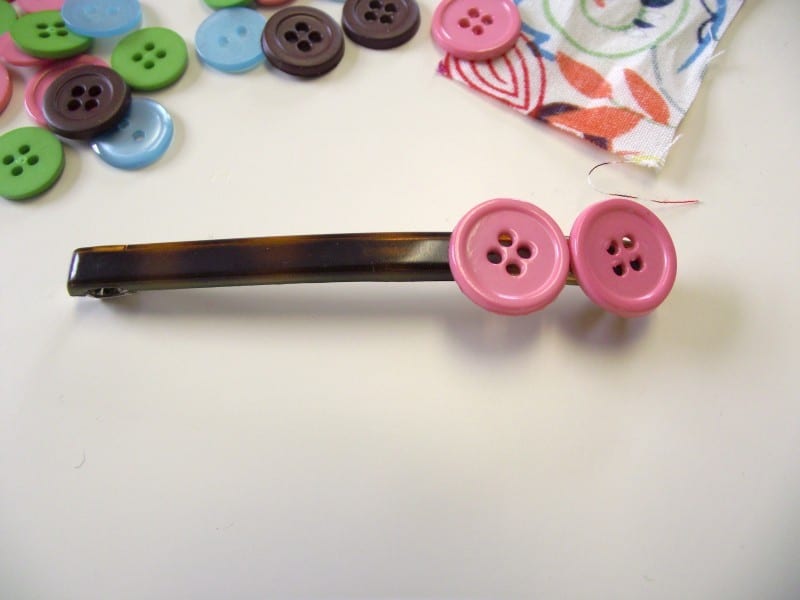 Cut the piece of fabric to have 1 scalloped edge, creating large scallops at 1 end working to smaller.
Begin working the needle in and out of the fabric on the straight edge, starting at the large scalloped end and pulling the fabric onto the thread.
Once all fabric is on the thread, begin to gather the fabric into a circle.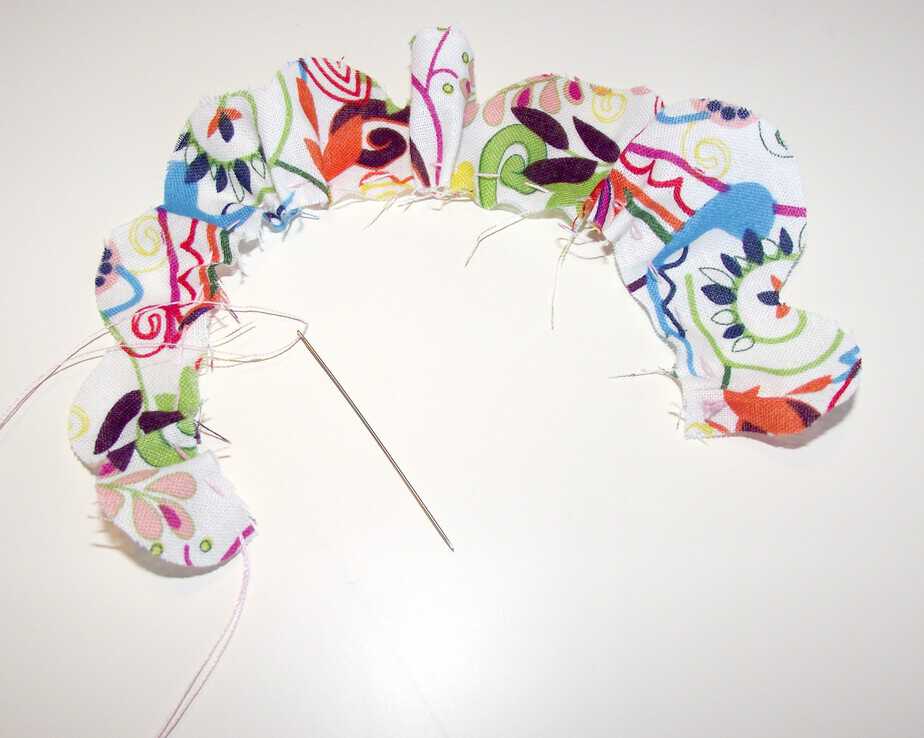 As you draw the fabric tighter, carefully tack together to create the center of the flower and continue gathering and tacking until you've completed the flower.
Sew a button or two onto the flower to create it's center then hot glue the flower to the center button of the barrette.
This is a great project to make with or for little girls!
Check out these other crafts and DIY posts from other #TBCCrafters! You never know what inspiration you'll find 🙂