I love to cook and I love cooking gadgets, baking sheets, and cookware.  What I don't love is getting something new for the kitchen only to have it get damaged within a short time.  Most things for the kitchen are pretty durable but things can happen.  I recently received a set of  Farberware purECOok Nonstick Ceramic Cookware from Kohl's that I absolutely love.  I worry though about the finish getting damaged, especially since the pans have to stack in my cabinet.  I decided to make some pan liners for my set to help protect them.  These DIY Pan Liners from Felt could NOT be any easier to make!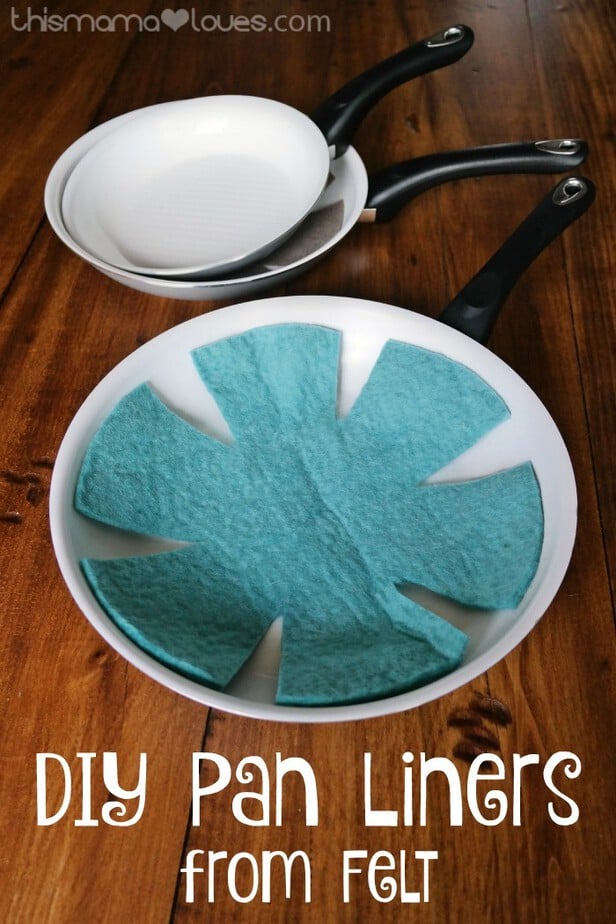 DIY Pan Liners from Felt
Supplies:
felt pieces – the heavier the better
marker
scissors
your pots and pans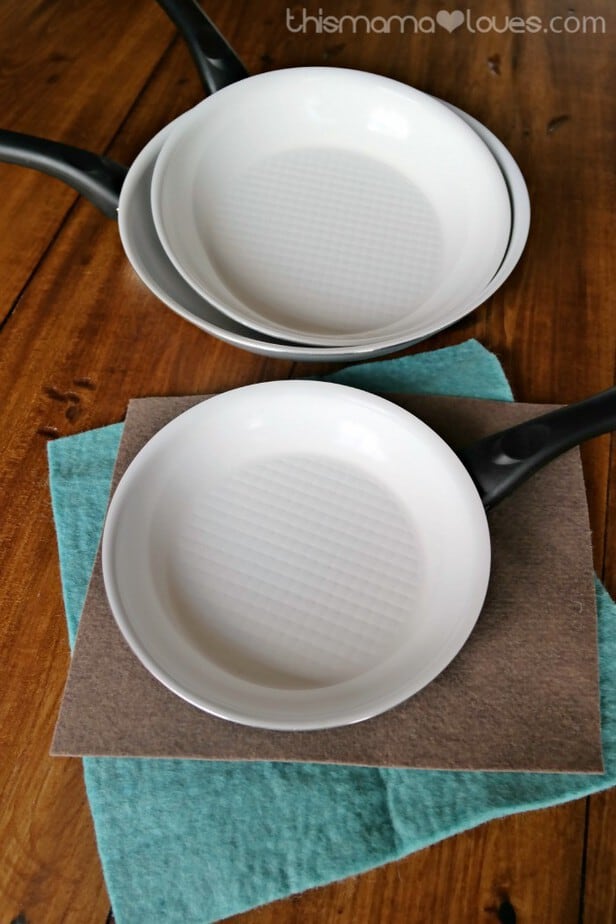 Instructions:
Place your pan on a piece of felt.  Use the marker to trace a circle onto the felt.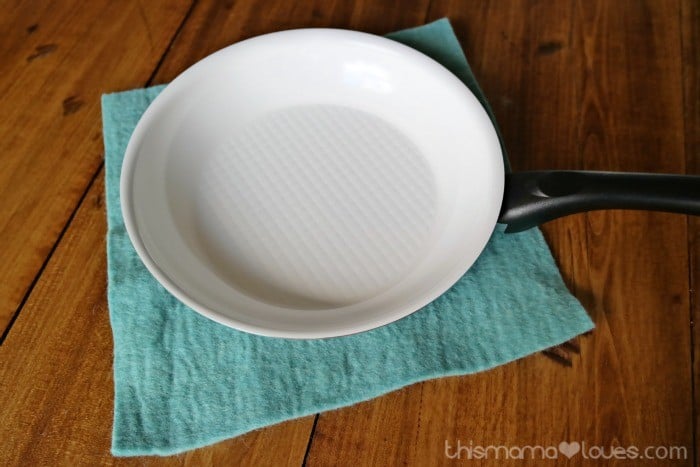 The felt circle should be approximately the same size as the pan it will be sitting inside of.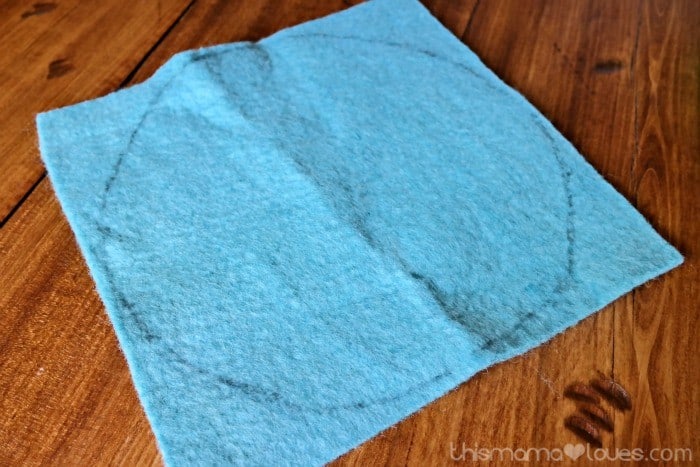 Next use the marker to draw pie shape sections onto the circle.  These pie shape sections will be removed to help the felt liner take the shape of the pan that will nest on top of it.  The pie shape sections should be about 2″ deep.
Next cut the circle and the pie shape sections out.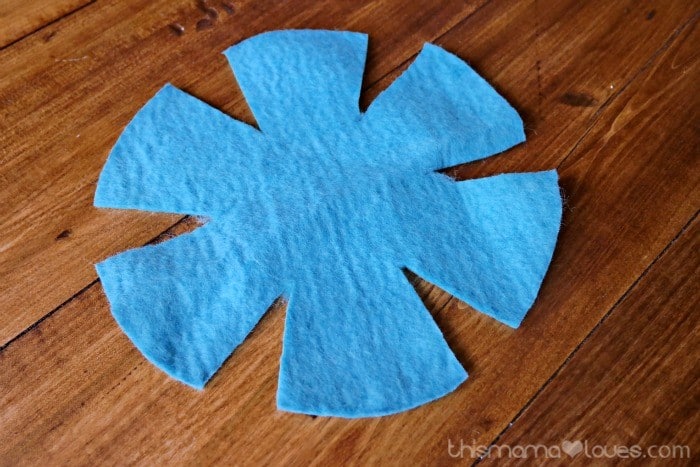 The liner should sit perfectly into your pan.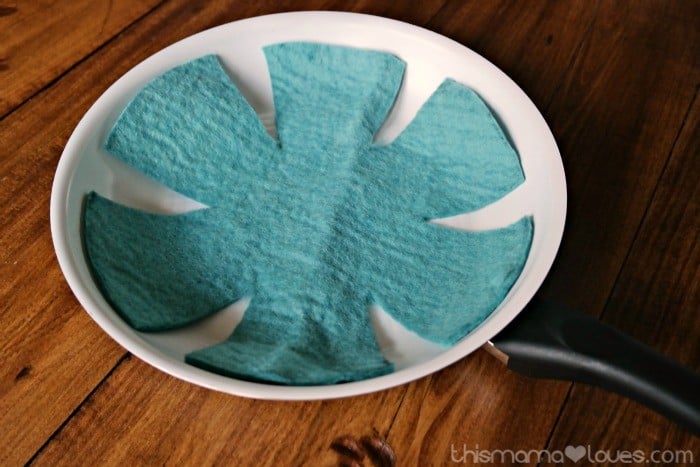 Make enough for all the pans that will nest together.  They can all match or they can all be different, fun colors of felt.
While I am being extra careful about protecting the finish on the ceramic pans I know that I am being overly cautious.  The aluminum construction distributes heat evenly and is durable.  The nonstick ceramic is PFOA- and PTFE-free for cooking unlike many other surfaces.  The shatter-resistant glass lids lock in heat, moisture and flavor and the heat-resistant handles provide a secure, stay-cool grip.  The pans come with a limited lifetime warranty.  They even come in a variety of colors to match your decor.  The set retails for around $149 at Kohl's.

Enter to win a 12 piece set of Faberware PurECOok Cookware: