Decorating your home for St. Patrick's Day doesn't need to be pricey or time consuming. With a quick trip to your local dollar store, you can craft this St. Patrick's Day Shamrock Garland, perfect for adding a little luck of the Irish to your home. It only takes a few minutes to make, and in no time you will have a frugal yet whimsical shamrock garland perfect for adding some St. Patrick's Day flare. Take a peek below at how simple it can be to craft your own!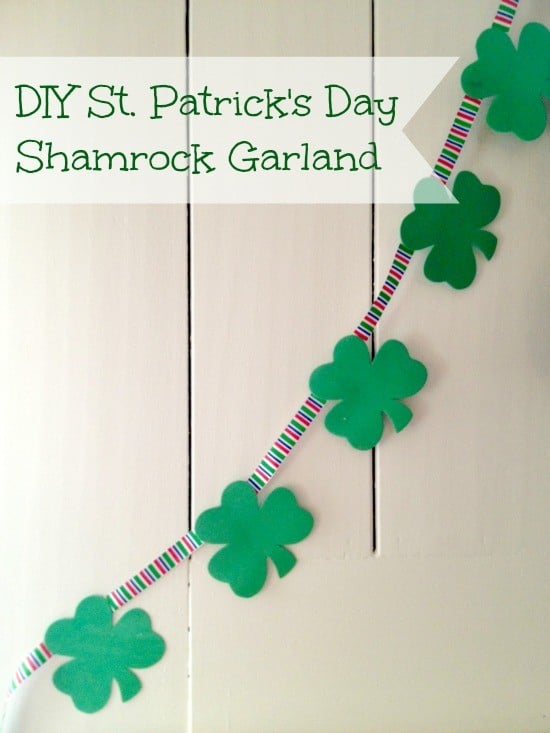 St. Patrick's Day Shamrock Garland
Supplies needed:
Assorted foam clover cut outs
Ribbon
Hot glue, glue gun
We were able to find these foam clovers at our local Dollar Tree store. You can find them in various shades of green, sold in packs of 12 for $1 each. The ribbon, a red, blue, and green striped pattern, was also found at our local Dollar Tree store for just $1 per roll. Final cost for this project was a mere $2. Now that is a frugal and fun deal!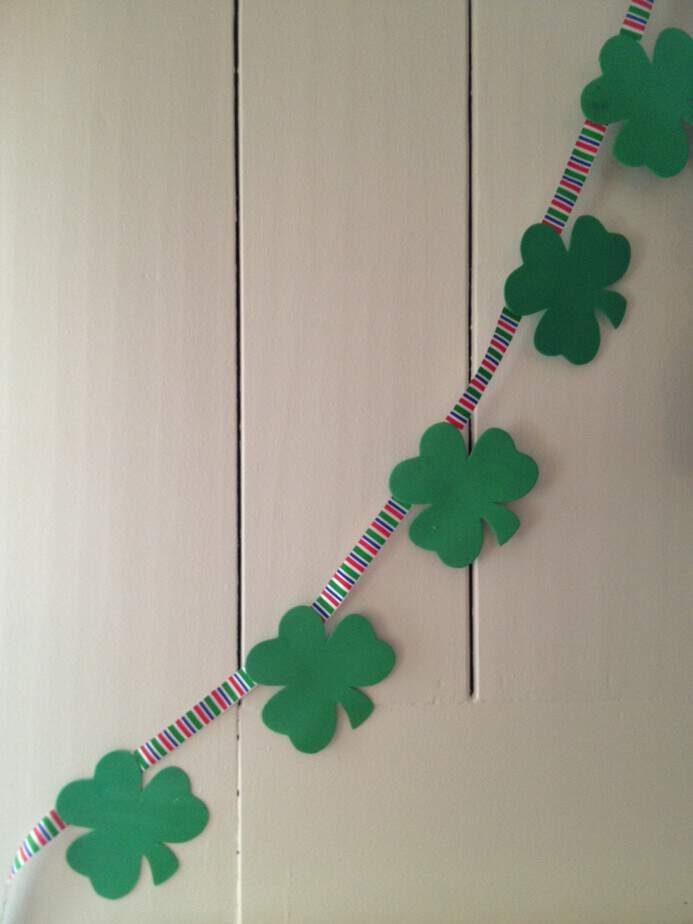 Directions:
Begin by laying your ribbon flat on a table or floor. This will make it easier to apply your clovers.
Add a dab of glue to the top/backside of each clover. Press it firmly to the ribbon, holding it in place for several seconds until it adheres well.
Repeat this application process, spacing your clovers out 1-2 inches.
You can create a banner as long or short as you wish. With 12 pieces per package, you can make a pretty lengthy banner if you wish!
Once your banner is dry, you can embellish any way you wish. Glitter, additional ribbon, or even lettering are all great choices. Display your banner from an entry way, on a mantel, or anywhere you can use some St. Patrick's Day color.
Head to your local dollar store and give this fun and frugal craft a try!
Join in on the fun and get crafting! Share your projects or link up to the party below.