Wine makes the perfect holiday hostess gift (or stocking stuffer). Why not dress up just a bit and make it even better! I created this simple little wine sleeve and neck charm (that doubles as a Christmas ornament) to make a bottle of wine even more festive! With just a couple items from the craft store and less than $10 I was able to make two with plenty of burlap and twine left over to make many more.  I love the look of the rustic burlap with the fancier sparkling monogram and it perfectly fits my recipients too.  You can use hot glue to create a "seam" on your burlap sleeve if you like, I did mine on the sewing machine to make it a bit sturdier and neater.
I suggest using a Simple DIY Wine Wrap to dress up a bottle or two of  Clos du Bois Wine and then pairing it with some delicious BROOKSIDE Chocolate. Not sure which Clos du Bois wine goes with all the wonderful varieties of Brookside Chocolate? We have already done the work for you to make it simple!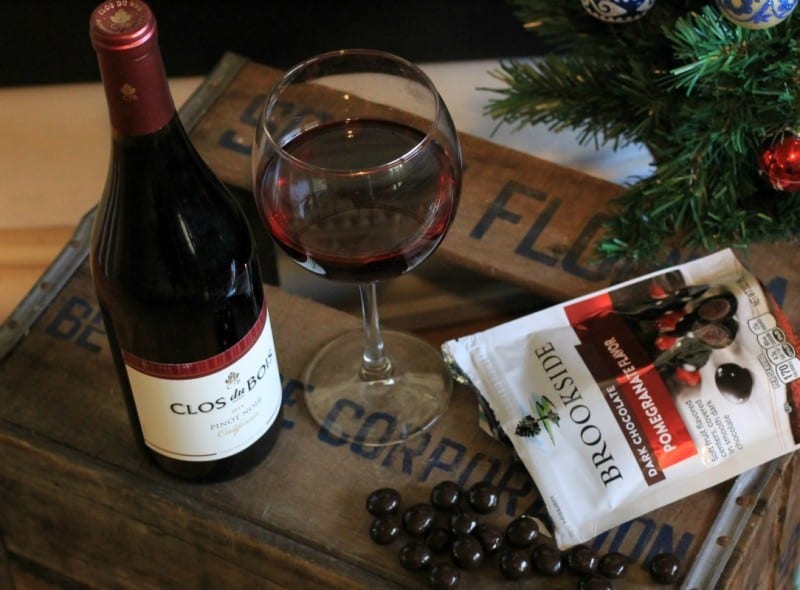 Clos du Bois Pinot Noir with  BROOKSIDE Dark Chocolate Pomegranate Flavor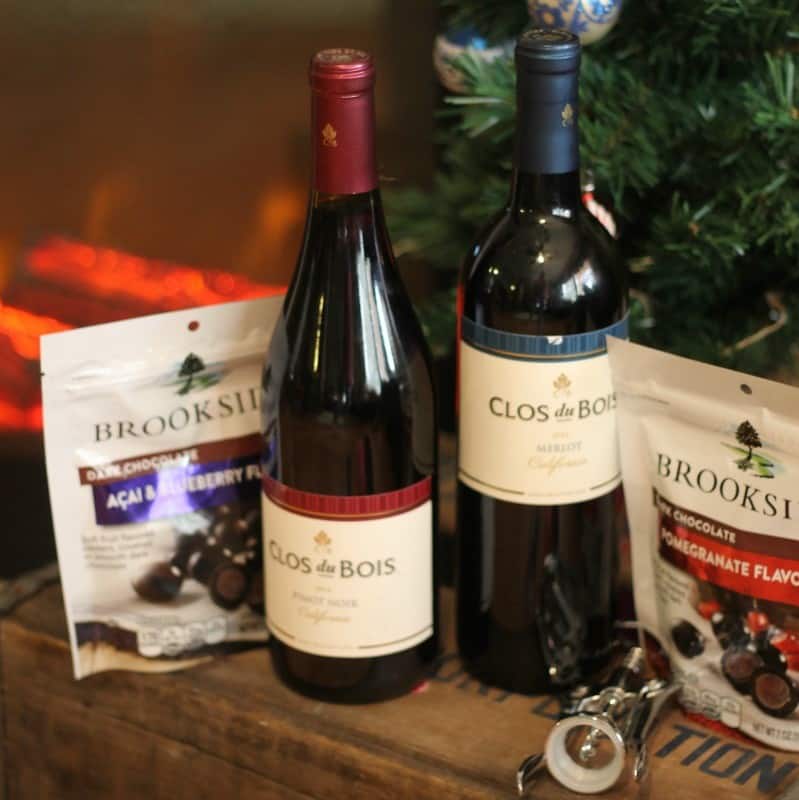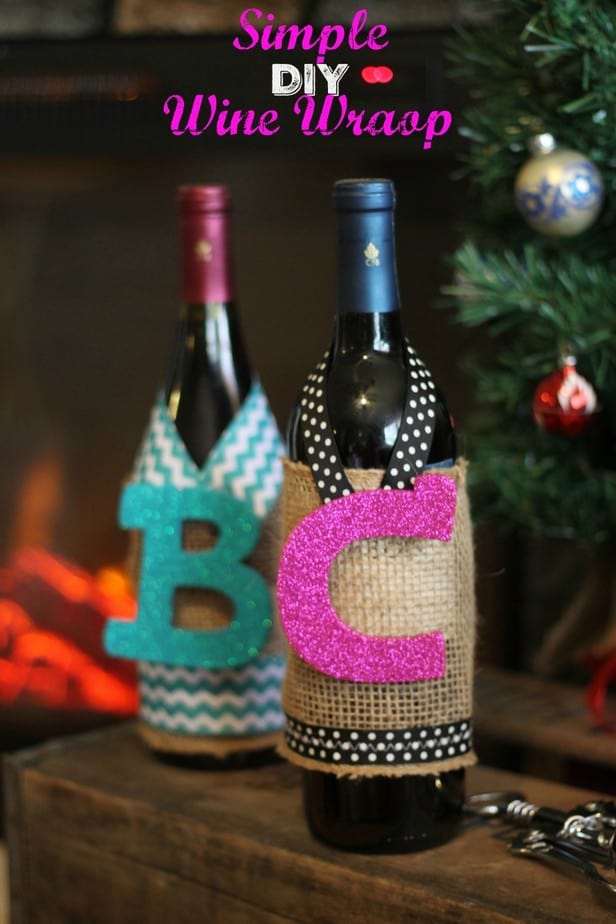 If you need an easy but thoughtful handmade hostess gift- slip one of these diy wine wraps over a bottle of Clos du Bois wine and put it in a pretty basket with an assortment of Brookside Chocolates, and a wine opener to delight any host or hostess this holiday season. Beyond hostess gifts it would be great for the sister in law who has everything, your hairdresser, or for a gift exchange at a work party.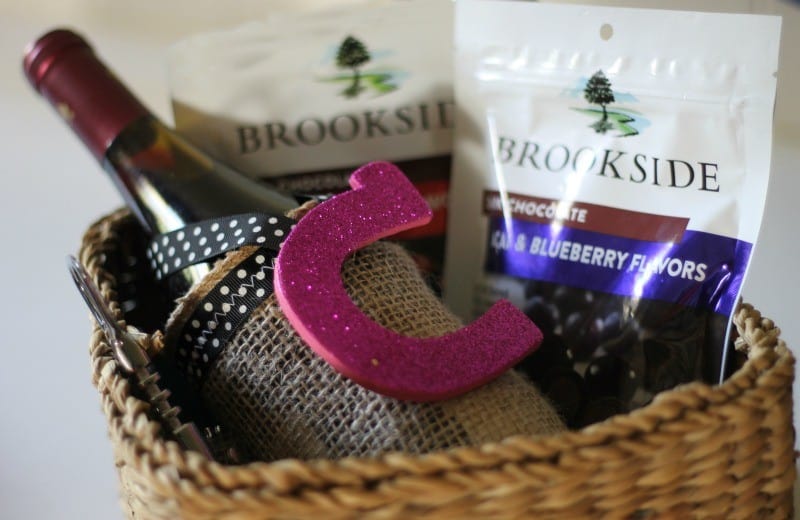 Simple DIY Wrap For Wine
Supplies Needed:
6″ burlap ribbon
1/4″ to 1″ wide grosgrain ribbon
wooden  initial
hot glue gun/glue sticks
sewing machine/thread
Directions:
Wrap burlap around wine bottle to measure ( we are eyeballing here, that is how simple it is.) You want it to be almost snug, we are leaving a little room for the seam.
Cut a piece of ribbon the same length, position near one edge of burlap and run it through with a zigzag stitch as close to the edge as possible.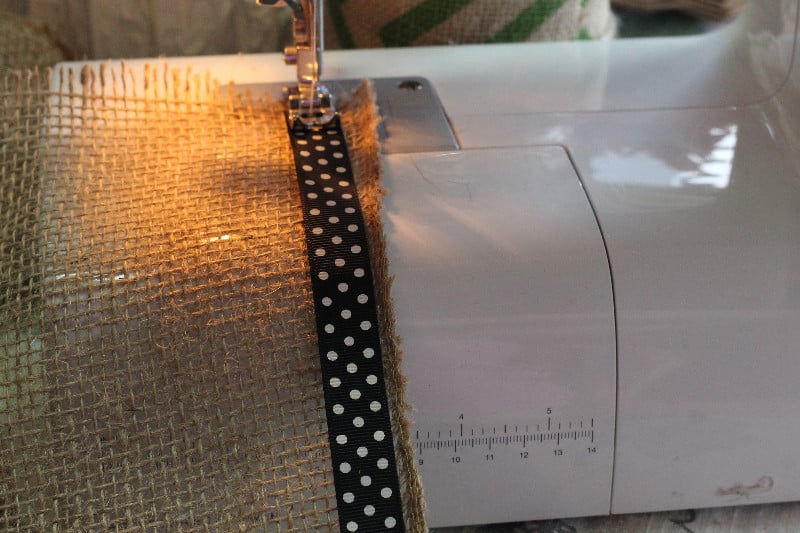 Trim off excess burlap.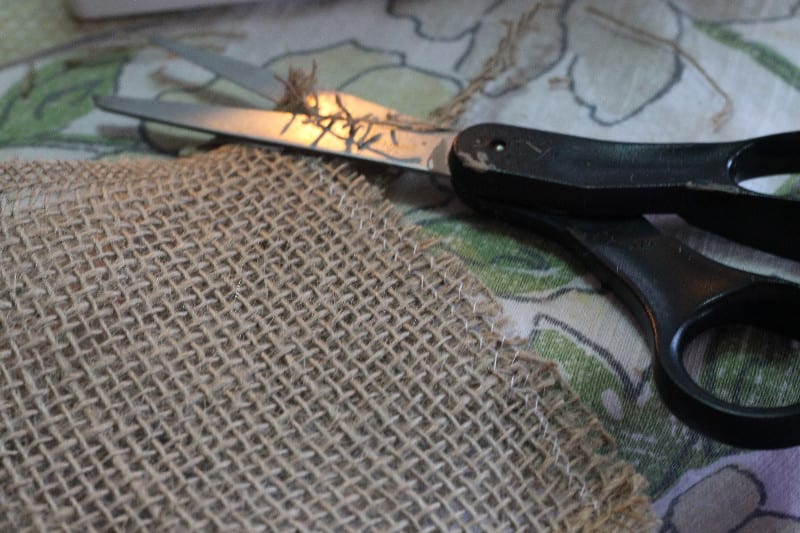 Fold burlap in half and run the open edges through the sewing machine, reversing on the ends to secure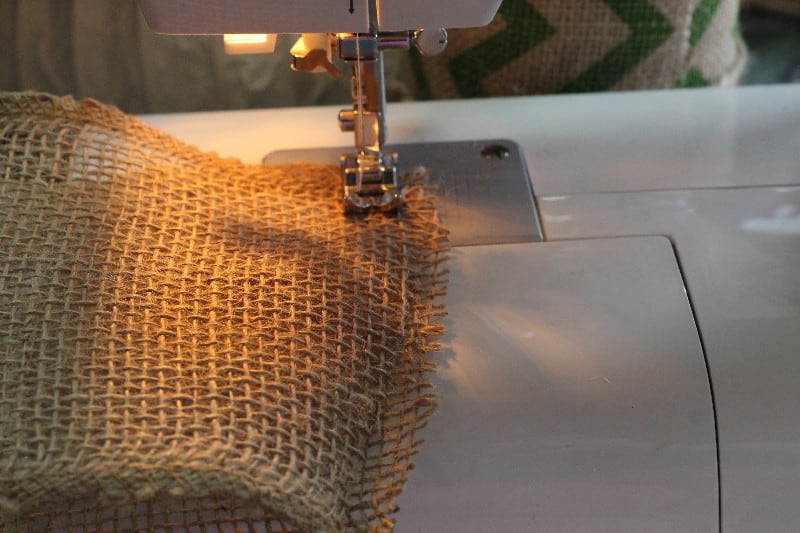 Slip your sleeve over the wine bottle to make sure it is snug enough to stay (burlap will stretch a bit and loosen over time). If needed run it through again just inside your other seam to tighten.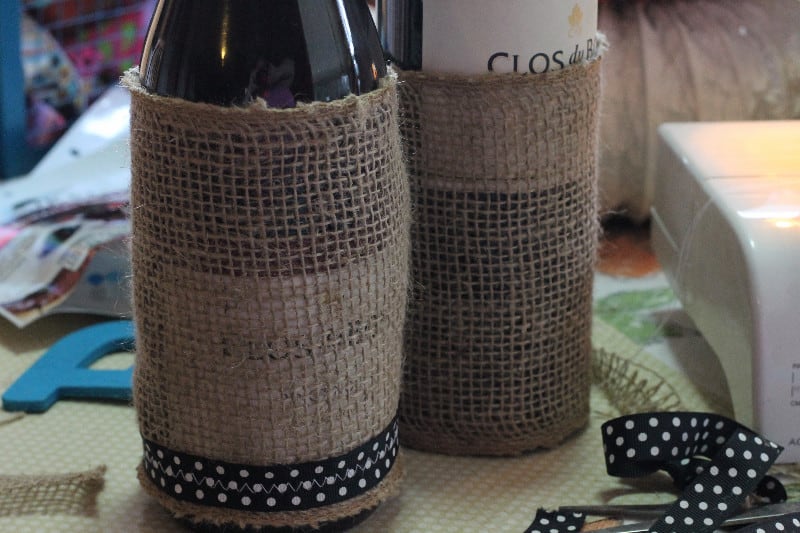 Now, to create the wine bottle charm cut another piece of your ribbon about 6″ long, hot blue to back of wooden initial. Allow to cool and harden for about 5 minutes then slip over neck of wine bottle.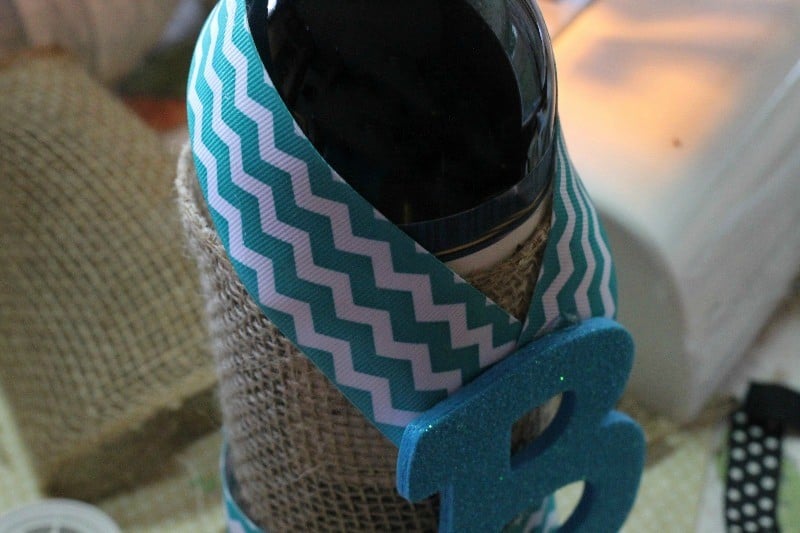 Change up each bottle you make to suit the personality of the recipient.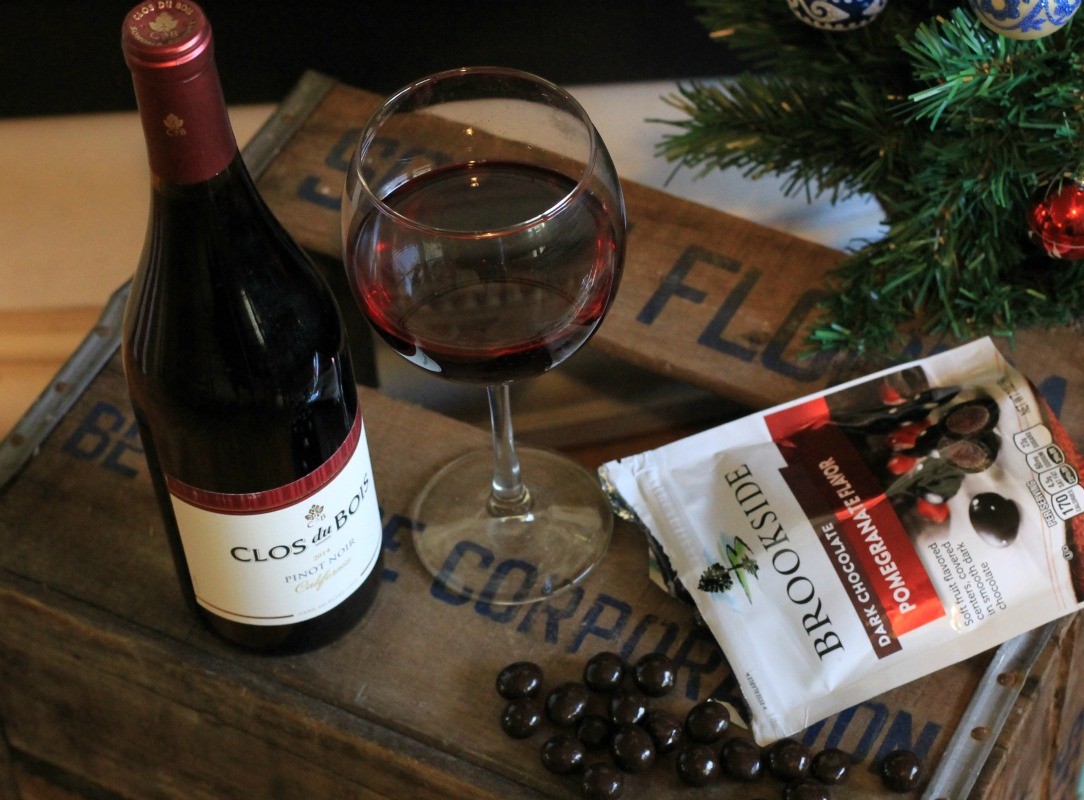 One reader will win a BROOKSIDE Chocolates Prize Pack including wine glasses, Brookside chocolates, and a wine opener!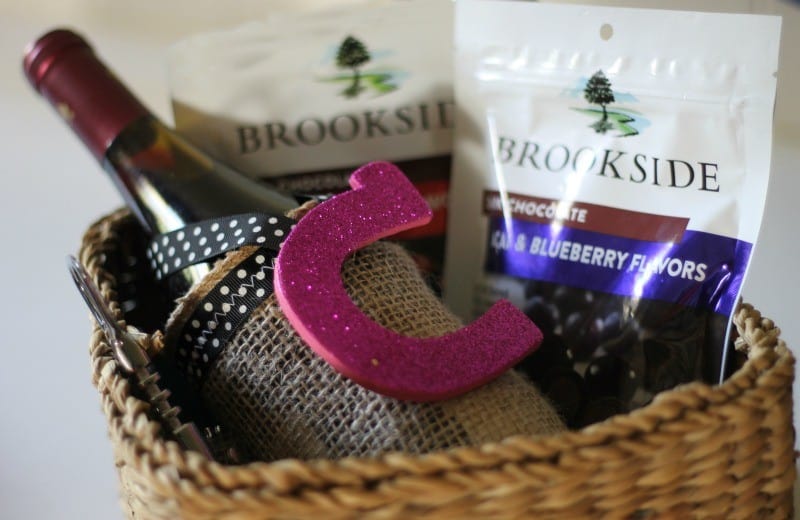 Disclaimer: Compensation was provided by
BROOKSIDE
Chocolate via MomTrends Media. The opinions expressed herein are those of the author and are not indicative of the opinions of
Brookside
or Momtrends Media.