Check out this Winter Wonderland Hanukkah Wreath!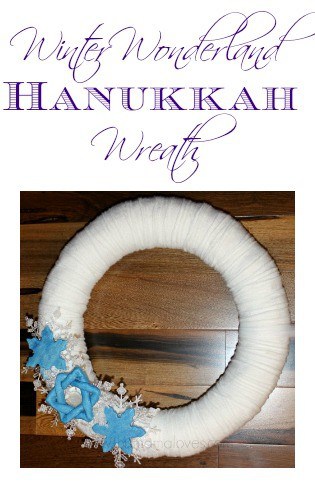 Supplies:
Prepared yarn covered wreath form, in white (Want to see how to do the yarn? Check our Valentine's Wreath
3 Plastic snowflakes (I found a 6 piece package at the dollar store)
Hot glue gun & glue
3 Prepared salt dough ornaments (1 Star of David & 2 snowflake)
Begin by attaching your plastic snowflakes to your yarn covered wreath with hot glue.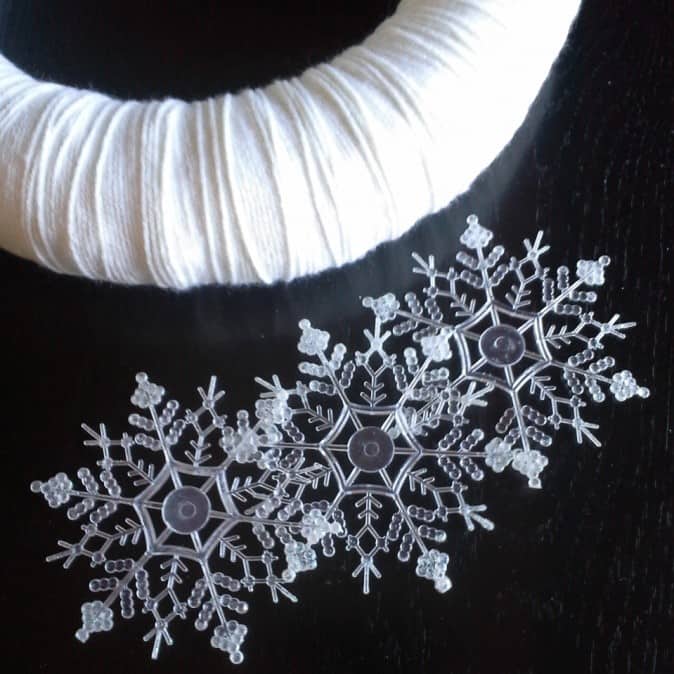 Overlap them slightly, attaching them in a way that they follow the curve of the wreath.
Allow the glue to completely set then carefully attach the Star of David & Snowflake Ornaments with hot glue.  Attach the snowflakes, towards the outside first and then add the Star in the middle, gluing it to the other two ornaments.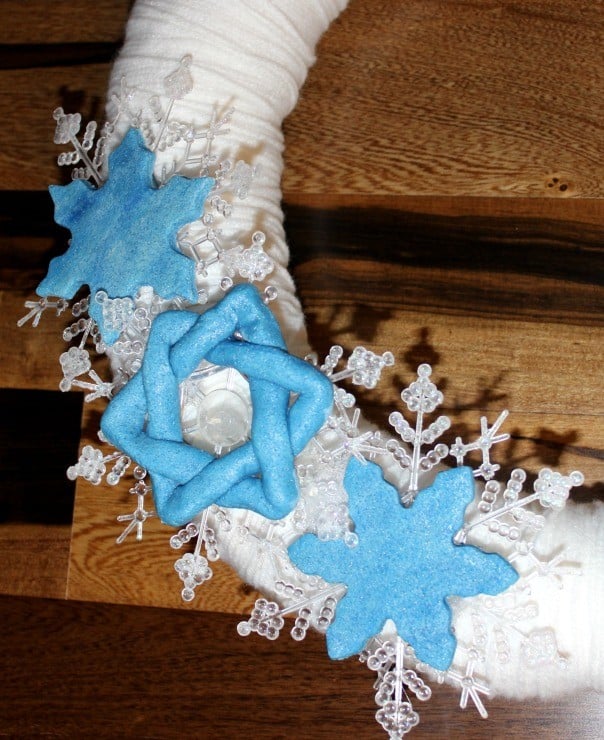 Allow glue to completely dry before hanging.  Slip a blue or white ribbon through the wreath, tying a bow at the top to hang your wreath.