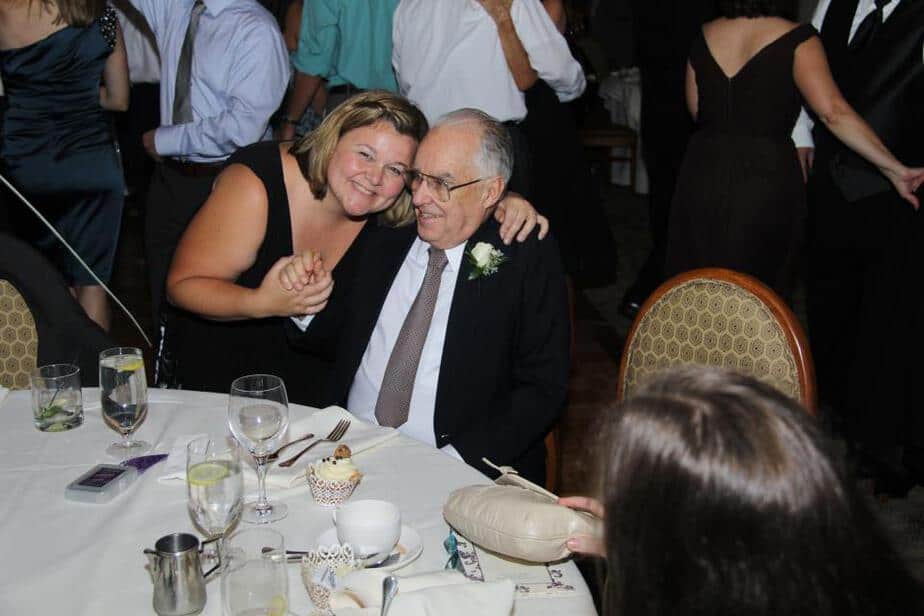 Last weekend, while shooting a wedding, the groom danced with his mother to Celine Dion's "Because You Loved Me" which instantly brought tears to my eyes and memories flooding into my head.  You see, I danced with my dad to that very song at MY wedding, 9 years ago. I remember having chosen that particular song because while my dad is my father in almost every single sense of the word, he isn't biologically my father, and the words just seemed to ring so, so true for our relationship.  I remember tearing up dancing with my dad to that song, on that happy day, in a room full of family and friends- including my Grampa, and my mom, both of whom are no longer here with us.
And my dad.
Who's here with us, but is in the middle to late stages of Alzheimer's Disease, and has been robbed of much of what he was.  Hearing that song, and those words- the music -the lyrics-
"You were my strength when I was weak, you were my voice when I couldn't speak, you were my eyes when I couldn't see…"
It's my turn, to be dad's strength.  His voice.  His eyes.  HIS everything, because he loved ME.  I'm still bowled over at how powerful that message is- how it was 9 1/2 years ago when I chose that song, and how it was watching a groom dance with his mother, and how it is, with me, trying to do what I can to be with my dad and help care for him…how times have changed and how the tables have turned.
Because he loved me. Because I love him.
0