There's never any doubt if Brutus loves us, his family.  We're greeted with that happy tail every time we enter a room and his eager to be petted pounce – yes, he's 11 years old and still pounces like a puppy when we come home.  When someone's sitting on the floor playing, reading, or relaxing he can't get close enough.  If you're sitting on the couch his head is in your lap.  He shows the little boys he loves them with extra patience and toleration of annoying games like wearing a construction hat if they want him to.  We know he loves us but does he know how much he's loved?  How do we make sure he knows?  We're serving Brutus The Nutro™ Company as part of a sponsored series with Socialstars. #HonestToDog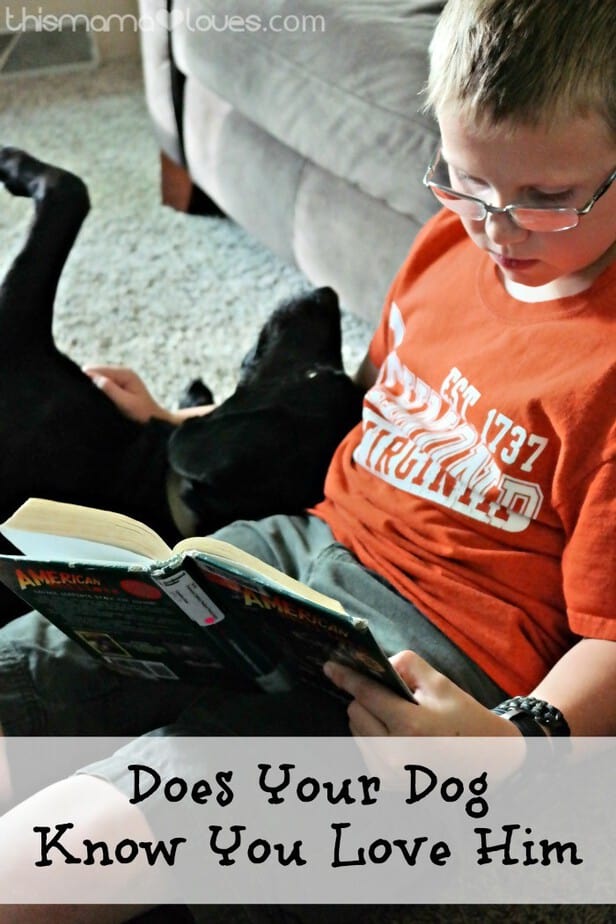 Does Your Dog Know You Love Him
Dogs are good at showing affection but sometimes people aren't, even to other people.  We get busy or stressed out, tired, or irritable and it seems we can forget the importance of letting our furry friend know we still love him.  He's loyal to the bone though and he deserves to know every day that he's an important part of your world.  These are some things we try to do as often as possible to make sure Brutus always knows he's loved.
Play Time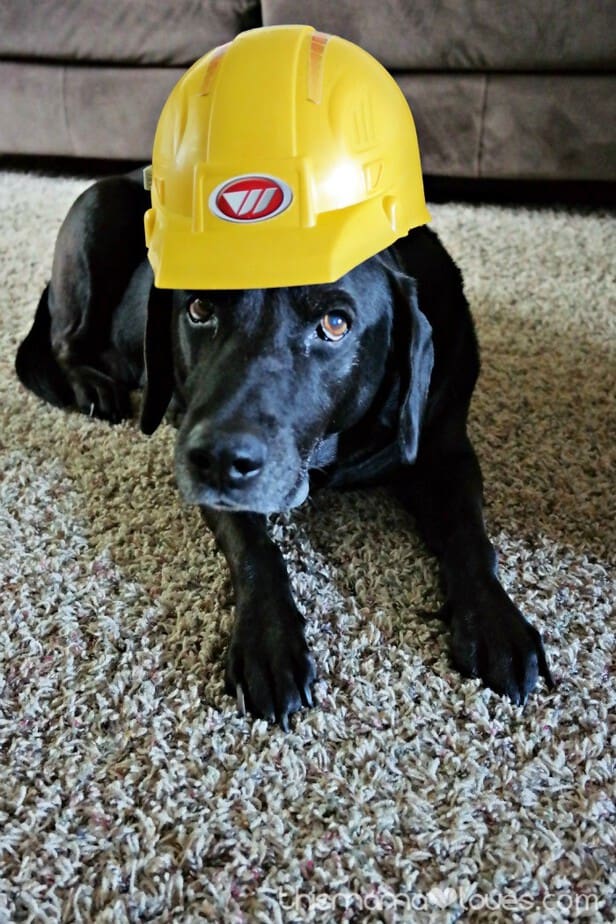 Play with your pet.  Even older dogs like Brutus love to run and play especially if it means playing with their favorite human.  A game of fetch, a competition of tug-o-war, or just wrestling around with your dog insures they know they are wanted.  It's attention that speaks to your dog and lets him know he's loved.
Family Time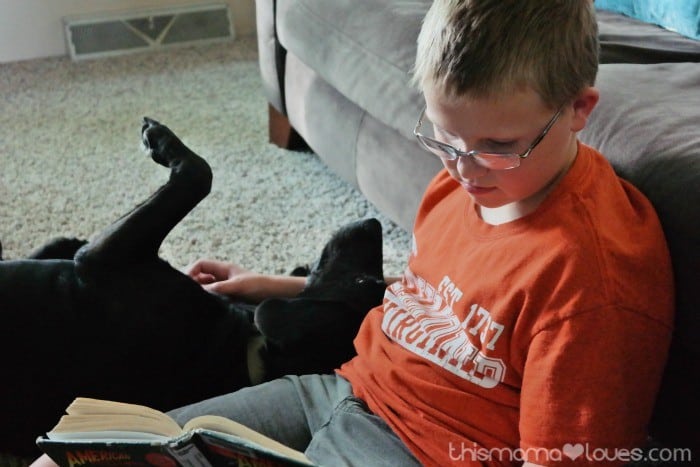 Whether it's snuggling with him while we're reading or watching television or taking walks as a family, Brutus loves to be included.  When he's stuck inside and the kids head outside to go for a walk you can hear the heartache in his whimpers as he begs to go to.  Make sure to include your dog in your family time.  If he's not allowed on the furniture, find time to set on the floor with him so he can feel close to you.  Include him in your activities like family walks or watching your favorite television show.  Being close to his people is one of Brutus's favorite things and I know it assures him just how loved he is.
Meal Time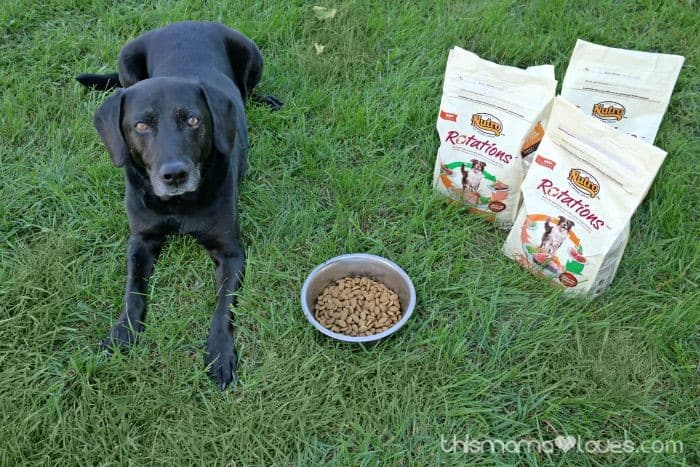 Maybe your dog sits at the dinner table with the family (some do) or maybe he has an area for his dinner nearby.  Either way, meal time is another time you can show your dog lots of love.  Feed him a variety and food with digestive stability, food that's made for him not for people.   NUTRO™ ROTATIONS™ is an exciting new way to add some variety to your dog's diet and lets you confidently switch from one recipe to another with no transition between bags.  They use real meat, poultry or fish and it's ALWAYS the first ingredient.  They use whole grains and the finest fruits and vegetables and are made with only Non-GMO ingredients.  NUTRO™ ROTATIONS™ never uses corn, wheat, chicken by-product meal, or soy protein in their foods.  Food that tastes great and is good for Brutus is another way we make sure he knows he's loved.
There are lots of opportunities to show your dog you love him.  Spending time with him when you can is so important.  Try not to be frustrated when you've had a long day and all your fur baby wants is your attention.  Remember that he isn't the reason for your stress and that spending time together can make you both feel better.  Take time to connect with your dog every day, even if it can't be for as long as either of you would like.
How do you show your dog that you love him?
Follow The Nutro™ Company on Facebook and Twitter to learn more about their exciting food options for your dog. 
®/™Trademarks of © The Nutro Company 2015