I am a super busy mom who is on the run from sun up to sun down. If I am not in the carpool lane taking the kids to school or picking them up, I am watching them at the sports activities. I also have a Daisy Troop plus a Junior Troop with a ton of little girls who keep me on my toes. The last thing I want to do when I get home is to face a mountain of laundry. As much as I would love to avoid it, I cannot, so the next best thing I can do is work smarter and not harder. So, I was wondering if I was doing my laundry correctly. Are you doing your laundry wrong? Let's see!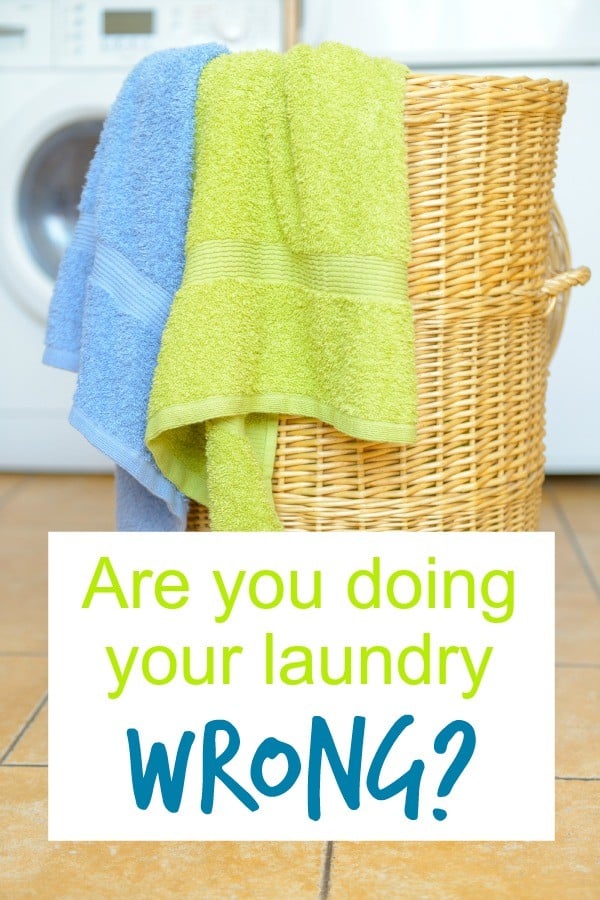 Arm Pit Stains: Did you know you should pre-treat your shirts in the arm pit area? You know that yellow stain you get that just won't come out? If you pre-treat that section of your shirt from the get go, you won't get the stains! (I only *just* learned this.  40 years, 360 days on this earth, and I'm just now learning this!)
Dump Your Dry Cleaner: Did you know there really aren't regulations from the garment industry when it comes to dry cleaning. Often, those labels are there to protect the company from complaints. You can actually wash silks on the delicate cycle or your linens on the regular cycle!
Where Does The Laundry Soap Go: Does your washing machine have a special drawer to pour your laundry detergent into? If so and you are not using it, you could be leaving your clothes less clean. If you don't have one of those slots, you are going to want to pour your detergent into the drum and then put the clothes in after. This ensure the detergent will cover all the clothes and not just the clothes at the top.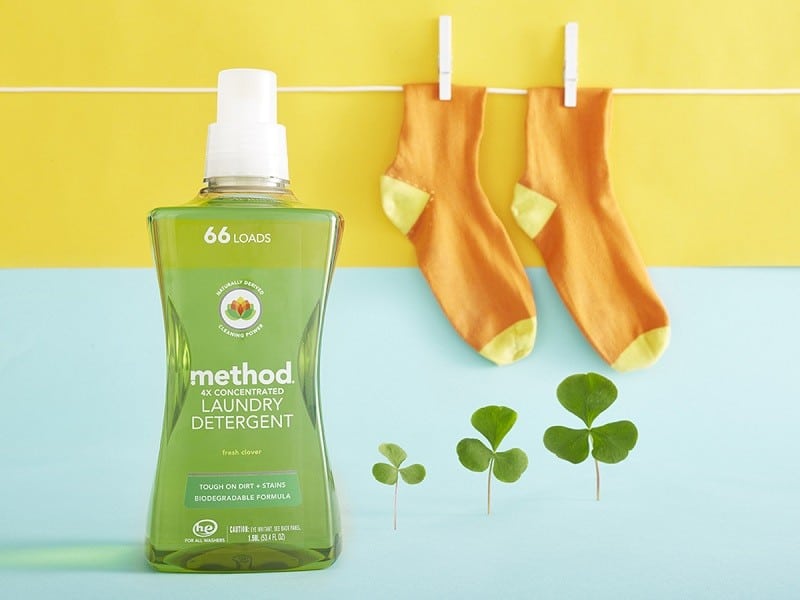 Laundry Soap: Are you using the right laundry soap for your clothes? If you aren't you are putting your clothes through the wringer, and that is not a good thing. Remember I told you I work smarter not harder? Well, by using the method 4x concentrated laundry detergent, I get a detergent that works hard at getting my clothes clean. I love that the method 4x concentrated laundry detergent is tough on those hard to clean dirt and stains the kids always bring home. It is naturally derived, so I know it is safe on my clothes as well as on the planet. My laundry looks like a million bucks because my whites are super white and the colors are popping! Because it works fantastic in cold water, you are making your washing machine do less work, so you are saving money on each load! It is also biodegradable and hypoallergenic and can be sued to pre-treat those pit stains!
If you like a fragrance for your laundry, method brings you a range of great scents like the fruity (ginger mango), the floral (spring garden), the herbaceous-woody (beach sage and fresh clover), and the free + clear (no fragrance.) The bottles have an easy-to-use grip bottle instead of a handle. This is because (and I had no idea) that handles on bottles make them not fully recyclable. The bottles are made with 100% post-consumer recycled materials and is fully recyclable. With the transparent bottle, you get to brighten up the laundry room with all the great colors. Want to try one of the method products? You can use the code THREEFORME for $3 off your online purchase at http://clvr.li/1zM8KPj! Enter to win $1000 to spend on ASOS!

I was selected for this opportunity as a member of Clever Girls and the content and opinions expressed here are all my own.