If you need a new, fresh idea for summer barbecues, picnics, pot lucks, or any get together try this amazing Summer Ambrosia Salad recipeI found on Dole's website. It is light, fresh, fruity, and delicious, making it the perfect summer side dish to bring along- don't forget the recipe! I loved how this recipe satisfied a sweet tooth but in a much healthier way- using fresh DOLE fruits, salad, and a deliciously flavorful dressing using DOLE pineapple juice. The kids even dug right in and barely realized they were eating a salad- a win for this mom who sometimes struggles to get better options in the kids bellies. I'm calling this one a WIN for everyone- and it's a fun treat for all of us to celebrate little everyday moments- like my son making his first double play in a game last week- cause for celebration!! Let's add some sunshine to our day with some fruity and sweet Dole Pineapple Juices in our recipes! This post is sponsored as part of the #DolePineappleJuice #YearofSunshine campaign with Mom it Forward.  Opinions are my own.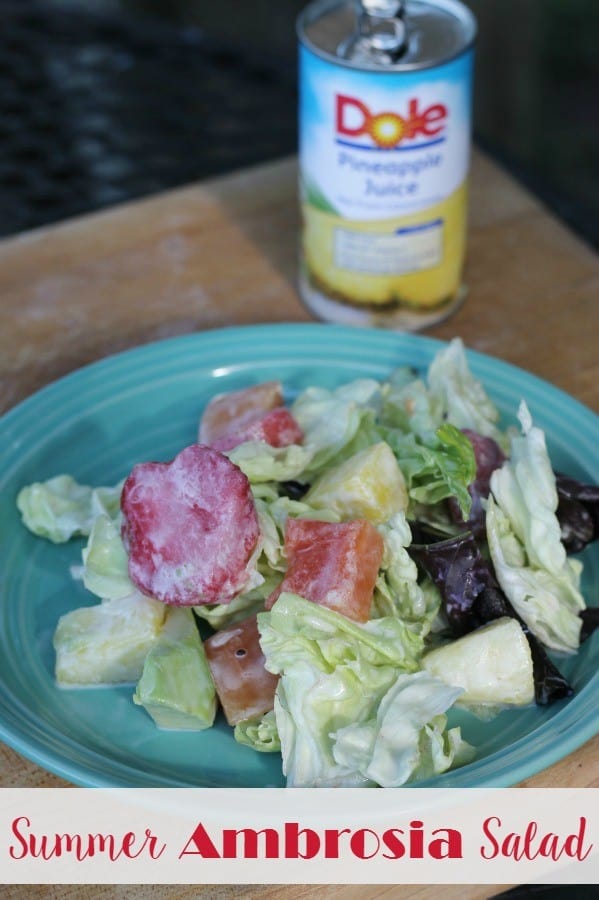 Summer Ambrosia Salad
Ingredients:
3 tbsp DOLE Canned Pineapple Juice (can be found in the shelf-stable juice aisle of grocery and super-center stores nationwide. It's available in both a 46oz can or 6oz 6-pack of cans…we keep the cans in the pantry here just because they are easy for my kids to open and are great to pack when camping, etc).
1 pkg DOLE Butter Lettuce, Spring Mix
1-1/2 cups DOLE Frozen Sliced Strawberries
2 kiwi fruit, peeled, quartered and sliced
1/3 cup light mayonnaise or salad dressing
2 tsp packed brown sugar
1 cup DOLE Frozen Tropical Gold Pineapple Chunks, partially thawed
1 DOLE Papaya, peeled seeded, cut into 1-inch chunks
1 small ripe avocado, peeled, pitted and thinly sliced
Directions:
Step 1:Place salad blend, pineapple, papaya, strawberries and kiwi in a large salad bowl.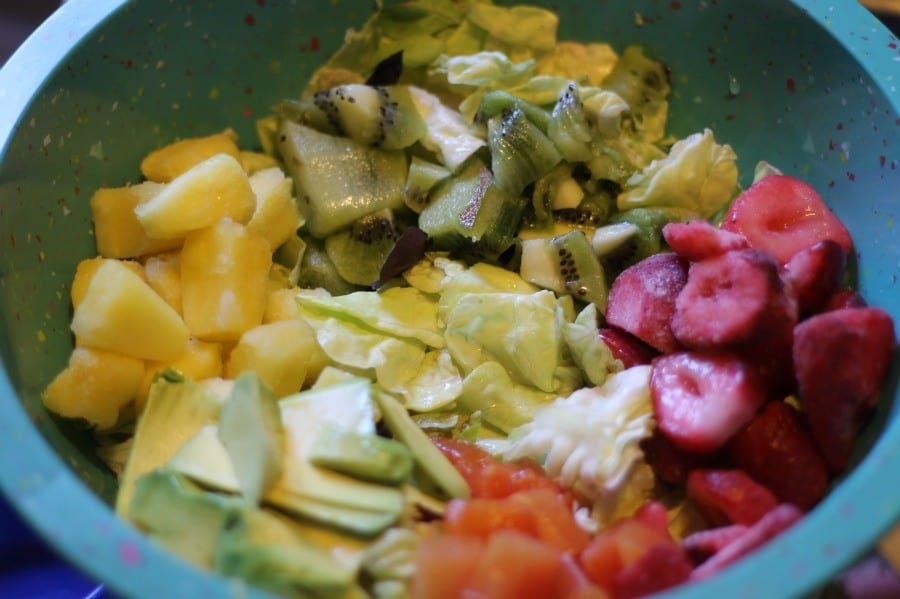 Step 2:Stir together mayonnaise, juice and brown sugar in small bowl until blended. Add to salad mixture and toss to coat.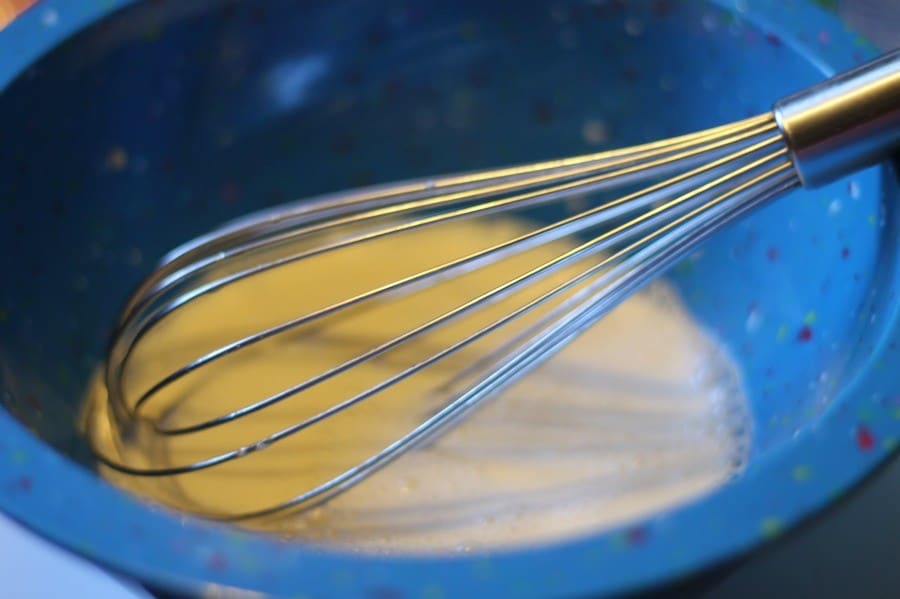 Step 3:Divide mixture between five or six salad plates. Arrange slices of avocado over each salad and serve.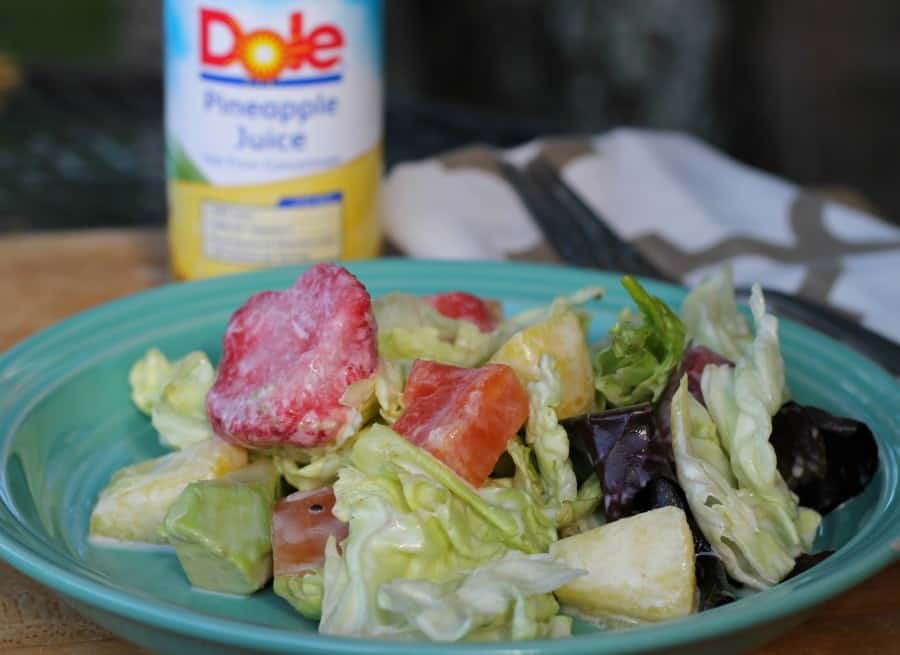 Dole Canned Pineapple Juice is calling this their Year of Sunshine- they've created a site just for us consumers to find fun and fruity recipes for everything from cocktails and mocktails to marinades… and everything in between!  Save money for a sunny day with this $1.00 off #coupon for any 46oz or 6oz 6-pack of DOLE Canned Pineapple Juice. http://bit.ly/1G803wX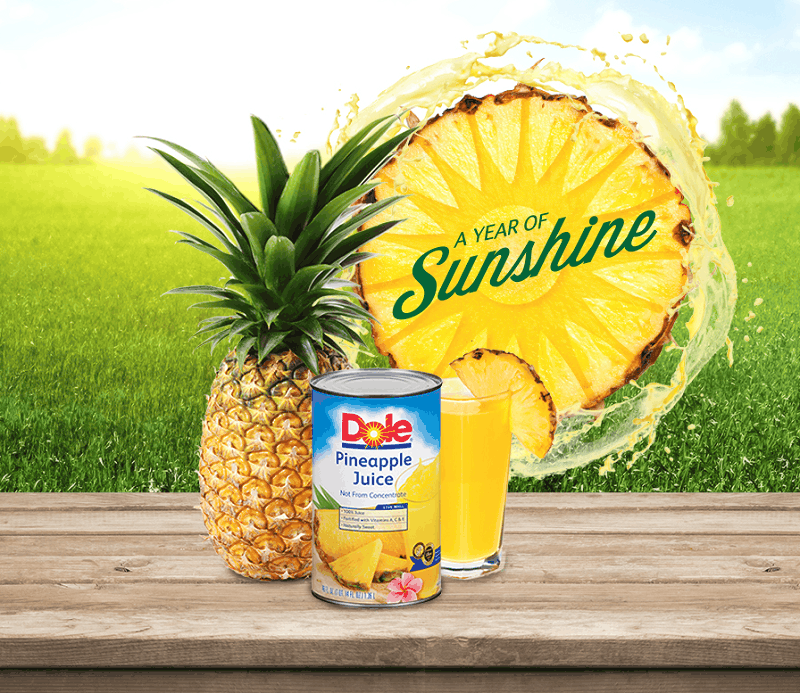 Why Dole Canned Pineapple?   That's easy!!  * 100% juice * Not from concentrate * Excellent source of vitamin C * Good source of vitamins A&E * Naturally gluten free * BPA free packaging * Non GMO * A great pantry staple!
What will you make for YOUR Year of Sunshine? 
[mpprecipe-recipe:2271]