This is a sponsored post for HemisFares brand that is available exclusively at Kroger family of stores.  All opinions are honest and 100% my own.  
Imagine taking a trip to Italy and the opportunity to experience the beauty, the culture, and one of the most food-rich areas in the world!  HemisFares is all about bringing the absolute best from a country back to your local Kroger family of stores, including the taste of Italy with their amazing Gelato.  The HemisFares products are individually sourced, crafted and imported from the country of origin.  We created this Double Chocolate Almond Biscotti to go with our Cappuccino Gelato for a grown up version of a childhood favorite, the ice cream sandwich!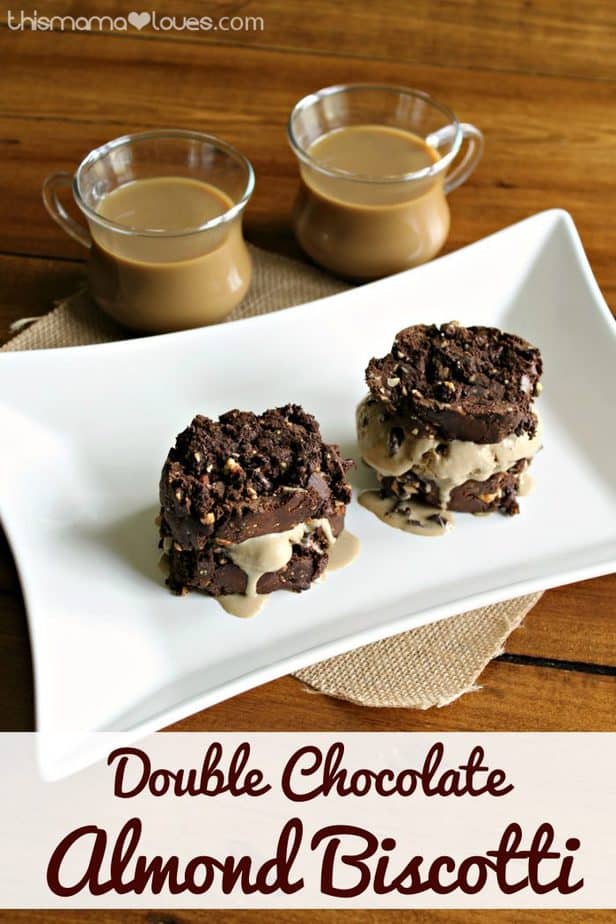 Double Chocolate Almond Biscotti to go with our Cappuccino Gelato
We recently stopped at a nearby Kroger family store in Mount Pleasant, Michigan and picked up a container of the HemisFares Cappuccino Gelato, Find NO. 53.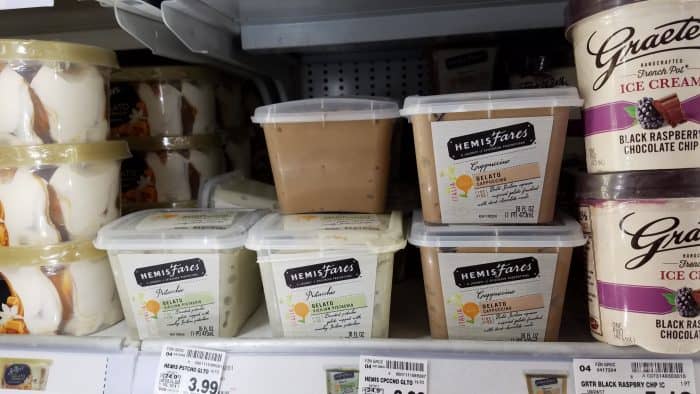 We found the gelato in the freezer section with ice cream.   The inspiration and the authentic ingredients from the Sicilian tradition of gelato making can be tasted in every creamy spoonful of the HemsFares Cappuccino Gelato and their other flavors too. Each variety of gelato is made with regional ingredients and milk from 100% grass-fed cows, then slow-churned for a creamy, smooth texture and rich flavor.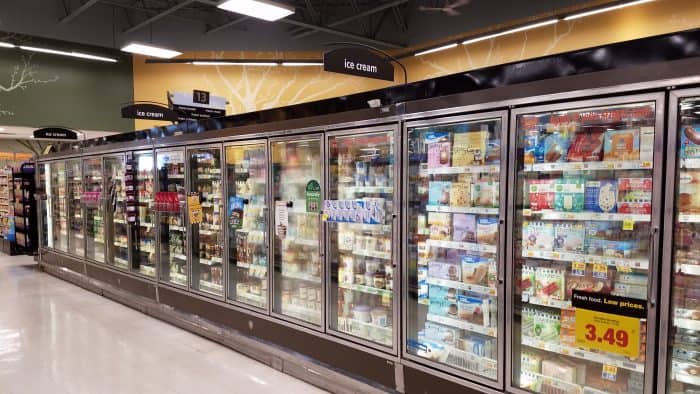 You can see that our three little boys were very excited about getting a frozen treat.  They had no idea that mom and dad were not planning on sharing any of this Cappuccino Gelato though!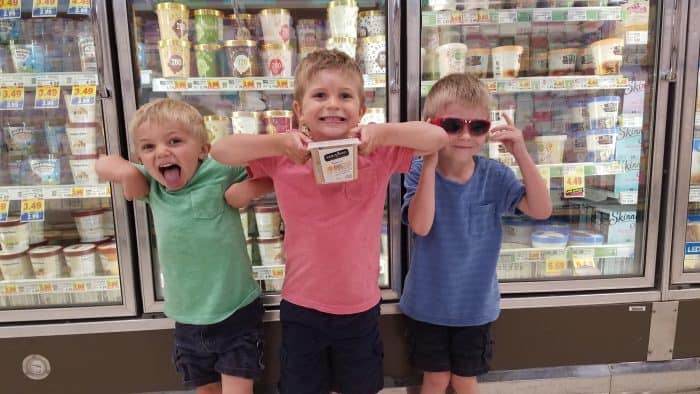 Double Chocolate Almond Biscotti  
Ingredients:
2 Cups all purpose flour
¾ Cup cocoa powder
1 tsp baking soda
¼ tsp salt
4 large eggs
1 Cup cane sugar
1 tsp vanilla extract
1 Cup chopped almonds
¾ Cup chocolate chips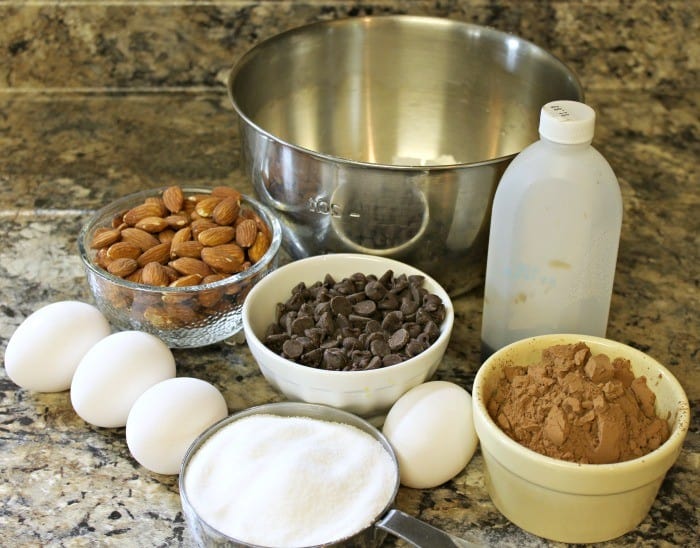 Instructions:
Preheat the oven to 350 degrees.
Combine the flour, cocoa powder, baking soda, and salt in a medium bowl.
In the bowl of a stand mixer beat together the eggs, sugar, and vanilla.  Slowly add in the cocoa powder and flour mixture.  After the flour mixture and eggs are well combined, stir in the nuts and chocolate chips.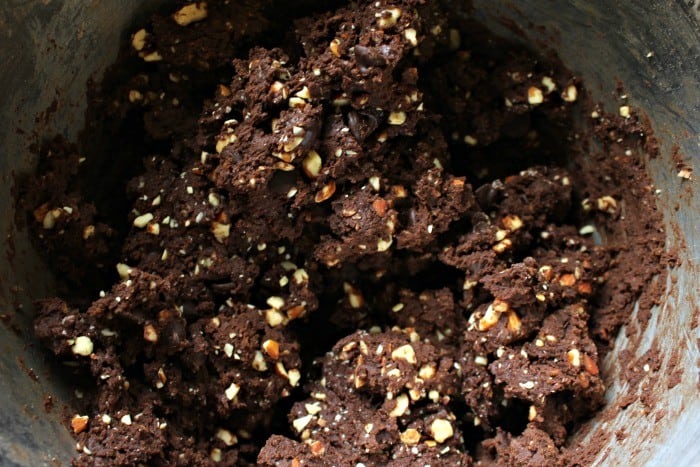 Cover a baking sheet with parchment paper.  Divide your dough in half and roll it into a large log.  Place on the parchment paper and bake in the preheated oven for approximately 25-30 minutes.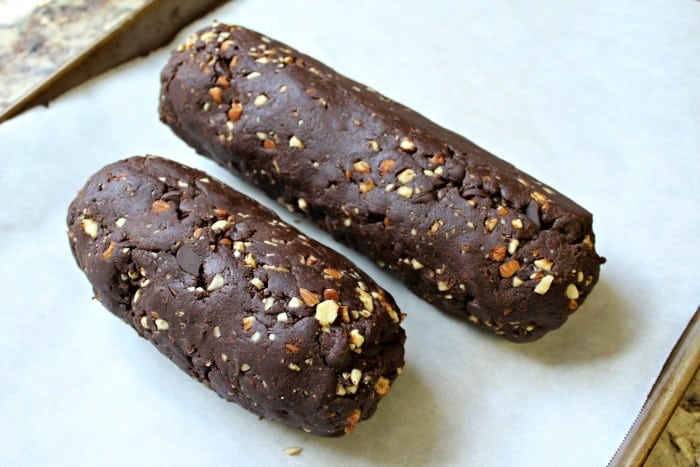 Remove the cookie logs from the oven and allow them to cool for about 15 minutes.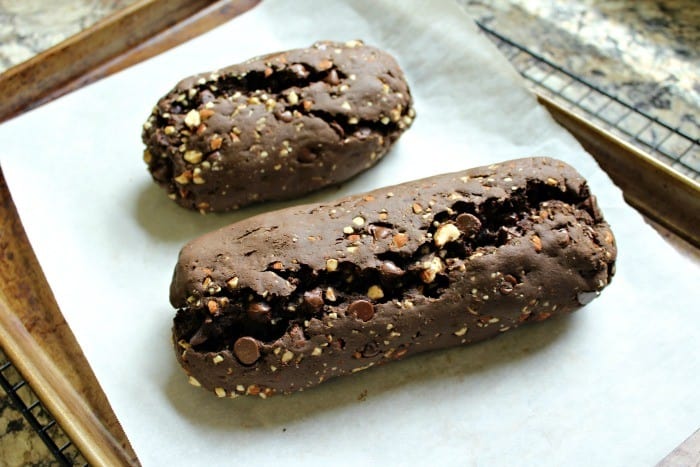 After the cookie logs have cooled, cut them into ½" thick slices.  They may start to crumble a little but are still doughy enough that you can shape them back together.  Place the slices on another baking sheet lined with parchment paper and bake for an additional 15 minutes.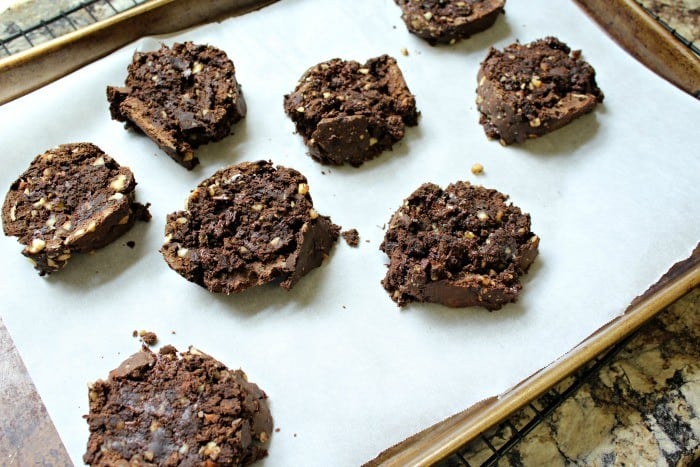 Remove the Double Chocolate Almond Biscotti Cookies from the oven and allow them to cool for 10 minutes.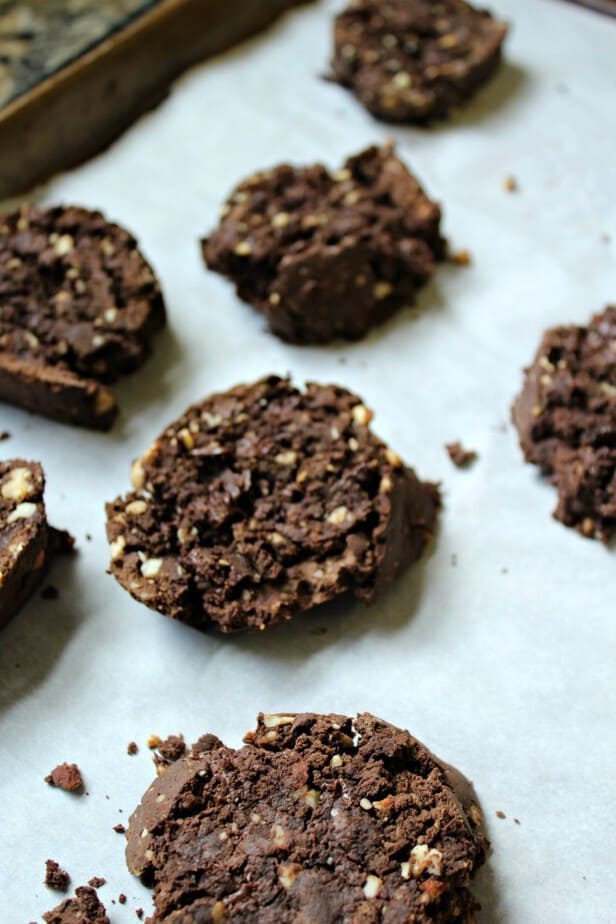 Top one biscotti cookie with HemisFares Cappuccino Gelato.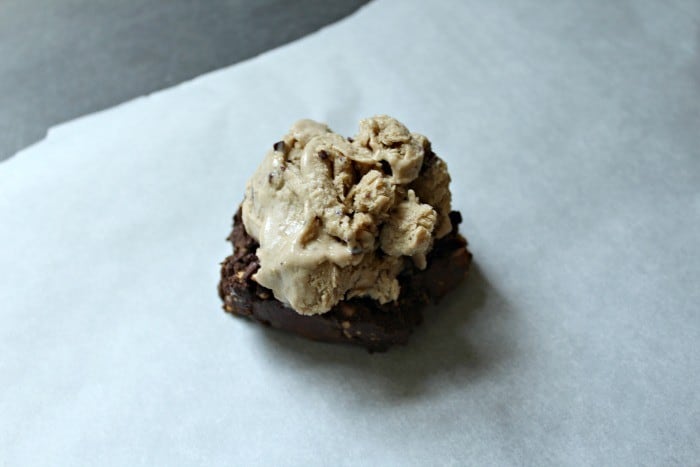 Place another biscotti cookie on top of the gelato to create an adult "ice cream sandwich".  The cookies will still be slightly warm and the gelato will start to melt, softening the biscotti just a bit.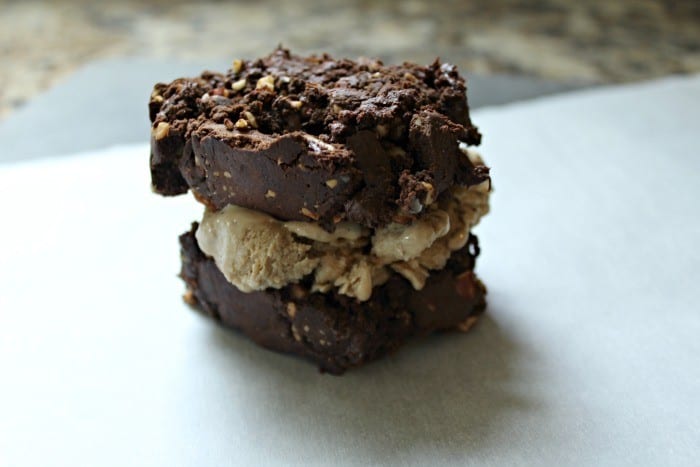 Serve with a warm cappuccino or your favorite coffee for an amazing, grown up twist on one of your childhood favorites!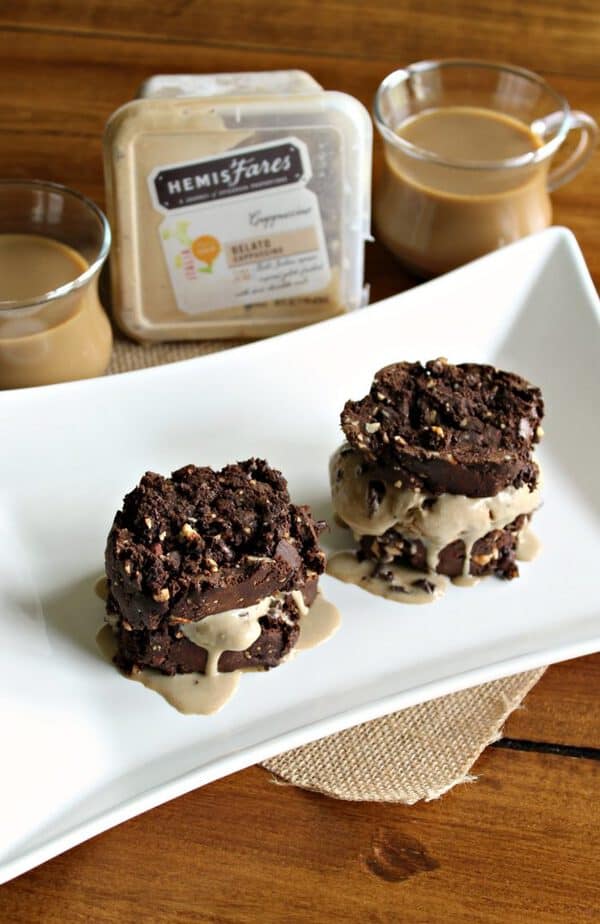 Learn more about HemisFares Gelato and other HemisFares products by visiting their Facebook Page or visiting their website at HemisFaresFinds.com.
[mpprecipe-recipe:2254]