Awesome Homemade Popsicle Recipes: Delicious Dishes Recipe Party
Tomorrow, I become the parent of a 12 year old. I'm 2/3 done with the official "time" of having a kid home. Something tells me she may not fly the coop on her 18th birthday. But oh, it's creeping up fast- faster every year, I think. I'm absolutely not mature enough to have a 12 year old! One of HER favorite things, and mine too, are frozen treats.  Homemade popsicles? YES, please! So in honor of her beloved snacks, and because so many yummy popsicle recipes were shared last week…. we give you a whole lot of popsicle YUM!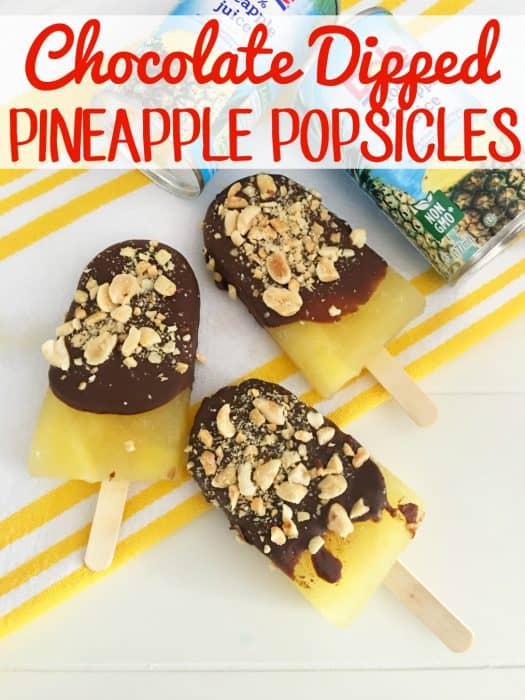 Chocolate dipped pineapple popsicles.  OH yes. Fruity, tangy and refreshing with a touch of sweet and salty.
But summer is for s'mores! Right? Why not make s'mores pops?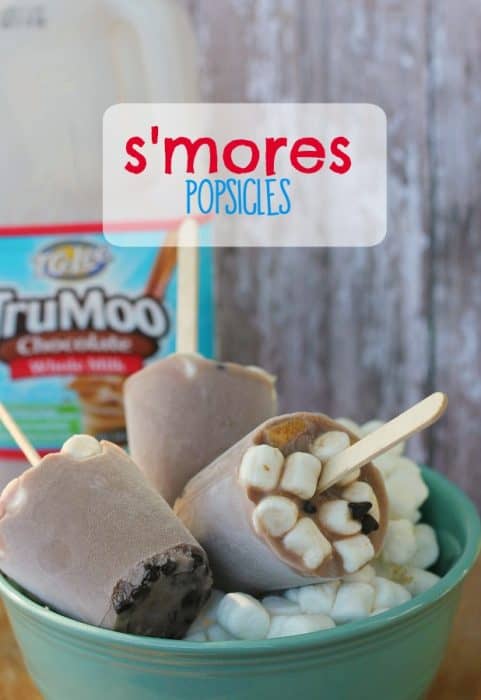 Can't get enough popsicle fun? Try these: Orange Screamsicle Pops, Shopkins Popsicles, Mocha Iced Coffee Pops, Peanut Butter & Jelly Popsicles, or Strawberry Banana Yogurt Pops

Don't forget to add your own recipes to the linky below. We LOVE seeing what you're cooking in your kitchen!
Welcome to Delicious Dishes Recipe Party! In case you're new to the party, here's what you need to know:

Delicious Dishes is a weekly link party where bloggers can share their most delicious recipes while checking out the amazing recipes that other bloggers are sharing.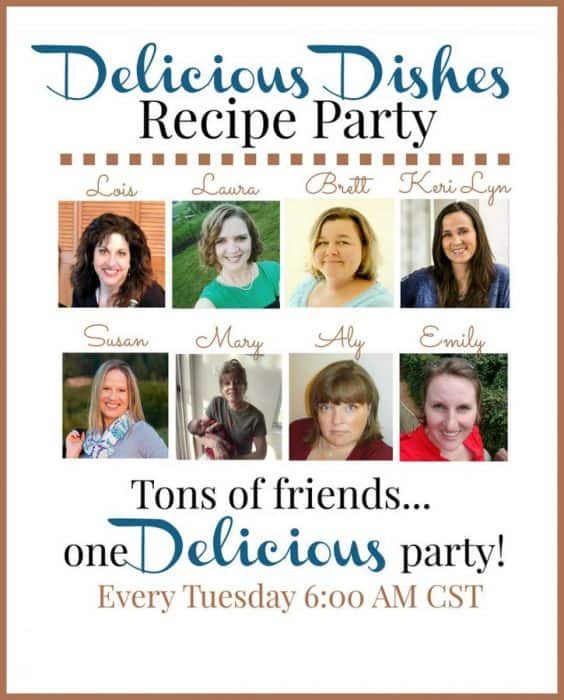 Each link you share here will be seen on each of the hostess' blogs listed below >>
Food Fun Family – Blog / Facebook / Pinterest
She Saved – Blog / Facebook / Pinterest
Walking on Sunshine Recipes – Blog / Facebook / Pinterest
5 Minutes for Mom – Blog / Facebook / Pinterest
This Mama Loves – Blog / Facebook / Pinterest
Clever Housewife – Blog / Facebook / Pinterest
Bunny's Warm Oven –Blog / Facebook / Pinterest
Cooking in Stilettos – Blog / Facebook / Pinterest
We are celebrating 60 weeks of delicious recipes from YOU! We love this weekly party that was created to showcase recipes from our foodie friends. And guess what? We have some exciting news!
To celebrate our 60th party we are starting something new. In addition to each host choosing a FAVORITE recipe to be featured on all EIGHT blogs every week, each host will visit their favorite's blog and pin a bunch of their great content to their Pinterest boards. We'll also pin our FAVORITE recipe in our Delicious Dishes group board.
That's a TON of exposure! So get your recipes ready. We can't wait to see what's cooking in your kitchen this week.
Delicious Dishes Pinterest board.
We hope you'll have fun with our party…we know we will!

Most Clicks
Taco Dip from Joyful Homemaking
Crispy Sausage Egg Breakfast Burritos from Meatloaf and Melodrama

Watermelon Lemonade from Country Chic Cottage




Check out our host favorites from last week!

Easy Homemade Blueberry Popsicles from Premeditated Leftovers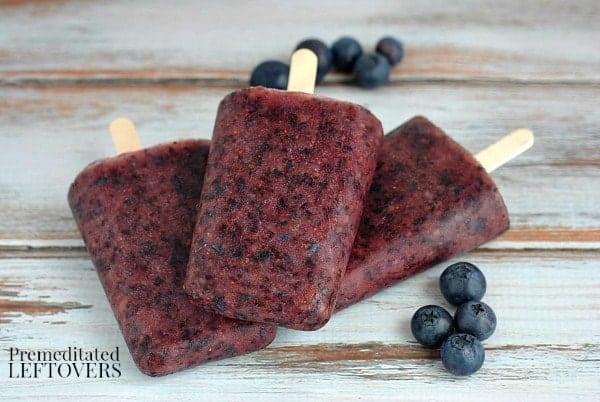 Strawberry Paletas from The Black Peppercorn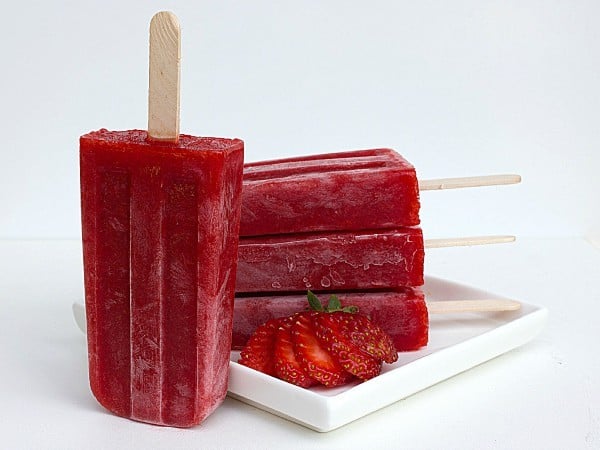 Pina Colada Popsicles from Food Fun Family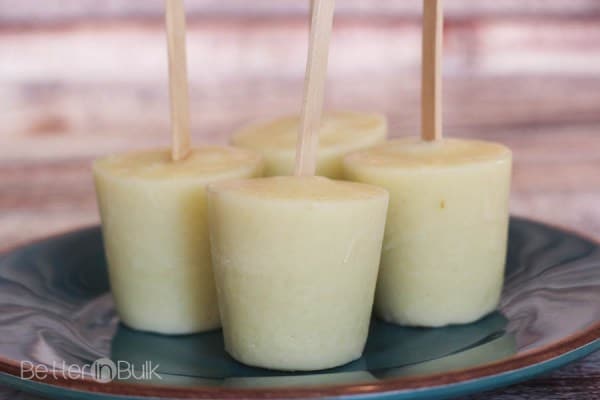 Easy Patriotic Pudding Pops from Coupons and Freebies Mom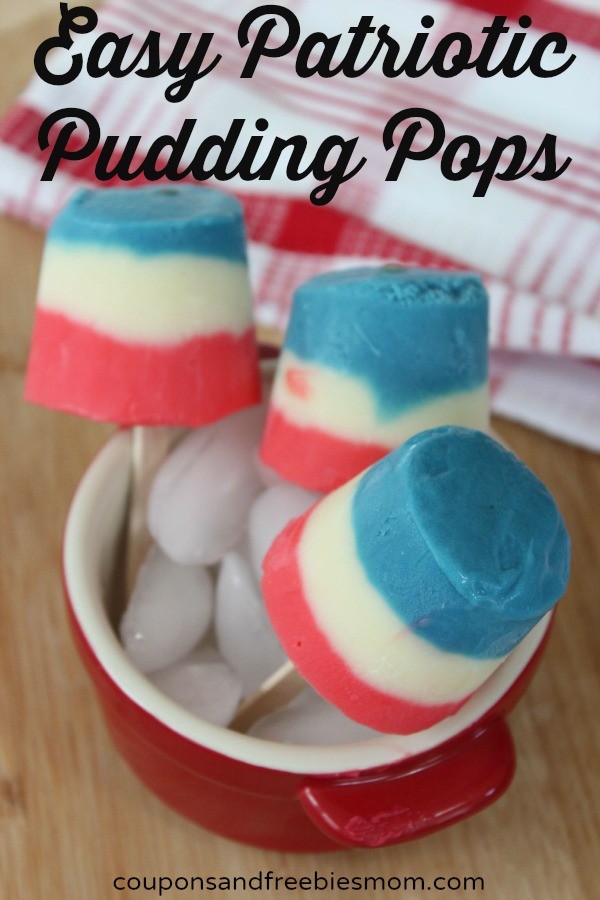 Watermelon Popsicles from She Saved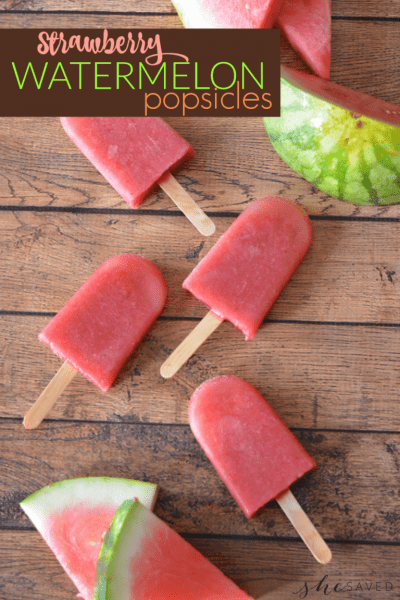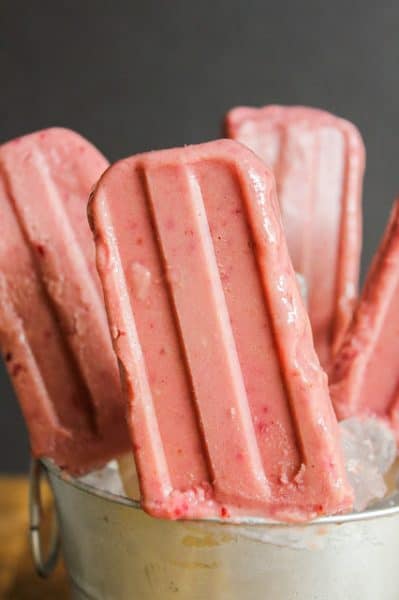 Unicorn Rainbow Ice Pops from Flour on My Face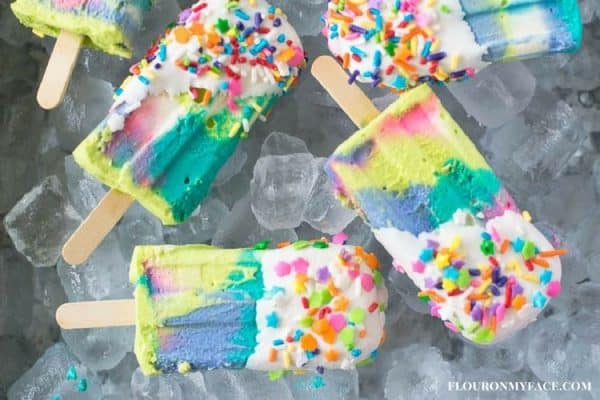 Follow us along on our NEW Pinterest board. We pin all your amazing recipes!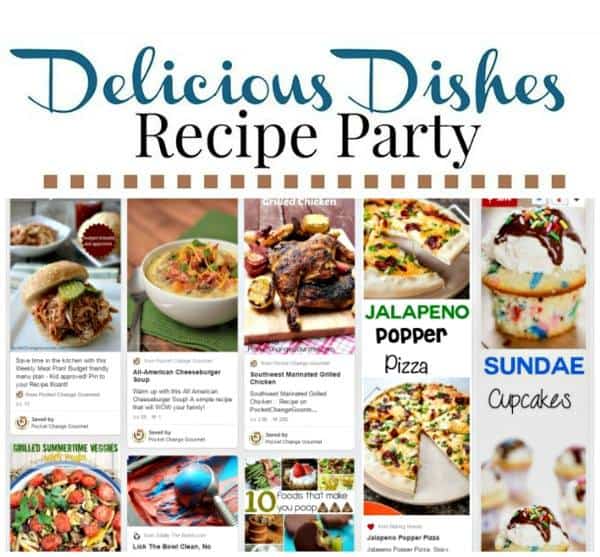 Let's get this party started!