This post brought to you by Sterling. The content and opinions expressed below are that of this mama loves.
As nice as it would be to send your dog to the groomers every week, not everyone has the budget for that. As a matter of fact, the average dog owner only sends their dog to the groomer every 4 to 6 weeks. To groom your small dog, it can cost anywhere from $30-$50, a medium breed will run $50-$70 and a large dog will set you back $70-$90. With sky high costs like that, most of us will wait until the dog gets really dirty or have hair mats we cannot handle. If we only knew how to handle bathing your dog at home, right? Well, with these tricks, you will be grooming your own dog and pocketing all that money the groomer was getting out of you!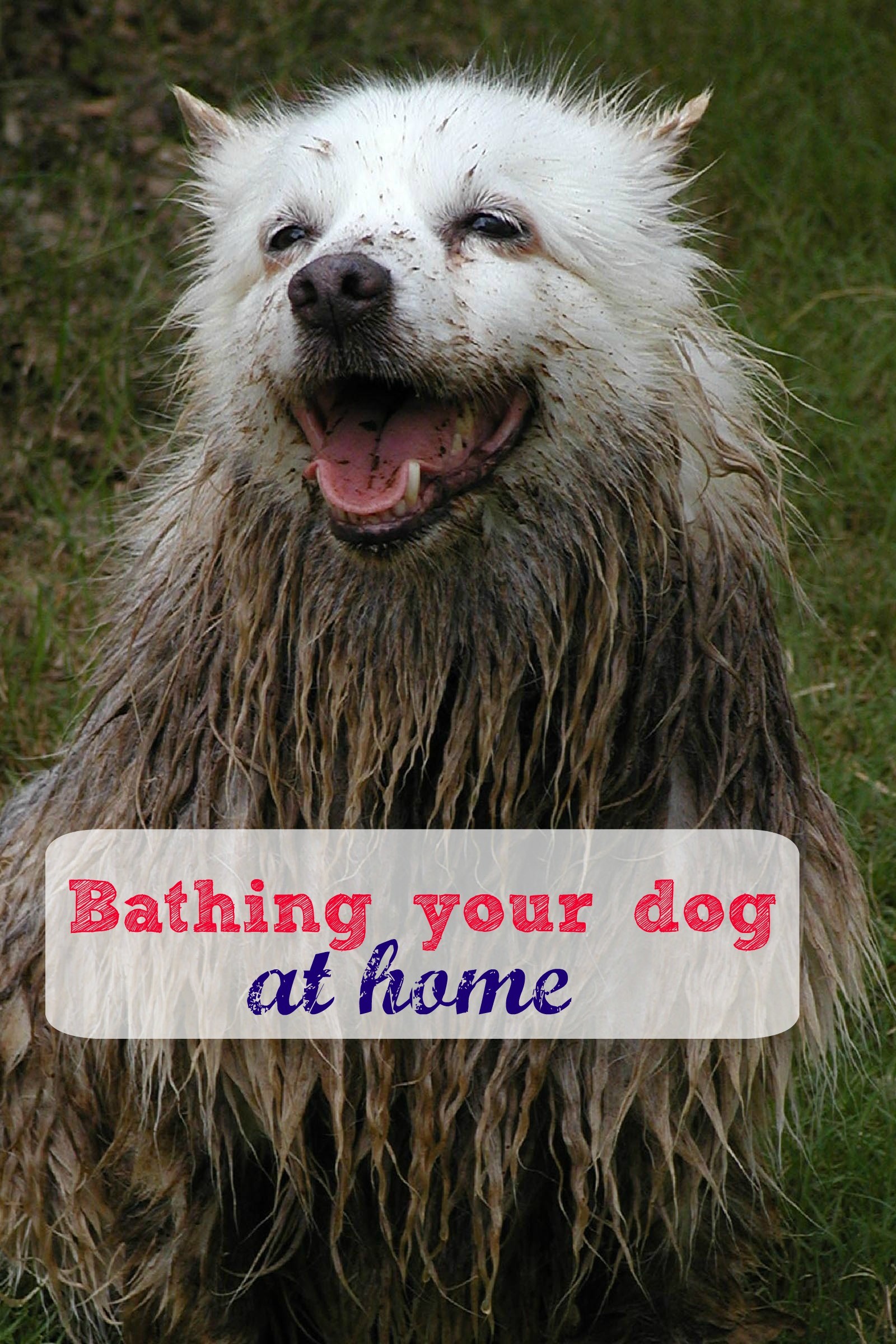 Down and Dirty Tips for Bathing Your Dog At Home
Shampoo:
Make sure you choose the right shampoo before you start. Do not use your own shampoo as it has different pH levels that are not good for your dog. Instead, ask your vet or the folks at the pet store what they recommend. Also remember to get a bath tool to help get through those mats or clumps of hair. 
Preparation:
My daughter hates to get water in her ears, so she wears ear plugs when she is swimming as well as in the shower. Dogs are not big fans of getting water in their ears either, so place a small amount of cotton in your pup's ear before you get the water running. Brushing your dog before you shampoo them help distribute the shampoo more evenly and makes it easier to get them nice and clean.  
Towels:
Make sure you have plenty of towels when you are bathing your dog. You will want 2-3 towels to keep yourself from getting soaked and the dog nice and dry. Dogs need to have traction when they are getting a bath, so use a towel in the tub or a non-skid bath mat. Use one towel as a "cape" to keep them from shaking their water all over you. The other towel is the drying towel to get them dry after the asking occurs. 
Water:
Dogs actually do not like the sound of running water, so full the tub before you put them in. Be sure to have nice warm water for them as they hate their water too cold or too hot.  
So, now
 you have all the tips, tools and tricks you need to get your pooch nice and clean. What are we missing here? How about your comfort when you are bathing your dog? There is nothing worse when you are bathing your dog in the tub than to lean over and get that shower track in the ribs. OUCH! Well, with the 
new
 Sterling Prevail shower door w
ith 
its 
ComforTrack
 technology
, you and your rib cage can bathe your dog in comfort. The flexible bottom track s
upports the shower door's glide
, making for an easier and 
safer day-to-day use for 
you and your family. T
he 
Sterling shower doors with ComforTrack technology
  is 
just what you need for 
shower! 
The 
ComforTrack's
 cushioned threshold bends 
when
 pressure
 is applied
, 
ergo 
allowing 
you
 to kneel, sit, or lean on the track
. This makes it so much easier to 
bathe 
your child or a pet, access your
 shower, or clean the bathing/showering space. 
My kids are into sports, which means they can get pretty sweaty and grubby. This equates to lots of baths and showers. I need to know the shower track is not only 
flexible, 
but
 durable
 as well. The heavy duty material of the 
ComforTrack
has been put through 
rigorous testing, 
so you know i
t will outlast 
the 
day-to-day wear and tear
 my family can put it through
. What's more, the track features a low profile and sleek shape that is easy to keep clean. This innovation is truly a win-win for today's homeowner!
Share your dog bathing tips in the comments!