I have 3 medications I take every day. Every day,  year round.  Right now, the dog is on 2 medications daily, and two of our kids have inhalers for when they have colds. One might say we frequent the pharmacy.  I try to stay with the same pharmacy for our refills, because I like the consistency and we can do refills quickly and with ease. When I find offers like the new Shop Your Way® Pharmacy Rewards Program that gives members $10 back in points* (10,000 points) for every five qualifying prescriptions filled in a rolling 12-month period, it's time to change things up and move our prescriptions.  I'm all about getting the most bang for my buck regardless of what I'm buying, so when Kmart asked if I'd write a post about the new rewards program to share with you all, I was quick to agree.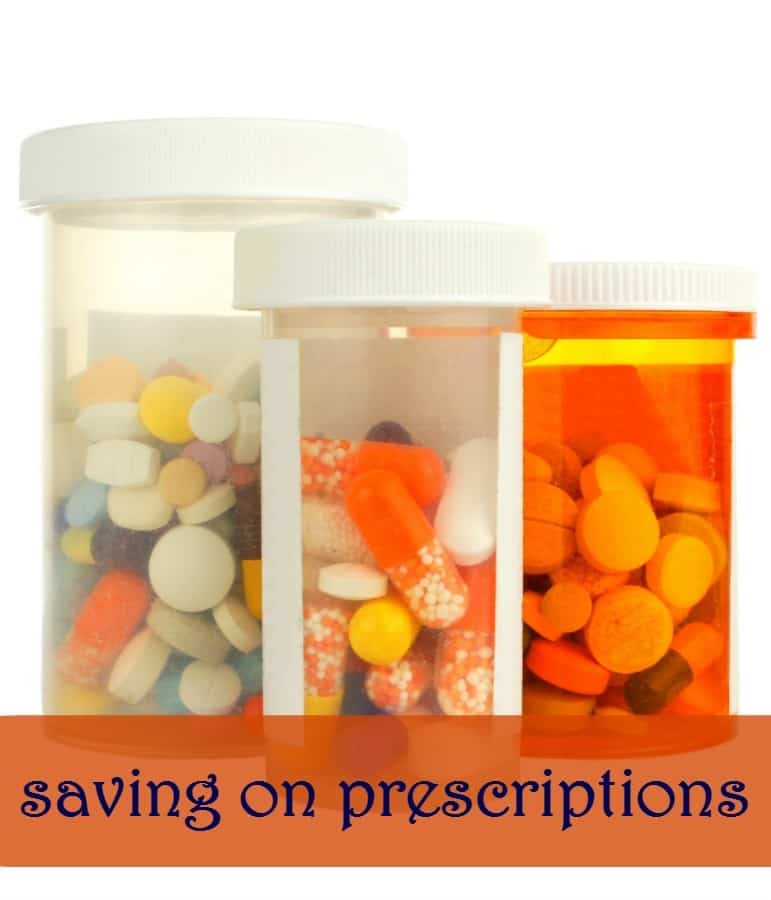 For every five qualifying prescriptions filled in a rolling 12-month period, you get $10 back in points* (10,000 points).  That's probably $10 a month for my family, maybe $10 every other month.  Just for filling prescriptions we were going to fill anyway.  That's as much as $120 a year for my little family.  Plus, I'm already using Shop Your Way®, and already save each time I make purchases (or have a birthday, thank you for my birthday surprise, Shop Your Way®!) …. so what I was hearing in my head reading about this new program was cha-ching! cha-ching! cha-ching!  Hi there, money! Thanks for coming back to my wallet! One of my favorite things about this program is that I can grab Tobey (our dog) and Rosie (Our cat) their immunizations AND any of their medications and those qualify too!! I have to refill Tobey's medication he's on two more times, and guess where I'll be filling it?  Yep.  You guessed it!

Key features of this new way of saving on prescriptions:
Automatic Updates: As you fill a prescription at your Kmart Pharmacy using your Shop Your Way® number, it's automatically applied to your next reward.  No extra steps for you at all.
Pharmacy Reward Tracking: Progress toward your next Reward can be tracked three ways: 1) members can login at kmartpharmacy.com/rewards, 2) a receipt will be printed tracking each prescription purchase at checkout and 3) members can opt in for email updates.
Availability: Once received, Pharmacy Reward points are usually available for members to redeem during the next transaction following their prescription purchase. Once awarded, pharmacy reward points are valid for 14 days.
Point Redemption: Reward points can be redeemed for qualifying non-pharmacy merchandise at any Kmart or Sears, both in-store and online.
Limitless Rewards: There is no limit to the number of pharmacy rewards a member can earn in a rolling year. The more prescriptions filled, the more rewards earned!  You may have to start planning what to spend your rewards ON, because they'll be in your account before you know it!!
Both current and new Shop Your Way® members must enroll for the program at any Kmart Pharmacy or online at kmartpharmacy.com/rewards.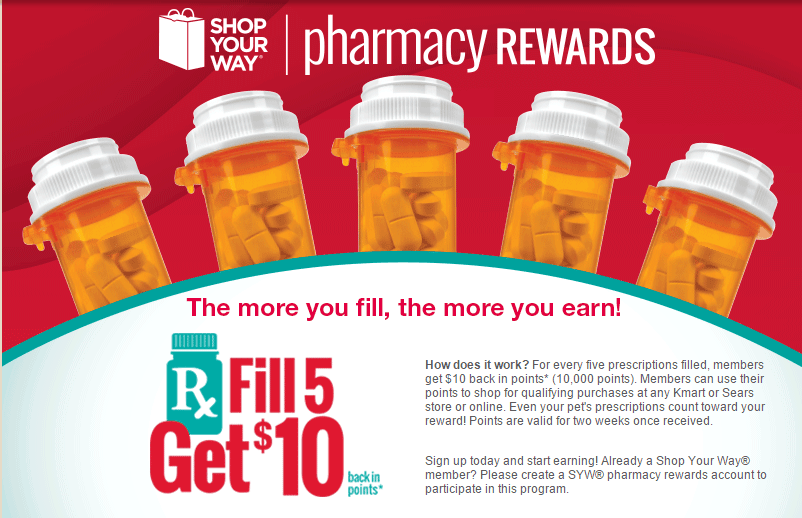 What will you spend your Pharmacy Rewards on?
This is a sponsored post written by me on behalf of Kmart® Pharmacy.