We all need to learn how to be more thrifty without spending in the modern world. And while learning to save money is all well and good, the reality is that a lot of us need to earn more! This is especially true when we've got children to look after. But the problem lies in being a good parent while still earning enough money. We feel like we need to spend more time with our children, and this is easier said than done when we have to work all the hours under the sun. And this is why we need to find the right careers that give us that balance. But what happens if you are already doing a career and you need to cut back, or you are trying to earn money so you do not sacrifice that important time with your family? Let our guest writer show you some options where you can have some of the luxuries of time, but also, jobs you might be able to complete with your children around.
Purely on the Side… Earning Money While Not Sacrificing Quality Family Time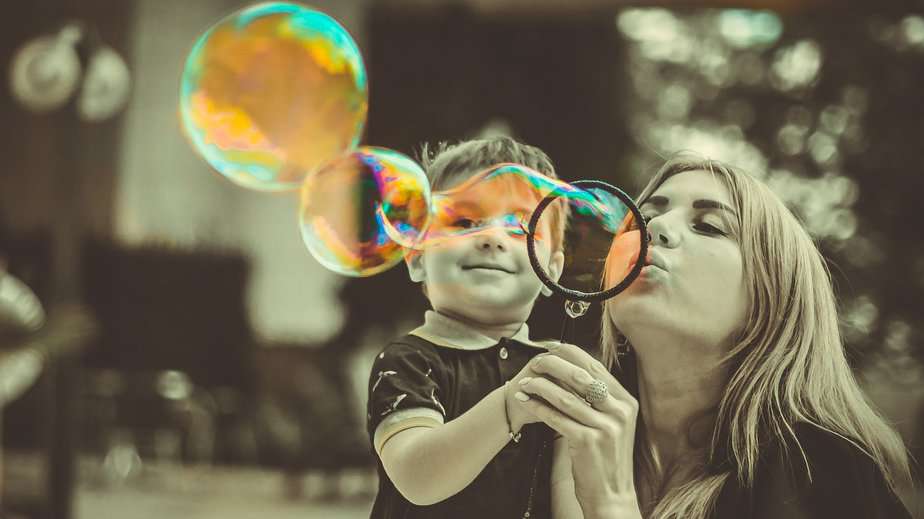 Take Photos While Out and About
You spend a lot of time taking pictures of your kids, so this could be a way to earn money while being out and about taking pictures. There are plenty of websites that accept submissions. Stock websites like Getty Images accept submissions, but it's important to remember that this is not going to be a full-time gig. However, earning a little bit on a snapshot every so often could be enough to keep you going. However, it's also worth remembering that there are potential investments to make, depending on the type of shots you want to take. If you want to take expensive shots, you may want to get a drone. And there are mini drones available now, like the Mini SE, but choosing whether you want to buy the Mini SE is up to you. We have to remember that sometimes, we've got to make these investments, and if you want to take high-quality images, you will potentially have to invest in a high-quality camera. Sometimes, we've got to spend money to make money.
Get Paid to Shop Online
If you already spend the money on your kids, and constantly shopping online you may as well try one of the many cashback websites. If you have not started this approach yet, it is where you can get a percentage of the money earned when you purchase services and goods via affiliate links. The great thing is that it is a great way for you to get some money, and purely by you doing what you are already doing.
Try New Products
If you are trying different types of products and looking for the best fit for you and your family, whether it is a bubble bath or food, there are companies that pay great amounts for people to use their products and services, all for free! There are many companies out there, and it's important to look at the best-reviewed ones. Because it is purely a way to try new products, and give a detailed review, it doesn't cause much upheaval in your life.
Scan Your Receipts
You are always buying groceries, and this is another way to get cashback. There are companies that allow you to scan the receipts, submit the photo of your receipt, and you can get cashback within 48 hours. There are online rebates available from a number of stores, for example, The Body Shop and Walmart. Because we are always out and about looking for stuff for the children, and no doubt there is an abundance of receipts stuffed at the bottom of our purse, why don't we make use of them?
Become a Mystery Shopper
Do you sense a running theme yet? When you are buying things for your children, you may as well kill two birds with one stone. Becoming a mystery shopper through one of the many companies out there usually requires you to shop and eat for free at your favorite brands. A mystery shopper is someone who poses as a shopper that visits shops and brands as a regular customer and provides a detailed report on the experience. You can do it under your own schedule, it is free to sign up, and it is something that you can slot into your life.
Get Paid to Complete Simple Tasks
While there are many apps that can give you money for simple tasks, like taking photos of items sold in a store, these are things that you can do around your children's lives. If you need to take photos of different bags of chips in a local store, it's something you can do while you are at the store. The thing to remember about this is that the more gigs you complete, the more potential you have to unlock higher-paying jobs. With a lot of these websites, you've got to put in the leg work up front.
Complete Online Admin
You might think that you don't have the time to complete any work sitting at a computer. And that's fair enough! But it's important to note that there are a number of tasks you can complete using your phone. For example, the company Appen pays for people to complete tasks relating to voice commands. The idea is to train machine learning, and voice recognition software by getting as many different samples of voices as possible. And you can do this simply, you can download the app, sign up for their services, and if you are accepted, you can complete voice recognition tasks by simply reading out loud what you see on the screen. The great thing about doing this is that there is no set number you need to complete. You get paid based on the amount you can do. So this means if you've got a child who is particularly demanding on a particular day, you don't have to do everything they set you, but you still get paid for it!
Rent Out Your Car or Parking Space
Many services like Turo are very popular. When you rent out your car or your driveway, it's a perfect opportunity for you to make a passive income. If you are away on vacation, and you're not using the car, this is the ideal opportunity. Or if you are looking to spend more time with your children, and you like to go out and about on hikes, why leave the car going to waste in the driveway? Likewise, if you have space in your driveway, there are services where you can list your parking space, and when it is available to use.
Dropshipping
Dropshipping is one of those things that is not widely known, but it's a very cost-effective solution to bring in some extra money. It works by choosing a product to sell online, such as a microphone you spend $10 on. You then mark up the price and sell it for more, say, $30, and when it is sold, you send the drop shipper your buyer's information, they take the $10 and
You keep the remaining $20. The dropship that takes it to your customer, and that is it! There are a number of dropshipping suppliers out there to try out.
It's so important to spend quality time with your loved ones and when you are struggling to find time with your children, but also earn extra money, learning to find the best ways is invaluable. Once you hit upon a practice or a handful of them that works for you, the sky's the limit and you can be earning money while not sacrificing precious family time.