Easter Appetizer: Chick Cheeseball Recipe
My friend Erica made the CUTEST cheeseball (well, I've seen some other cute cheeseballs in my day, but this is the cutest Easter one I've seen to date) for us and you're going to want to make it for your Easter guests (or to bring to your hosts). It's so cute and I'm happy to say it's savory not sweet- I feel like we all have enough sweets on Easter…although we LOVE making our Lamb Cinnamon Rolls for breakfast!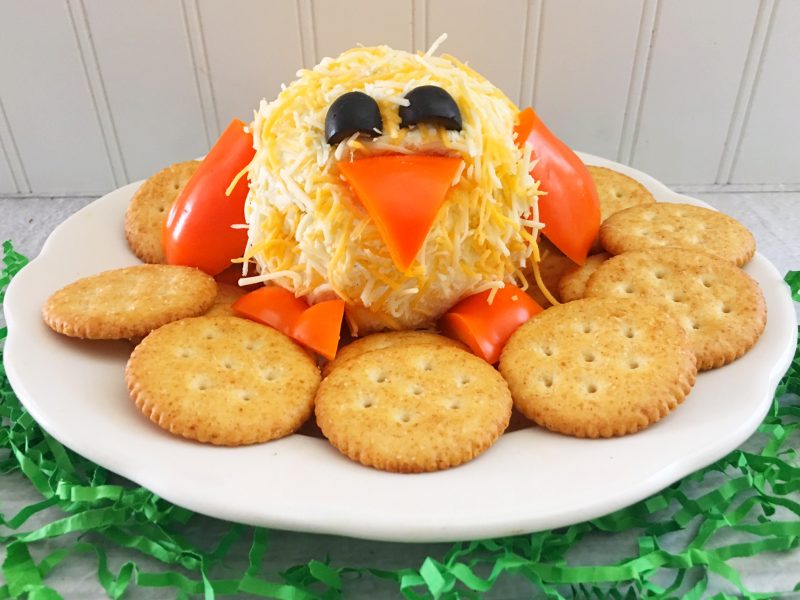 Easter Appetizer: Chick Cheeseball Recipe
Ingredients
2-8oz blocks cream cheese
3/4 cup finely shredded Monterey Jack cheese, divided
2 tablespoons chopped green onions
1 packet ranch dressing seasoning
1 black olive
Orange or yellow bell pepper
wax paper is also needed!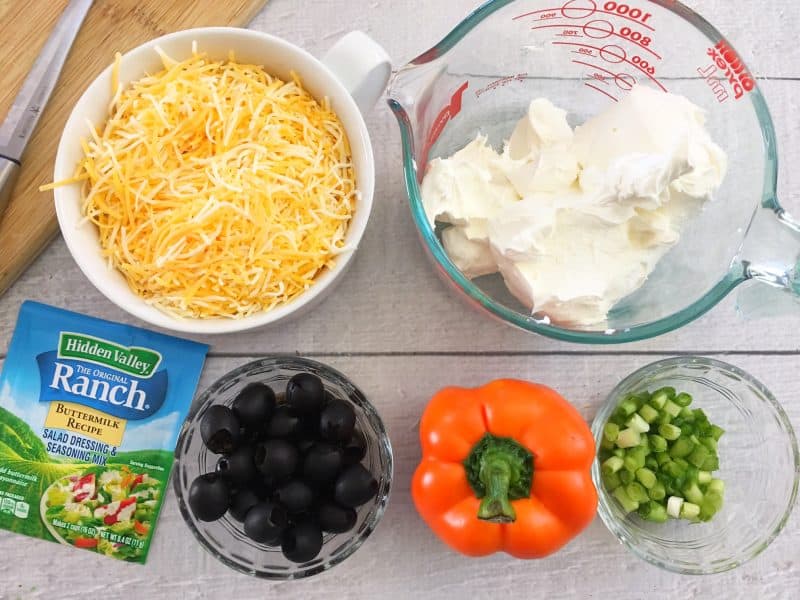 Directions
1. In a large mixing bowl, combine your cream cheese, 1/4 cups shredded cheese, green onions, and ranch seasoning and mix using a hand or stand mixer until combined.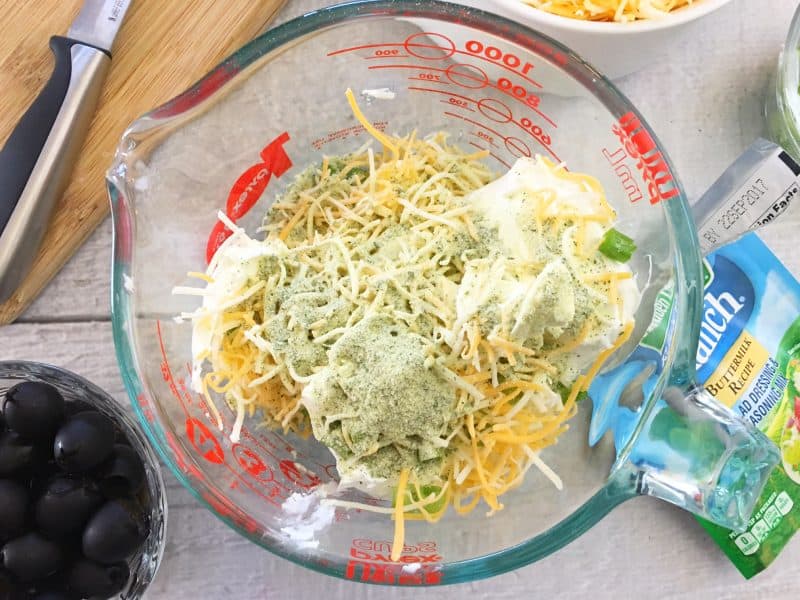 2. Form your cream cheese mixture into a ball, wrap in wax paper and place in the fridge for an hour to chill.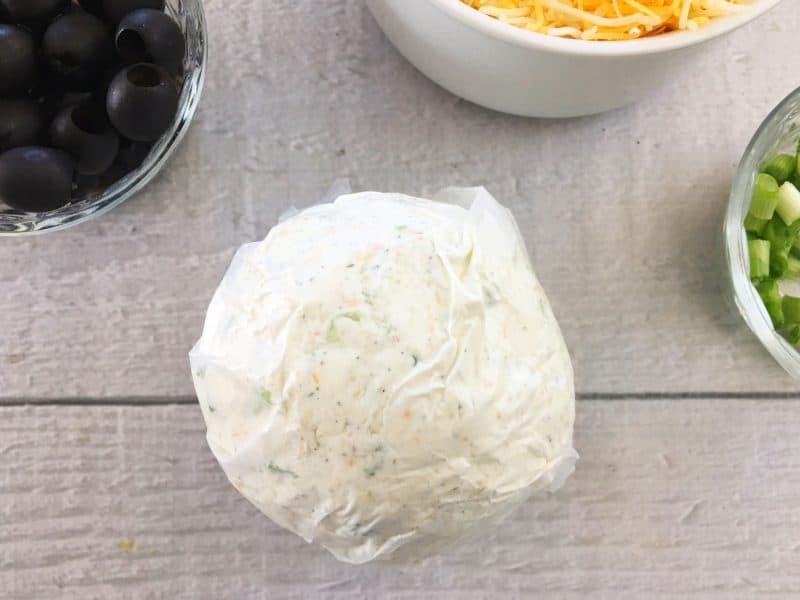 3. Unwrap your cheeseball, coat with your shredded cheese, and place onto the center of your serving plate.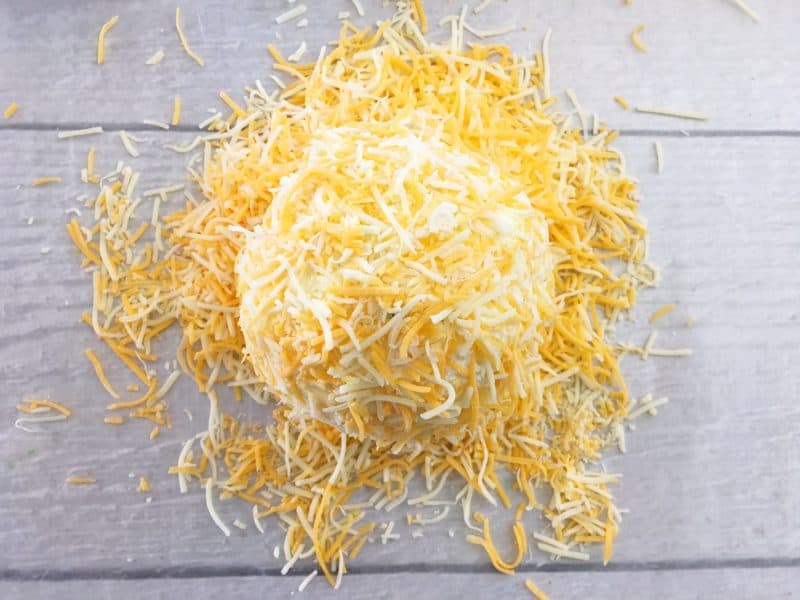 4. Wash and slice your bell pepper into 5 pieces: beak, 2 feet, and 2 wings like pictured.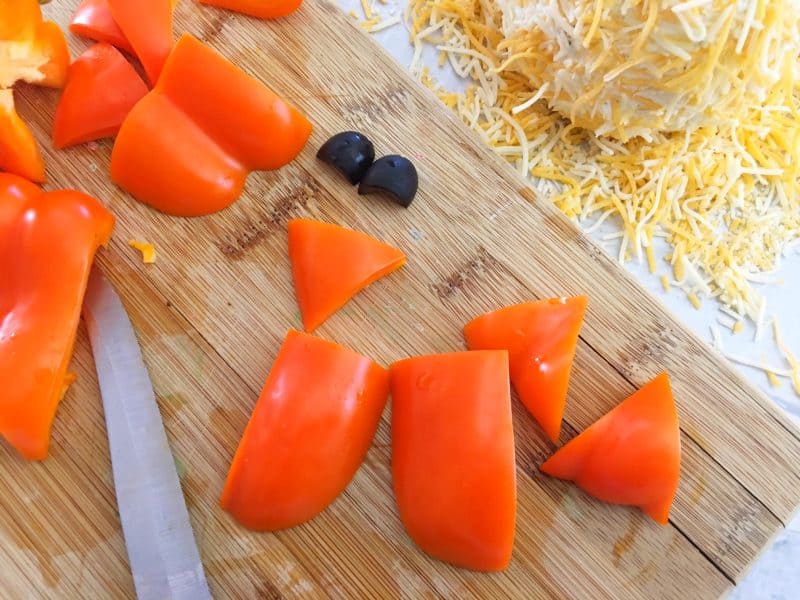 5. Cut a black olive in half lengthwise and place onto the front of your cheesecake for the eyes.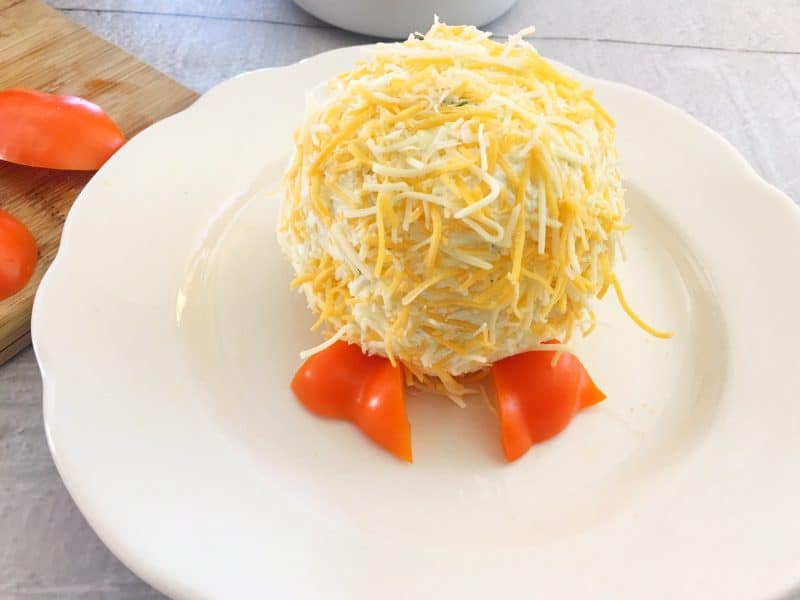 6. Place the bell pepper beak right below the eyes, one wing on each side, and two feet at the bottom.
7. Surround with your favorite crackers.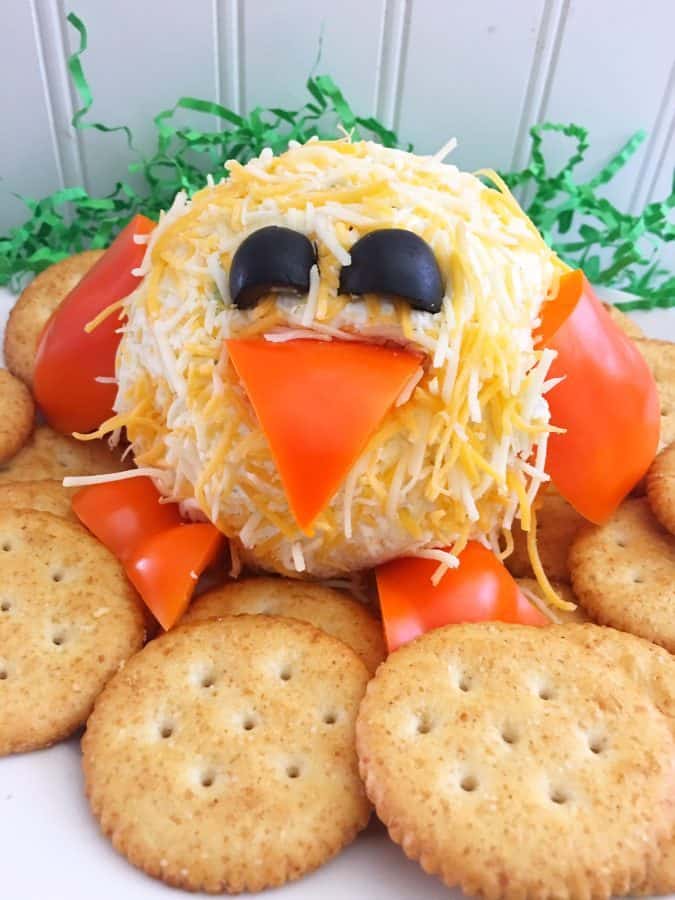 [mpprecipe-recipe:2235]