This easy Easter centerpiece post brought to you by The Hershey Company. The content and opinions expressed below are that of this mama loves.
Easy Easter Centerpiece Craft Idea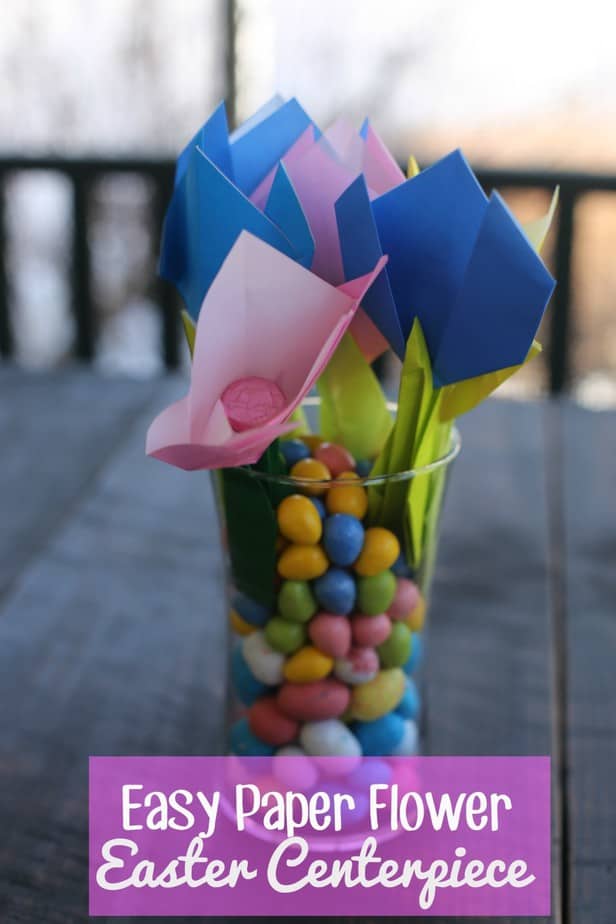 One of the things my kids love to do is to help make the table special. Making the table special can be on a random Tuesday for lunch, or it can be a full-blown holiday gathering with linens and fine china. They don't care. They love to make it special. Hershey's sent a whole bunch of their delicious Easter candies to us and challenged us to do something fun with them…and at first we did Origami Easter boxes to use as a centerpiece, but it wasn't really an "oh wow" so while we're still using those on Easter, they aren't our craft. The Hershey Easter offerings are a staple in our baskets every year, as well as in baking we do. With a wide variety of new and classic treats from Hershey, you're sure to fill this year's Easter basket with sweet treats the whole family will enjoy, too. I love that they are so easy to find- available at retailers nationwide!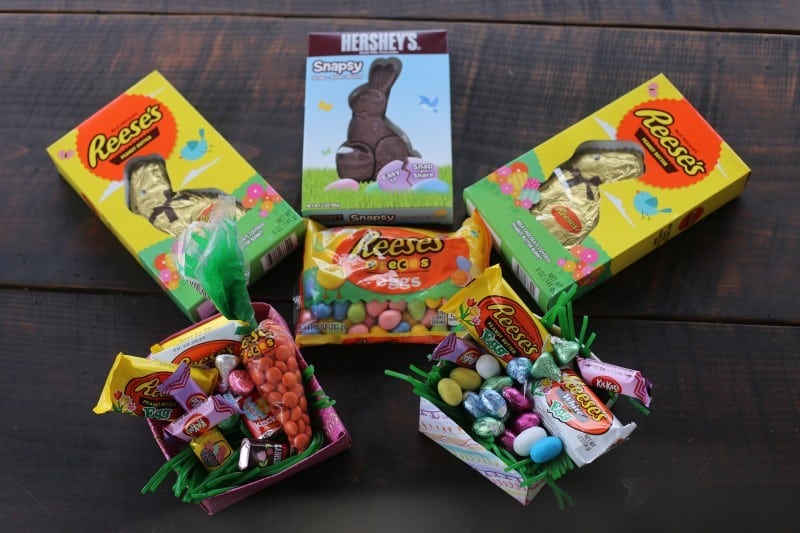 We decided to have some fun with flowers because it's finally spring… and my 10 year old wanted to show you how good she's getting with her origami practicing. So here is our easy Easter Centerpiece Craft Idea- Paper Flowers in Candy with a sweet surprise.
What you need:
Hershey Easter candy (We used Reese's Pieces Eggs and Whoppers Robin Eggs candies and you can use anything you like for the candy "stones")
6×6 paper (thinner is better for Origami)
Glass vase
Hershey's Solid Milk Chocolate Eggs candies for the surprise inside each flower
Tape
What to do
Fold 6×6 papers into tulips as directed (my daughter finds her instructions in books and/or on YouTube)- we have 6 total in our vase. (See video below)
Origami Paper Flowers for easy centerpiece idea from brett martin on Vimeo.
We did use tape to secure the tulips onto the stems, especially since we were adding weight to them with the candies.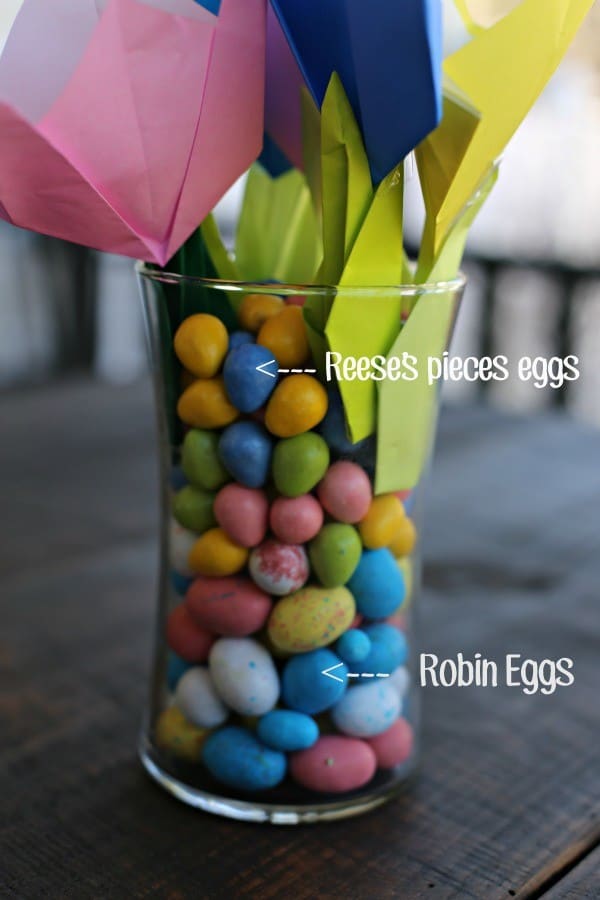 Pour your Whoppers Robin Eggs candies into your glass vase, followed by the Reese's Pieces Eggs candies (adjust the amount by how large your vase is). Jelly beans would also be super cute as stones, but someone might have eaten all the Jolly Rancher jelly beans while prepping for the photos and we don't want to name names (me).
Add your flowers into the vase and arrange as you like.
Gently separate the corners at the top of each flower and tuck a Hershey Solid Milk Chocolate Egg inside the "bud"
That's it. The kids are SO excited to bring our centerpiece to my brother's for the dinner table on Sunday, and all three were happy to take part in creating it.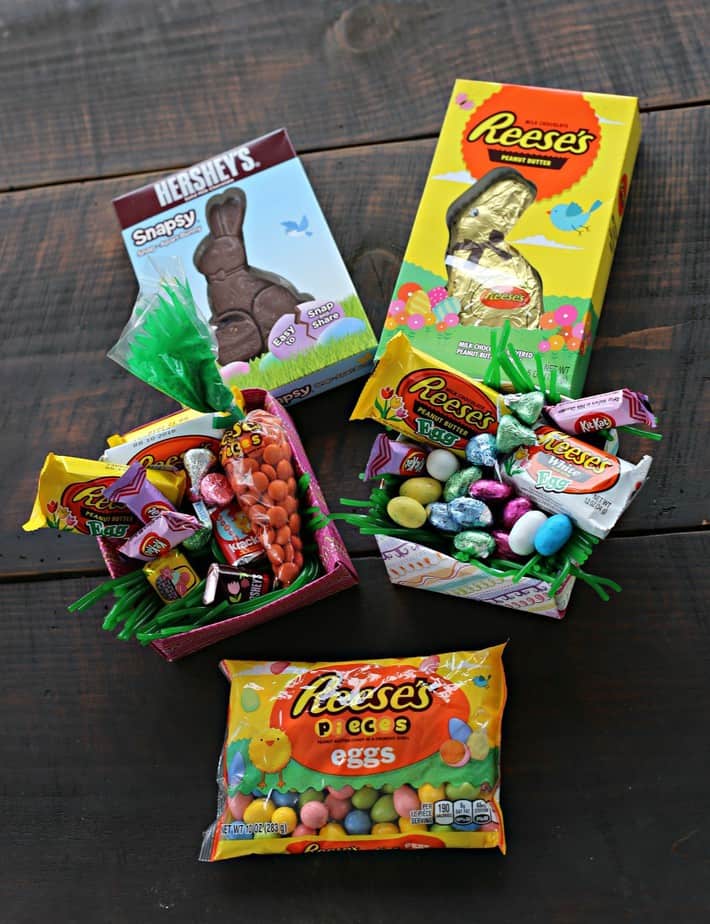 Find other ideas, read more Easter crafts and treats over at Celebrate with Hershey!