Easy Gingerbread Trifle Recipe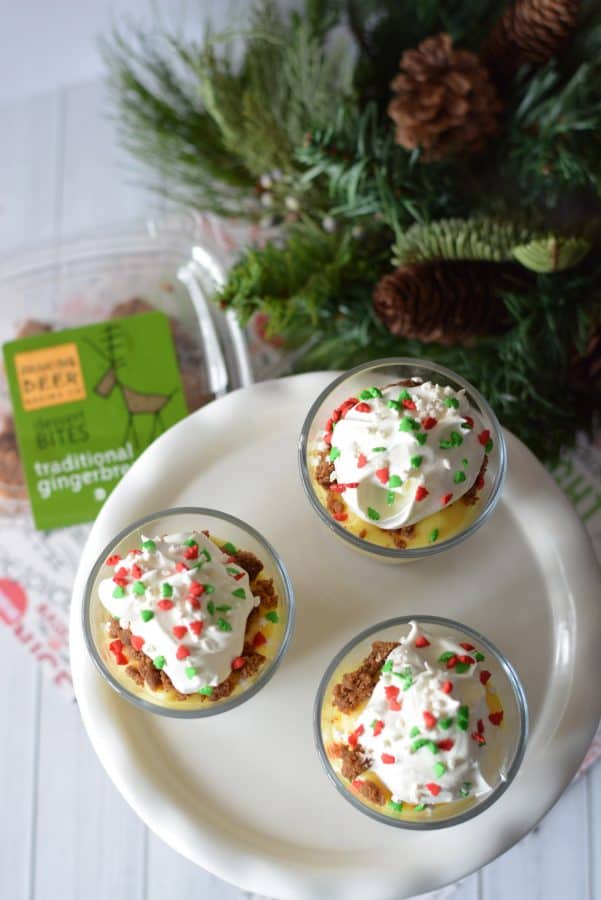 This easy gingerbread trifle recipe is brought to you in partnership with Dancing Deer Baking Co.  Opinions are my own. 
I can't even believe Halloween has come and gone. That was an exceptionally fast October, and here it is November already…the days are flying. The holiday craze is going to be here in a blink and we all know that means more demands on our time and extras added in to already busy family schedules. But if you are like me, when you are invited to someone's home during the holidays, you bring something along with you. It's polite. It's tradition.
It's also time consuming…
…and a lot of us don't have tons of time to spare!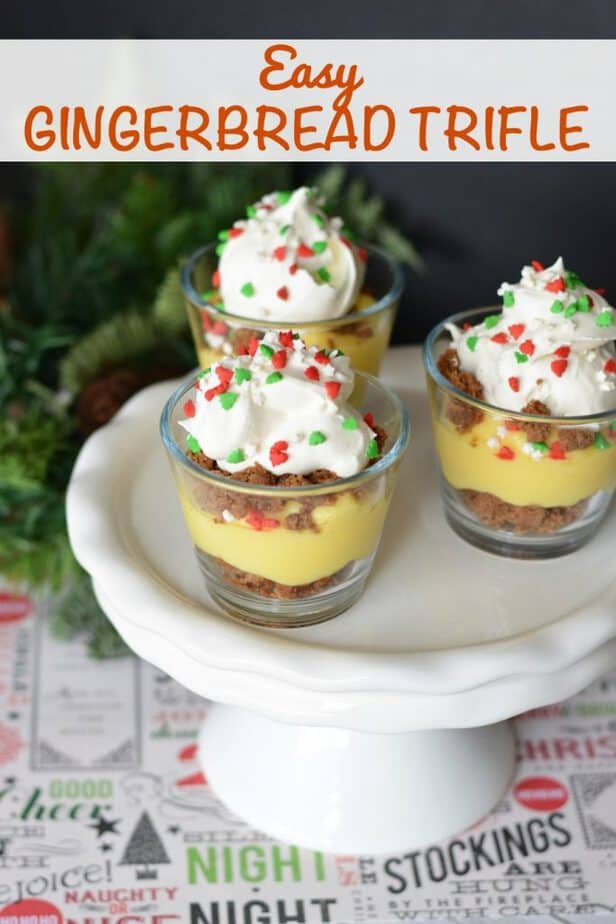 That's where my favorite semi-homemade recipes come into play. There are so many tasty goodies available at our local grocers that we can use to make fantastic desserts with, and only take a few minutes of time because the time consuming parts are done for us already (ie, baking!). Dancing Deer is one of my favorite brands to grab and go when we're looking for a quick and easy treat to bring to a gathering, and with the holidays coming, their Gingerbread Dessert Bites caught my eye as inspiration for this super easy gingerbread trifle recipe!
Easy Gingerbread Trifle Recipe
Ingredients:
1 package (6oz), Dancing Deer Baking Company Traditional Gingerbread dessert bites
1 small tub (8oz) whipped topping, thawed
1 small package (3.4oz) instant vanilla pudding
2 cups milk
Christmas shots (sprinkles, as many of you call them, but I grew up saying shots and will keep on doing so…)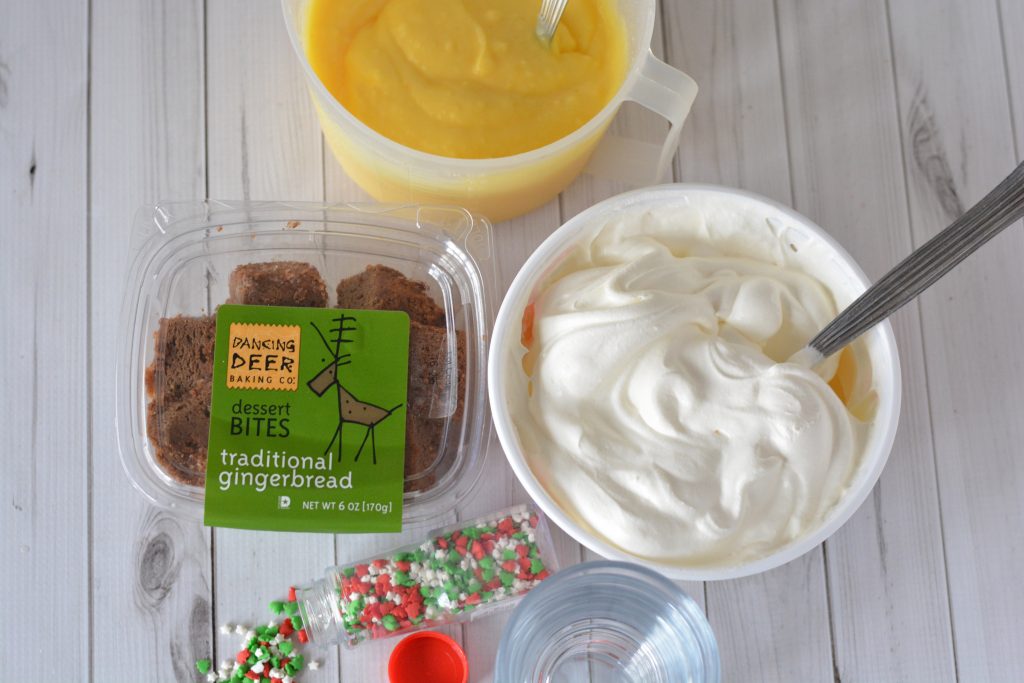 Directions
In a large bowl add pudding and milk. Use a wire whisk to mix well. Refrigerate for 5 minutes or until set.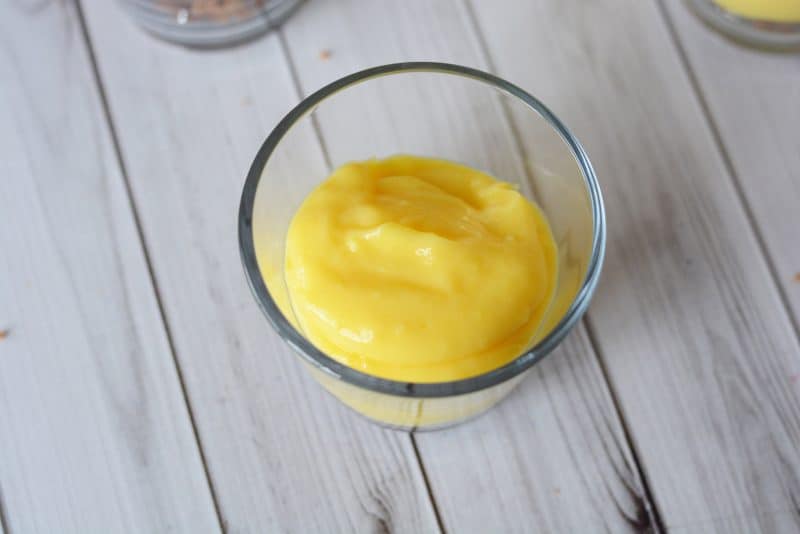 Crumble 1 gingerbread bite with your fingers and place it into the bottom of a small glass.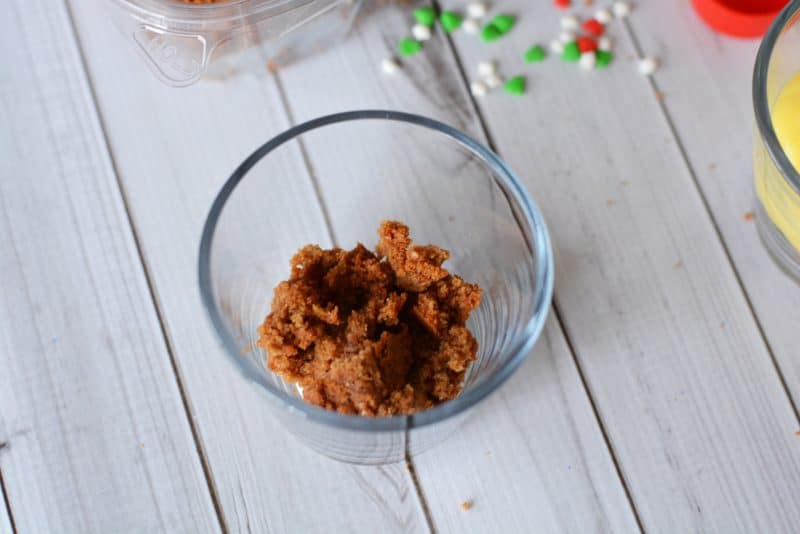 Add three tablespoons of pudding.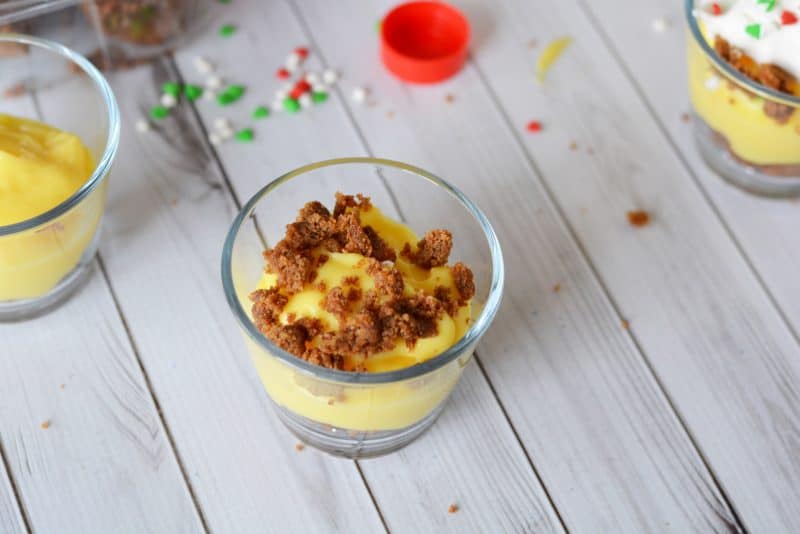 Crumble half a gingerbread bite and place on top of the pudding.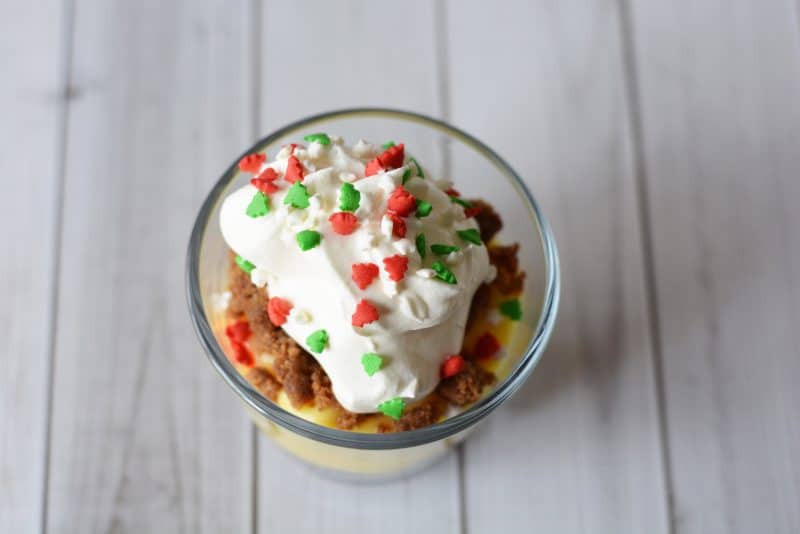 Top with a dollop of whipped topping. Add sprinkles.
Serve immediately or refrigerate until ready to serve.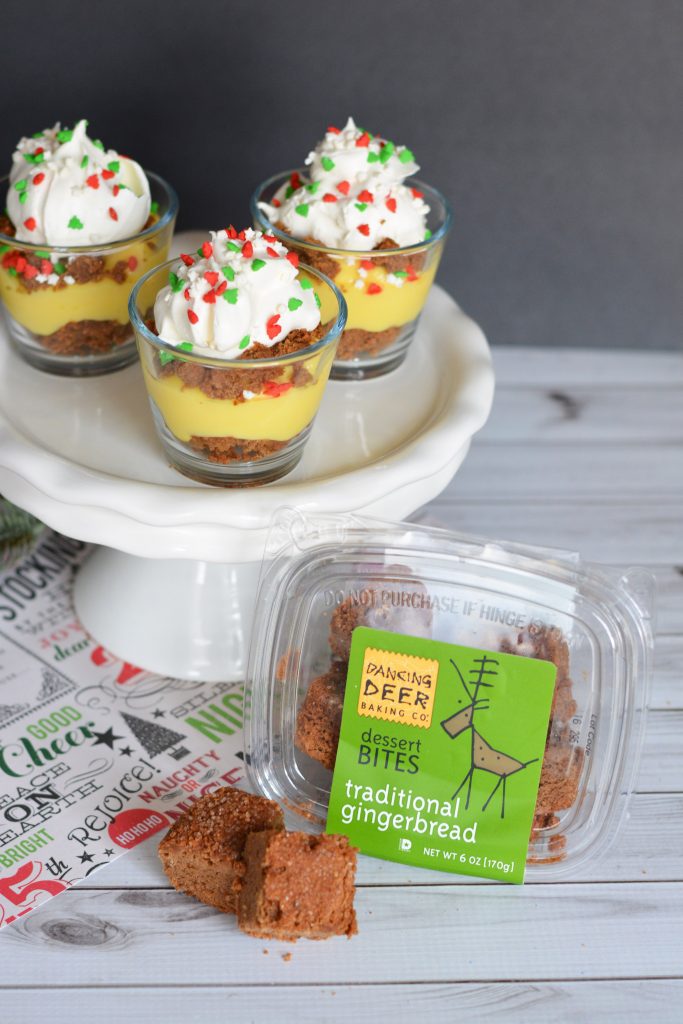 Not big into gingerbread flavors? That's ok! Dancing Deer Baking Co. has a huge variety of baked goodies available in stores and online for purchase, so you're sure to find something fabulous to try.  The Chocolate Peppermint Truffle dessert bites would be a delicious swap for the gingerbread bites if you were feeling like a little mint was more to your liking! We'll be sharing another fun recipe with the T
riple Chocolate Chunk cookies
in the coming weeks, so stay tuned!
What easy, semi-homemade recipes are you planning for this holiday season? 
[mpprecipe-recipe:2219]