Our daughter might be born to be a teacher.  She loves to help our three toddlers learn new things.  Colors, shapes, counting, you name it, she's helped them learn it.  As they get a little bit older, she's been starting to use her smartphone or our Fire to help her out as she is determined to get them learning to read.  It's been very frustrating to her to find a great app, then find out that it's either for purchase or comes loaded with micro transactions that can end up costing you a fortune.  There's a lot to like about our Amazon Fire HD 6, especially since we have a Prime account.  Access to a lot of great content for free can be a real lifesaver when you find yourself on a budget.  We recently discovered that Amazon can come to the rescue on the apps as well, with Amazon Underground.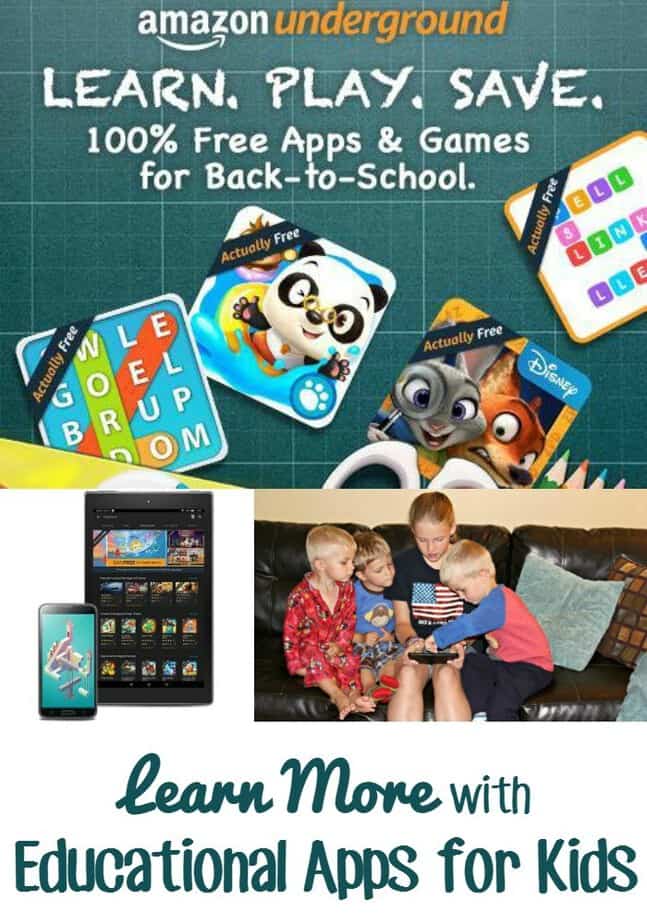 Learn More with Educational Apps for Kids
Amazon Underground is an app that you install on your Android smartphone (generally compatible with Android 4.0 and above, which is to say, pretty much everything). If you have an Amazon Fire (5th generation and newer), then you automatically have access to Underground apps.  Underground is a special selection of apps and games that are normally paid that Amazon pays the cost for with developers so you don't have to.  This includes things with in app purchases, so it really is "Actually Free".
Currently there are about $20,000 worth of free apps, so there is definitely something for everyone.  There are productivity and educational apps in addition to games so you can let the kids (or your spouse) pick and choose from a huge library and not worry about surprise charges.  You get to enjoy full access and not have to deal with annoying waits put in to try to get you to spend money to improve your experience.  We originally got our Fire as a helper on road trips but find ourselves using it for much more than that and with Underground that will continue to be the case.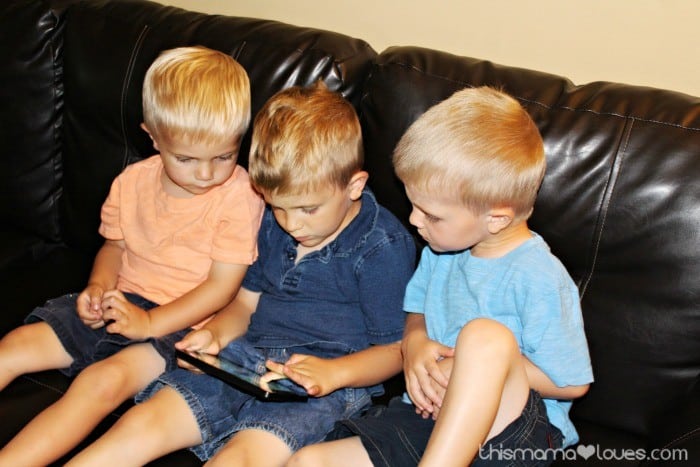 Ella has found lots of apps she loves for herself and many she loves to use with her little brothers.  They are always a captive audience when "Teacher Ella" is on the job, even early in the morning before she heads off to school.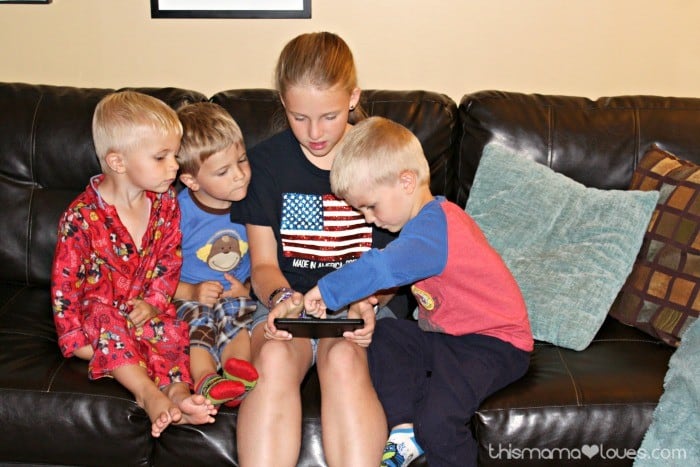 The little boys love the apps that sister has been teaching them!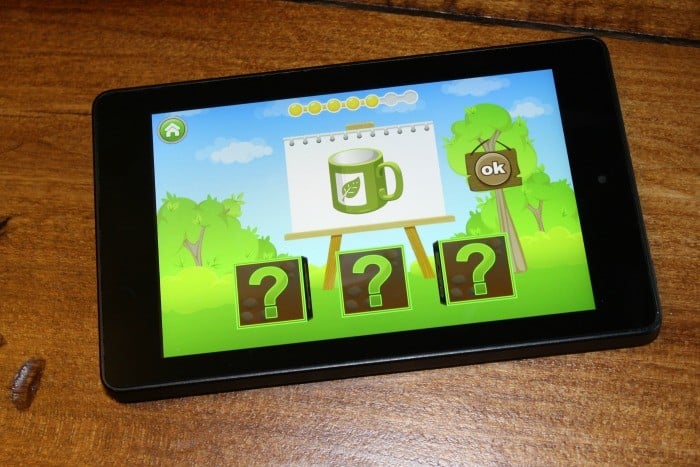 If you need a tutor in your home and want to pay room, board and travel costs, we'll talk about sending Ella over to you, but if you want to save some money on apps to inform, instruct or just entertain you, consider giving Amazon Underground a try.  You can learn more at http://clvr.li/2bE9Kzb .
Here's a quick video of what we think of Amazon Underground!
As a Bonus: Amazon Underground and Boingo Wireless are running a promotion until 12/31/16 – any customer that downloads the "Actually Free" version of the Boingo Wi-Finder App on their Android smartphone gets 6-months of FREE Wi-Fi for up to 2 devices (up to a $60 value).
I was selected for this opportunity as a member of Clever Girls and the content and opinions expressed here are all my own.