You may know that Alexa can be helpful when it comes to home maintenance, pulling up a recipe, or finding a great craft tutorial. And while Alexa can be a like a personal assistant for an adult, the truth is Echo Dot Kids can offer those same, kid friendly services for your child. Look below at 8 fun and education ways kids can benefit from the kid friendly Alexa Echo, and see how helpful of a device it can be!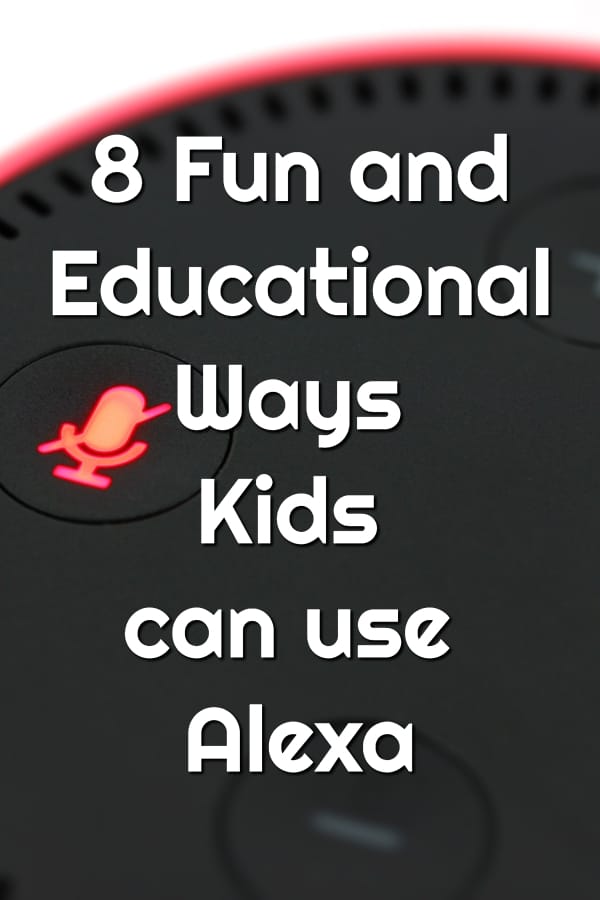 8 Fun and Educational Ways Kids Can use Alexa
1. Enhance spelling skills.
Spelling Bee is available through Alexa Echo and is a fun way for kids to work on their spelling skills! Why not make learning as fun as you can? Learn spelling skills and compete in a child friendly way. This program is perfect for grade school age children and so much fun.
2. Enjoy storytime.
Magic Door is available on Alexa Echo to help children easily wind down at night. Magic Door provides an interactive story time that children can enjoy in as little as 20 minutes, making it perfect for bedtime. The stories have an interactive option and are excellent for grade school age children.
3. Get curious.
Kids love asking millions of questions, right? Now they can, AND get the answers they are looking for. Curiosity is an Alexa Echo program where kids can ask all sorts of questions. No matter what the topic or question, Curiosity will give children a child friendly and appropriate answer to help settle their own curiosity.
4. Enhance math skills.
Math Mania is an Alexa Echo program that helps kids work on those ever budding math skills. Kids can take quizzes and explore math concepts in a child friendly way, helping them grow more self confident in their math skills.
5. Fall asleep with ease.
Help children enjoy a peaceful bedtime when you try Sheep Count. This features allows for children to count sheep and enjoy a more peaceful bedtime routine. Pair it with a story from Magic Door for the perfect bedtime.
6. Beat boredom fast.
When you play Guess the Number, kids can beat boredom fast! This is a fun way to pass the time while waiting for dinner, getting ready for bed, etc. This fast and fun game should keep kids entertained for hours!
7. Be your own game show!
What kid hasn't wanted to be on a game show? With the Deal or No Deal option, kids can be the star of the game show! This is another fun game that can be used to pass the time when boredom hits or is perfect for use during parties and gatherings. Kids will quickly get hooked on this game, so be fair warned!
8. Learn to tell a joke!
If your kids are anything like mine, (and it would give me hope that mine aren't just horrible joke tellers) telling jokes does not come naturally. Oh my gosh. It's been awesome having Alexa tell them jokes- they have learned to be much better on delivery of their punchlines!
You don't have to purchase the Echo Dot Kids version for your family, although I'm really happy we decided to have this in our home for the kids to use. It comes with a year of FreeTime Unlimited built in plus other kid safe features to give parents peace of mind. You can also get 3 of the Dot Kids for under $100! The Echo Dots are also a great price right now- you just have to decide which you'd like at your house. Learn more about the differences between Echo products at Amazon.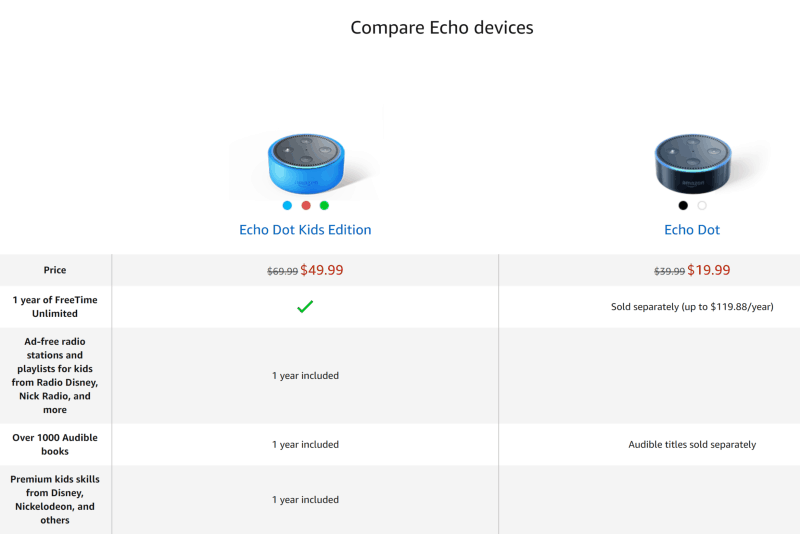 Don't forget accessories- if your kids each have their own Echo Dot, let them personalize it (and protect it) to match their style! There are a lot of Echo Dot skins available to suit any color scheme or interest- even unicorns and mermaids!
If you have never thought of Amazon Echo as an option for your family, now is the time to consider it. Consider these 8 reasons your child can have fun with and learn from Alexa this holiday season, and see if an echo device isn't the perfect addition to your household.