Here's a fun Massage Table – a printable Elf on the Shelf idea- for your overworked scout elf. Look, it is hard work running back and forth to the North Pole to report to Santa..and all those hijinks? Sprinkles in the toilet, hiding in the freezer, etc…STRESSFUL . Poor little guy (gal) could use a good massage, hot peppermint stones and all. Lucky for all of our beloved Scout Elves we created this cute and fun printable that is a snap to cut out and assemble for you.  Add a Barbie to give the massage and a few props and bam- you have an awesome Elf on The Shelf setup ready to go without too much fuss.
I always like to have lots of ideas for our little elves- I don't know about you but I almost forget (or DO forget) to move or do something fun with our elves and the kids are always so sad when they don't move or get into mischief. This printable Elf on the Shelf idea (check out our adorable and funny dunk tank for your elf!) is my way of making some simple fun that we can all use- and share- and keep the magic of Christmas alive! There's also a fun Silly Elf Photo Booth you can use one night… We have at least one more up our sleeves this season, so check back!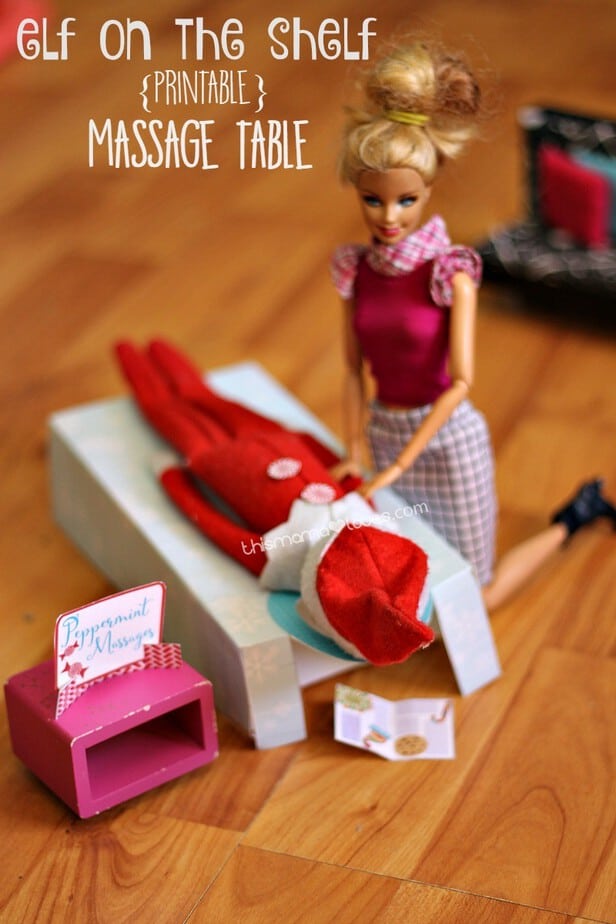 Elf on the Shelf Massage Table Printable Elf on the Shelf Idea
You will need:
our FREE printable Elf Massage Table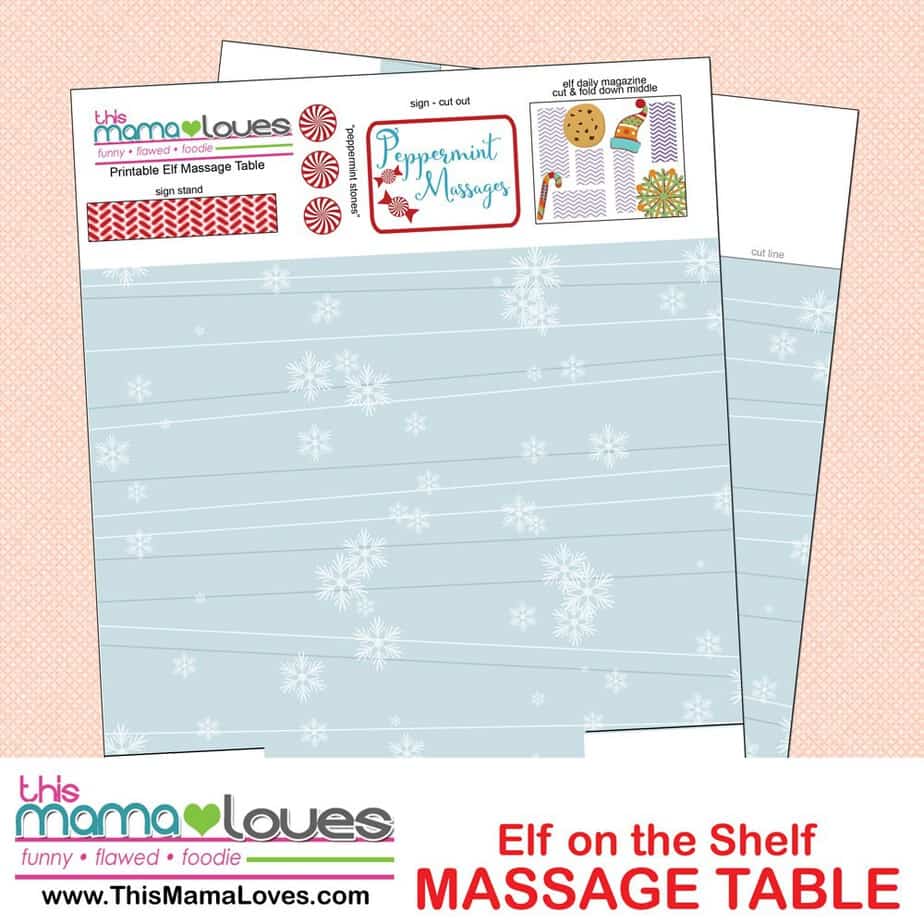 scissors
tape
Elf on the Shelf Scout Elf (or whatever kind of elf you use!)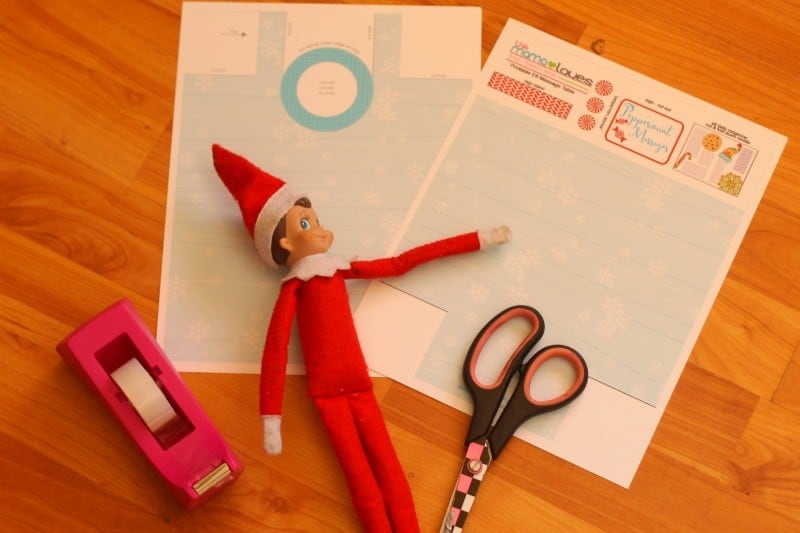 Directions: 
Cut out massage table and other items, following the lines.
Fold the sides into the center of the page, tape and glue them then over lap both sides of the "table" then tape them together.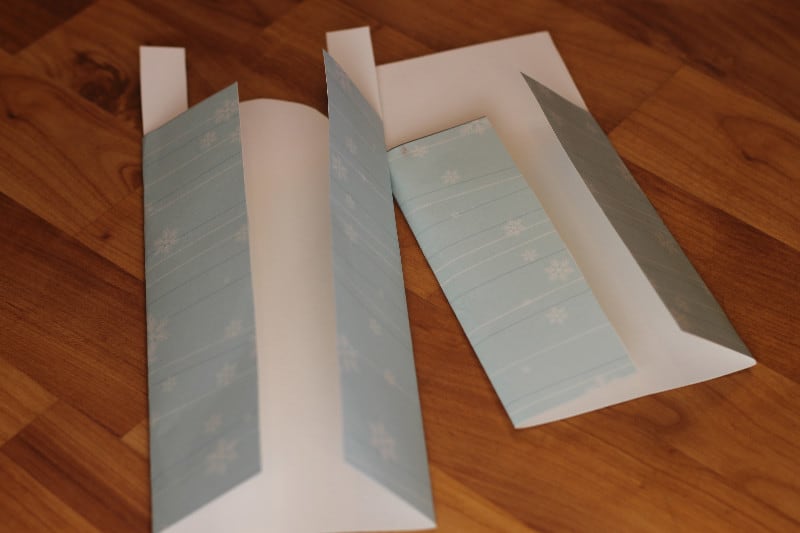 Cut out hole in table top for the elfs face.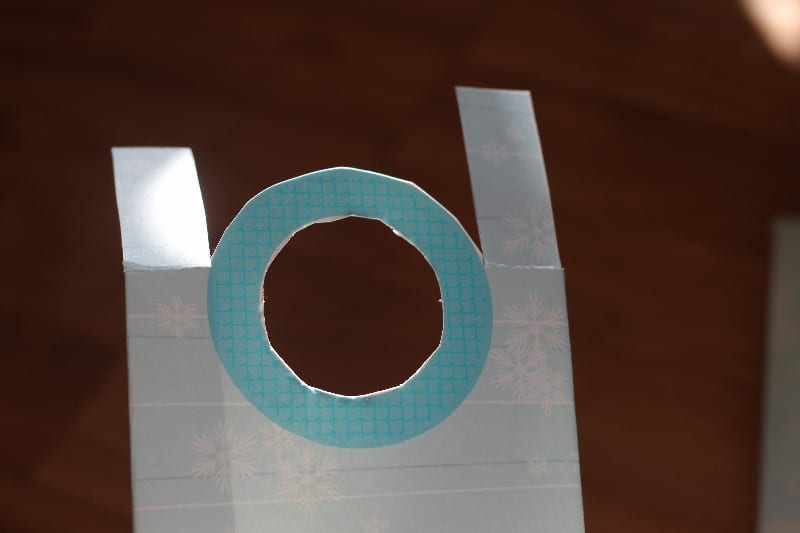 Securely tape the two pieces together, the hole will be the top.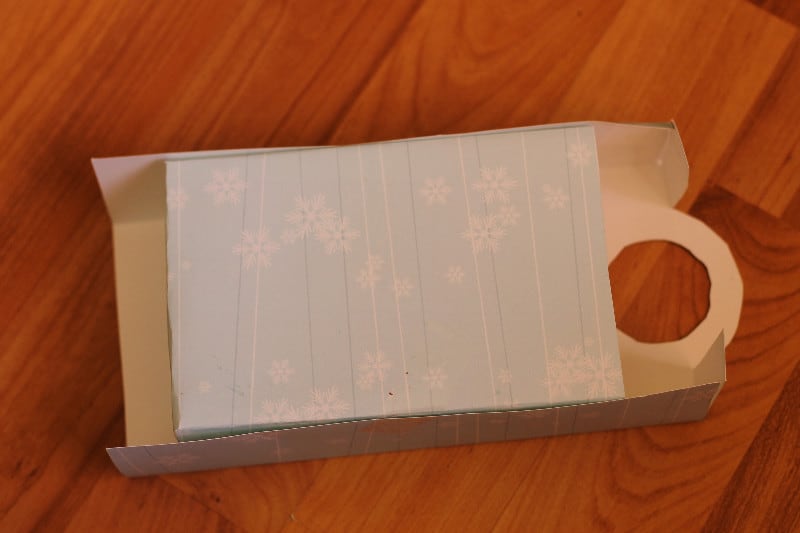 Pop your elf on the shelf in place with his hot peppermint rocks and magazine to read. Don't forget a lovely masseuse to relax those tense shoulders.