Guys… it is almost "That time of the year". You know.. time to dust off the old Elf on the Shelf and start brainstorming clever ideas for him to perform. While he is tons of fun and gives the kids something to look forward to everyday sometimes it is tiring coming up with cute ideas. But, have no fear, we are bringing you some printables that make it easy for you to set up fun scenes for one of your favorite North Pole Visitors. This FREE printable we are sharing with you today is an Elf on the Shelf Dunk Tank… all you need is tape, card stock, a pair of scissors, some mini marshmallows and of course your Scout Elf! Just make sure you are stealth and print this when the kids are at school or you are at work- you don't want any littles finding these!
The printable dunk tank is super easy to put together and the directions print right out with it. Just cut along designated lines, fold the two sides of the booth, tape together inside and out to secure, then tape the bullseye to the side, and pop the Dunk an Elf sign on top. Download the Printable Dunk Tank pdf right here- or click on the image below.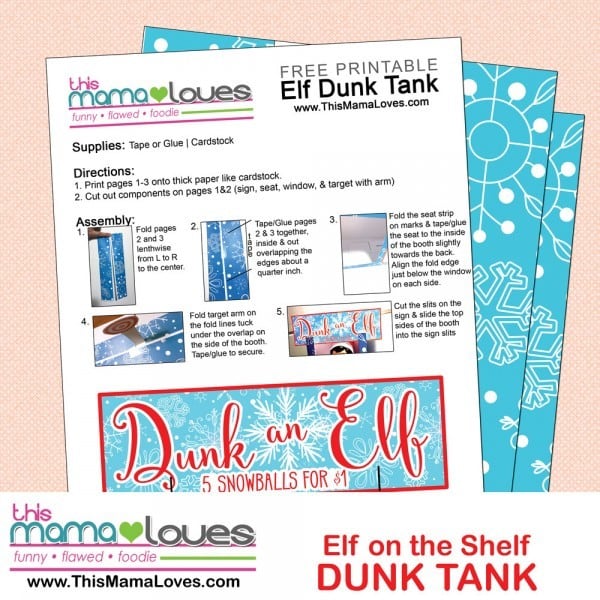 I sat my Elf  on a can and taped him to keep him in place.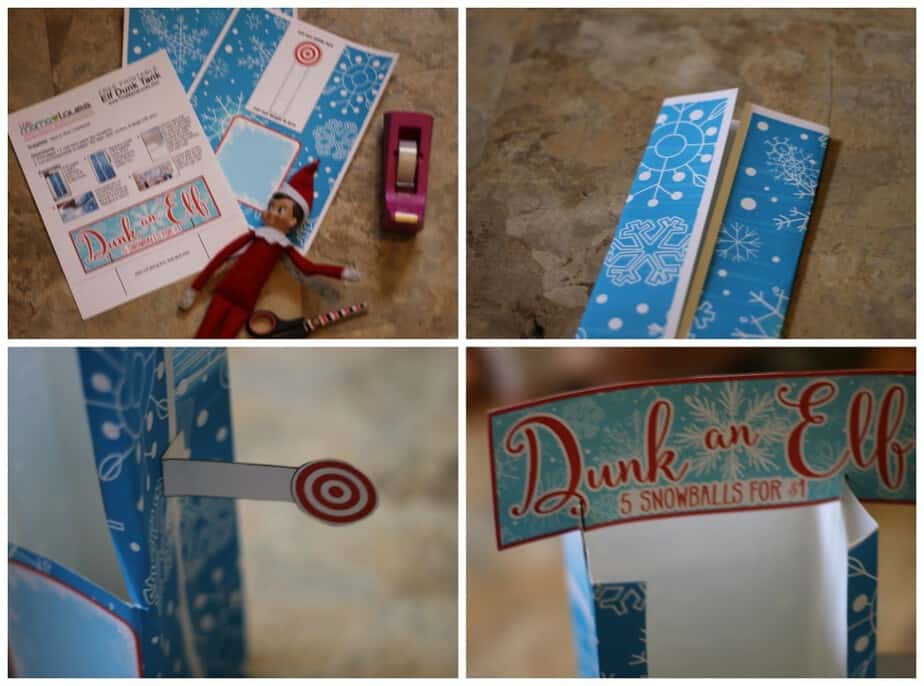 He WILL sit on the paper bench included with the dunk tank, but if you feel like you want a little more support, just slip something under the 'bench' to give your elf a little more support so you don't come down in the morning to a toppled scout elf and a mini marshmallow explosion!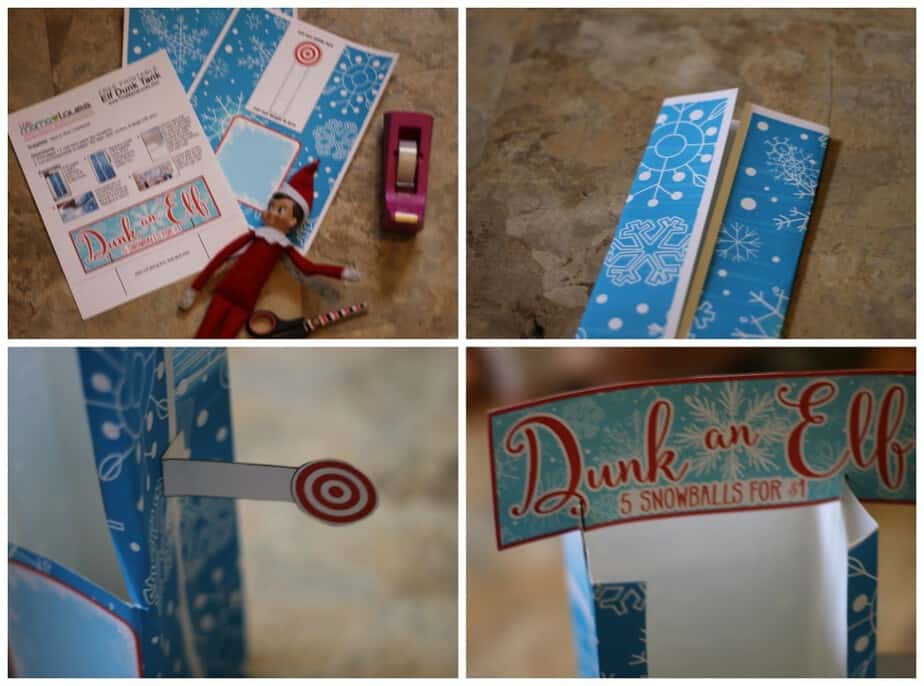 Ta-Da!  Your fave Scout Elf has a whole new way to cause some mischief, and get some giggles out of the kiddos.  Wait till you see what we have coming next week! In the meantime, check out how to make Elf on the Shelf Cookies!!