Happy Cinco de Mayo! We're going super simple for our dinner plan for the holiday- we love to eat on this fun foodie holiday, but we do also have gymnastics twice on Tuesdays and simply don't have a lot of time to cook. This Enchilada Quinoa recipe  will be quick and easy, plus easy to eat on the go….if need be..  It's super easy to do quinoa as a meatless meal option because it's so high in protein.  Plus, it's delicious and works well with so many flavor combos!!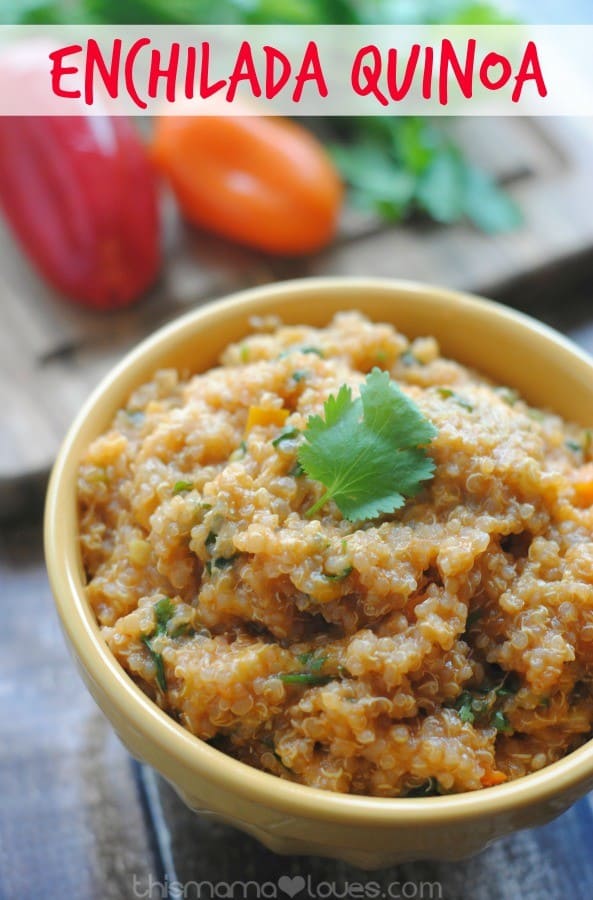 Enchilada Quinoa
Ingredients –
1 C. quinoa, cooked according to package directions = 2 C. total
1 C. shredded mild cheddar cheese
1 bunch of green onion, chopped
1 red or yellow pepper, diced
1/2 C. fresh cilantro chopped
2 tsp minced garlic
1 tbs. olive oil
salt & pepper to taste
Directions –
Heat the tablespoon of olive oil on medium/high heat and saute the green onion and diced pepper with the minced garlic until tender – about 10 minutes.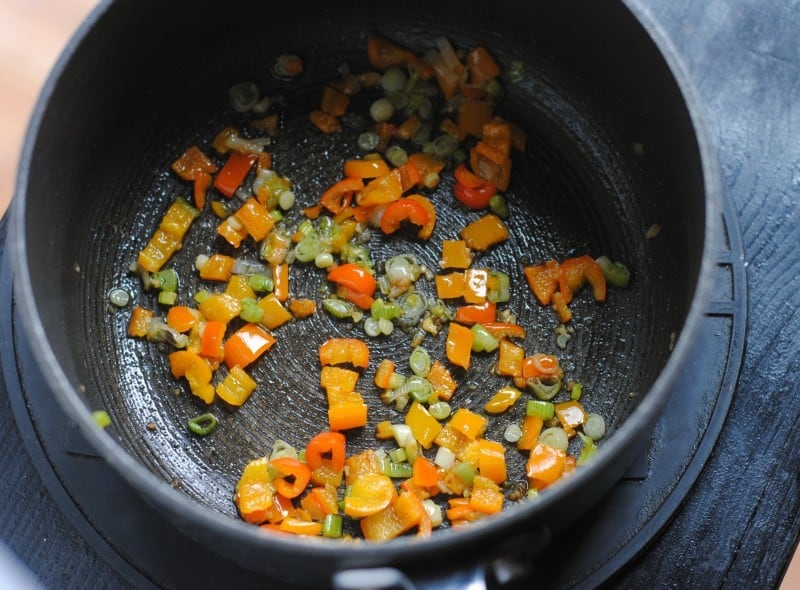 Next, combine the cooked quinoa, shredded cheese. Stir until melted through.
Lastly, add in the fresh cilantro and salt & pepper to taste.
*Makes approximately 3-4 servings
(I kinda ate most in 1 sitting, oops.)
[amd-yrecipe-recipe:13]