This blog post is sponsored by Mott's and SocialMoms. The opinions and ideas expressed here are my own.Having kids in activities often means we're on the go. Like many moms, multitasking and running all over is kind of the norm for me!!  With social media being such a prominent part of our lives, there's almost an unspoken pressure to do fun, perfect things all the time.  Pinterest especially puts a lot of pressure on things- we've all seen Pinterest fails (and I've shared many of my own)… and the reality is, most of us aren't living Pin-worthy moments every single day of our lives. But that's ok.  We're not supposed to have perfectly picturesque moments every single day. We're supposed to be living this life, no matter how messy it gets.

Sometimes, I'm more with it than others.  Other times, like this past Monday, well, notsomuch.  We were kind of rushing to get out of the school parking lot- the kids kept stopping to chat and my son's attention was not on staying with mom to get to the car…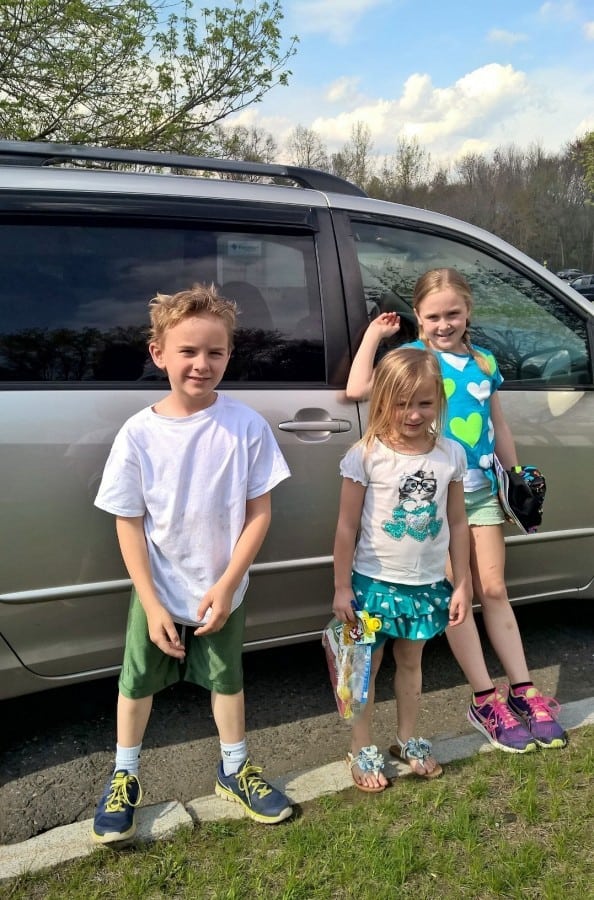 …anyway, we got to the parking lot and I had to grab a box of cookies someone wanted to buy so as I was opening the back of the van, I was asking the kids to please get in and buckle quickly. We didn't want to be late.
Mind you, there were at least 10 parents/kids/teachers in earshot…as well as the k-5 kids getting on buses…my oldest got in and buckled, super fast. As she was doing so, I got the back opened and was shocked to see an empty trunk- no cookies, and none of the normal 1293535626 random things that live inside of the Martin mobile.
We were were at the wrong van. By this time, people were smiling, and a few laughing.  We live in a small town, so they knew.  I knew. I was laughing, and my oldest was all kinds of confused.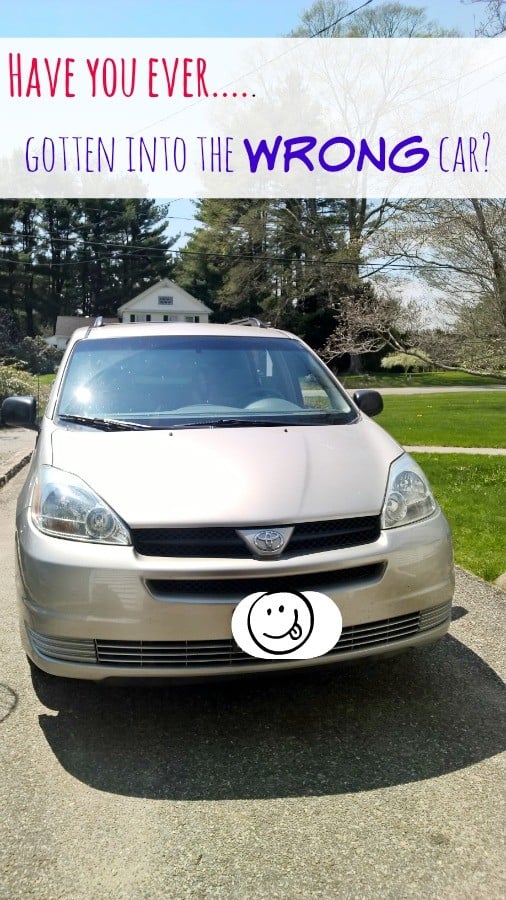 My van was 2 cars down.  It's silver.
The one I opened was gold.
The poor woman who owns the gold van was so confused.  She also never leaves her vehicles unlocked, she said, but today she was running late.  Thankfully she has a good sense of humor and laughed when I told her she may not EVER want to leave her van unlocked, not with the Martins in town!
Do you know I had parked my van not 15 minutes prior to going back into the parking lot?  Yep.  In 15 minutes I was able to forget where I parked and apparently, what color the van I've driven for 6 years was.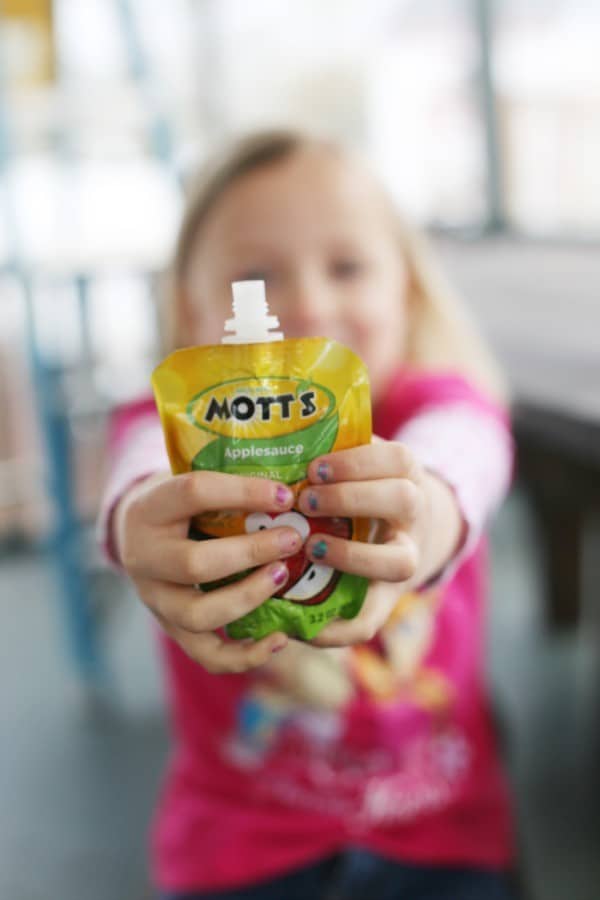 In my defense, both vans (hers was the same "era" and model as mine) had an X on the plates.
We all had a good laugh at ourselves on the way to gymnastics.  We even made it on time!  AND, the kids were happy to have their fave snacks to enjoy in the car on the way. I was happy to have a Mott's Snack & Go pouches with me – a no-fuss snack so we were sure to not have any other reasons to laugh at ourselves later on that night.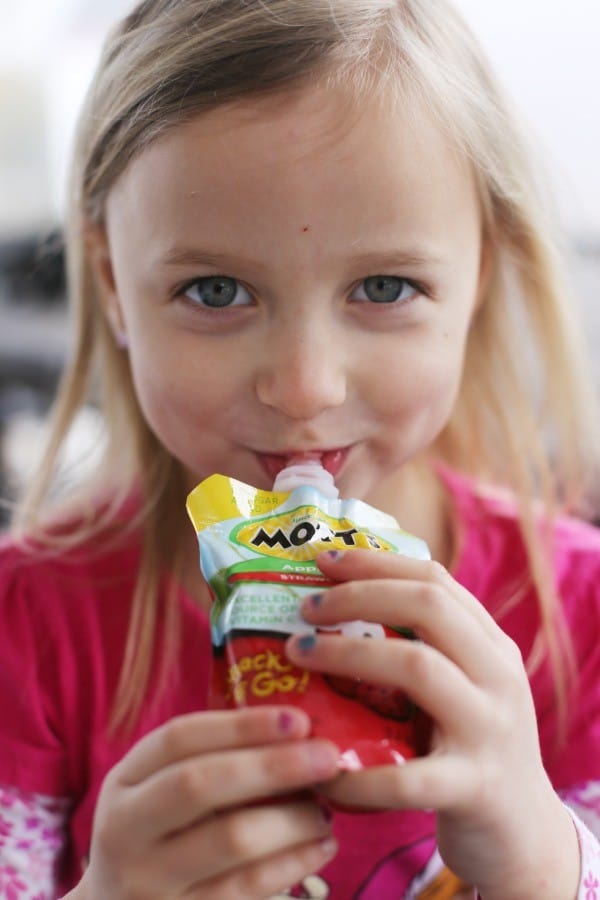 Did I mention we also had one of the kids' friends with us?  Who's mom is also a teacher at school?  I may be getting kudos for my awesome snack supplies on the go with the kids, but oh, will it take a while for me to live the whole wrong car thing down.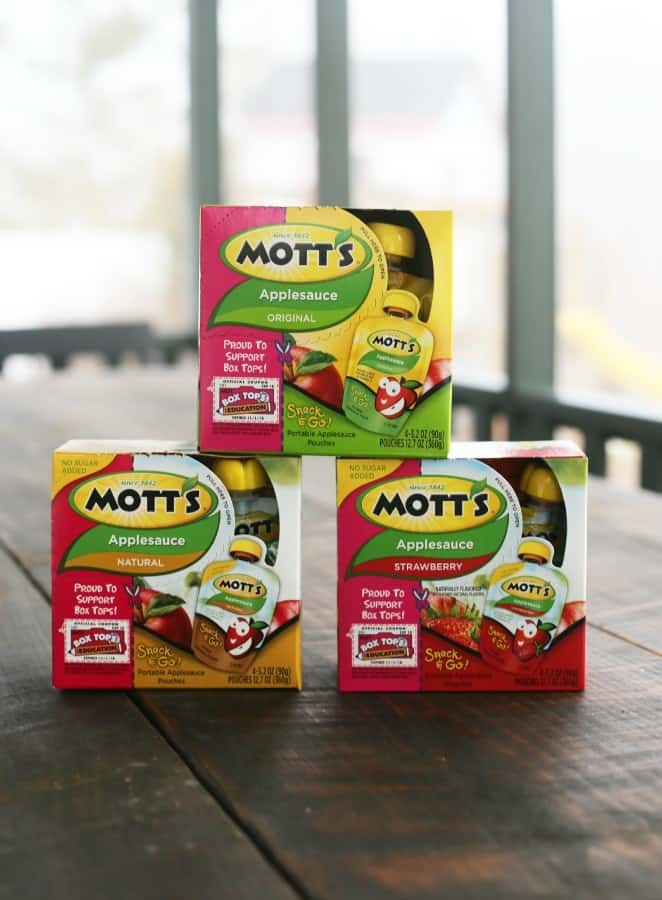 We LOVE Mott's Snack & Go applesauce pouches.  The kids love the yum, and how easy they are to open. I love that they are getting the same awesome Mott's applesauce we love to give them at home on the go- with no muss, no fuss, with no sugar added! Plus, it's fun to have food in a pouch. No matter which of the Snack & Go flavors you choose – Strawberry (my little one's fave), Original (my oldest loves this one) and the Natural – you'll know you are giving your kiddos an excellent source of vitamin C and a healthy snack*.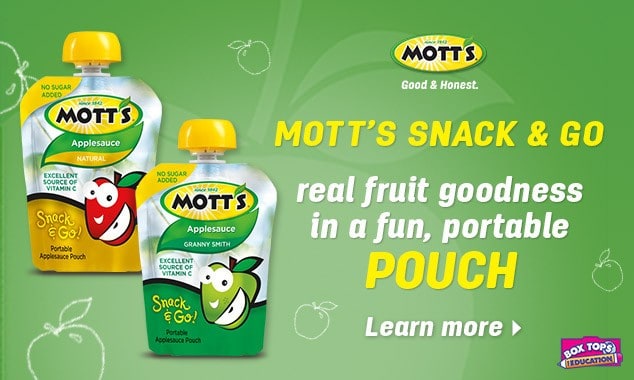 *Mott's® Snack & Go Strawberry, Natural and Original applesauce pouches are an excellent source of vitamin C. Mott's® Snack & Go Strawberry and Natural applesauce pouches have no sugar added.
This blog post is sponsored by Mott's and SocialMoms. The opinions and ideas expressed here are my own.