Essential Fall Layering Pieces
This essential fall layering pieces post is sponsored by Mirum.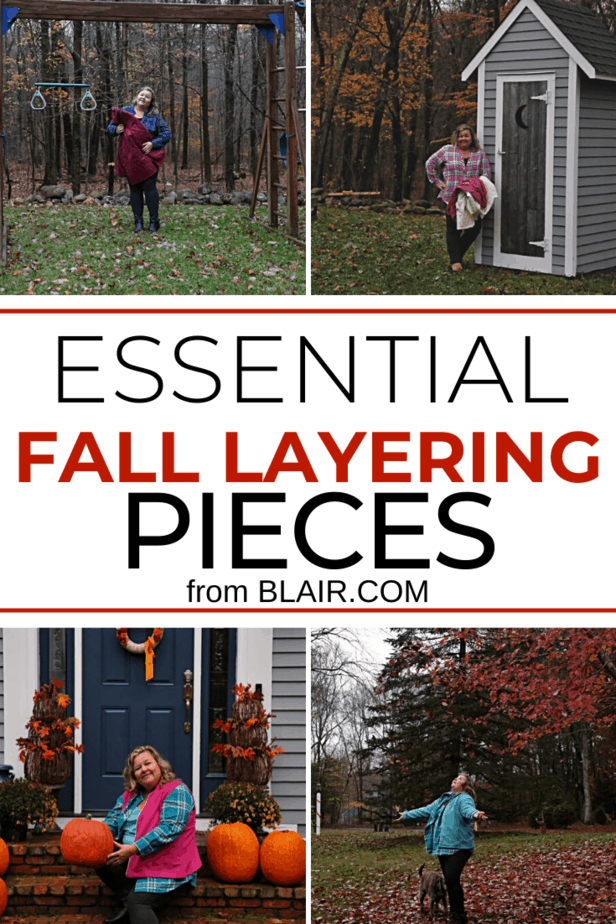 As much as I love my flip flops, when the leaves start to turn and the temps drop, I embrace the time for layers here in New England. We often joke that it's November in the mornings and August by late afternoon, only to get back to November by bedtime.I don't know about you, but when I'm getting dressed for the day, I want to be comfortable. With 20-40 degree variations throughout a day, you need to dress for all temps. I usually go with a tank top and some kind of button down or snap/zip top over the tank, because you can wear it open for a little less warmth but button up for more. Those pieces and a fleece jacket are pretty much my fall uniform, with some variation of leggings or jeans on the bottom.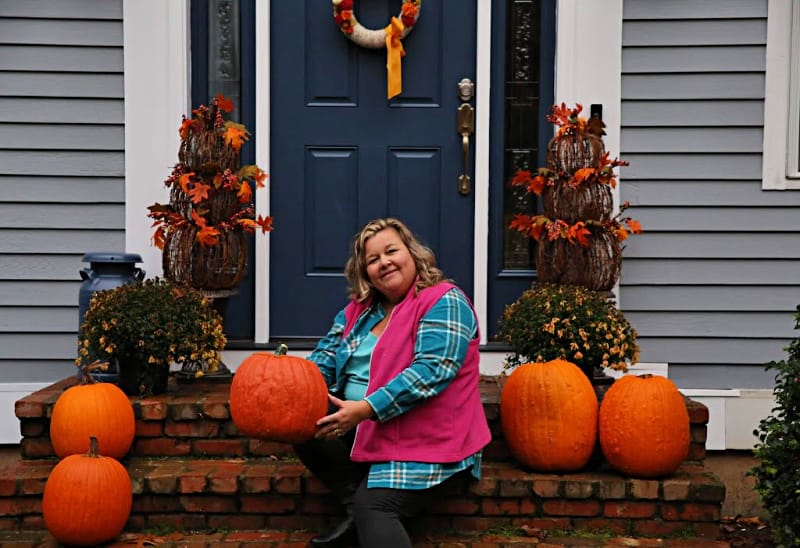 Blair.com lets me mix and match my comfy layers to make my favorite seasonal looks work for all outdoor activities with family and friends, from crafting garden projects from the thrift store finds to watching the kids' soccer games and everything in between!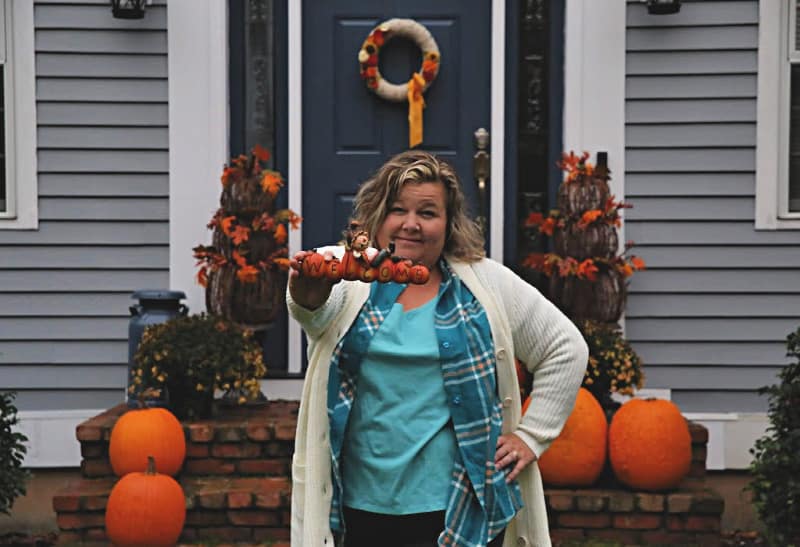 Some of my favorite looks this season are plaid tunics- I love plaids, especially in bright, bold colors. With a tunic I can pair jeans, leggings or jeggings underneath to create a different look, and also do booties or simple slip on sneakers for variations too. Plus, if I'm warm in the sun I can do the tunic unbuttoned and it'll look as cute as it does when buttoned! It also works when layered with a light fleece jacket, color coordinating or just a different color altogether.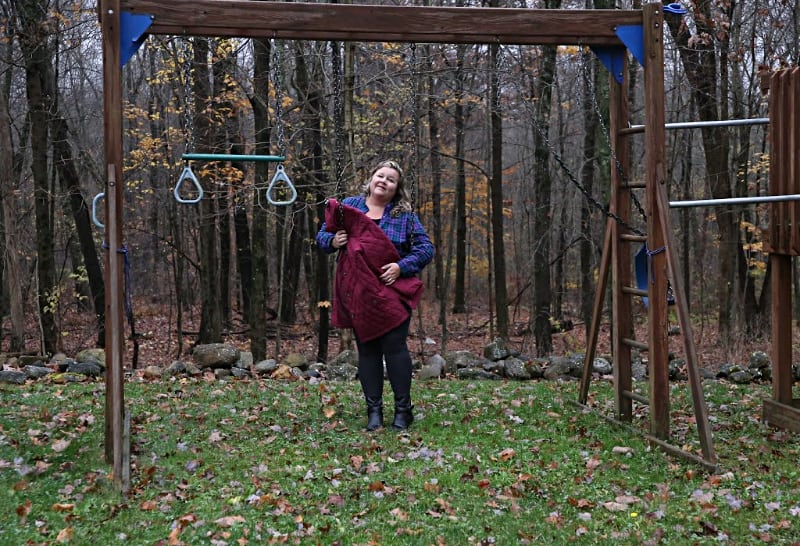 Plus, with layers, you can mix and match different pieces and color combos and have a whole bunch outfit and wardrobe options without spending huge amounts of money. A Quilted Car Coat is always a good piece to own because it offers a bit of warmth without a lot of bulk, so it's the perfect coat for layers! Now that we've been watching our kids play sports outdoors year round for so long, I've learned to keep a fleece jacket in the car for all of us, as well as some light gloves, along with a blanket because you really just never know what you're going to need for layers at outside events!
Example A You'll be ready to watch the kids' sports games outside with these layers, especially with some gloves and a Fleece Jacket on hand if it's an early morning game.
Black Essential Stretch Tank, Flannel Tunic, black leggings, black booties
Example B Great for shopping, apple picking, a bonfire party
Pink Essential Stretch Tank, Flannel Tunic tied off and unbuttoned, black leggings, black booties
Example C- Perfect for a pumpkin patch outing or lunch with the girls
Pink Essential Stretch Tank, Flannel Tunic, Jeans, Black Booties
There are tons of options when you get some solid basics like tanks and bottoms and mix it up with different prints and colors for button downs, tunics, zip up jackets and sweatshirts! It gives you a whole lot of variety to mix and match to your heart- and your wallet's content, while keeping you both comfortable and warm! I wear Blair.com well, do you?