Doing your best to stretch your money is something that everyone should be practicing, even if money isn't something that you have to struggle with. People often spend and waste their money on things they won't really need, meaning that they could potentially be missing out on buying other things that would have a much more positive impact on them. For example, buying a coffee out every day might not cost much per day, but after a week or two, you're looking at a much bigger number. If you had to pay for it all at once, a lot of people would turn that offer down as it's a much bigger sum. Today, a guest writer shares tips for stretching your money further than ever.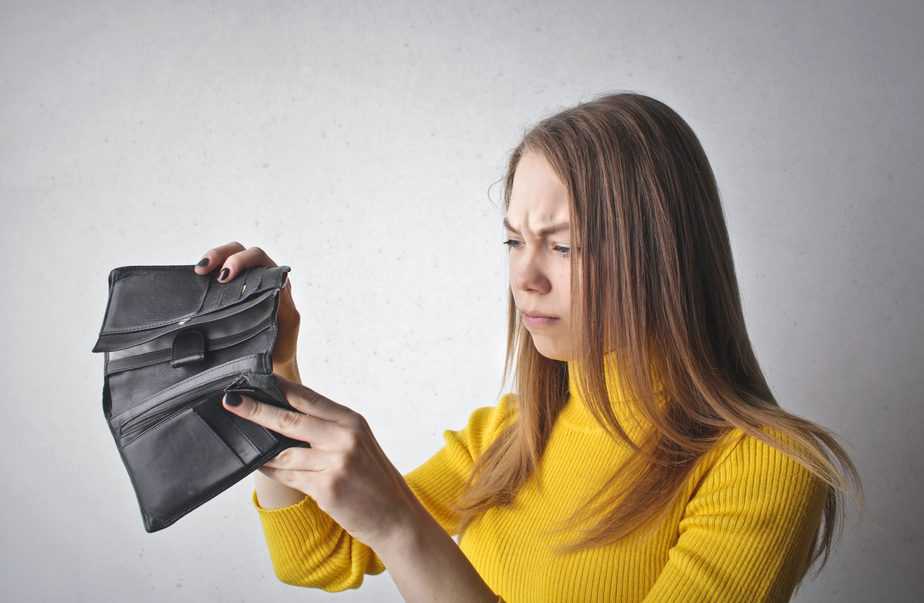 Everything You Need To Know About Stretching Your Money Further
Cutting out the unnecessary spending
The first step to making your money go further is getting read of the things that aren't all that important to you. You don't always need to spend extra on things that you're not generally going to get much use out of, and sometimes learning to stop doing that can save you quite a lot of money. It could be anything like a subscription that you don't end up using or paying extra for premium delivery times because you don't want to wait. If you want to hold onto your money for longer, try being a little more patient with things!
Stop buying brand food
In many cases, buying brand food over value food can cost you more than double the amount, which is crazy if you add up how much you spend on food over a whole year! Sometimes getting used to a different taste or texture based on the brand can be difficult, but if you can find a cheaper alternative that works for you, then it's a win for your wallet!
Learn to make things yourself
Just like with brand food, finding out how to make things for yourself can save you a whole lot of money. You don't have to go out to restaurants to get good food, you can learn to make it yourself! That said, you'll have to make sure that you have the proper cookware beforehand, but that's just a small investment in the scheme of things! If you can find enjoyment in cooking, you're set to get started on trying out new things! Anyone can cook, you just need to make sure you get the preparation and timing right, and you're fine to follow instructions!
Try investing
It can be difficult to invest your money, and it's not something you should do if you're already struggling, but there are secure investments you can make that are sure to get a return on them! For example, investing in real estate is going to ensure that you have a steady income from it, as you'll be getting it from tenants. Of course, you won't get an immediate return, but proper selection of tenants and care for your property is going to go a long way.
It doesn't have to be real estate that you invest in, it all depends on your own skills and knowledge. Some people invest in cars, fix them up and sell them on, others might try with stocks! It's important that you know what you're doing with your investment, and that you have the time and ability to follow it through until you get your money back!
Money borrowing
A lot of the time, borrowing money might seem like a bad idea, as all it brings is a risk when you spend it. You want to make sure that you're going to be able to pay it back when it's due, else you're risking interest. The idea is, you borrow from a lender like Plenti, and then you have the money ready for when the time comes. You get to hold onto your own money for a little longer, and you increase your credit score while you do it!
Proper money management
Keeping a close eye on where your money goes every month can be a great help when it comes to managing your spendings. You can total up where all of your money goes and identify where you need to cut your spending. It's not difficult to track your spendings, just write it down every time you spend money, and how much you spent! It can be a little bit of effort to get everything added up and displayed in a way that's easy for you to make changes to, but it will be worth it if you can get into the habit of it.
Learn to say no to yourself
Temptation can be a real enemy to your wallet, and it's important that you're able to say no to temptation every now and then. You don't always need to buy things just because you want them, even if you really want them. Focus on buying things that are going to pay for themselves, things that are going to be truly worth the price. A lot of the time, people will buy something on an impulse, and then lose interest in it a few days later. Even if you lose interest in it, that money is still going to be gone at the end of the day!
Rent your space
Sometimes people have a lot of space that they're not using in their home, and it's being wasted when you could be making money from it. It can be hard to let another person into your home to let out your unwanted space, but if you start to think about how much better off financially you would be as a result, that soon becomes easier! Your electricity bill is divided, your broadband bill is divided, and you're being paid for rent! Just make sure you know what you're about to take on and are reasonable with what you're offering!
Be energy conscious
Sometimes people are careless with their electricity and appliances in their home and tend to just leave things switched on. Sure, it doesn't cost much to have your lightbulbs on in an empty room for one evening, but it does for a whole month. Think about how much further you could be stretching your energy bill if you were to just turn off the lights and other appliances that you're not using! Wasting energy only hurts your wallet, so it's good to start being more conscious of how you use it.
Pay attention to waste
Wasting energy isn't the only thing that you should be aware of, but things that you buy should also be monitored. Is food that you buy frequently expiring? Have you got things in your cupboards that have been there for years, but keep stacking up? Are you buying things that have no purpose? When you start to pay attention to what it is that you buy, you'll start to see how much of your money is actually going towards nothing and is instead just wasted.
Plan your purchases
If you start to plan out what you want to buy, you'll find that there are ways you can save money on it there. Knowing what you can buy in bulk and what you're definitely going to get use out of can start to save you money going forward; you'll just have to deal with the overall cost upfront! While it's a bigger initial investment, there are often bigger discounts on bulk items when you buy from suppliers of retailers. This is usually something you should only do if you know that you're going to need and use them, and the product won't go to waste!
Planning out what you're going to buy also means you're going to be more able to take advantage of sales. If you know you're going to need something in the future, then waiting around and seeing if there's a sale going on to buy it before you actually need it would be the sensible option! It's better than waiting to buy it until you need it, especially if you can get a big discount on it.
Ambition
It can be hard to save money and hide from temptation when there isn't anything that you have plans to use your money on, which is where it helps to be ambitious. What could you invest in that would make your life better? What could you buy that would make you happier? Knowing what that is can help you put your money away for a while, as you want to put it towards something bigger than what you were initially going to buy! It doesn't have to be anything grand, but the idea of moving somewhere nicer, or getting a new car is surely something that's worth saving for!
Most people find it hard to stretch their money, and it's usually only something people seek to do when they're having financial trouble. You should always seek ways to better improve your financial status, as you never know where you're going to need that money for something important! You may even have to deal with an emergency that could leave you out of pocket! What are your money stretching tips?