I love wreaths and am maybe even a little addicted to making one for every holiday and season.  This is a really simple Fall Wreath made from fabric scraps and a few other inexpensive items.  It's a great wreath for anywhere in the home and will look beautiful through Thanksgiving.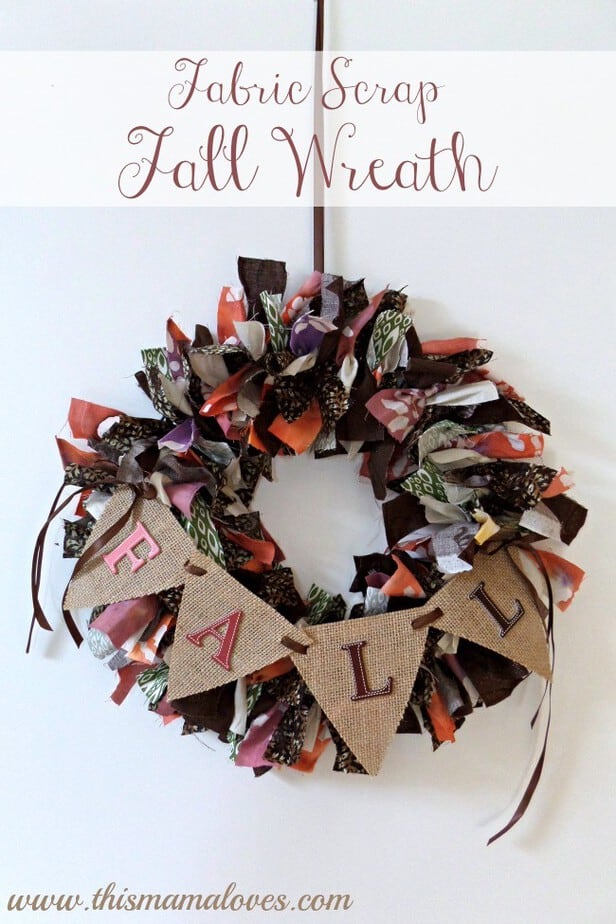 Fabric Scrap Fall Wreath
Supplies:
several colors and patterns of fabric cut to 1 1/2″ wide strips, 6″ long
burlap sheets cut into triangles about 3″ wide
medium size cardboard letters for scrapbooking (in colors to compliment the fabric)
ribbon
hot glue and glue gun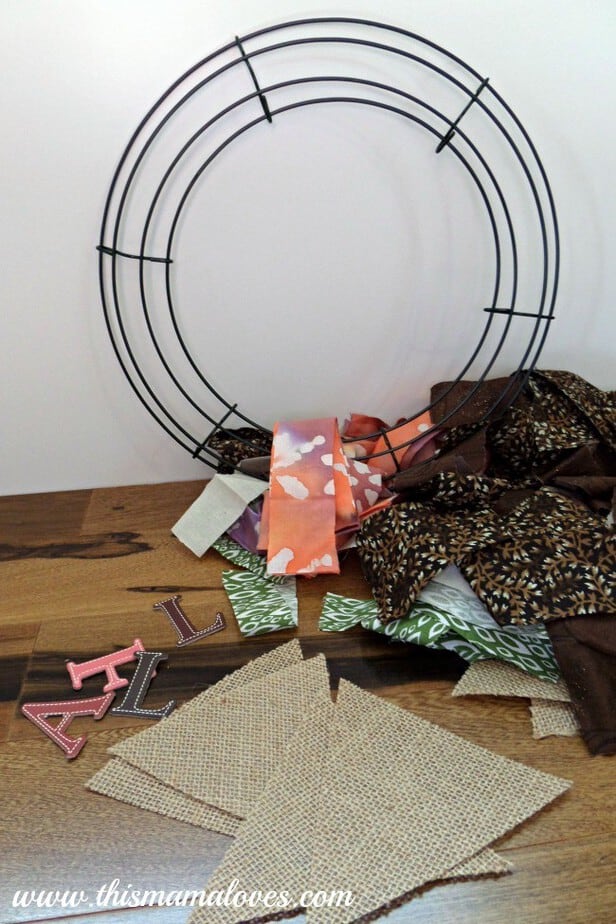 Instructions:
Begin by sorting the fabric strips by color and deciding whether you'll put tie the strips on in an order or randomly.  I chose to do a pattern with mine so there would be an equal amount of each color around the wreath.
Once your strips are sorted begin tying them onto the wreath form.  I tied them in a simple knot.  I alternated tying them on the two wires in the center of the form to give the wreath a more full look.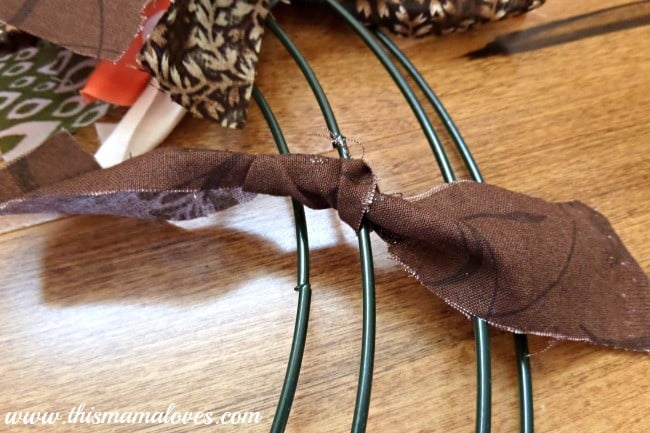 Continue tying the strips on until the wreath is full, pushing the tied fabric tight together.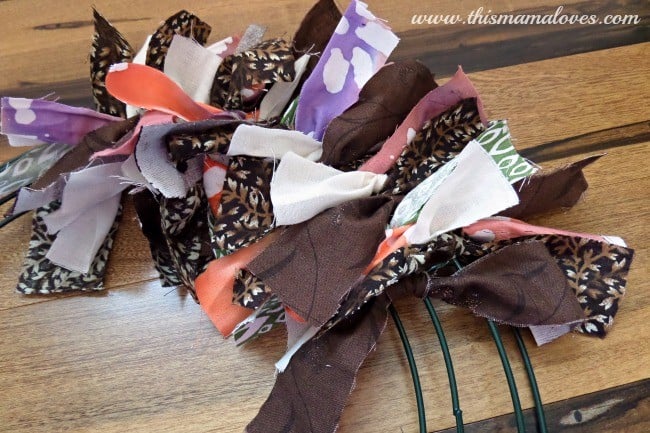 Glue the cardboard letters onto the burlap triangles using hot glue.
Cut a small slit in the corner of each burlap triangle and thread a thin ribbon through the front of the left corner and back out on the other corner.  Continue threading the other burlap triangles onto the ribbon as well.  Carefully tie a knot in each end, at the F and L.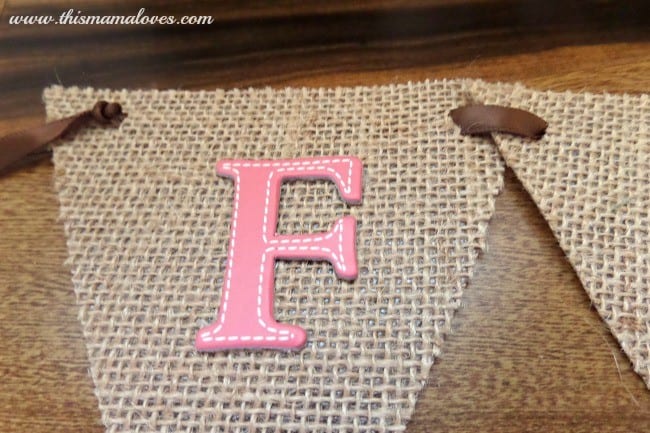 Tie the ribbon into a bow for each end of the fall banner and attach it with hot glue to the knotted ribbon.
Now, hot glue the fall banner to the wreath at each side.
I looped a long piece of ribbon around the top of the wreath and tied a bow to hang the wreath from my door.
This Fall Wreath will look great displayed with our Fall Pumpkin with Felt Flowers!