Whether you're cooking a dinner for two, cooking for the family, or hosting a dinner get together, you'll need some good side dishes. While it's true that the main dish is usually the hero of any meal, side dishes are still important! You certainly don't want to serve canned corn to guests! With these recipes, you'll find some classic side dishes with a twist, and some absolutely mouthwatering dishes that are sure to impress! Sides don't have to be simple, they don't have to be fancy- they can even be the star of the meal if you want. Live a little.  Bend the rules.  Sometimes we like to do a quick main dish and focus on the sides that go with them- a Ristorante pizza or chicken on the grill can be made into a fabulous meal with something special on the side to go with it!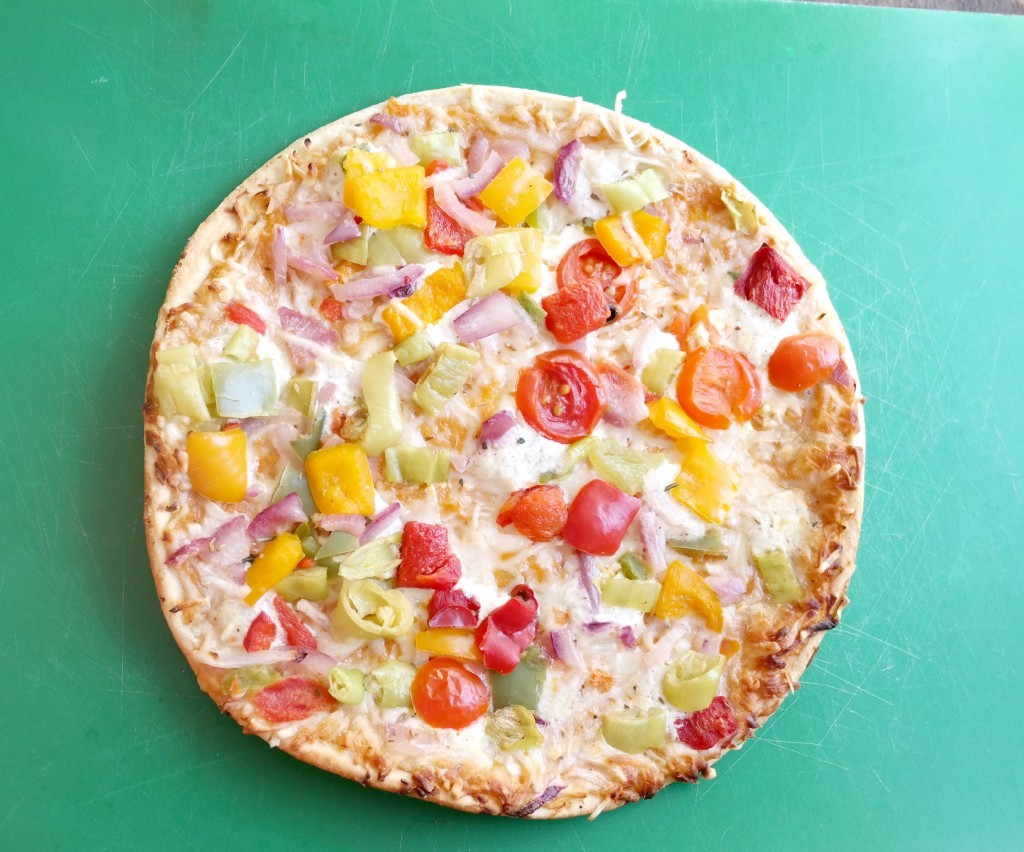 I'm sure you remember by now that Ristorante by Dr. Oetker is our go-to frozen pizza brand. I always have 2-3 of them on hand in the freezer downstairs.  It's quick, it's easy, and with plenty of delightfully pleasing toppings, something for everyone.  The gourmet toppings lend themselves to a full meal and not just quick pizza fixes, so you feel like you are indulging a little!
To see if Ristorante pizzas are available near you, check out the Store Locator. Don't see Ristorante in your supermarket? You can put in a request with the store manager!
Be sure to like Ristorante Pizza on Facebook and enter their Savor Your Summer sweepstakes for fun giveaways before it's over!
I love Ristorante because of its delicious toppings, particularly the veggies. Check out these fabulous side dishes we found around the web- wonderful side dishes to complement Ristorante pizzas and sneak even more veggies into your meal!
Summer Salad with Pepitas
We have a garden and are fortunate enough to be able to grow much of what we enjoy IN our salads right in our backyard. Salad's always a quick and easy side dish, all year round, but in summer, we like to mix things up a bit.  Fresh chopped broccoli and pepitas add some fun new flavors to this salad, a little more calcium and protein, and a little extra crunch! Perfect with a pizza for dinner on the porch.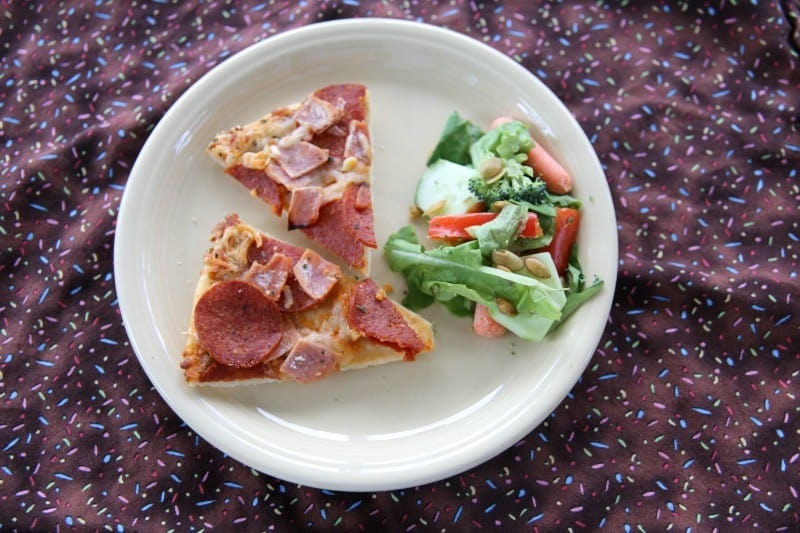 Grilled Zucchini– This is a favorite simply because it's a quick and easy recipe you can make with just about any in season veggie.  Simple seasonings and a quick turn on the grill make for flavorful, healthy and delicious sides.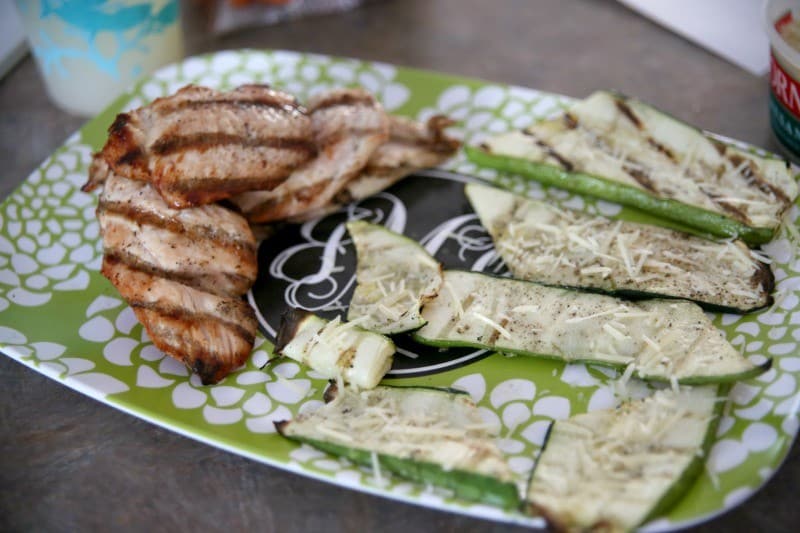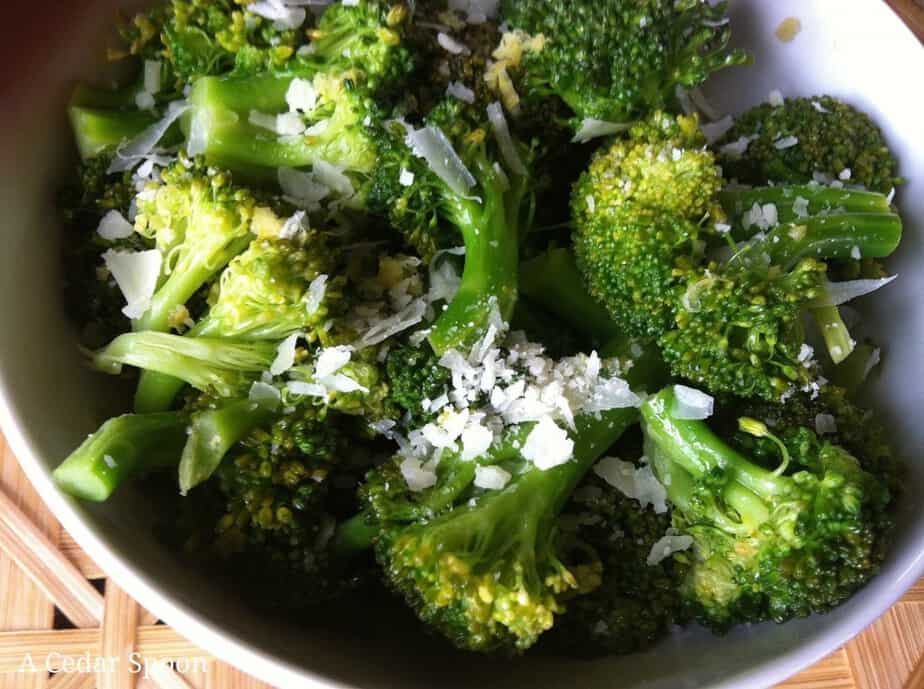 Lemon Parmesan Broccoli goes SO well with the Pizza Vegetale. Lots of delicious flavors and no meat- a great Vegetarian dinner idea that's quick and easy.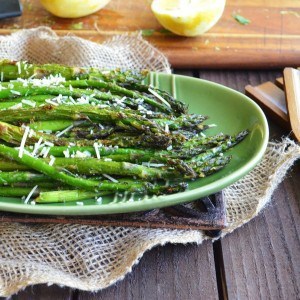 Asparagus is one of our top 3 veggies in this house- we'll eat it any time of year with just about any meal.  The simple flavors of this side dish pair also pair well with any of the Ristorante pizzas- they will serve to complement the pizza toppings and not pull away from them.  Lemon pepper asparagus is also a great side to pair with fish for a main course!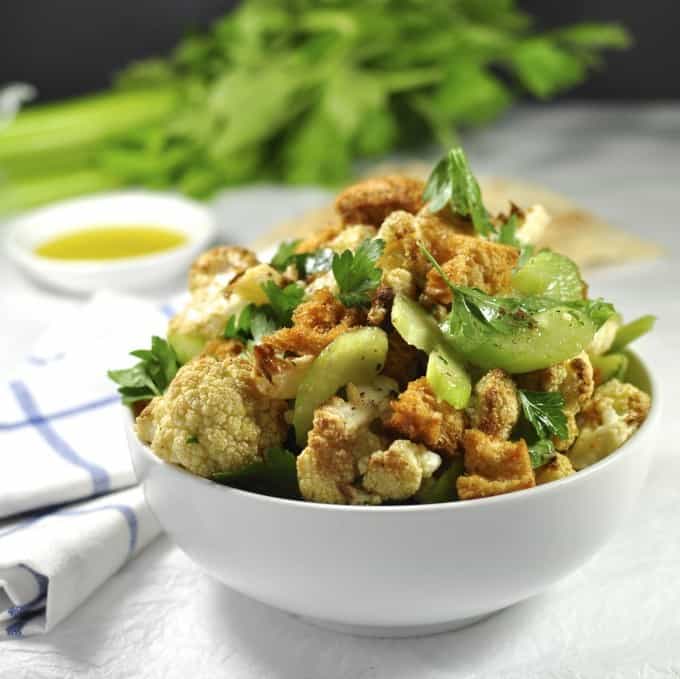 Pizza and a salad with roasted cauliflower?  Great dinner idea, ready in no time!
 This post is sponsored by our friends at Ristorante by Dr. Oetker.  Opinions are my own.