A favorite and rarely seen cereal in our family growing up was Alpha-Bits cereal.  I loved it for oh so many reasons, but mostly it just tasted good…plus, my mom so rarely got "fun" foods for us that having alphabet shaped cereal pieces to enjoy just seemed SO EXCITING.  Fast forward to me at age 39 and I still like fun foods…and I still like Alpha-Bits.  I decided to have a little fall-themed fun with Alpha-Bits and create a fall snack recipe with them. The result?  Alpha-Bits Snack Mix. This recipe does use candy corn- it's a great way to use up some of that Halloween candy you have laying around!
I am being compensated by Alpha-Bits for my participation in this campaign through my affiliation with the Mom It Forward Blogger Network.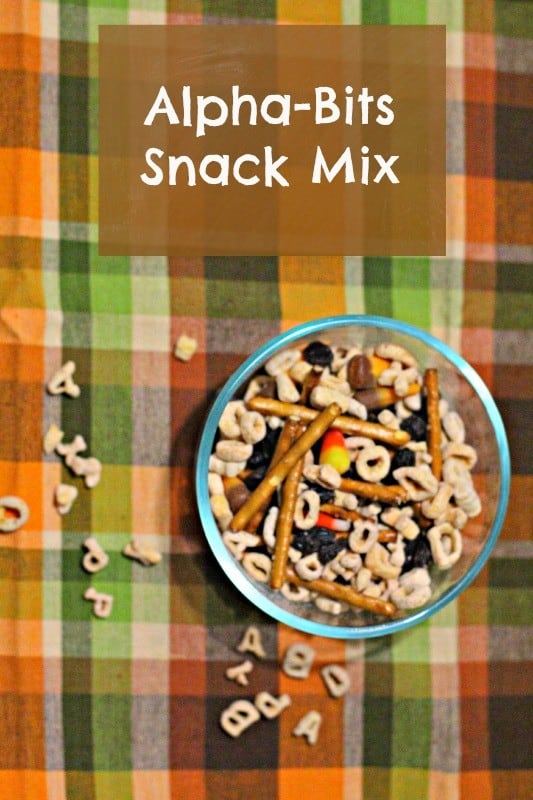 Fall Snack Recipe: Alpha-Bits Snack Mix #AlphaBits
Author:
Prep time:
Total time:
Easy to make snack mix using Alpha-Bits cereal
Ingredients
2 cups Alpha-Bits Cereal
1 cup pretzels
1/4 cup raisins
1/4 cup candy corn (you could also use M&Ms candies)
Instructions
Measure all ingredients
Stir ingredients together
Enjoy
You can also use Alpha-Bits for letter recognition and I think it would be a lot of fun to play with Alpha-Bits while reading Chicka Chicka Boom Boom with your kids!  It's a fun way to sneak a little learning into snack time. Little ones love playing with their food and Alpha-Bits can help make breakfast and snack time educational!!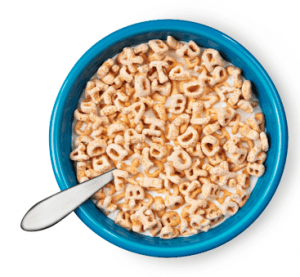 Alpha-Bits cereal has zinc and iron, and is packed with 20g of whole grains per serving.  It's a cereal that's fun to eat and even more fun to play with!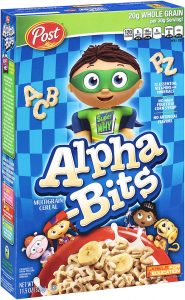 Even more fun are the beloved friends from PBS Kids' Super Why on the box- I have yet to meet a kid who didn't enjoy watching Super Why and this has to be the perfect cereal to pair with a kids' show!
Are you an Alpha-Bits cereal lover like me?  Do you prefer them in a bowl with milk or dry on their own (or in a snack mix)?