With the holidays upon us, I've been wanting to showcase fun, quick and easy recipes to make – even twists on classics like this Peppermint Chocolate Chip Cookie Recipe. Most everyone loves a good chocolate chip cookie recipe, this one just adds a fun and festive holiday flavor! You can use any kind of peppermint bits you'd like- crushed up candies, candy canes, or even grab the peppermint chips in the baking aisle. I always like to break the candies into bits for a little free stress relief. 🙂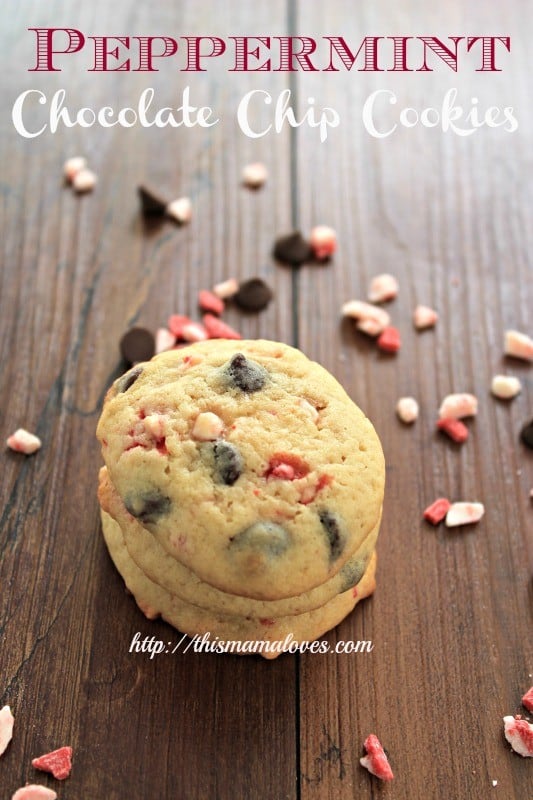 Peppermint Chocolate Chip Cookie Recipe
Author:
Prep time:
Cook time:
Total time:
Holiday twist on traditional chocolate chip cookies
Ingredients
1 and ½ sticks unsalted butter, softened
½ cup light brown sugar
½ cup white sugar
1 large egg
2 cups flour
2 tsp cornstarch
1 tsp baking soda
1/3 cup Peppermint Pieces or Bites
½ cup Chocolate Chips
Instructions
Preheat oven to 350 degrees
Line a cookie sheet with parchment paper.
Using a mixer, cream together the butter and both sugars.
Add in the egg.
Slowly mix in the flour.
Using a plastic spatula or a spoon, fold in the cornstarch, baking soda, peppermint bites or pieces, and chocolate chips.
Roll the cookie dough into medium cookie balls and place on parchment paper.
Bake for 9-10 minutes.
Stores in the refrigerator for 1 week.
What are your favorite holiday cookie recipes? Check out some of our other recipes!