We just redid our kitchen. Well, everything except the ceiling. The floors were redone, new cabinets, counters, kitchen sink…it's all new, it's all freshly organized…and we have so much more cabinet space. Tons more. Enough that I was able to save some space for a family homework station to have everything the kids need for their school work right here in the kitchen, just a few steps from the counter or the table where they will be doing their work. It's not that we have a large house, too large to run up and down the stairs to grab things the kids need, but I have learned over time that for my kids, doing homework is more efficient when they have all they need right at hand.  Getting up to go find markers, a glue stick, or a ruler adds more time to doing the homework, which makes my son especially frustrated- he wants to do it and get it done. Having to go look for things means more time doing homework and less time to play outside, which isn't something my kids want to lose. Creating a family homework station where things are all in one place, all the time, was an easy task that took about an hour (hey, the kids helped!)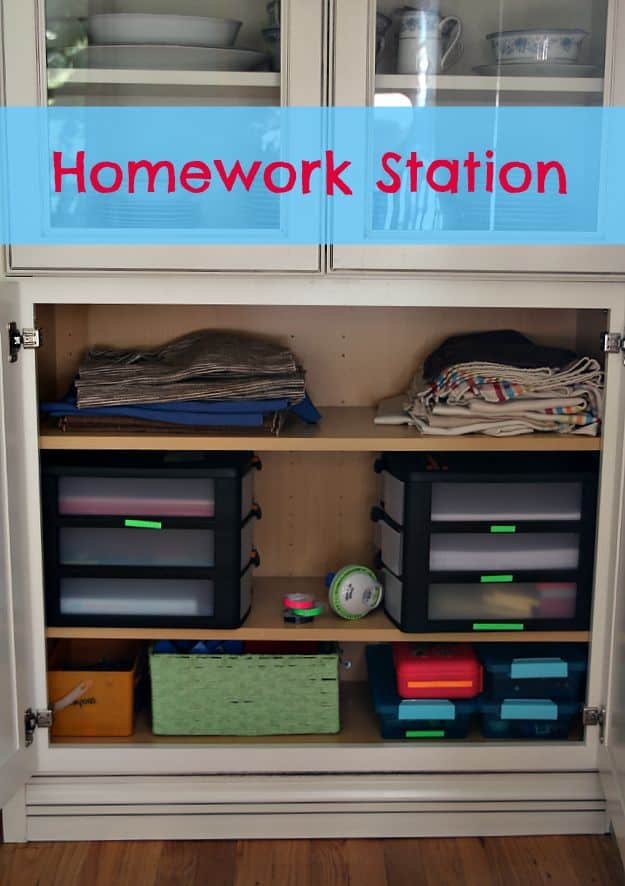 This was my starting point.  As you can see, lots of empty space, and a general mess.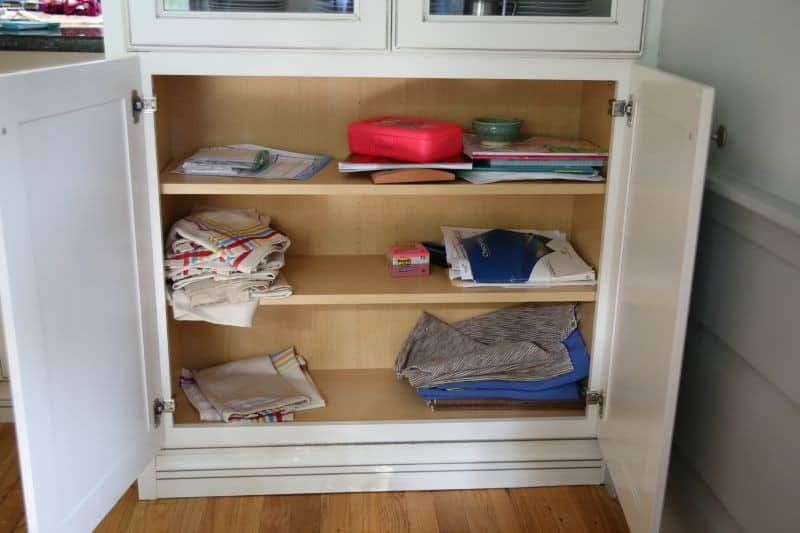 The first thing I did was find my label maker. I love labeling things.  It makes me me happy.  It also helps remind the kids (and my husband) where things should be kept!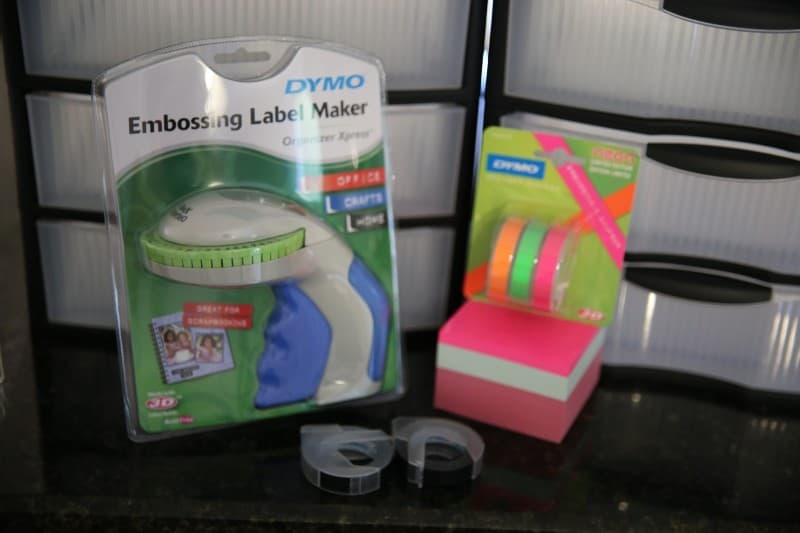 The kiddos, of course, saw the bright colors and were all "USE THE COLORS!! We love colors!" so naturally, we did. Or I started to, then the kids got so excited they kind of took over the labelmaking process. We had a few containers at home that we chose to repurpose, but I did have to grab some drawer-style units to keep papers and workbooks in.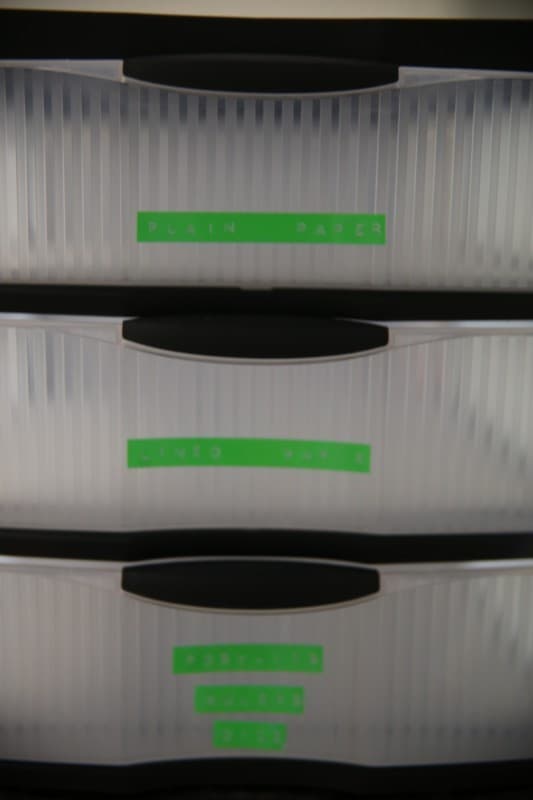 All of the paper has it's own place.  Plain, lined… and the bottom holds odd sized supplies that don't always fit other places.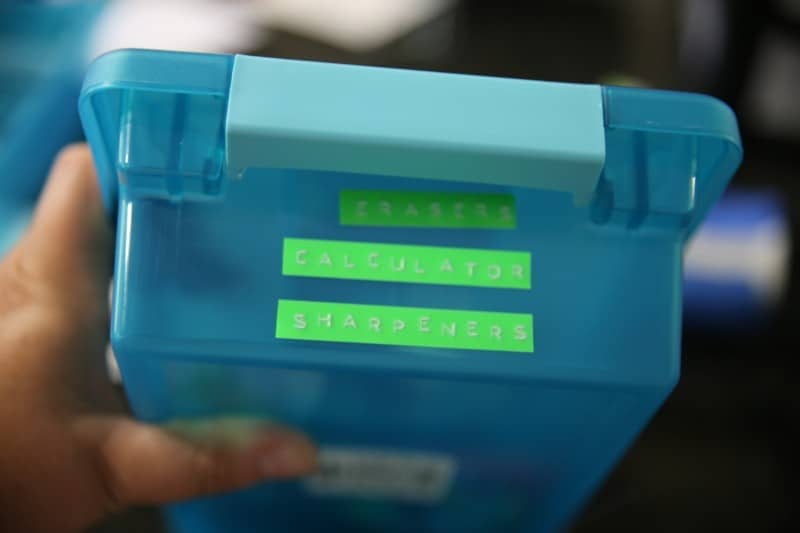 These small bins work great for pencils, erasers, pencil sharpeners, etc.  The bonus? They stack really well!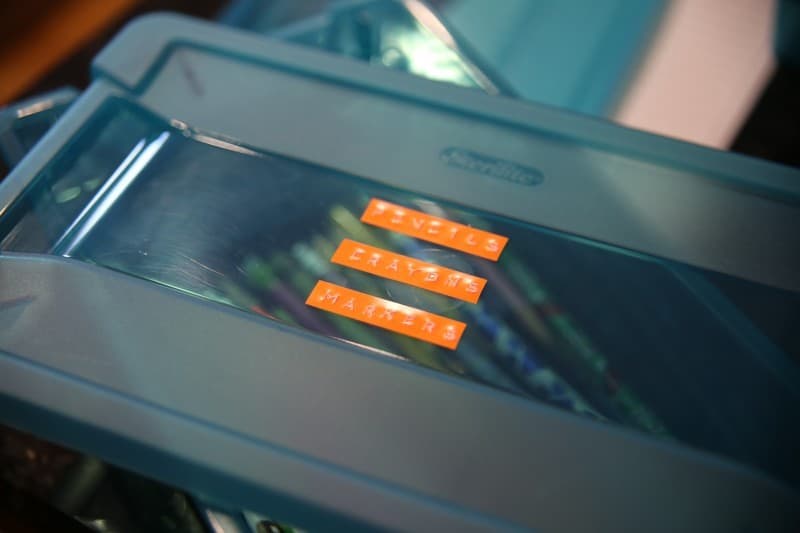 We labelled the bins on the top and the front, so that it's super easy to tell what you are grabbing and what will be inside.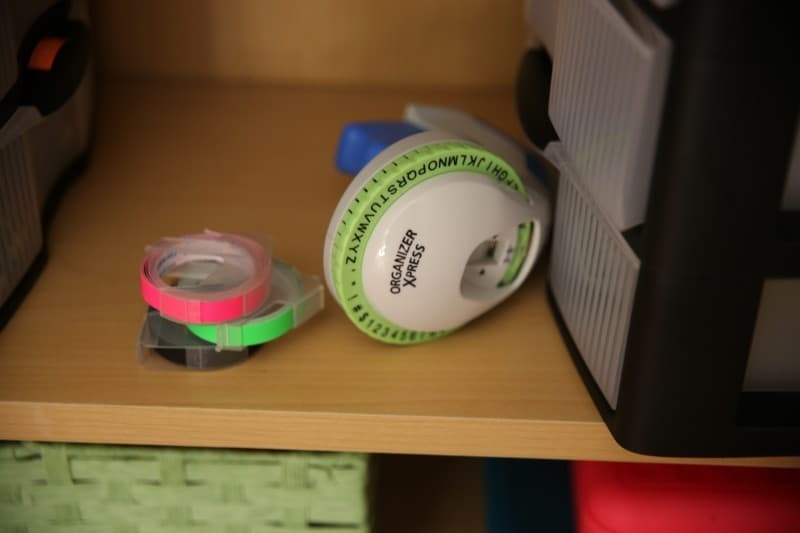 Changing from one color to another is really simple with the DYMO Embossing Labelmaker that we used- pop the handle open, pull the existing roll out, slip a new one in.  Just feed the new color into the guide and you are set to go- close the handle back up and label away! This DYMO label maker really reminds me of the label makers we had when I was growing up (am I showing my age here?)- no bells, no whistles (no batteries!), just a basic tool that does a simple function.  Easy to use, easy on the wallet.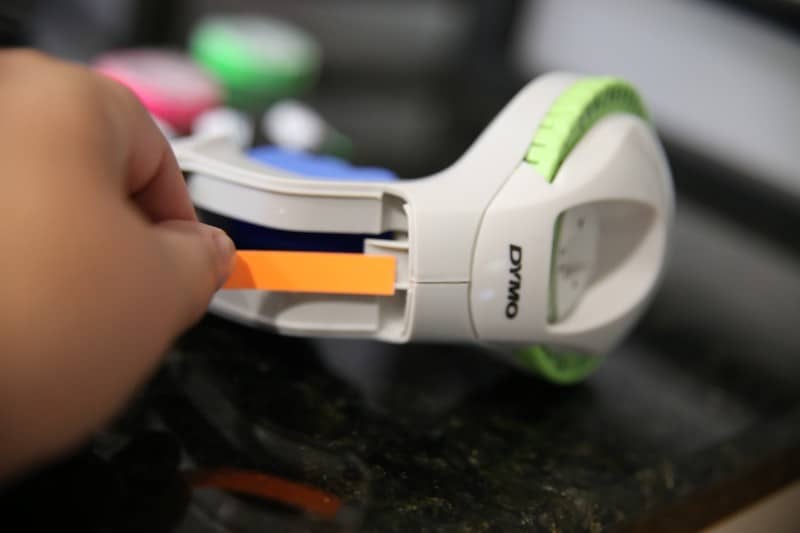 I've lost the labelmaker to the kids. It's too fun for them.  On the plus side, EVERYTHING in their bedrooms is labelled.  Every. Single. Thing. That's fine, because I have another label maker that I will NOT be sharing with them, but that's another organizing post for another day! You can grab one for your house at Amazon.com, local office supply stores, or DYMO.com, for under $15!
What do YOU like to use your label maker for?
Thanks to DYMO for sponsoring today's homework station.  Opinions are my own.