I came from a big family and I have a big family.  My mom and dad had five children – I'm the youngest with two sisters and two brothers, the closest in age is 5 years older than me and the oldest is 20 years older.  Between my husband and I we have 7 children, yes, SEVEN!  Having a big family can sometimes mean we're all spread out and doing different things and because of that we rely on Family Mottos and Traditions to Keep Us Close.  UP network gets families and knows that family is everything and last week they brought back the Bates family for another season of Bringing Up Bates.  It's one of their most popular shows, a family docu-series.   Did you catch as it kicked off it's 4th season?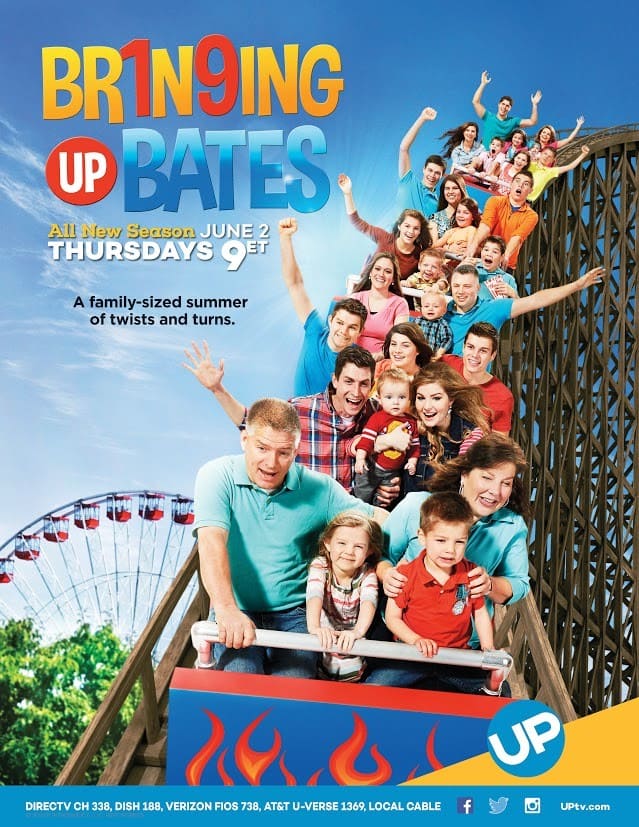 Family Mottos and Traditions to Keep Us Close
My husband and I have a big, beautiful, blended family of 6 sons and 1 daughter.  They range in age from 2 1/2 years old to 25.  My husband's oldest, Adrian, also has 3 half siblings with his mother.  I'm guessing that he probably can relate to the Bates family especially Zach who's well known for saying "What's an average size family? Average for me growing up was a new kid every year."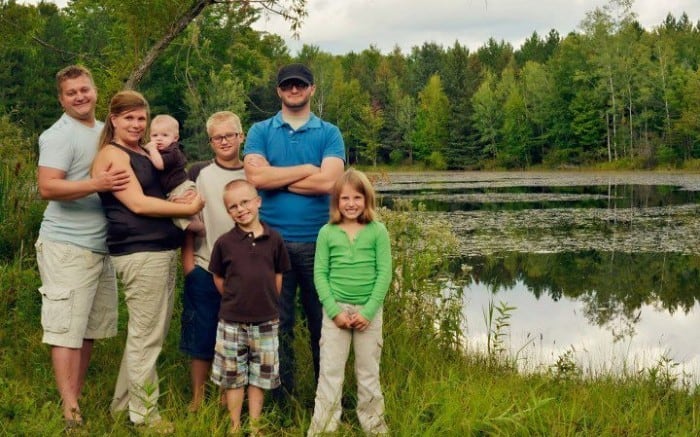 I'm sure Adrian thought he'd have a new brother or sister every year for the rest of his life.  We thought we'd have just one more then we had one more…and then one more.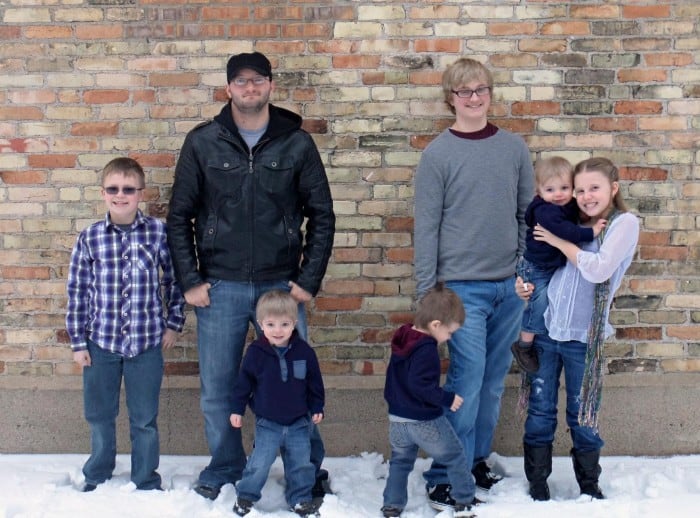 Now Aras is 2 1/2 and there are no more siblings coming.  We'll wait for Adrian to get married and give us grandchildren I think.  He is 25 after all.  I'm sure that with 7 children, someday the number of grandchildren that fills our lives will be just incredible!
Growing up with a big family and now having a big family of my own I've realized that staying close can be hard, especially when there is a big age gap like there is between me and my siblings or like there is between some of our children.  Adrian is 25 and has spent the last 4 years in Okinawa in the Air Force.  He's only been home a handful of times.  My siblings are scattered across the state and while that is much closer than different continents, it's still hard to get together often especially when you take into consideration the number of children involved in activities (with 4 siblings, I now have lots of nieces and nephews as well as their spouses and children in some cases).  We try to still come together for certain occasions and family traditions though like our annual July 4th Celebration at my parents home.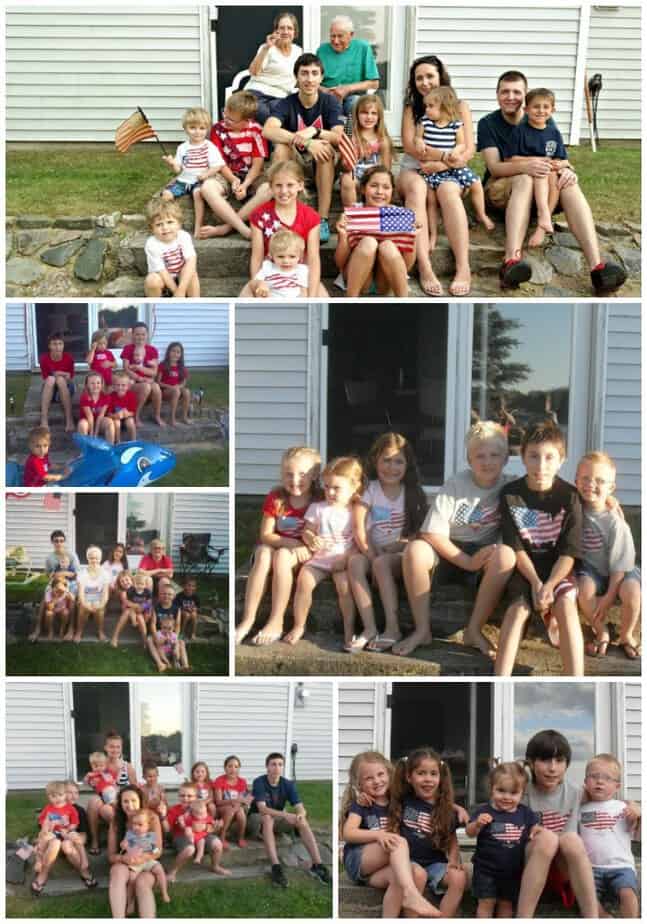 We've been gathering together at my parent's home for a July 4th Celebration for more than 18 years.  For all those years the children have worn 4th of July shirts and posed for a picture on the back step of the house.  You can see just how much the family has grown and changed over the years.  Sure some years not everyone can make it but most years everyone is there at some point.  It's a special day that everyone comes together in the home that my mom and dad raised me and my siblings in.  That brings me to another thought.  Family mottos.  One of my favorite that we live by is this.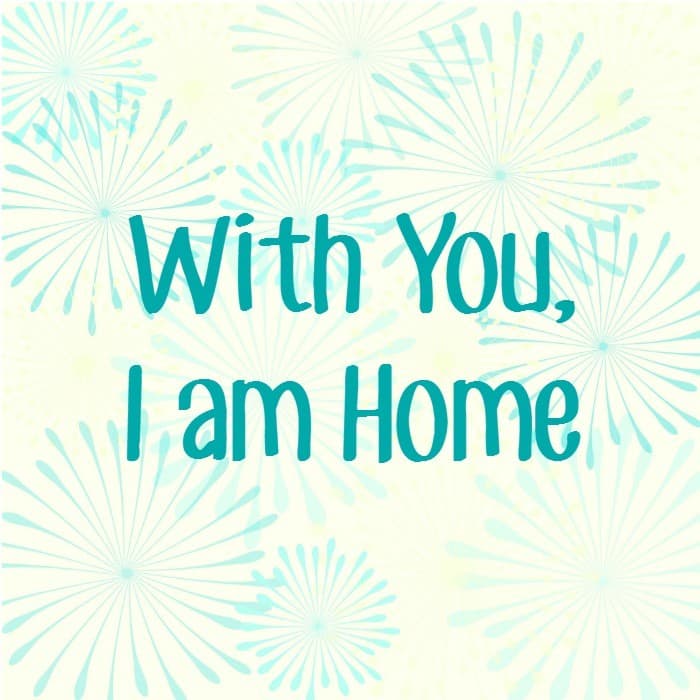 We know that wherever we are, if we are together, we are home.  With you, I am home is something we try to live by.  No matter where we are, if we are with family we can make anywhere feel like home.
The members of the Bates family live by their values and have great quotes and mottos about encouragement, family and love.  We all have our own sayings, some we grew up hearing and some are new.  They are things that we find ourselves saying every single day though to remind us just how important life and family is, to make the most of our time and of each other, to take time to be silly, to stay close even if distance is far.  Here are a few of our other favorite family sayings that we really live by!
"When you change the way you look at things, the things you look at change."  I say this a lot.  Sometimes it's easy to get discouraged about a situation but if you turn it around and look at it you can see it differently and it might not be the way it first seemed!  It's all about perspective.
"Try anything twice.  The first time it might not have been done right."  This is one of my husband's favorite things to say.  It might be about a sport or an activity or it is often about a food.  The point is that sometimes the first experience with something isn't the best.  Everything deserves a second shot.
"The days are long but the years are short."  This is again something I say.  Often the days seem so long and we are so tired, especially with 3 toddlers and two very active kids.  I know though that these years will pass by in the blink of an eye and I'll wish them back.  I get choked up just thinking about it…
Whatever your favorite family sayings and mottos are you're sure to relate to the Bates family and Bringing Up Bates which airs every Thursday evening on UP network!  Be sure to tune in this Thursday to meet the whole family if you haven't already.